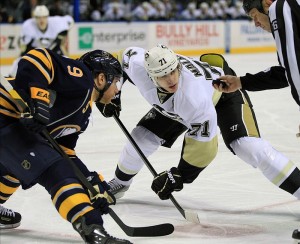 Pittsburgh Penguins forward Evgeny Malkin will play in the KHL this season should there be a NHL work stoppage. Talking to Russian Sport-Express newspaper, Malkin said he would return to his hometown of Magnitogorsk and suit up for Metallurg, debunking rumors that he would sign with CSKA Moscow.
"It's my home town," Malkin told Sport-Express. "I wouldn't want to go to another club."
Malkin was born in Magnitogorsk and played there for three years before going to the NHL in 2006.
Metallurg vice-president, Gennady Velichkin, recently said the club would like to extend an offer to Malkin's teammate Sidney Crosby if the NHL is locked out. However, Malkin believes Crosby will wait till the entire NHL season is cancelled before leaving North America.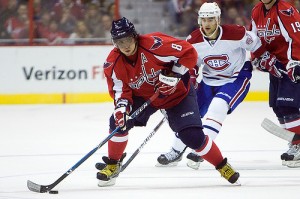 Other rumors around Russia are that Washington Capitals sniper Alex Ovechkin will return to the Russian capital and sign with Dynamo Moscow. Ovechkin spent three years with Dynamo before he jumped to the NHL in 2004.
Many speculate New Jersey Devils forward Ilya Kovalchuk will land in Yaroslavl. The Lokomotiv team will return to the KHL this season after missing last year following a tragic plane crash that killed most of the team and its coaches. Kovalchuk, along with Malkin, recently hosted a charity hockey game for the families affected by the crash. It is also being rumored Kovy could head back to Ak Bars Kazan where he played during the last NHL lockout.