In today's News & Notes, Mark Borowiecki has been suspended again, the San Jose Sharks will be getting a boost to their top line Tuesday and the Dallas Stars will be getting a similar boost to theirs.
Related: NHL News & Notes: Boyle, Beleskey & Borowiecki
Borowiecki Suspended 3 Games
The Ottawa Senators will be without Borowiecki for the team's next three games after he was handed a three-game suspension from the NHL for a hit to the head on Vegas Golden Knights forward Cody Eakin. Borowiecki made contact with the Golden Knights center who was forced to leave Sundays' contest against the Senators prior to returning to practice with the team Tuesday.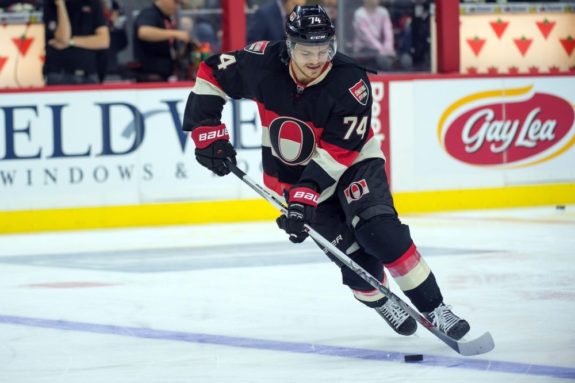 Borowiecki was in his first game back from suspension at the time of this hit after being handed a one-game suspension for a hit to the head of Boston Bruins' defender Urho Vaakanainen. Unfortunately, while Eakin may be back at practice for the Golden Knights, the Bruins' first-round selection from 2017 is still out of action and was placed on the injured reserve Tuesday with a concussion.
Both of these hits to the head came in consecutive games for Borowiecki and immediately followed a game that saw Borowiecki complain about a hit that he received from Montreal Canadiens' forward Brendan Gallagher.
Thornton Returns for Sharks
Joe Thornton is set to return to the Sharks lineup Tuesday after missing the team's last nine games with an injury. Thornton was placed on the injured reserve due to a knee injury which fortunately didn't involve any sort of structural damage. That was good news for the Sharks and for the future Hall of Fame center who had already dealt with multiple torn ACL and MCL injuries in recent years.
Related: NHL News & Notes: Thornton, Matthews & Tkachuk
"I feel great," Thornton said after the Sharks morning skate. "I've been watching a lot of hockey lately, so to play is going to be fun."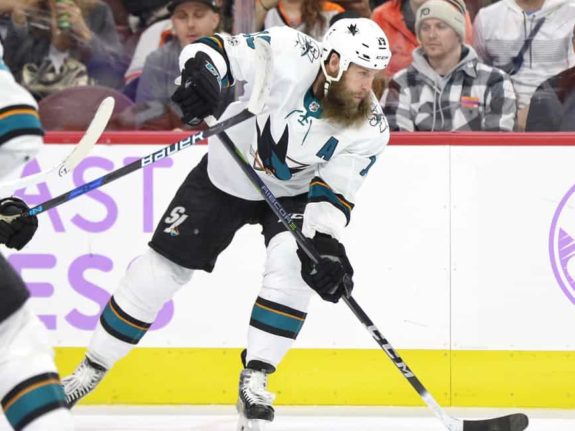 Thornton has played in two games so far in the 2018-19 season and has logged one assist. He's set to return to his normal duties Tuesday night as he'll slot back in between Timo Meier and Joe Pavelski on the team's top line. Rounding out the top six will be Tomas Hertl and Kevin Labanc on either side of Logan Couture with Evander Kane remaining on the third line.
Radulov Returns for Stars
Alexander Radulov is set to return to the Stars lineup Tuesday night to face his former opponent the Montreal Canadiens. Radulov has missed the Stars' last four games with a lower-body injury but is finally ready to return to action on the road in Montreal.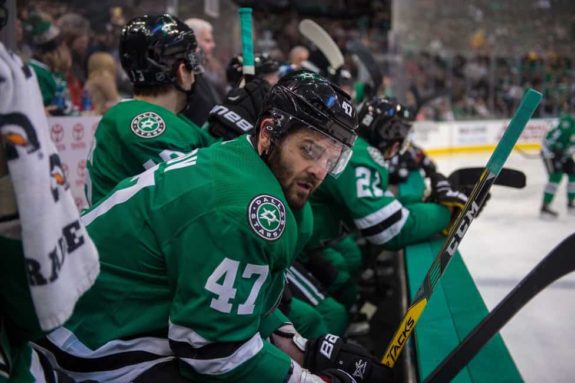 Since joining the Stars in free agency, Radulov has looked like every part the forward the Canadiens thought they were getting ahead of the 2016-17 season. While Radulov was solid with 18 goals and 54 points in 76 games, he really stepped up a level and had the best season of his NHL career in 2017-18 with Dallas when he would score 27 goals, 45 assists and 72 points in 82 games – all career highs.
This season has been no different for the Russian winger as he's scored four goals and 10 points in six games and looks to be on pace for another breakout campaign this season.