In today's News & Notes, Yanni Gourde has signed a big contract extension, Brady Tkachuk is approaching a return and both Alex Formenton and Evan Bouchard have been returned to the London Knights of the OHL.
Related: NHL News & Notes: Ryan Donato, Jesse Puljujarvi & More
Gourde Signs Contract Extension
The Tampa Bay Lightning have signed Gourde to a six-year deal worth $31 million. The deal will come with an annual cap hit of $5.166 million per season which is a nice raise for Gourde following his current two-year, $2 million deal. This contract will officially kick in at the start of the 2019-20 league-year.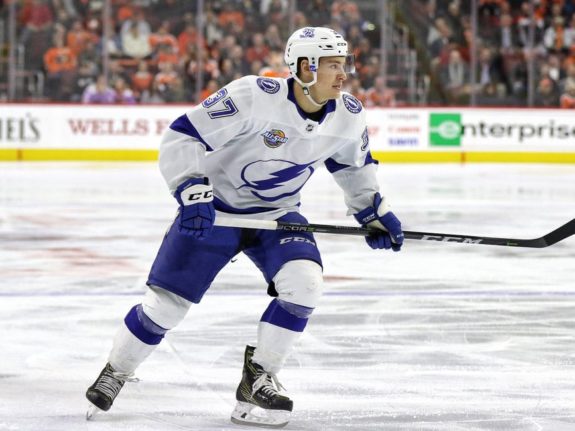 "We are very pleased to have Yanni as a part of the Lightning organization for the foreseeable future," said Lightning general manager Julien BriseBois. "Yanni personifies our team's identity with his speed and relentlessness on the ice and his strong character off of it. He is proof of how far hard work and dedication can take you, and we look forward to him continuing his career in Tampa Bay."
Related: Gourde Signs Contract Extension With Lightning
In 116 career games, Gourde has scored 35 goals and 85 points. He broke out as a rookie in 2017-18 when he would score 25 goals and 64 points in 82 games after playing in 22 games total between 2015-16 and 2016-17. He's currently producing at a point-per-game pace as well with four goals and 12 points in 12 games to start the 2018-19 campaign in a top-six role in Tampa Bay.
Tkachuk Could Return Soon
According to Ottawa Senators' head coach Guy Boucher, Tkachuk could return to game action as early as next week, Brent Wallace is reporting. The 19-year-old forward has missed the Ottawa Senators' last six games with a torn ligament in his leg but skated with the team Friday in a non-contact jersey.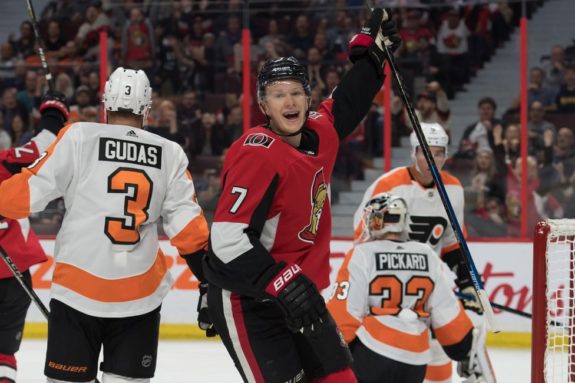 Selected fourth overall in 2018 by the Senators, Tkachuk had an excellent start to his career with three goals and six points in his first four games. This injury was expected to keep Tkachuk out for about a month without surgery being required. The fact that Tkachuk is already approaching a return next week is good news for him and for the Senators as he's proven to be a crucial part of their lineup already just a few games into his young career.
Related: NHL News & Notes: Tkachuk Out, Injury Updates & More
The Senators are set to faceoff against the New Jersey Devils, Vegas Golden Knights, Tampa Bay Lightning and Florida Panthers next week. The hope is that Tkachuk can return to play in any of those games which would put him ahead of schedule for the original expected recovery time that was reported.
Formenton & Bouchard Sent to OHL
The London Knights just got much better in a span of one day. The Senators announced Friday that they sent Formenton, a second-round pick from 2017, back to the Knights after he played his ninth game with the team. The speedy left-winger scored one goal in those games. Additionally, the Edmonton Oilers assigned Bouchard, the 10th overall selection from 2018 back to the Knights as well. Bouchard played in seven games, scoring one goal in the process. Despite his high upside, this was the right call for Bouchard and the Oilers.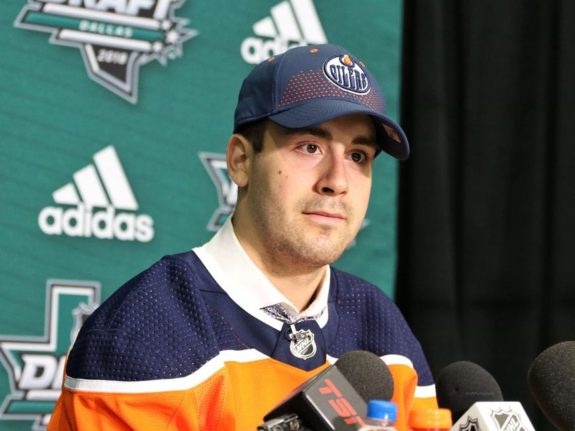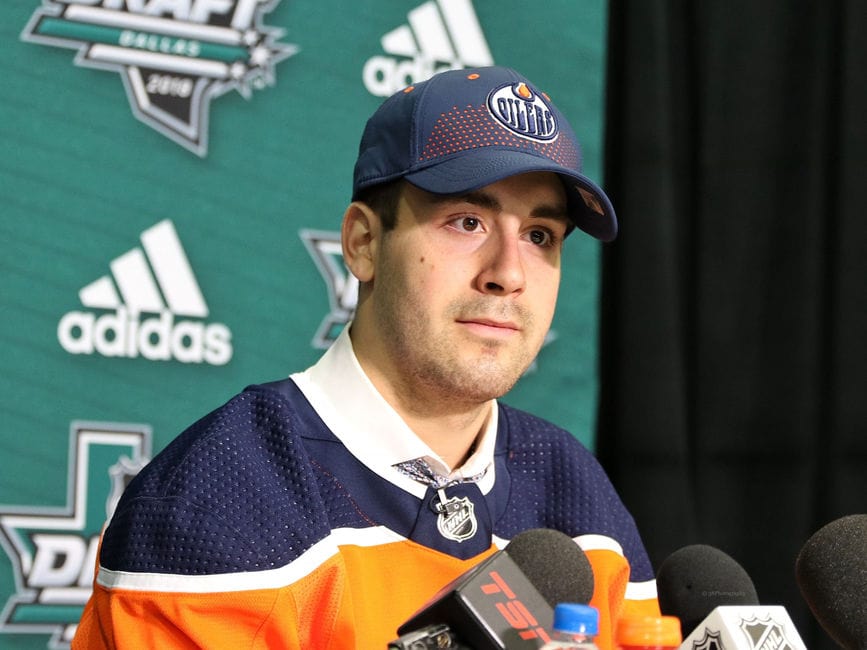 Both Formenton and Bouchard are likely to be tremendous NHL players one day. They may have been sent back to the OHL for now but there's a reason both were kept with their respective NHL teams to start the season; both have immense talent and have what it takes to play in the NHL.
Another year in the OHL will do them good as they'll get a chance to work on their weaknesses while it also saves both the Senators and the Oilers a year on each player's entry-level deal as both are eligible for contract slides.