In today's News & Notes, the NHL has fined Milan Lucic, Erik Haula is expected to miss a few games and Jussi Jokinen has signed in Switzerland.
Related: Quenneville Fired, Coyotes Ownership & More
Lucic Fined $10,000
The NHL has fined Lucic $10,000 for his interaction with Tampa Bay Lightning rookie Mathieu Joseph. While Lucic may have felt justified in his retaliatory hit on Joseph, the 30-year-old winger ultimately crossed the line with his actions and was offered a phone hearing as a result. The NHL offering the hearing allowed them to fine Lucic the maximum $10,000 allowed under the CBA.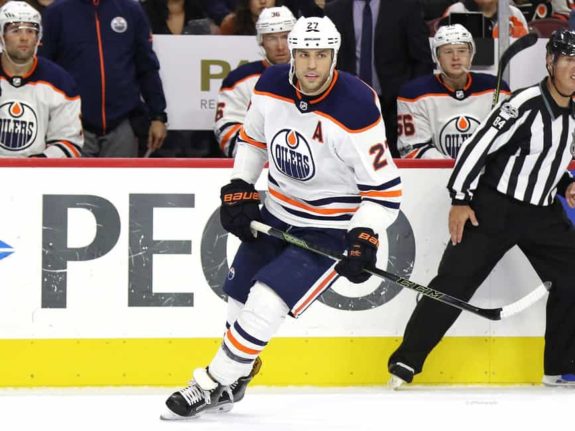 The situation arose after Joseph delivered a questionable hit to defender Kris Russell, Lucic' teammate on the Oilers. While it's normal to expect a player to respond and come to the defense of their teammate, it was simply the way that Lucic handled it that led to the fine. Still, Lucic has been in the league since 2007 and has always played a physical brand of hockey stemming back to his days with the Boston Bruins.
Related: A Suspension May Be What Milan Lucic Needs
In 826 games, Lucic has scored 193 goals and 485 points. He won a Stanley Cup with the Bruins in 2011 after scoring a career-high 30 goals and 62 points that year during the regular season.
Haula to Miss at Least 3 Games
After being stretchered out of a game between the Vegas Golden Knights and the Toronto Maple Leafs, Haula is expected to miss at least the next three Golden Knights contests. Haula was hit by Maple Leafs' forward Patrick Marleau along the boards as Haula was releasing a puck and unfortunately, Haula came down awkwardly due to the contact.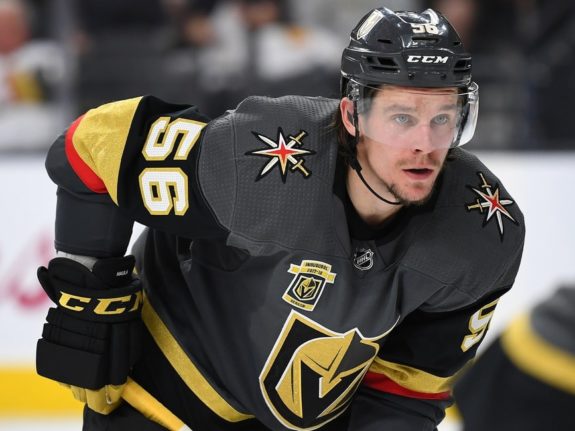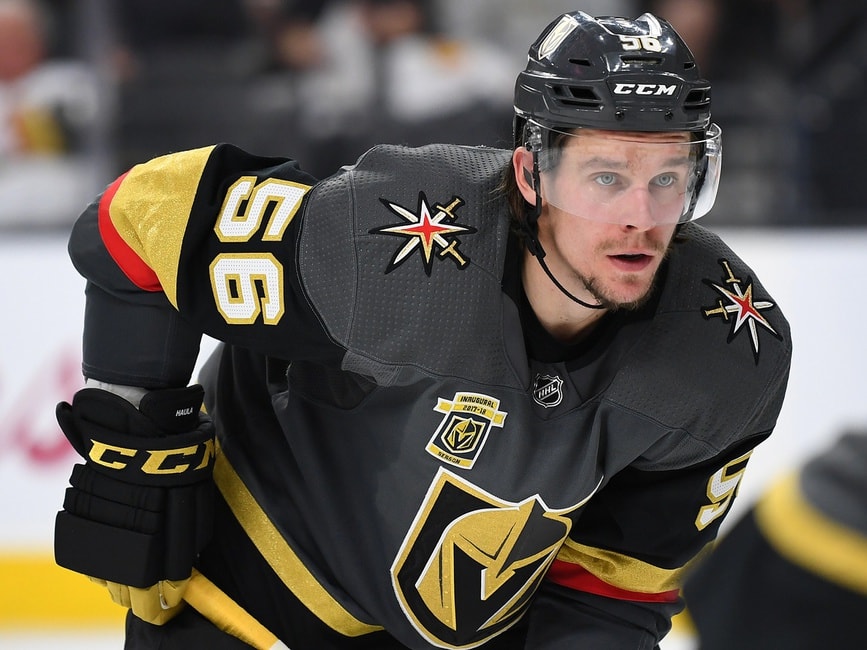 "I didn't see nothing on the hit that was of any concern," Golden Knights head coach Gerard Gallant said. "Patrick Marleau finished him and I think he came down on his foot the wrong way."
The play was so innocuous that Marleau didn't even immediately realize he had caused any harm to Haula.
"Rubbed him out after he dumped the puck in," Marleau said of the hit. "I turned to go to the bench when I heard the whistle go. I turned around and he was on the ice. I just hope he's OK. It's a weird thing to see, obviously. Can't help but think about it. You just hope he's OK. You still have to play and try to get the two points."
Jokinen Signs in Switzerland
After playing in 951 games in the NHL over 13 seasons, Jokinen appears determined to continue his hockey career. The veteran forward signed a contract with EHC Kloten of the Swiss League on Wednesday that will keep him under contract through Dec. 5. The 35-year-old spent time with the Detroit Red Wings on a professional tryout offer during the team's training camp but was unable to secure a contract.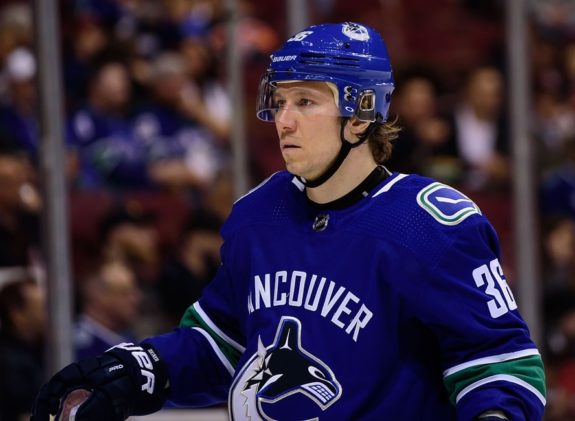 A sixth-round pick in 2001, Jokinen made his debut in the NHL in 2005-06 with the Dallas Stars and broke out with an impressive 17 goals and 55 points. He would spend parts of three seasons with the Stars before eventually playing for the Lightning, the Carolina Hurricanes, Pittsburgh Penguins and Florida Panthers between the 2007-08 and 2016-17 seasons.
Last season, Jokinen found himself on four different teams throughout the season as he would score five goals and 17 points in 60 games split between the Edmonton Oilers, Los Angeles Kings, Columbus Blue Jackets and Vancouver Canucks.
With his contract ending in early December, it's possible that Jokinen is doing what he can to stay in hockey shape with hopes of returning to the NHL this season should he impress overseas.
Brandon Share-Cohen has covered the NHL and various professional sports for seven years. Working with The Hockey Writers, Brandon works extensively on covering the Boston Bruins in addition to his role as the News Team Lead.