After Tuesday's game against the Tampa Bay Lightning, all anyone in Edmonton seems to want to talk about is the series where forward Milan Lucic hunted down Mathieu Joseph and knocked him to the ice, got in the mount position and did everything but swing away in an attempt to send a message that he didn't like the hit Joseph laid on Kris Russell earlier in the game. The play nearly resulted in a line brawl.
Report: Lucic expected to have hearing for blindside hit on Joseph: https://t.co/SNA73Oh0rz pic.twitter.com/z9nafzCIL0

— TSN (@TSN_Sports) November 7, 2018
As Oilers' insider Bob Stauffer wrote and as seems to be the consensus among Oilers fans, "Mathieu Joseph and Cedric Paquette have been running around all game. In the new-NHL zero accountability for it. Joseph stung Kris Russell with a hit earlier in the 3rd. Lucic went old-school on Joseph. 5-2 game. Have no problem with it."
The NHL doesn't seem to agree and has called a phone hearing for Lucic, with a fine or suspension likely to follow.
Oilers fans are crying foul considering many believe that the punishment handed out during the game (a penalty and game misconduct) were severe enough and that part of the blame should rest on the officials who didn't make the call on the Russell hit, but there is a silver lining here if Lucic is punished.
Lucic Has Struggled
The Edmonton Oilers understand that Lucic has struggled. Even coach Todd McLellan felt the need to explain when asked the attributes Lucic provides despite not scoring. Tuesday's mele was a good example and there's more to his game than just goals, but in the end Lucic needs to produce offensively for the $6 million per season he's being paid. So far, he's not done so with only four points in 15 games.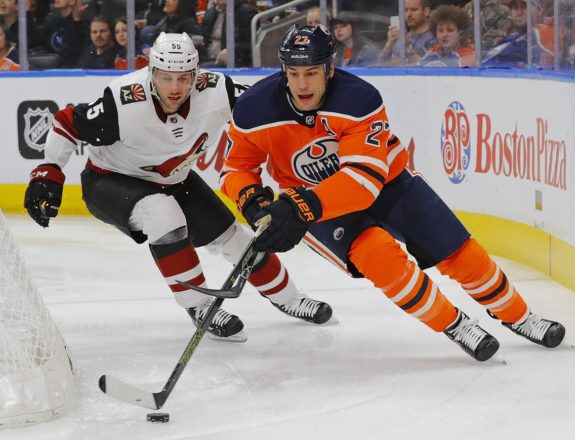 In most other situations, Lucic might sit a game or two. Call it providing the player with a wakeup call or a kick in the pants to get going. The Oilers have yet to pull him, in part, because of his salary and experience in the NHL. He's not played terribly, but he's snakebitten and something needs to change. A suspension might be a good way to "pull" Lucic without actually "pulling" Lucic from a game.
In a way, this could be the Oilers getting an opportunity to sit Lucic without it looking like the team went ahead and punished him for his lack of offensive production.
Related: Oilers in a Favourable Position
This is a Lucic That Can Get Motivated
Lucic seems to play best when he's agitated. He's not thinking about his struggling offense, he's not holding the stick too tight and he's not overanalyzing his play. He's just out there taking names and laying hits and while he's been back to doing some of that this season, he needs to do more.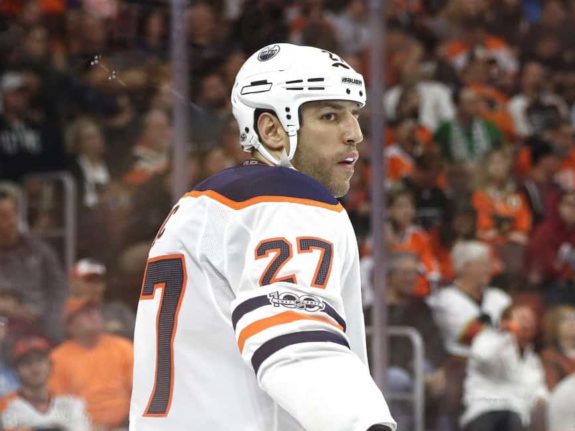 Physical play is Lucic's bread and butter and his offense often comes from that play. If this hearing and the support he's receiving from the fanbase (and likely his teammates) tells him anything, it's that Edmonton is totally ok with what he did. In fact, they want to see more of it.
A Lucic that doesn't cross over the line of physical play, but teeters on the edge of it is the best Lucic the Oilers can employ. He needs to be angry, have a chip on his shoulder and play like he's the judge, jury, and executioner for this team.
Some teams derive their offense from good defense. Some teams have strong special teams or players produce because of their speed. Lucic is best when he's the Lucic that built a reputation in the NHL for being feared. Fearing Lucic means making room for Lucic. Nothing but good can come from that.
Related: NHL Rumors: Quenneville, Nylander, Sens, Canucks, More
A Rallying Point for Edmonton
The Oilers have played well this season but they've lost their last two games. They may not be as good as their 8-4-1 record suggested but they're not as bad as some insiders had expected. What Lucic did and the consequences handed out by the NHL may be exactly what Edmonton needs to get back on the winning train.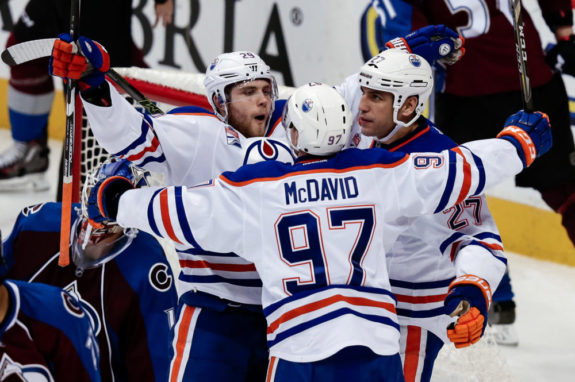 Fair or not, the players won't like the punishment handed out to Lucic. They'll have his back. So too, a player like Connor McDavid, who was one of the first to hustle over and get involved in the scrum, will not like the fact that Lucic was made an example of. If Lucic is suspended, expect the Oilers to respond accordingly.
This team follows McDavid's lead. If Lucic is suspended, McDavid will have something to say about it and he'll likely say it through his play.
*** Update: Lucic was fined $10,000. It will be interesting to see if this provides the same motivation a suspension would have. 
Edmonton's Milan Lucic has been fined $10,000, the maximum allowable under the CBA, for roughing Tampa Bay's Mathieu Joseph.

— NHL Player Safety (@NHLPlayerSafety) November 7, 2018