After not only surviving but thriving through the month of October, the Edmonton Oilers have positioned themselves in a pretty good spot as they make their way through November. How good you ask? Well, despite falling to the Stanley Cup champion Capitals in Washington last night and a pending date with the Tampa Bay Lightning later today, a pair of back-to-back regulation losses would be of no real consequence and that in itself is saying something.
Oilers weren't sharp and miss opportunity to extend road winning streak to 6 games.
McDavid extends point-scoring streak to 8 games with his 10th goal and 5th on PP, matching last seasons' total.
RNH 2 assists.
Edm will need to be much better in Tampa tomorrow.

— Bob Stauffer (@Bob_Stauffer) November 6, 2018
In a league as parity-driven as the NHL, going out and grabbing two points whenever possible is very much a "real thing" and yet the Oilers are in a position where the pressure of the moment is almost non-existent. With an 8-5-1 record this group hasn't exactly come out of the gate and run away from the rest of the competition but the fact they are where they are, it makes hitting the panic button an afterthought…especially in the Pacific Division.
Heading into the season, the potential for this four-game trip to be a disaster was quite real. At best, pundits and fans alike viewed a .500 October for the Oilers as a big win for the club and they did one better going 6-4-1. Add a pair of back-to-back victories to the kickoff November and suddenly the stress of what looked to be a challenging stretch of games is all but gone.
Oilers Quick Start Changes Things
Whenever a team hits the road for an extended period of the time, the goal is to come home with at least half of the available points in their back pocket. A four-game in six-night trek is never easy but the best way to ensure it is a success is to start it off with a victory and to beat the team or teams you should beat. Regardless of the standings, the team on this trip who best fit that description was the Detroit Red Wings and they were first on the dance card.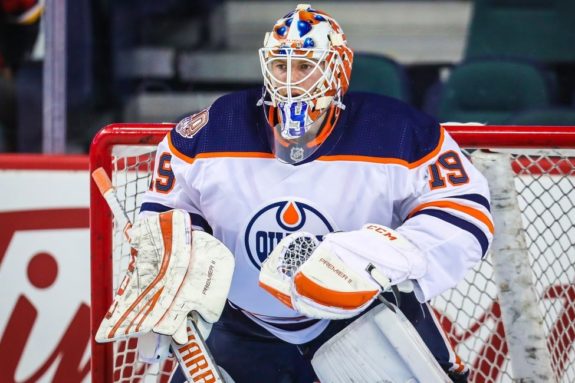 By going out and taking care of business in The Motor City, this group can essentially go out and lose the final three games on the trip and still view it as a job well done by grabbing a pair of loser points in Tampa Bay and Florida. Think about that for a second. The fact we are even talking about the potential of a three-game losing skid, this early in the season, and it not being a major problem is staggering to me.
Again, my expectation for this group was to do nothing more than survive the opening month of their schedule and scrimp and claw their way through this trip. In a "best case" scenario, the Oilers would return home and still be relevant in the Western Conference playoff picture. As of this moment, that would be a "worst case" scenario and that in itself is no small feat.
Related: Oilers: The Puljujarvi, Yamamoto Conundrum
Let's not forget, this is a lineup that features a third line that has been a complete non-factor through what is quickly becoming the first 20% of their season. It also includes a backend in which its bottom two pairings have been a train wreck on far too many nights but has had the good fortune of being anchored by the tandem of Oscar Klefbom and Adam Larsson, who have both rebounded nicely from a poor 2017-18 campaign.
From @jamiemclennan29: Oilers not getting the production they need from their third line. VIDEO: https://t.co/7Adi7Elysg pic.twitter.com/XpXsBt1Fs1

— TSN (@TSN_Sports) November 6, 2018
On the whole, their special teams are improved from a year ago but if we are being perfectly honest, neither one is clicking at anywhere near full capacity. The power play has certainly helped win some games, thanks to the odd timely goal, but it has been inconsistent at best. As of this moment, it is inside the Top 15 but it wasn't that long ago that Edmonton sat third in the league on the man advantage.
As far as the penalty kill goes, perhaps we have reached the stage where we have to accept that this could be who this group is. They were among the league's worst killers over the final two-thirds of 2016-17, were historically awful on home-ice in 2017-18 and currently sit 26th through their first 15 games. Not a great sign to be sure and yet you look at the overall standings and the Oilers are in a great spot.
Oiler Need Better Special Teams
Now, does having the best player on the planet make life easier on the collective? It certainly does and that is the benefit of having a talent as special as Connor McDavid as part of the organization. No matter the opponent, unless it's just one of those games, this team has a shot winning every single night they hit the ice due to the mere presence of their captain. However, surprisingly enough, this hasn't just been a one-man show.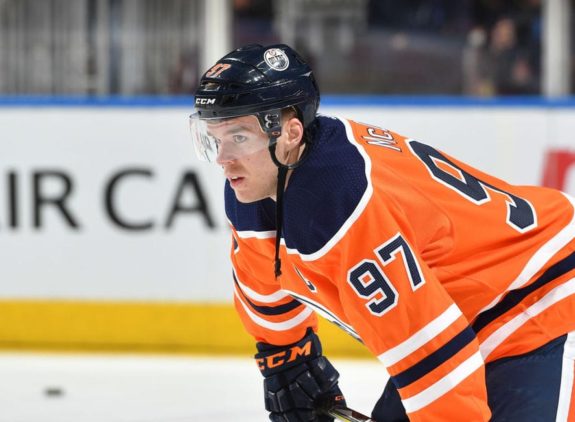 After getting off to a slow start, Leon Draisiaitl has found his game over the last couple of weeks. Ryan Nugent-Hopkins has adjusted well to the wing and been solid all season long. Drake Caggiula and Alex Chiasson have carried the load on the secondary scoring front and outside of a handful of games, the duo of Cam Talbot and Mikko Koskinen have given this team good enough goaltending to win on a nightly basis.
Related: Nugent-Hopkins Primed for Career Season
Add to that the aforementioned pairing of Klefbom and Larsson on the backend and the Oilers have had far more contribution to their early season success than just that guy wearing No. 97. From an overall standings point of view, Edmonton is playing with found money and while you always want to make the most of the opportunity, now isn't the time to panic if they happen to lose a couple of games.
Again, look to finish off the trip playing solid hockey, with at least four points in the bank and head back home with the intent of taking care of business in their own backyard. After all, in order for this team to make a playoff push, they are going to need to better at Rogers Place and with the schedule they have the rest of the way, there is no reason the Edmonton Oilers can't do exactly that.