Entry-level contracts (ELCs) started in 1995 with the Collective Bargaining Agreement (CBA) signed by the NHL and the NHL Players' Association (NHLPA). This part of the agreement intended to keep salaries lower for young, unproven talent entering the league and not put a strain on teams to keep payrolls below the newly imposed salary cap. Currently, the maximum entry-level salary is $925,000 with allowances for signing bonuses and additional personal and team bonuses. Let's take a closer look at how well this component of the CBA is working for the league, team managers, and the players.
Advantages
Team and league officials would contend that ELCs allow clubs to have more financial resources to pay proven players more, and not channel valuable cap space to higher-risk, younger players. Another advantage of ELCs is that teams can work toward fulfilling the newly announced minimum floor of $58.8 million. Entry-level deals are a great way to inflate a cap hit without boosting a salary number. You have to offer the league minimum but can't pay a player more than $925,000 in regular salary plus $850,000 in 'A' bonuses plus $2,000,000 in 'B' bonuses.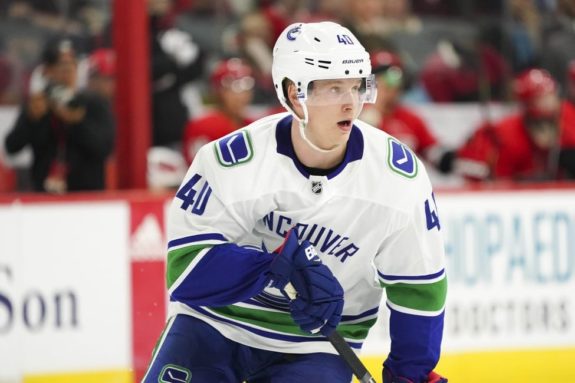 The result is you get the maximum $3.775 million cap hit for players like Elias Pettersson, who is an excellent example of a drafted player waiting until he's old enough to reach free agency.
Disadvantages
A disadvantage of ELCs is that younger players that make an immediate impact in the league are underpaid compared to experienced players, for as many as three years until they are no longer subject to the rookie salary cap. For example, Sidney Crosby won the Hart Trophy during year two of his entry-level contract and got a $250,000 bonus for doing so. The best player in the league (by that metric) was prevented from making the kind of salary he would earn more than a year later under his follow-up contract by a collectively bargained clause designed to make him pay his dues.
Similarly, in 2017, Connor McDavid was awarded the Hart Trophy, Art Ross Trophy, and Ted Lindsay Award, yet was still subject to the salary and bonus cap for entry-level players.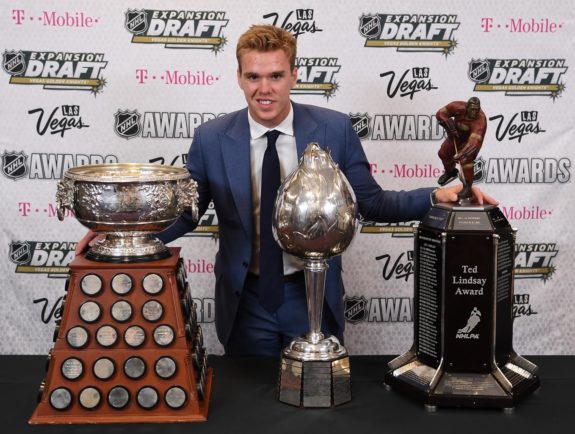 League executives would suggest that the rookie salary cap is restrictive because NHL clubs can't sign players like Crosby and McDavid that are destined to star in the league to appropriate "rookie" contracts. Given a choice, it likely would have been much cheaper for the Oilers to sign McDavid at the start of his career to an eight-year standard contract, compared to his current eight-year deal that will pay him $100 million in salary alone. The same argument could be made by the Leafs organization with Auston Matthews, who completes his ELC at the end of this season.
Another disadvantage of ELCs is that players could potentially sign more lucrative professional contracts in Europe and Russia. They could sign with professional teams overseas and not be subject to the $925,000 salary cap imposed by the NHL CBA.
European Players
The ELC cap can also affect more experienced overseas players. For example, a European player between the ages of 25 to 27 is subject to the $925,000 ELC cap for one year. In some cases, these players have played seven to 10 years of professional hockey, yet they are classified as rookies in North America.
The ELC cap could also make young, drafted European players reluctant to come to North America. They would be subject to the NHL rookie salary cap of $925,000 and even more importantly the $70,000 AHL rookie salary cap. This salary restriction could delay their incentive to play in North America, given that many players could make more money overseas. Nicholas Goss (2012) suggests that "The NHL must give European players an incentive to start their career in North America. If this doesn't happen, teams may be less willing to use high draft picks on European players because they don't want to wait for three, four or even five years for them to come to the NHL." Scouts and general managers in today's NHL are rarely interested in using high picks for players that may choose to remain in Europe for several years to develop their game.
Ethics
An argument could be made that the ELC cap restriction discriminates against younger players that deserve to be better compensated. Star players like Auston Matthews could, under a standard contract, be paid 10 times more in salary than their current ELC offer based on their above average performance.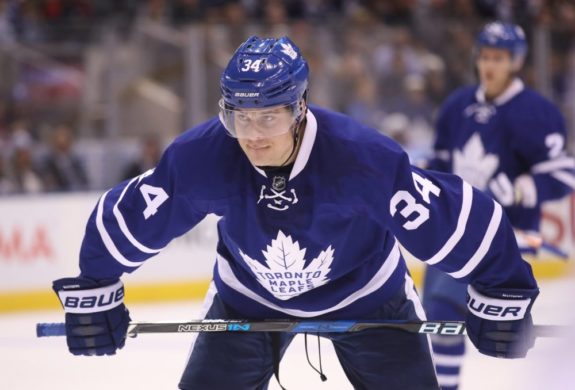 Others could point to the fact that the representatives of the NHLPA are traditionally older players that might be self-serving in their decisions, as it is in their best interests to negotiate lower salaries for younger players in a salary cap era. There were no players on the 2017-18 version of the NHLPA Executive Committee that was on an entry-level contract. The average tenure of the committee members as professional players was 9.45 years, with Colton Parayko of the St. Louis Blues with the least experience as a professional at four years, and Nicholas Kronwall of the Detroit Red Wings the senior member, who just completed his 20th year as a professional.
I am a tenacious and forward-thinking executive with a deep-rooted passion for the sport of hockey, with over three decades of experience as a coach and manager to elite athletes, financial advisors and high net-worth clients.
I am proud to have recently completed the Master of Business Administration (MBA) in Hockey Management program at Athabasca University, and have been recently awarded the Certified Hockey Professional (CHP) designation from the Business of Hockey Institute (BHI).
My hockey background includes 4 years as a varsity player for the University
of Pennsylvania and one year at Dalhousie University. I have been a Coach and General Manager in the AHL, WHL, and CIS.
My academic background includes a BA from the University of Pennsylvania, a Bachelor of Physical Education from Dalhousie University, a Masters in Arts in Coaching from Western University, and an MBA in Hockey Management from Athabasca University.
I have recently transitioned my financial advisory practice and looking forward to re-entering the hockey world.