Related Reading:
NHL Off-Season Report Card: Atlantic Division
NHL Off-Season Report Card: Central Division
NHL Off-Season Report Card: Pacific Division
Carolina Hurricanes – Grade: A-
Notable Additions: James Wisniewski, Eddie Lack, T.J Hensick
Notable Subtractions: Alex Semin, Anton Khudobin
The Carolina Hurricanes started their off-season on the right foot, selecting defenseman Noah Hanifin with the fifth overall selection at the NHL Draft. Further, the Hurricanes made another significant improvement on defense, acquiring James Wisniewski from the Anaheim Ducks in exchange for goaltender Anton Khudobin. Yet, who would fill the void behind Cam Ward? The answer was quickly identified as Eddie Lack, who was acquired from the Vancouver Canucks in exchange for two draft picks. Further, the Hurricanes finally rid themselves of Alex Semin and his disastrous $7 Million dollar per year salary. With few subtractions yet many significant additions to their roster, the Carolina Hurricanes have quietly had one of, if not the best off-season in the NHL. Will Carolina make the playoffs this season? That could be a stretch, however the Hurricanes project to be significantly improved in 2015-16.
Columbus Blue Jackets – Grade: B-
Notable Additions: Brandon Saad, Gregory Campbell
Notable Subtractions: Mark Letestu, Artem Anisimov, Marko Dano, Jeremy Morin, Corey Tropp
The Columbus Blue Jackets got off to a great start by trading for young star Brandon Saad, yet their off-season has tailed off since. In order to acquire Saad, the Blue Jackets parted ways with Artem Anisimov, Corey Tropp, Jeremy Morin, and rookie Marko Dano, who was impressive in his short time with Columbus this past season. Obviously, the arrival of Saad is a great move, and is one which provides the Blue Jackets with a legitimate first line scoring threat when combined with breakout star Ryan Johansen. However, the Saad trade was essentially the Blue Jackets' only major move, which for a non-playoff team is not a good indication of their course in 2015-16. Columbus was decimated by injuries this past season, and if healthy, could battle for a fringe playoff spot, however much improvement still needs to be made before the Blue Jackets can be considered legitimate contenders.
New Jersey Devils – Grade: D+
Notable Additions: Kyle Palmieri, John Moore, Yann Danis
Notable Subtractions: Martin Havlat, Scott Gomez, Scott Clemmensen, Bryce Salvador, Michael Ryder, Steve Bernier
A tough 2014-15 season continued into the off-season for the New Jersey Devils, who have thus far failed to make any significant upgrades to their existing roster. Kyle Palmieri was acquired from the Anaheim Ducks in exchange for draft picks, while John Moore agreed to a three-year contract with the Devils, however other than signing Yann Danis, New Jersey has been largely irrelevant this off-season. With a number of familiar faces becoming unrestricted free agents, it is hard to see how the Devils plan to improve, let alone contend in 2015-16.
New York Islanders – Grade: B-
Notable Additions: Thomas Greiss
Notable Subtractions: Michal Neuvirth, Tyler Kennedy, Lubomir Visnovsky, Matt Donovan
The New York Islanders had easily the quietest off-season in the NHL. With no major moves other than the signing of Thomas Greiss, who will serve as the Islanders' back-up goaltender, the 2015-16 Islanders roster remains largely intact and ready to compete once again for the Stanley Cup. Re-signing Thomas Hickey was a good internal move, and so too was the four year contract extension of Anders Lee. Meanwhile, at the draft, the Islanders quite simply stole a number of incredibly skilled prospects, including Mathew Barzal, Anthony Beauvillier, Mitchell Vande Sompel and Ryan Pilon, all players which dropped in the draft yet were quickly scooped up by the smart Islanders. Although they made few moves this off-season, the decisions made will ensure the Islanders remain competitive for the immediate future.
New York Rangers – Grade: B
Notable Additions: Victor Stalberg, Emerson Etem, Antti Raanta, Raphael Diaz, Luke Adam
Notable Subtractions: Carl Hagelin, Martin St. Louis, Cam Talbot, James Sheppard
Although New York lost Martin St. Louis to retirement and Carl Hagelin via trade, the Rangers still remained poised for yet another significant Stanley Cup run in 2015-16 thanks to a number of moves made this off-season. In dealing Hagelin to the Anaheim Ducks, the Rangers acquired Emerson Etem, a 23 year old right winger with great speed, size and skill. Further, in order to replace the skill and speed of St. Louis, the Rangers signed Viktor Stalberg to a one year contract, who despite his lack of consistent offensive flair, will provide solid depth in the Rangers' bottom-six. In their final significant move this off-season, the Rangers traded for goaltender Antti Raanta. Following the trade of Cam Talbot to the Edmonton Oilers, the Rangers were in need of a skilled backup, and that is exactly what they have in Raanta. Despite a wealth of NHL experience, Raanta will be a solid back-up to starting goaltender Henrik Lundqvist. All in all, the Rangers will undoubtedly be a major contender in 2015-16 despite the subtraction of some significant roster players.
Philadelphia Flyers – Grade: C+
Notable Additions: Sam Gagner, Tim Brent, Jason LaBarbera, Michal Neuvirth
Notable Subtractions: Ray Emery, Nicklas Grossmann, Blair Jones, Carlo Colaiacovo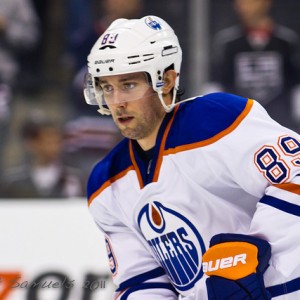 It has been a quiet, forgettable off-season for the Philadelphia Flyers in 2015. Other than acquiring Sam Gagner, a player who many thought would quickly be bought out in order to free up cap space, the Flyers have done very little to improve their roster. Goaltenders Jason LaBarbera and Michal Neuvirth were signed in hopes of landing a back-up to starter Steve Mason, while minor league players such as Tim Brent and Colin McDonald were signed to one year contracts. The lone success for the Flyers came on draft day, when the selected defenseman Ivan Provorov with the seventh overall selection. A rare mix of size, skill and speed, Provorov has an elite offensive upside who will one day be a regular on the Flyers' blue-line.
Pittsburgh Penguins – Grade: B-
Notable Additions: Phil Kessel, Tim Erixon, Tyler Biggs, Steve Oleksy
Notable Subtractions: Paul Martin, Daniel Winnik, Steve Downie, Thomas Greiss, Craig Adams, Max Lapierre, Blake Comeau, Nick Spaling, Kasperi Kapanen, Scott Harrington
The Pittsburgh Penguins' list of departures long outweighs the list of those arriving, however it is the quality of such players which are ultimately most important. In terms of additions, the Penguins finally added a proven, elite scoring threat in Phil Kessel. Long lacking an elite scoring forward, the presence of Kessel alongside either Crosby or Malkin should finally provide these two elite talents with a legitimate playing partner who will directly benefit from their tremendous on-ice abilities. However, the list of players leaving Pittsburgh is not only long, but is also troubling. Not only are the Penguins losing goaltending and defensive depth, but arguably the majority of their bottom-six forwards. Further, resulting from their trade with the Maple Leafs, the Penguins have also moved two of their premier forward and defensive prospects in Kapanen and Harrington. The Penguins' inability, or unwillingness to re-sign a number of these key depth players is troubling, considering they have just sold a large portion of their future in order to win in the present.
Washington Capitals – Grade: B+
Notable Additions: Justin Williams, T.J Oshie, Dan Ellis, Taylor Chorney
Notable Subtractions: Joel Ward, Mike Green, Troy Brouwer, Eric Fehr, Curtis Glencross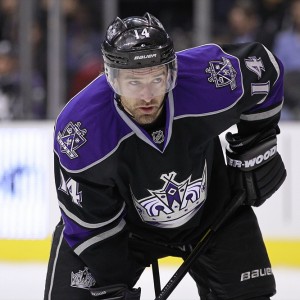 The 2015 off-season in Washington can, and should be seen as a success. Although life-long Capital Mike Green signed in Detroit, fan favourite Joel Ward signed in San Jose, Troy Brouwer was traded to St. Louis and others players such as Eric Fehr are headed to free agency, Washington appears to be a strong competitor than ever as the 2015-16 season approaches. The addition of Justin Williams instantly adds a tremendous amount of skill as well as incredible playoff experience to the Capitals, who will also do well with the addition of greater depth scoring up-front. Further, the Capitals made a phenomenal trade by acquiring forward T.J Oshie. Oshie, 28, is a highly skilled forward who, despite being known primarily as a playmaker, does have the ability to put the puck in the net, as witnessed by his 20 goal season in 2013-14. Ultimately, the addition of both Williams and Oshie will take pressure off of the Capitals' top line, who are often relied upon too greatly to provide the vast majority of the teams offensive production. All in all, the Capitals will be a much deeper and more dangerous team come 2015-16, and appear ready to break through with a deep playoff run.