Anaheim Ducks – Grade: B+
Notable Additions: Carl Hagelin, Anton Khudobin, Kevin Bieksa, Shawn Horcoff, Chris Stewart
Notable Subtractions: Emerson Etem, James Wisniewski, Matt Beleskey, Francois Beauchemin
The Anaheim Ducks didn't have to do much to remain strong contenders for the Stanley Cup, but they went ahead and made great changes to their roster regardless. The Ducks' two biggest additions this off-season are speedy forward Carl Hagelin and physical, competitive defenseman Kevin Bieksa. Hagelin in an elite offensive force who will provide the Ducks with strong secondary scoring, while Kevin Bieksa will fit in perfectly on a big, strong and largely physical blue-line. In terms of those leaving the Ducks, there are a number of players with significant value moving on to different clubs, however, Anaheim will have no trouble competing despite their departure.
Arizona Coyotes – Grade: C-
Notable Additions: Nicklas Grossman, Boyd Gordon, Antoine Vermette, Zybnek Michalek
Notable Subtractions: Sam Gagner, Martin Erat, Mark Visentin, Lauri Korpikoski
The Arizona Coyotes have made a plethora of moves this off-season, however, it is hard to see any of which providing the Coyotes with significant improvement in 2015-16. In addition to the selection of Dylan Strome, Arizona's future first line center-man, the 'Yotes brought back recently departed defenseman Zybnek Michalek, as well as forward Antoine Vermette, who is fresh off a Stanley Cup championship. Further, Arizona acquired Nicklas Grossman, a physical veteran defenseman from Philadelphia, and former Coyote Boyd Gordon in exchange for Lauri Korpikoski. On the other hand, Arizona let a handful of players test the free agent market, including former first round pick Mark Visentin who many had predicted to be Arizona' goaltender of the future, yet struggled with injuries in 2014-15. All in all, the Coyotes, in the midst of a re-build, certainly would have hoped to have had a much more successful off-season than they have to this point in time.
Calgary Flames – Grade: B+
Notable Additions: Dougie Hamilton, Michael Frolik
Notable Subtractions: Devin Setoguchi, Corey Potter, David Schlemko
Despite making a relatively low number of changes this off-season, the Calgary Flames made drastic improvements to their roster regardless. Obviously, the Flames' main acquisition this off-season was Dougie Hamilton, who arrived in Calgary in return for three draft picks; in particular a first and two second round selections. In Hamilton, the Flames acquire a top pairing defender with great size and skill who can also contribute offensively. As a result, Hamilton agreed to a six year contract extension worth $34.5 Million dollars. Further, the Flames also signed highly coveted free agent Michael Frolik, who will add greater scoring depth to Calgary's top-nine.
Edmonton Oilers – Grade: A-
Notable Additions: Cam Talbot, Eric Gryba, Andrej Sekera, Griffin Reinhart, Lauri Korpikoski, Mark Letestu
Notable Subtractions: Martin Marincin, Boyd Gordon, Victor Fasth, Derek Roy, Matt Fraser, Jesse Joensuu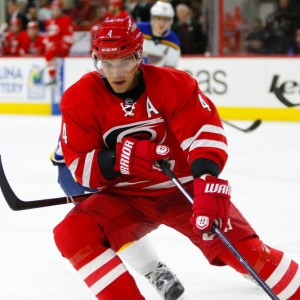 Could the Edmonton Oilers reach the Stanley Cup playoffs in 2015-16? Thanks in part to the intelligent moves of new GM Peter Chiarelli, this previously outrageous question could soon become a reality. Of course, the Oilers drafted Connor McDavid first overall, who will have an immediate impact in the NHL next season. Yet this was a given, however what was not was Chiarelli's ability to significantly alter, and improve, the Oilers' current roster. Chiarelli added a potential starting goaltender in Cam Talbot, a solid defense prospect in Griffin Reinhart and inked free agents Andrej Sekera and Mark Letestu to multi-year contracts. On the other hand, Chiarelli cleaned house of those thought to be of little value in the Oilers' future. Players such as Derek Roy, Victor Fasth, Richard Bachman and Matt Fraser were not offered contracts, while martin Marincin and Boyd Gordon were both traded. All in all, this was a great off-season for the Oilers, who should be significantly improved this coming season.
Los Angeles Kings – Grade: C
Notable Additions: Milan Lucic
Notable Subtractions: Mike Richards, Martin Jones, Justin Williams, Robyn Regehr, Andrej Sekera
For a team who missed the playoffs in 2014-15 for the first time in the past six seasons, the Los Angeles Kings did not do a whole lot to show they intend to once again compete for the Stanley Cup in 2015-16. Not only was Mike Richards' contract terminated, but Justin Williams and Andrej Sekera left Los Angeles via free agency and Robyn Regehr announced his retirement. Further, backup goaltending prospect Martin Jones was traded to the Boston Bruins, yet ended up back in the Pacific Division following a trade with the San Jose Sharks. In terms of additions, the main acquisition of the Kings this off-season is Milan Lucic, who will hope to re-ignite his offensive game alongside his strong physical presence. As the 2015-16 season approaches, it does not appear that the Kings have made enough roster improvements in order to return to the Stanley Cup Playoffs.
San Jose Sharks – Grade: B
Notable Additions: Joel Ward, Martin Jones, Paul Martin
Notable Subtractions: Matt Irwin, Antti Niemi, Scott Hannan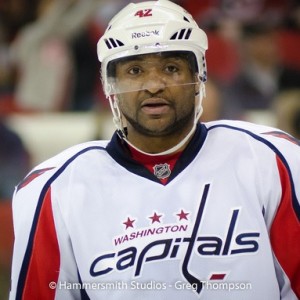 The San Jose Sharks have long been an extremely skilled team, however, for whatever reason, they have failed to have success of any sort in the Stanley Cup Playoffs. In fact, despite making the playoffs in ten straight seasons, the Sharks were never able to reach the Stanley Cup Finals, and eventually missed the playoffs in 2014-15. In the midst of a re-tool rather than a re-build, the Sharks added veteran forward Joel Ward, as well as veteran defenseman Paul Martin via free agency. Further, following the departure of Antti Niemi, the Sharks acquired Martin Joes from the Boston Bruins, who in all likelihood will open the 2015-16 season as the Sharks' starting goaltender. On top of this, the Sharks re-signed defenseman Brenden Dillon to a five-year contract extension and rookie sensation Melker Karlsson to a two-year deal. Time will tell if the Sharks, who seem to be moving in two different directions at the same time, can finally break through and find success in the playoffs.
Vancouver Canucks – Grade: D+
Notable Additions: Brandon Prust, Blair Jones, Matt Bartkowski
Notable Subtractions: Kevin Bieksa, Zack Kassian, Eddie Lack, Shawn Matthias
After reaching the playoffs in 2014-15, the Canucks appear hard-pressed to compete for the Stanley Cup once again in 2015-16. The current off-season has been one of loss and very little gain for the Canucks, who head into the upcoming NHL with a roster of considerably less skill and overall ability. To begin, physical and competitive defenseman Kevin Bieksa was traded to the Anaheim Ducks, while depth agitator Zack Kassian was dealt to the Montreal Canadiens in exchange for Brandon Brust. Next, fan favourite Eddie Lack was traded to the Carolina Hurricanes, forcing Jacob Markstrom into the backup role in 2015-16 despite little NHL success. On top of this, Shawn Matthias, who scored 18 goals with the Canucks in 2014-15, was not re-signed and inked a contract with the Toronto Maple Leafs. Given the amount of NHL talent leaving Vancouver, and the very slim amount arriving, it appears as though the Canucks will have a difficult time reaching the playoffs again in 2015-16.