There really isn't an offseason in the National Hockey League anymore. Long gone are the days where training camp was used to get into shape as players are taking part in offseason training programs in order to get bigger, faster and stronger.
Mostly every NHL player takes part in training during the summer months, but what exactly are they doing in the weight room that translates to better performance on the ice?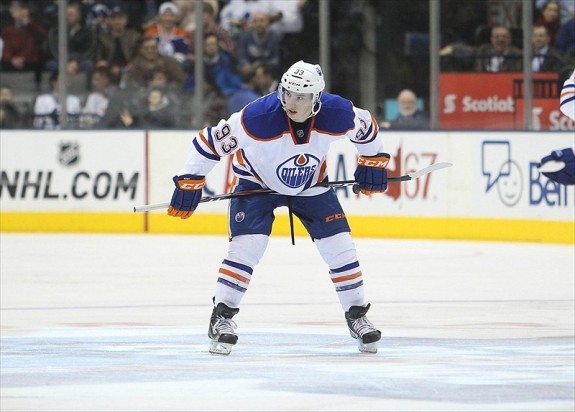 CREATING A GOAL
Ilan Cumberbirch from Factory Hockey Player Development in Vancouver has trained NHL players such as Ryan Nugent-Hopkins, Milan Lucic, Morgan Rielly and Alex Edler, to name a few. He has also worked with players from Europe all the way to the AHL, WHL and NCAA.
At the beginning of any offseason training program, Cumberbirch said players "assess their goals and what they are looking to get out of the training in order to improve their game." The workout routines any given player does throughout the offseason is designed to reach said goal, be it to gain strength, speed or quickness.
NHL sent us vids of @Letang_58 doing 3 exercises during his offseason training. Jacob's Ladder is my favorite: http://t.co/PtxlL3Fp2L -MC

— Pens Inside Scoop (@PensInsideScoop) August 20, 2013
Players don't just focus on the gym either. "If an athlete sets long term and short term goals" the trainer acknowledged, "these are achieved utilizing the exercise prescriptions along with proper nutrition and lifestyle habits away from the gym and ice."
Lifting weights only gets a hockey player so far because nutrition is fast becoming just as, or even more important than what happens in the gym. For an NHL player, the beginning of the offseason is a chance to evaluate their game and strive to get better.
HOW CERTAIN WORKOUTS TRANSLATE ON THE ICE
The focus of a hockey-training program is to build a complete athlete.
"Much of what comprises a 'fast' athlete is not only their genetic makeup and muscle fiber type but also their efforts in the gym. Developing strength in the lower body, which can be translated through the torso and linked with the upper body is crucial. Then being able to translate that strength into power by moving heavy loads at high speeds is what develops a fast, powerful athlete." – Ilan Cumberbirch
A program that leads to an all around athlete can be broken up into strength, power and speed training.
A hockey player's legs are their most important body part. Any given player must generate power with their legs in order to have a strong, explosive stride along the ice as well as having a strong base, which makes a player almost impossible to move off the puck.
Cumberbirch administers a plethora of Olympic lifts, such as "cleans, squats, deadlifts, snatches, high pulls [and] hip bridges" with " heavy focus on both the squat and hip hinge patterns" in order to strengthen a hockey player's lower body. Many of these lifts create strength and power from the ground up because the athlete must control the weight and drive upwards. The squat is a staple exercise for NHL offseason training because it engages the legs as well as the core to strengthen each in a productive way.
Power and speed training is combined in a type of exercise called plyometrics. Plyometrics are usually body weight routines that consist of quick, mostly jumping movements. These exercises create a stronger push from a hockey player's legs, which leads to a stronger stride on the ice. To do so, Cumberbirch uses a series of "box jumps, drop jumps, broad jumps, tuck jumps [and] lateral bounds".
Finally, speed training is usually done on a field. Fieldwork is a mixture of sprints, weighted sprints and quick change of direction type work. An important part of fieldwork for a hockey player is the quickness at which they move their feet so they can change direction on the ice at a quicker rate.
Flexibility is an often-overlooked aspect of hockey training, but it is incredibly important. With the types of exercises and movements a hockey player does in the gym or on the ice, their hips are in constant use and often begin to tighten. Stretching loosens their hips and gives a hockey player the flexibility to easily maneuver on the ice.
OFFSEASON TRAINING ISN'T A VACATION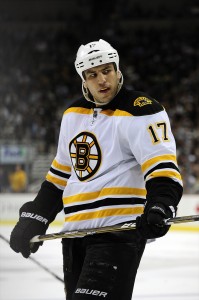 Ilan Cumberbirch said that a typical program runs "Monday to Friday generally from 1-2 hours" with 2-4 days of on "ice sessions [that] range in length from 1-2 hours". The high intensity nature of weight, field and on ice training puts athletes through these gruelling hours every week.
The offseason is used to build strength, power and speed where as during the season, the focus of weight lifting is to maintain the gains made in the summer months. This shift in focus leads to a contrasting variety of intensity and volume between the offseason and during the hockey year. Players perform heavier lifts at higher volumes in an offseason program in order to build strength rather than maintain it.
"Given the short off-season hockey players are granted, athletes invest countless time and energy both physically and mentally into their game." –  Ilan Cumberbirch
Any NHL player that wants to get better must put in the work on the ice, in the weight room and in the kitchen. With the type of intense training NHL players go through in order to become a better hockey player, the offseason really shouldn't be considered a vacation for the players anymore.
Andrew Jow is an English student at Simon Fraser University where he covered the SFU Men's Hockey team. Andrew is a Vancouver native and covers all things NHL for The Hockey Writers. Follow him on Twitter @MadJowDisease