It's early days and hockey fans shouldn't be drawing any conclusions until at least American Thanksgiving — that's November 23rd, for our Canadian readers.
A wise man once told me, don't read too much into results or even look at the NHL standings until November 1.
But here we are, on October 17, essentially two weeks into the regular season and living in a 'what have you done for me lately' world.
Fans are clamouring for Power Rankings — all the other major players are publishing their versions, both mainstream media and online sources — so The Hockey Writers felt compelled to weigh in ahead of schedule.
Granted, I already published my initial Power Rankings as part of my annual preseason standings predictions that went live on opening day (October 4), but I wasn't planning to revisit them until the one-month mark.
Reality is, I'm already regretting some of those prognostications, and peer pressure is mounting to update those Power Rankings sooner than later and perhaps more often than anticipated.
NHL Standings Predictions: Preseason Edition https://t.co/xIeFZDHXUn #THW #NHL pic.twitter.com/NaLxBW77Id

— The Hockey Writers (@TheHockeyWriter) October 4, 2017
So, after weighing my options, I've decided to tackle this undertaking on THW's behalf in five-game segments — after most, if not all, teams have played five, 10, 15, 20 and so on games.
Let it be known that these Power Rankings are the opinions of the author alone and not necessarily the majority of THW's staff. At least not this time around.
My updated Power Rankings are based largely on current results, but also on my preseason assessments and even my gut feelings to some extent — projecting, at times, the next five-game segment.
Without further ado, here is installment No. 2 of my Power Rankings for the 2017-18 NHL season:
1) Tampa Bay Lightning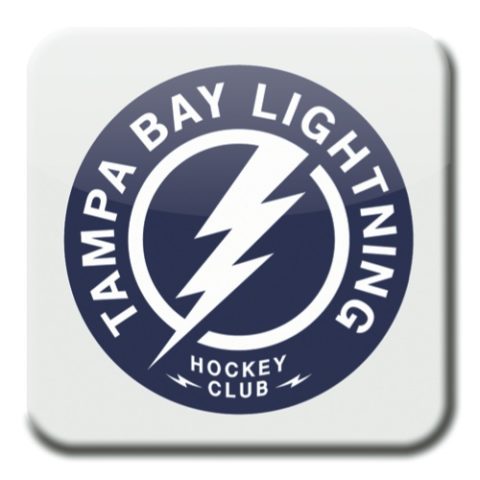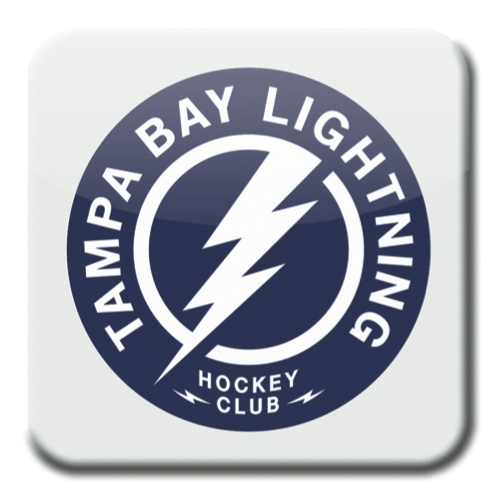 LAST RANKED: 4 (+3)
OVERALL RECORD: 5-1-0-0
WEEKLY SCHEDULE: At New Jersey on Tuesday, at Columbus on Thursday, home to Pittsburgh on Saturday
ANALYSIS: Fresh off a 3-2 road win over Detroit on Monday, Tampa Bay is looking as good as anybody thus far. Nikita Kucherov is a scoring machine, with a goal in all six games. Steven Stamkos is healthy and should heat up soon, along with Victor Hedman. Andrei Vasilevskiy is living up to the hype in his first season as Tampa's full-time starter, and there are no apparent weaknesses on this roster.
2) Chicago Blackhawks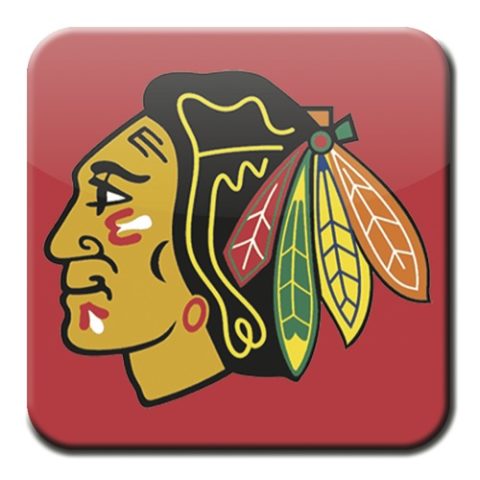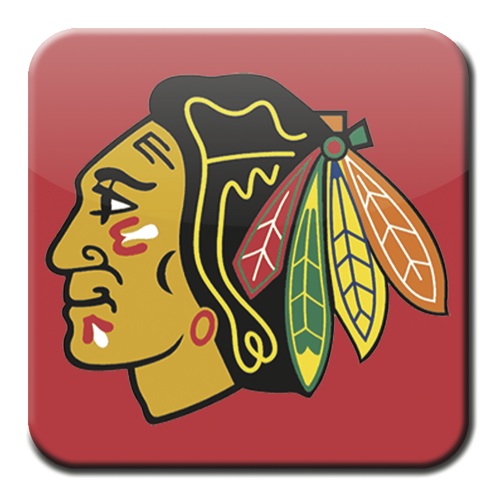 LAST RANKED: 6 (+4)
OVERALL RECORD: 4-1-1-0
WEEKLY SCHEDULE: At St. Louis on Wednesday, home to Edmonton on Thursday, at Arizona on Saturday
ANALYSIS: Corey Crawford has been stellar. So has unheralded signing Jan Rutta on defence. Brandon Saad is lighting it up in his return to Chicago. Patrick Sharp is chipping in too. Patrick Kane will likely pick up the pace again this week, now that Nick Schmaltz is healthy. Alex DeBrincat is only going to get better, and the Blackhawks are clearly deeper than anticipated.
3) Pittsburgh Penguins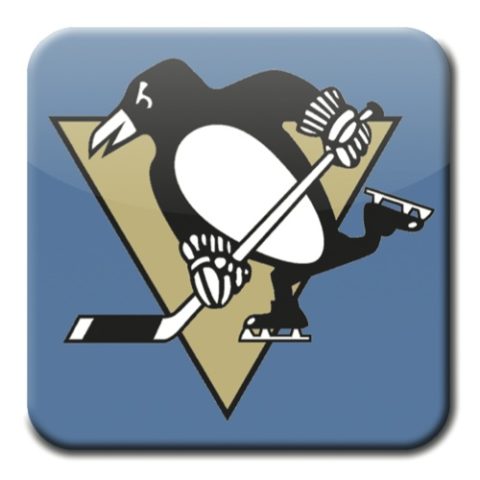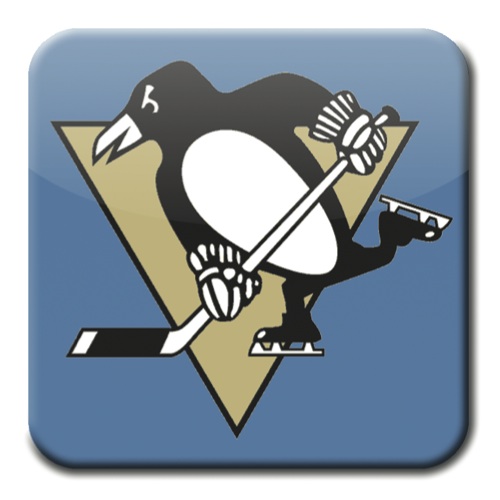 LAST RANKED: 2 (-1)
OVERALL RECORD: 3-2-1-0
WEEKLY SCHEDULE: At Rangers on Tuesday, at Florida on Friday, at Tampa Bay on Saturday
ANALYSIS: Besides that 10-1 beatdown by the Blackhawks and Antti Niemi's awful goaltending, the two-time defending champions have looked formidable again. Sidney Crosby has picked up where he left off, but Evgeni Malkin and Phil Kessel have been relatively quiet and might still be nursing a Cup hangover. Jake Guentzel is the real deal, as is Matt Murray. The best news for the Penguins comes on defence, where Kris Letang is getting better by the game and Olli Maatta is enjoying a resurgence.
4) Washington Capitals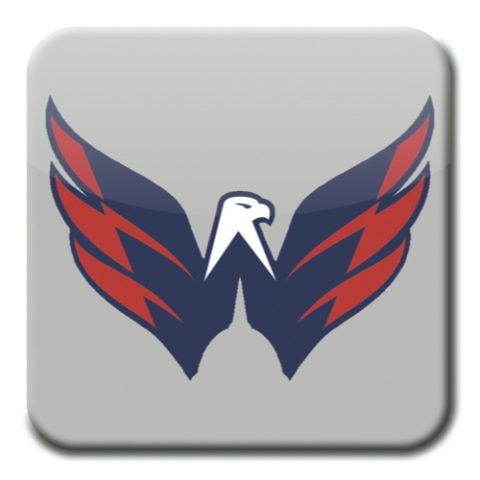 LAST RANKED: 5 (+1)
OVERALL RECORD: 3-2-1-0
WEEKLY SCHEDULE: Home to Toronto on Tuesday, at Detroit on Friday, home to Florida on Saturday
ANALYSIS: Alex Ovechkin is on fire — on pace for 123 goals, but a strong bet to net at least 50 again. The Capitals still have two dynamic scoring lines and their defensive concerns might have been overblown, though losing Matt Niskanen long-term is going to hurt. Braden Holtby is going to see more rubber this season, but he likes it that way.
5) Toronto Maple Leafs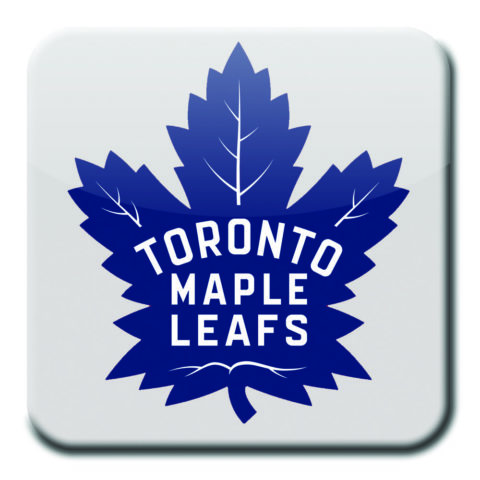 LAST RANKED: 8 (+3)
OVERALL RECORD: 4-1-0-0
WEEKLY SCHEDULE: At Washington on Tuesday, home to Detroit on Wednesday, at Ottawa on Saturday
ANALYSIS: Auston Matthews is right there with Ovechkin and Kucherov as the league's most lethal scorers. Patrick Marleau has fit in well for Toronto and the offence is firing on all cylinders for the most part. Mitch Marner and Frederik Andersen could stand to improve their play, but the Leafs are very much for real this season. Mike Babcock has his finger on the pulse of this team.
6) Los Angeles Kings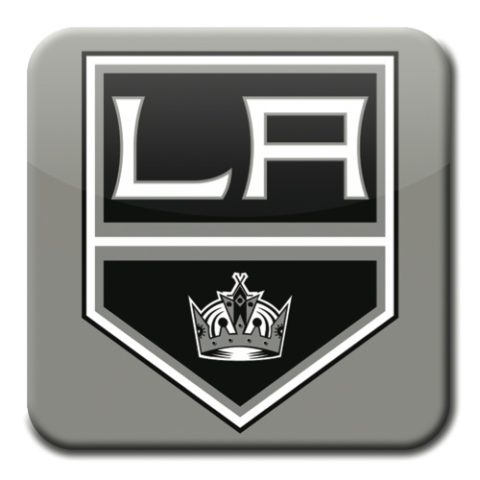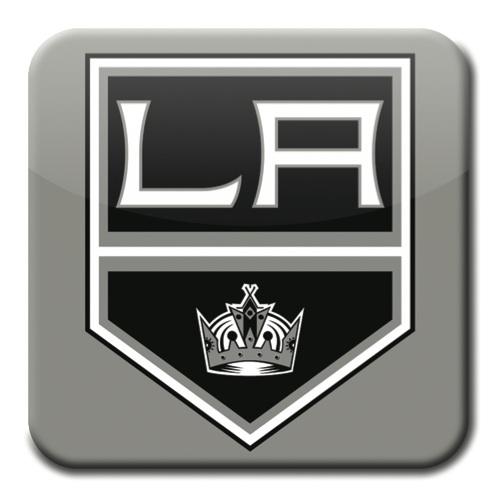 LAST RANKED: 23 (+17)
OVERALL RECORD: 4-0-1-0
WEEKLY SCHEDULE: Home to Montreal on Wednesday, at Columbus on Saturday
ANALYSIS: Anze Kopitar has returned to elite form following a down year. Ditto for Dustin Brown, though it remains to be seen whether he can keep this up. That 70s Line hasn't done a ton of damage yet, but L.A.'s defence has been contributing offensively, led by Drew Doughty. Jonathan Quick has been shining in goal as per usual and his groin is holding up just fine for now. Pierre Turgeon's role as offensive coordinator might catch on around the league if the Kings keep this up.
7) Columbus Blue Jackets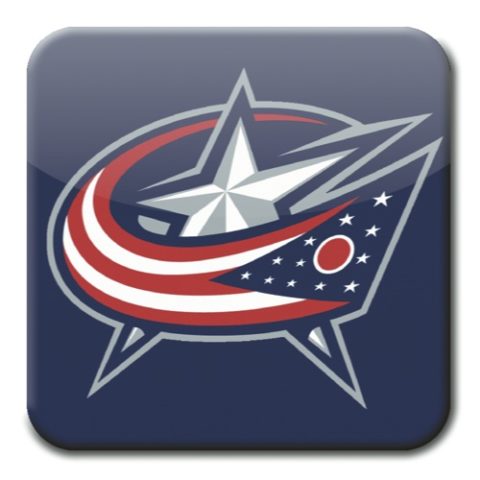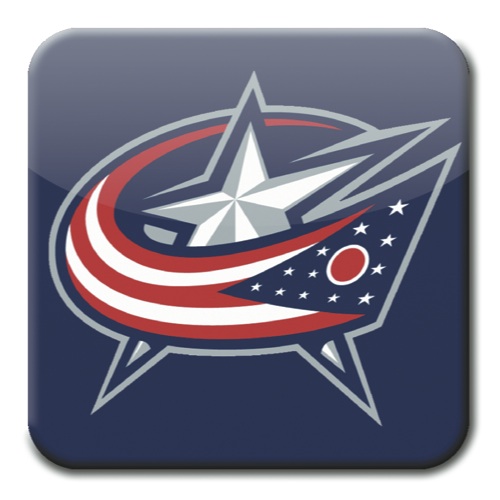 LAST RANKED: 7 (=)
OVERALL RECORD: 4-1-0-0
WEEKLY SCHEDULE: At Winnipeg on Tuesday, home to Tampa Bay on Thursday, home to Los Angeles on Saturday
ANALYSIS: Sergei Bobrovsky hasn't slipped up, Zach Werenski isn't suffering a sophomore slump, and John Tortorella is still getting the most out of these Blue Jackets. Artemi Panarin is still an impact player in Columbus, and this team has to be taken seriously going forward. Seriously, as in a legitimate Stanley Cup contender.
8) Ottawa Senators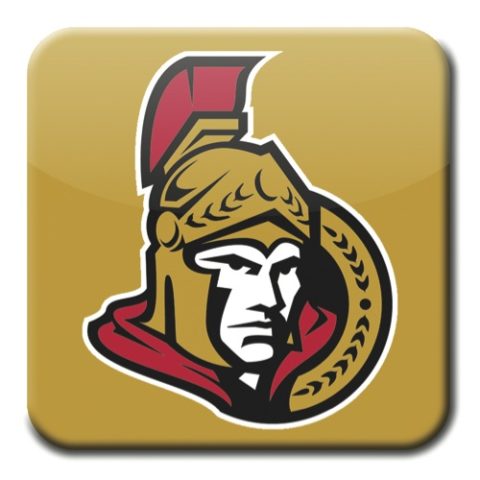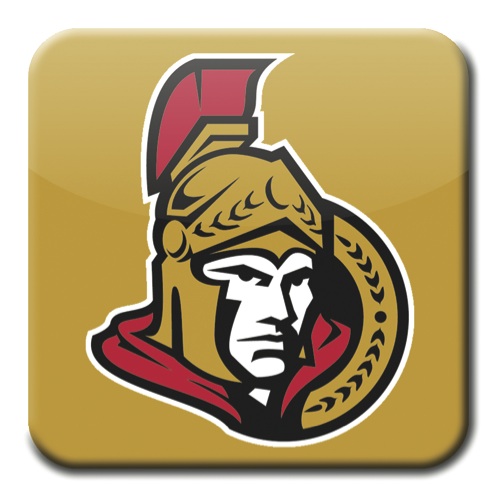 LAST RANKED: 28 (+20)
OVERALL RECORD: 3-0-0-2
WEEKLY SCHEDULE: Home to Vancouver on Tuesday, home to New Jersey on Thursday, home to Toronto on Saturday
ANALYSIS: Clearly missed the mark here in pegging Ottawa as an overachiever from last season — at least through five games, a very small sample size, but let's blame the advanced stats for now. Full credit to Guy Boucher and the Senators for exceeding all expectations and not only surviving but somehow thriving without Erik Karlsson, who returns to the fold this week. Craig Anderson continues to be the league's most underrated starter and Kyle Turris isn't the least bit distracted by his contract situation as a pending free agent supposedly on the trade block. This team isn't pretty on paper, but it keeps winning and that's all that matters.
9) Calgary Flames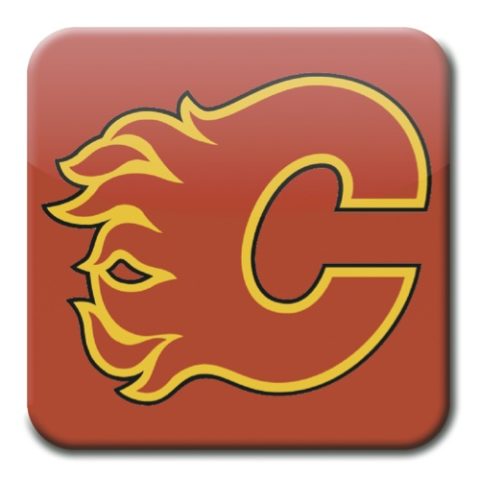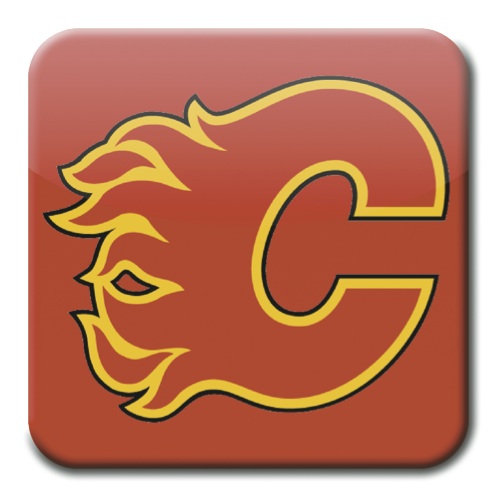 LAST RANKED: 14 (+6)
OVERALL RECORD: 4-2-0-0
WEEKLY SCHEDULE: Home to Carolina on Thursday, home to Minnesota on Saturday
ANALYSIS: Besides the blowout loss to Ottawa, Mike Smith is giving the Flames what they lacked last year — quality, consistent goaltending right out of the gate. Again, Calgary has only played six games, but that's reason for optimism in Cowtown. The rest of the roster is pulling its weight too and the early returns are promising. Jaromir Jagr is eventually going to get up to speed — well, maybe not 2017 speed, but effective speed — and the Flames are in good shape for a playoff berth.
10) Edmonton Oilers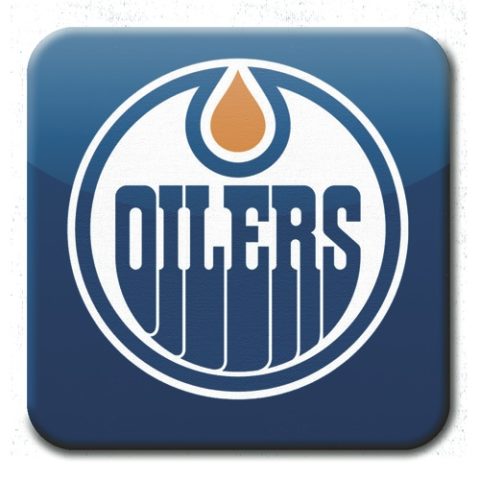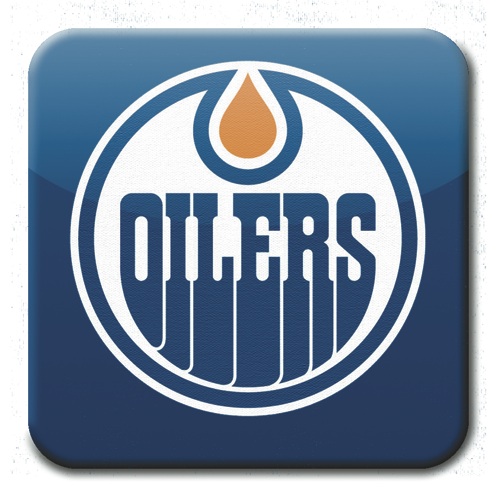 LAST RANKED: 1 (-9)
OVERALL RECORD: 1-3-0-0
WEEKLY SCHEDULE: Home to Carolina on Tuesday, at Chicago on Thursday, at Philadelphia on Saturday
ANALYSIS: Yes, the Oilers are now ranked behind the Flames and panic buttons are being pressed in the Alberta capital — at least by the fan base. Leon Draisaitl is concussed, Cam Talbot is fighting the puck, and Connor McDavid simply can't do it all. Todd McLellan isn't getting any scoring from his wingers, lacks depth on defence beyond the top pairing, and a teenager better served in junior — that being, Kailer Yamamoto — was Edmonton's best player the last time out. So, yes, times are tough in Edmonton and Tuesday could almost be considered a must-win for the Oilers. Lose at home to Carolina and that road trip ends in Pittsburgh next Tuesday, so the schedule ahead is daunting to say the least. A 1-7 start would be unacceptable for a team pegged as a preseason Cup favourite or finalist by many, including yours truly. No homer.
11) Dallas Stars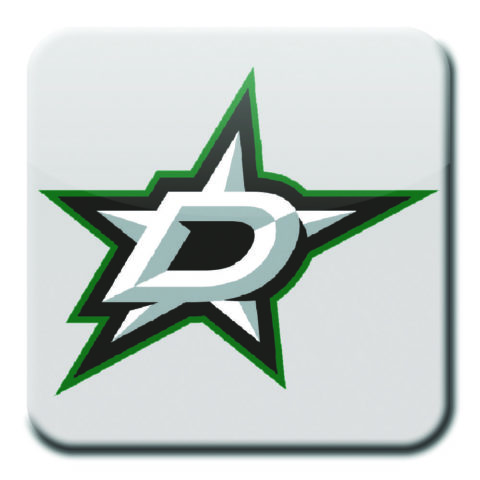 LAST RANKED: 3 (-8)
OVERALL RECORD: 2-3-0-0
WEEKLY SCHEDULE: Home to Arizona on Tuesday, at Arizona on Thursday, home to Carolina on Saturday
ANALYSIS: The panic alarms aren't ringing nearly as loud in Dallas as the Stars find their way under Ken Hitchcock again. Ben Bishop and Alex Radulov, the biggest off-season additions, have looked good, so things should only get better for Dallas. The Stars could sweep this week in dominant fashion and be right back in the top-five conversation for the next edition of these Power Rankings.
12) Winnipeg Jets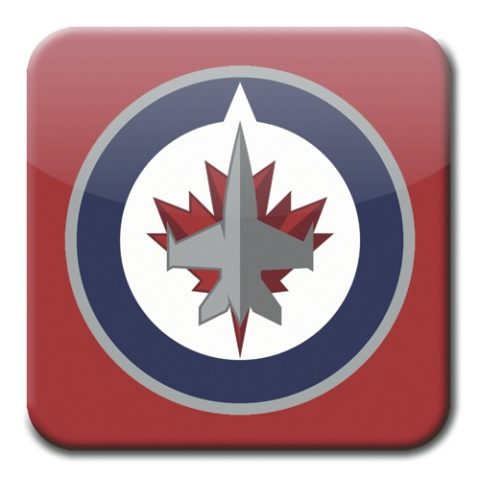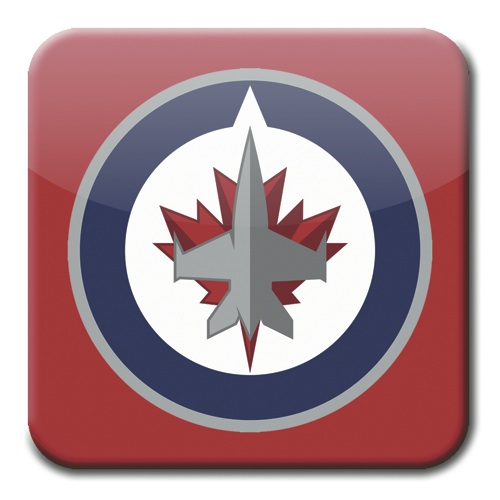 LAST RANKED: 9 (-3)
OVERALL RECORD: 3-2-0-0
WEEKLY SCHEDULE: Home to Columbus on Tuesday, home to Minnesota on Friday
ANALYSIS: Slow out of the gate but winners of three straight behind Connor Hellebuyck, these are the Jets that I went to bat for as a playoff team in the ultra-competitive Central Division. I also insinuated that Hellebuyck would outduel Steve Mason as Winnipeg's starter and that has already happened, though Paul Maurice is going to roll the dice on Mason again against Columbus. Maurice, as coach, might be the only aspect holding the Jets back, but they appear ready to take off towards becoming an upper-echelon team. And Patrik Laine hasn't even got uncorked yet.
13) New Jersey Devils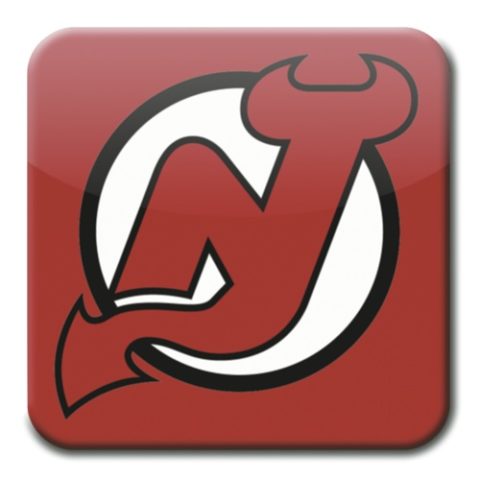 LAST RANKED: 27 (+14)
OVERALL RECORD: 4-1-0-0
WEEKLY SCHEDULE: Home to Tampa Bay on Tuesday, at Ottawa on Thursday, home to San Jose on Friday
ANALYSIS: This should be a telling week, but so far, so good for the Devils. It appears that John Hynes has an exciting, much-improved team on his hands. Jesper Bratt is outshining Nico Hischier on the scoresheet, but that probably won't last with Hischier bound to break out soon. Taylor Hall could do the same, now that he's flanking Hischier. Will Butcher has been piling up the points and quarterbacking the power play as a rookie, and Cory Schneider has been bouncing back in goal. Ray Shero is a happy man at this point.
14) Colorado Avalanche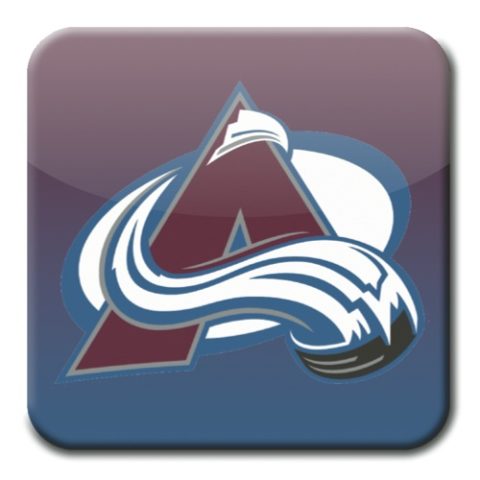 LAST RANKED: 29 (+15)
OVERALL RECORD: 4-2-0-0
WEEKLY SCHEDULE: At Nashville on Tuesday, home to St. Louis on Thursday
ANALYSIS: A big week with two divisional measuring sticks, but the Avs — like the Devils — have also been extremely impressive in the early stages. Semyon Varlamov seems to be the key here, but if he stays healthy and Matt Duchene stays decently happy in Denver, then Colorado could continue to surprise as the season progresses. There also seems to be some overachieving — see Nail Yakupov — but time will tell whether the Avs' success is sustainable. They are growing on this author, for whatever that is worth. If Nate MacKinnon starts scoring, look out for the Avs?
15) St. Louis Blues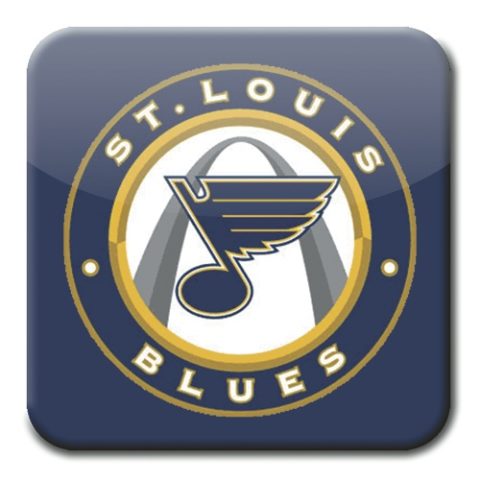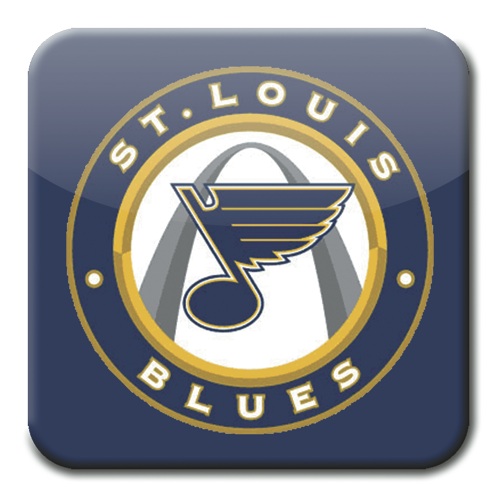 LAST RANKED: 24 (+9)
OVERALL RECORD: 4-2-0-0
WEEKLY SCHEDULE: Home to Chicago on Wednesday, at Colorado on Thursday, at Vegas on Saturday
ANALYSIS: Injuries be damned, the depleted Blues got off to a good start. Is it sustainable? That's tough to say at the moment. Ask again a month from now. St. Louis is getting good goaltending from Jake Allen and just enough scoring to come out on top more often than not thus far. It's a long season, a marathon not a sprint. The Blue still don't seem to be missing Kevin Shattenkirk and Brayden Schenn has been a solid addition for Doug Armstrong.
16) Philadelphia Flyers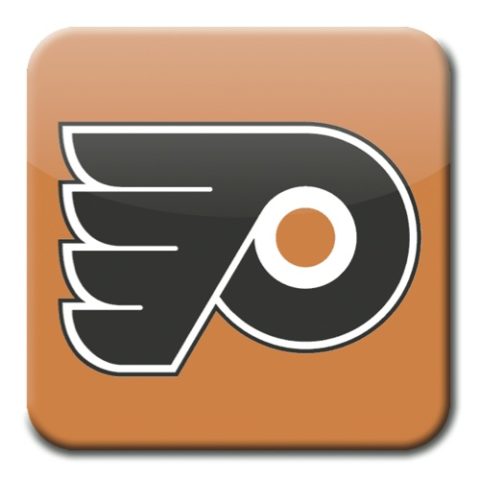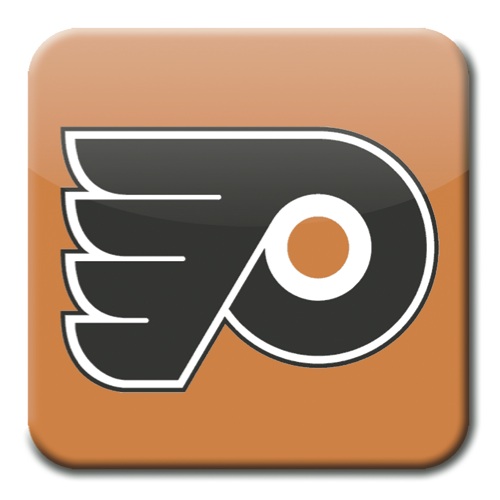 LAST RANKED: 16 (=)
OVERALL RECORD: 3-2-0-0
WEEKLY SCHEDULE: Home to Florida on Tuesday, home to Nashville on Thursday, home to Edmonton on Saturday
ANALYSIS: The Flyers' top line of Claude Giroux and Jakub Voracek flanking Sean Couturier is soaring, and Shayne Gostisbehere is hitting his stride again too. Credit a lot of that to new assistant coach Kris Knoblauch, who has also turned Philadelphia's power play into a force to be reckoned with. The goaltending is still a bit iffy and Philly is really young on the back end, but things are looking up for the Flyers.
17) Nashville Predators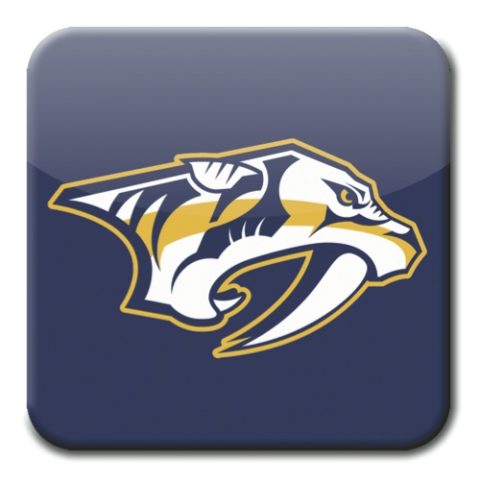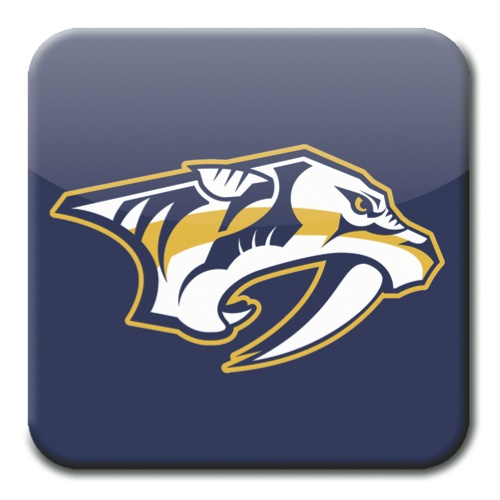 LAST RANKED: 12 (-5)
OVERALL RECORD: 2-2-1-0
WEEKLY SCHEDULE: Home to Colorado on Tuesday, at Philadelphia on Thursday, at New York Rangers on Saturday
ANALYSIS: Mixed results so far, but the Predators have to be encouraged by Filip Forsberg's start. He's lighting the lamp earlier than usual and last season's runner-up has looked pretty good overall. Not great, like Ottawa, but pretty good. Some of those playoff heroes have yet to emerge as regular-season contributors — be it Pontus Aberg or Colton Sissons — but youngster Samuel Girard has been a bright spot as yet another budding blueliner for Nashville. This is one of those teams that will be better evaluated in mid-November, but should be above average.
18) Detroit Red Wings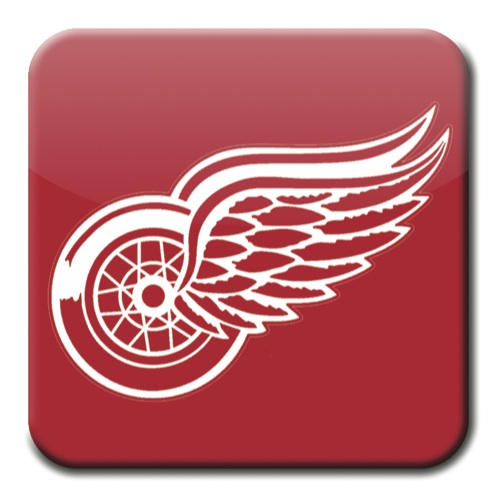 LAST RANKED: 30 (+12)
OVERALL RECORD: 4-2-0-0
WEEKLY SCHEDULE: At Toronto on Wednesday, home to Washington on Friday, home to Vancouver on Sunday
ANALYSIS: Not sold, not by any means, but Mike Green, Henrik Zetterberg, Jimmy Howard and the rest of the Red Wings are proving to be competitive. Dylan Larkin and Anthony Mantha are improving too, and Detroit did push back against Tampa Bay on Monday — losing on a lucky Kucherov goal. Jeff Blashill seems to have a better handle on deployment — to a degree — but Ken Holland should still have Todd Nelson on speed dial this season. That would be the farm-team coach in Grand Rapids, for those unfamiliar.
19) Montreal Canadiens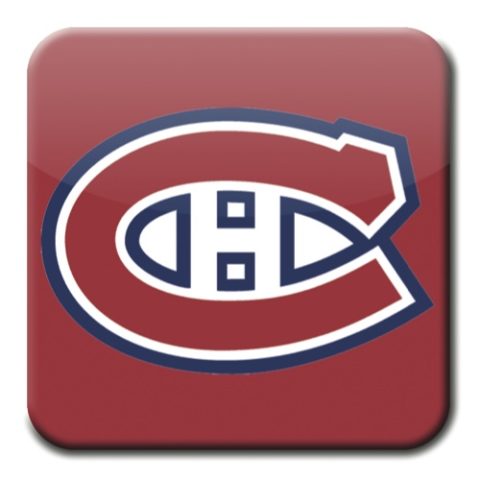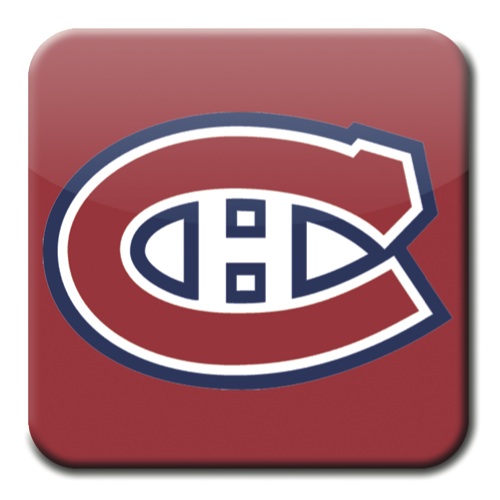 LAST RANKED: 13 (-6)
OVERALL RECORD: 1-3-1-0
WEEKLY SCHEDULE: At San Jose on Tuesday, at Los Angeles on Wednesday, at Anaheim on Friday
ANALYSIS: Carey Price's struggles should be shortlived, but Montreal's offence is becoming much more of a concern. The defence has left a lot to be desired too, but no matter how good Price plays once he rebounds, the Canadiens are going to have to score more than they have been. Max Pacioretty, as the Habs' captain, needs to start leading by example and everybody else needs to follow, including Alex Galchenyuk. This hasn't been the start envisioned by Marc Bergevin and Claude Julien, but a successful tour of California could lift a lot of spirits back in Montreal.
20) Anaheim Ducks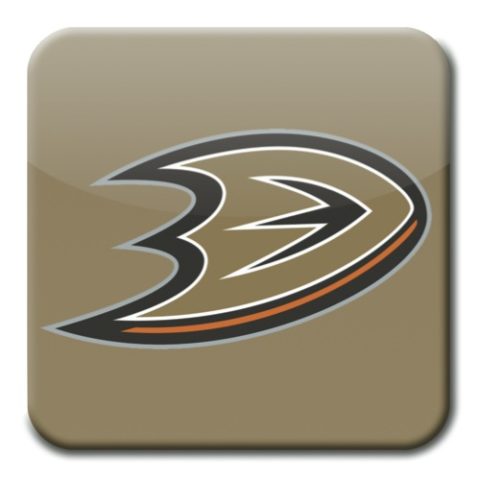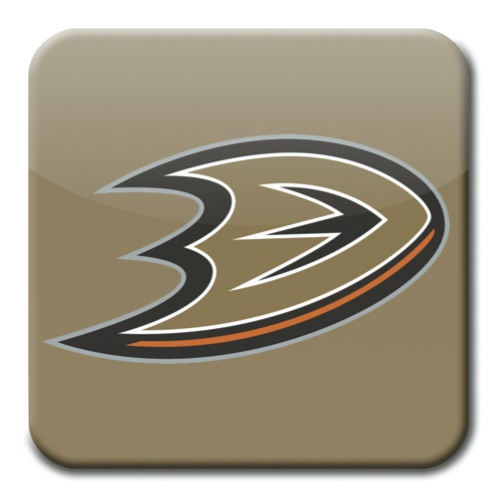 LAST RANKED: 10 (-10)
OVERALL RECORD: 2-3-0-1
WEEKLY SCHEDULE: Home to Montreal on Friday
ANALYSIS: The Ducks are hurting, in terms of injuries, so a slow week will surely be welcomed by Randy Carlyle and company. Hampus Lindholm and Sami Vatanen may not be far off from returning — perhaps as soon as next week — so Anaheim will be trending back up in these Power Rankings, presumably with every installment. This should be as low as the Ducks go all season and it may be nowhere but up from here. John Gibson avoided his injury scare and has been giving Anaheim a chance to win every time out. It's all about weathering the storm for the Ducks, who have been dubbed a second-half team for this season.
21) San Jose Sharks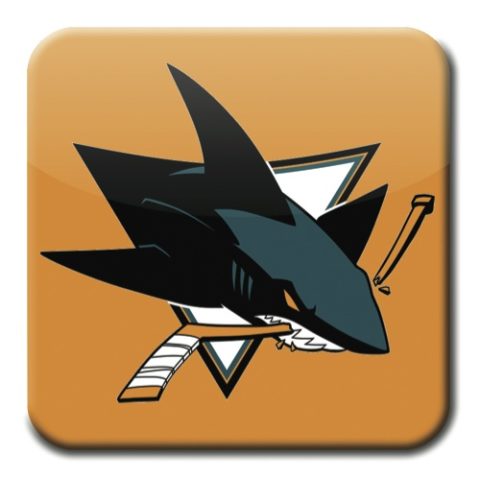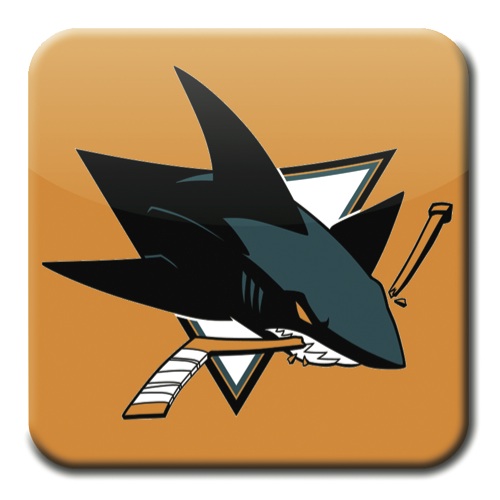 LAST RANKED: 19 (-2)
OVERALL RECORD: 1-3-0-0
WEEKLY SCHEDULE: Home to Montreal on Tuesday, at New Jersey on Friday, at New York Islanders on Saturday
ANALYSIS: A mediocre start by a club that could very well be trending down, but the Sharks still have enough top-end talent to surge up these Power Rankings in the weeks and months to come. The Joes — Pavelski and Thornton — will have to carry San Jose, along with Brent Burns, but none of those three have taken this team on their shoulders as of yet. Martin Jones has also been average at best and he'll need to be much better for the Sharks to be a threat.
22) Vegas Golden Knights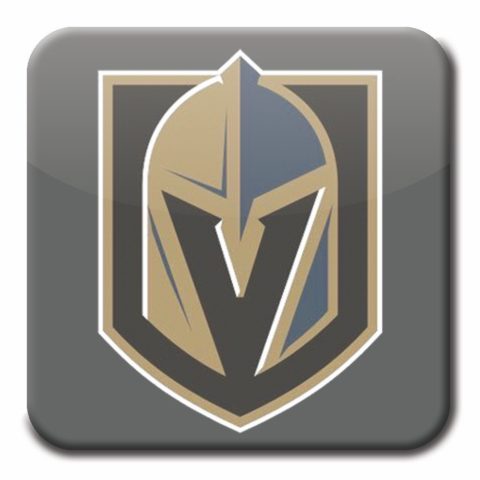 LAST RANKED: 31 (+9)
OVERALL RECORD: 4-1-0-0
WEEKLY SCHEDULE: Home to Buffalo on Tuesday, home to St. Louis on Saturday
ANALYSIS: Not fair, I know, but the Golden Knights have been the ultimate overachievers and even this ranking is higher than anybody anticipated — likely including George McPhee and Gerard Gallant. A feel-good story, no doubt, and easy to root for, but Vegas won't stay above .500 for long. This is an expansion team and it will perform as such over time. James Neal is inevitably going to cool off, and Marc-Andre Fleury being hurt — perhaps concussed — will bring the Golden Knights crashing back to earth.
23) Minnesota Wild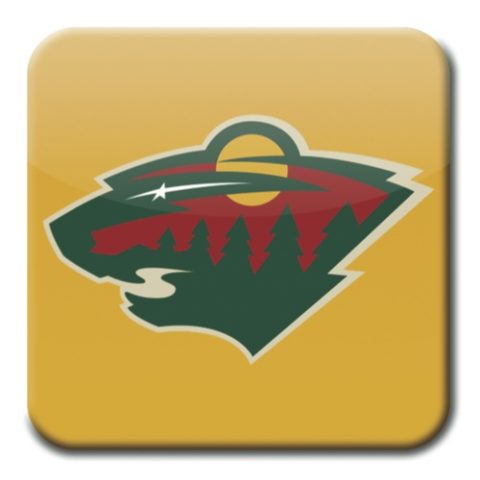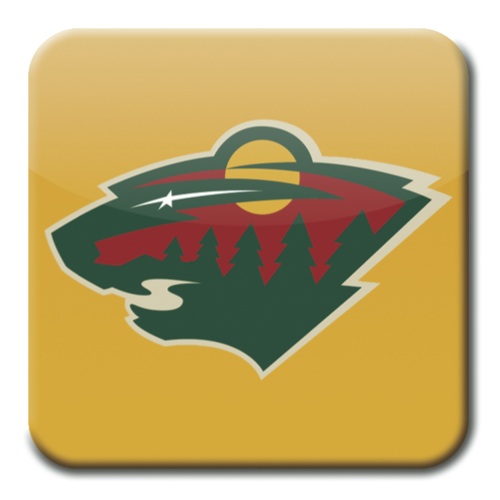 LAST RANKED: 11 (-12)
OVERALL RECORD: 1-1-1-1
WEEKLY SCHEDULE: At Winnipeg on Friday, at Calgary on Saturday
ANALYSIS: The Wild have been beat down by injuries, without five of their top-nine forwards heading into the week — Zach Parise, Mikael Granlund, Nino Niederreiter, Charlie Coyle and Marcus Foligno. Granlund and Foligno could possibly return for the upcoming games, but Bruce Boudreau has his work cut out for him, especially with Minnesota's precarious salary-cap situation. If and when the Wild get healthy, they should be able to retake their place in the top 15 based on Boudreau's regular-season track record. Until then, Minnesota might struggle if Devan Dubnyk doesn't step up to steal some points.
24) Florida Panthers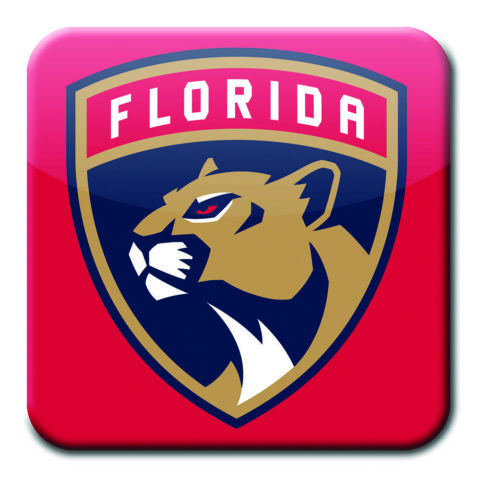 LAST RANKED: 25 (+1)
OVERALL RECORD: 2-2-0-0
WEEKLY SCHEDULE: At Philadelphia on Tuesday, home to Pittsburgh on Friday, at Washington on Saturday
ANALYSIS: The Panthers appear better than expected — better than a token one spot bump — but this week should shed more light on how Florida stacks up against some of the Eastern Conference's perennial contenders. Bob Boughner has been getting contributions from everybody and the new coach has Aaron Ekblad back on track, but Aleksander Barkov will need to rise to the occasion for these battles of the top lines. His play, in particular, could determine some of the outcomes this week — for better or worse.
25) Boston Bruins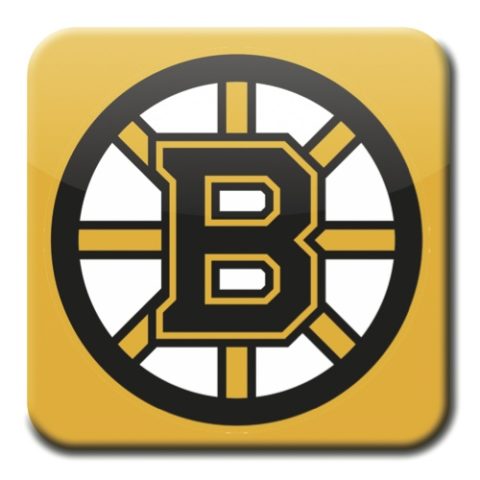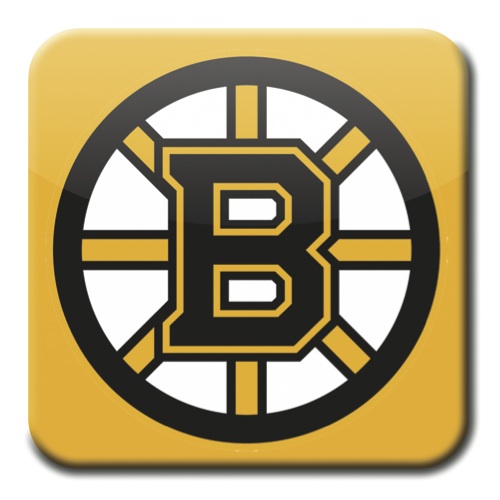 LAST RANKED: 20 (-5)
OVERALL RECORD: 2-3-0-0
WEEKLY SCHEDULE: Home to Vancouver on Thursday, home to Buffalo on Saturday
ANALYSIS: The Bruins have looked both good and bad, which is typical of a five-game stretch. It has been something of a feeling-out process for Boston, but Sunday's lacklustre loss to Vegas — and former goaltending prospect Malcolm Subban — can't sit well with Bruce Cassidy and Don Sweeney. The Bruins are banged-up and they will be better once Patrice Bergeron and David Backes return. Tuukka Rask has to hold the fort until then.
26) Carolina Hurricanes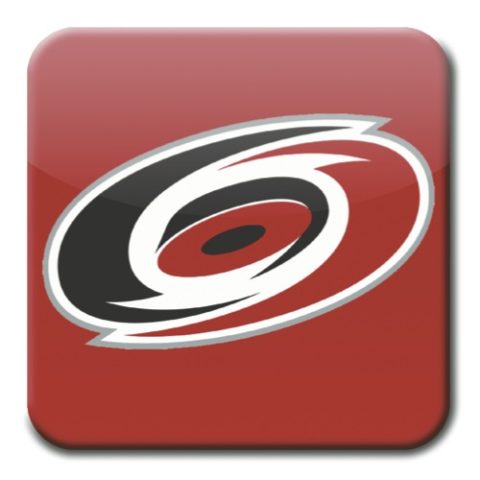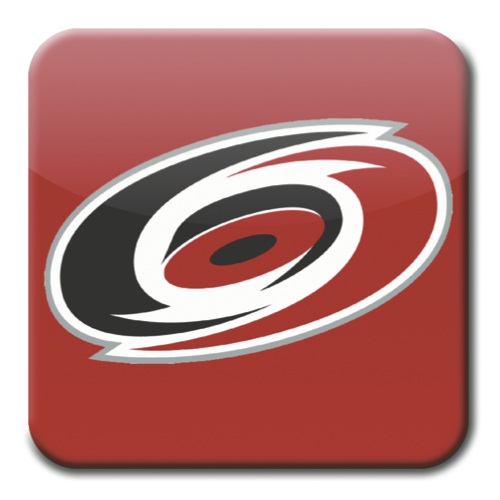 LAST RANKED: 21 (-5)
OVERALL RECORD: 1-1-1-0
WEEKLY SCHEDULE: At Edmonton on Tuesday, at Calgary on Thursday, at Dallas on Saturday
ANALYSIS: Still a team that could trend up in a hurry, the Hurricanes haven't had a lot of opportunity to strut their stuff and have been a mixed bag through three games. With the backing of advanced stats and Scott Darling performing admirably in that small sample size, Carolina is considered another team on the rise. It'll be interesting to see where the Hurricanes land in the next installment of these Power Rankings.
27) New York Islanders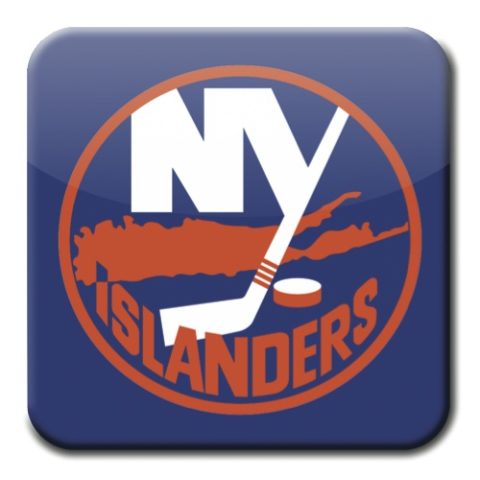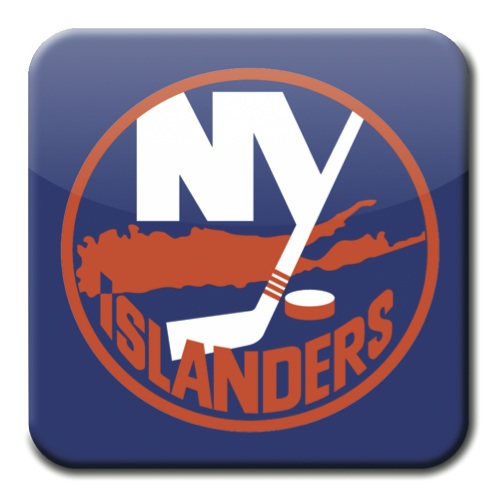 LAST RANKED: 17 (-10)
OVERALL RECORD: 2-3-0-1
WEEKLY SCHEDULE: At New York Rangers on Thursday, home to San Jose on Saturday
ANALYSIS: John Tavares and the top line haven't been dominating, and the Islanders still don't have a goal from a defenceman — yet Ryan Pulock has remained a healthy scratch. Doug Weight and Scott Gomez should be able to find a way to spark this offence, and the goaltending has been passable between Thomas Greiss and Jaroslav Halak, so the Islanders are by no means bound to the basement.
28) Buffalo Sabres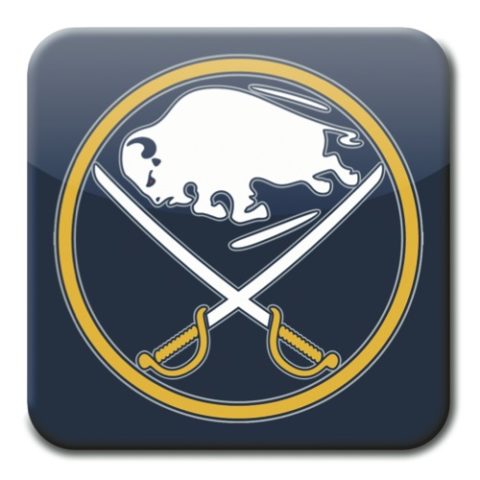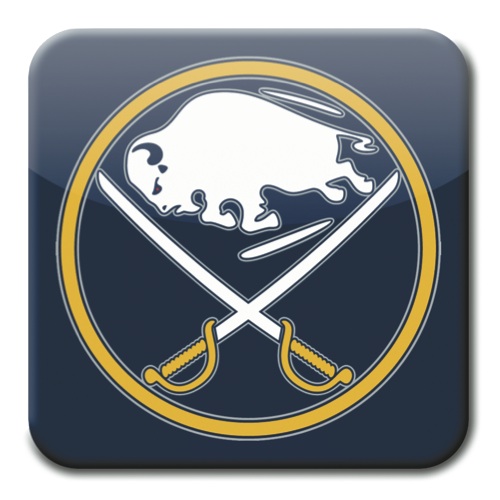 LAST RANKED: 15 (-13)
OVERALL RECORD: 1-4-0-1
WEEKLY SCHEDULE: At Vegas on Tuesday, home to Vancouver on Friday, at Boston on Saturday
ANALYSIS: Now that the first win is out of the way, Jack Eichel and the Sabres could be on the verge of getting on a roll — similar to Winnipeg. Eichel has been showing up on the scoresheet as a point-per-game player, but Robin Lehner, Rasmus Ristolainen and Sam Reinhart really need to get it going. Buffalo depends on those four — not to mention Ryan O'Reilly and Kyle Okposo — and it'll be tough to gain traction if Eichel is the only key player performing up to expectations. O'Reilly, Okposo, Reinhart and Ristolainen have yet to score a goal between them, which is a big reason for Buffalo ranking near the bottom in these Power Rankings. I expected so much more from Phil Housley and the Sabres — pegging them as a playoff team, along with Winnipeg and Philadelphia.
29) Vancouver Canucks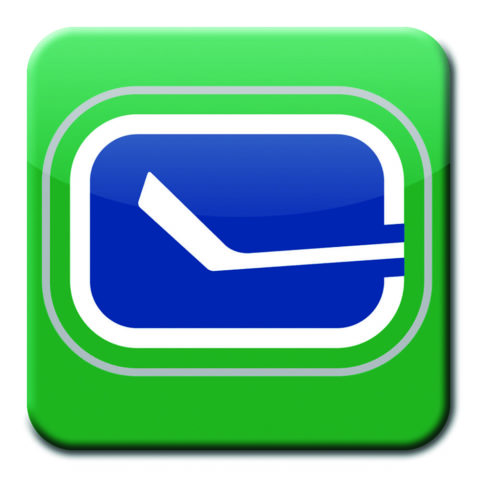 LAST RANKED: 22 (-7)
OVERALL RECORD: 1-2-0-1
WEEKLY SCHEDULE: At Ottawa on Tuesday, at Boston on Thursday, at Buffalo on Friday, at Detroit on Sunday
ANALYSIS: Still struggling to score, especially on the power play, but the Canucks are proving to be more competitive this season. Attendance is way down in Vancouver, but this team is capable of giving the fan base something to cheer about. Embarking on a five-game road trip and a busy week, Travis Green should get a better idea of the talent he's working with and how to deploy this group going forward. Jacob Markstrom has a bad habit of allowing a bad goal every game, but he's had his good moments too. A little run support could go a long way in boosting everybody's confidence in Vancouver — both internally and externally.
30) New York Rangers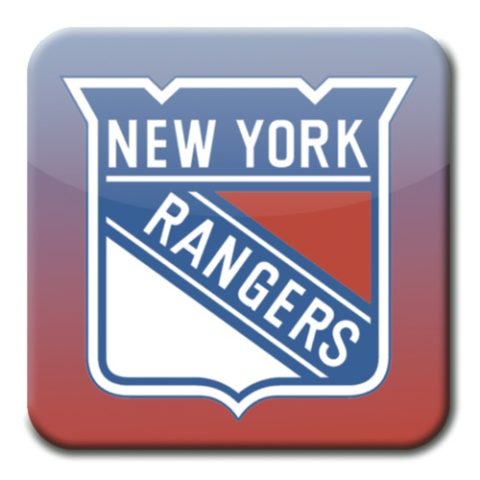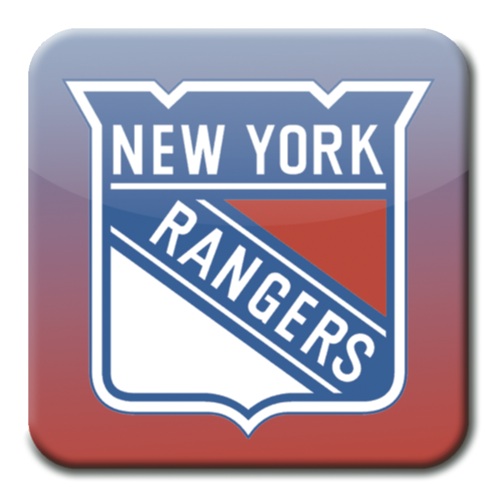 LAST RANKED: 18 (-12)
OVERALL RECORD: 1-5-0-0
WEEKLY SCHEDULE: Home to Pittsburgh on Tuesday, home to New York Islanders on Thursday, home to Nashville on Saturday
ANALYSIS: Off to a rough start and not getting any easier, facing both of last season's finalists this week in the Penguins and Predators, plus the rival Islanders. If things keep going from bad to worse for the Rangers, Lindy Ruff could be taking over for Alain Vigneault sooner than later — potentially as early as the 10- or 15-game mark. Jeff Gorton doesn't get a free pass either, since he traded away Derek Stepan without properly replacing him and thus leaving the Rangers without much depth down the middle. Winning would quiet all that noise, but that will be easier said than done considering this week's opposition.
31) Arizona Coyotes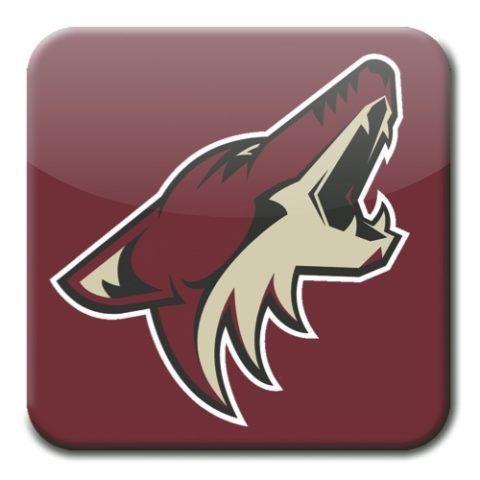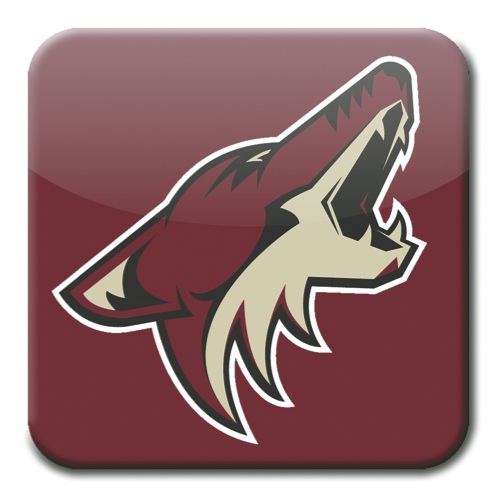 LAST RANKED: 26 (-5)
OVERALL RECORD: 0-4-1-0
WEEKLY SCHEDULE: At Dallas on Tuesday, home to Dallas on Thursday, home to Chicago on Saturday
ANALYSIS: Poor Rick Tocchet, he took over a team with no goaltending. The Coyotes are young and fun to watch, but if they can't get a save, they won't stand any chance this season. Arizona is going to need a lot of saves with that much youth in the lineup — mostly up front, but still prone to mistakes and learning the ropes in regards to defensive responsibility. Blame John Chayka, who has built the Coyotes for the future, not the present. On the bright side, Clayton Keller is already looking like a Calder candidate, but Arizona is bringing up the rear here for now.
---
Updated Power Rankings
1) Tampa Bay Lightning
2) Chicago Blackhawks
3) Pittsburgh Penguins
4) Washington Capitals
5) Toronto Maple Leafs
6) Los Angeles Kings
7) Columbus Blue Jackets
8) Ottawa Senators
9) Calgary Flames
10) Edmonton Oilers
11) Dallas Stars
12) Winnipeg Jets
13) New Jersey Devils
14) Colorado Avalanche
15) St. Louis Blues
16) Philadelphia Flyers
17) Nashville Predators
18) Detroit Red Wings
19) Montreal Canadiens
20) Anaheim Ducks
21) San Jose Sharks
22) Vegas Golden Knights
23) Minnesota Wild
24) Florida Panthers
25) Boston Bruins
26) Carolina Hurricanes
27) New York Islanders
28) Buffalo Sabres
29) Vancouver Canucks
30) New York Rangers
31) Arizona Coyotes
---
Initial Power Rankings
1) Edmonton Oilers
2) Pittsburgh Penguins
3) Dallas Stars
4) Tampa Bay Lightning
5) Washington Capitals
6) Chicago Blackhawks
7) Columbus Blue Jackets
8) Toronto Maple Leafs
9) Winnipeg Jets
10) Anaheim Ducks
11) Minnesota Wild
12) Nashville Predators
13) Montreal Canadiens
14) Calgary Flames
15) Buffalo Sabres
16) Philadelphia Flyers
17) New York Islanders
18) New York Rangers
19) San Jose Sharks
20) Boston Bruins
21) Carolina Hurricanes
22) Vancouver Canucks
23) Los Angeles Kings
24) St. Louis Blues
25) Florida Panthers
26) Arizona Coyotes
27) New Jersey Devils
28) Ottawa Senators
29) Colorado Avalanche
30) Detroit Red Wings
31) Vegas Golden Knights