Rumblings exist that there are NHL teams who have players they either want to lose in NHL Expansion or are prepared to pay to keep. Those teams are making plans and lining up the dominos in an effort to do what's necessary to have the 2017 NHL Expansion Draft proceedings go in their favor. Will it work? At least three teams are rumored to be looking to reach out to the Vegas Golden Knights with an offer and there could be more.
Ottawa Senators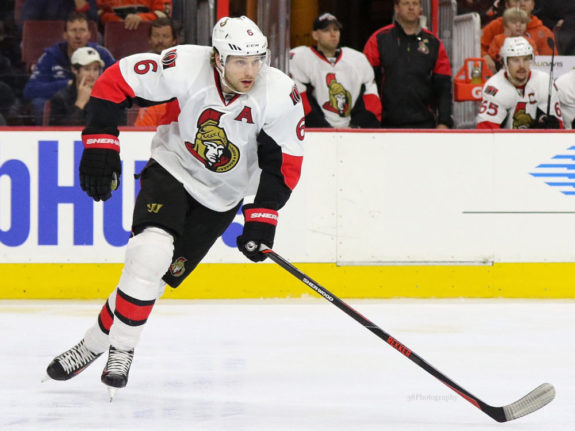 The role forward Bobby Ryan plays at the 2017 NHL Expansion Draft has been discussed at length by many who believe the Senators are going to try and promote him as a viable option for the Golden Knights. With his rebound performance in the playoffs, he's overshadowed his abysmal play in the regular season and he might be attractive to an expansion team who could use scoring if Ryan can be more consistent. The issue is his $7.25 million cap hit for five more years.
The Senators want to get Jean-Gabriel Pageau on a long-term contract extension and make room on their blueline for promising defenseman Thomas Chabot. Keeping Ryan slows those plans considerably. As a result, the Senators are prepared to offer a sweetener in the hopes that Vegas will overlook the price tag. That could include a talented young player and picking up some of Ryan's annual cap hit.
Carolina Hurricanes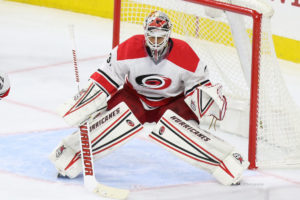 With the signing of Scott Darling, the Hurricanes have a logjam at the goaltender position. General manager Ron Francis wants to try and hang onto a forward like Lee Stempniak so he's prepared to offer something so that Vegas might take Eddie Lack or Cam Ward. The Hurricanes can't afford to lose scoring and the idea would be to use prospects or early draft picks as a sweetener for Vegas to leave Carolina's offense alone.
Of the three netminders in the Hurricanes organization, Lack seems to be the most pain-free of the losses with Ward having a modified no-trade clause and more NHL experience.
Anaheim Ducks
The Ducks are going to lose either a great young defenseman or a good young forward if they don't do something. The trouble is, they don't have a draft selection in the 2017 draft until picks #59 and #60. Even worse, if they move one or both of those selections, they don't have another selection until pick #122. Could the Ducks go as far as moving a 2018 first-round selection? The team has fewer sweeteners available than some of these other teams and as such a trade this summer is probably in the works.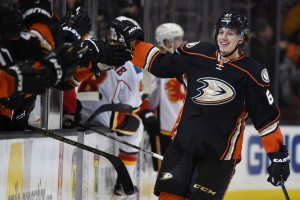 The Ducks are not often a team to sit back and let things happen to them. On the ice and off, they are aggressors in making moves and planning ahead. There probably isn't a scenario in which the Ducks don't lose something, but can they minimize their losses? Can the Ducks avoid having to trade Cam Fowler?
Ducks GM Bob Murray wants to find a way to somehow keep and protect both his Swedish-born forwards. If either Rickard Rakell or Jakob Silfverberg are unprotected, Vegas would have to jump all over them.
The Role of the Sweetener
There are plenty of teams to which this idea of a sweetener might play a role, but one has to remember that Vegas is in the expansion draft to do as well as the team possibly can. The Golden Knights have gone on record suggesting they want to be competitive in their inaugural season. Vegas is not a part of the NHL to do any other team favors.
If Vegas does accept a sweetener, it will be because it makes sense for their team. That said, is the team as willing to make a calculated bet and truly represent a city that's known for taking risks? If there's one team that might, you'd think it would be a team from Las Vegas.