In today's rumor rundown, the Montreal Canadiens are in a tough spot with Max Pacioretty, the Vancouver Canucks drama over Trevor Linden's departure is only getting stranger and the Vegas Golden Knights could head to arbitration with William Karlsson.
Montreal Receiving Lowball Offers for Pacioretty
Brendan Kelly of the Montreal Gazette believes Montreal Canadiens general manager Marc Bergevin is in a tricky spot when it comes to his captain, Max Pacioretty. It is well known around the NHL that Bergevin is looking to trade the 29-year-old left winger and long-time Canadiens sniper so interested teams are offering less value in trade.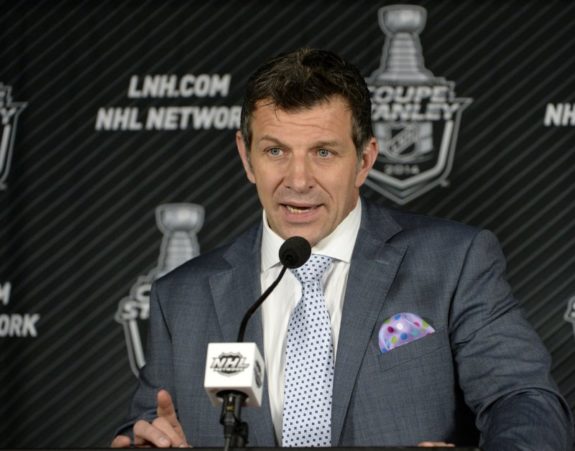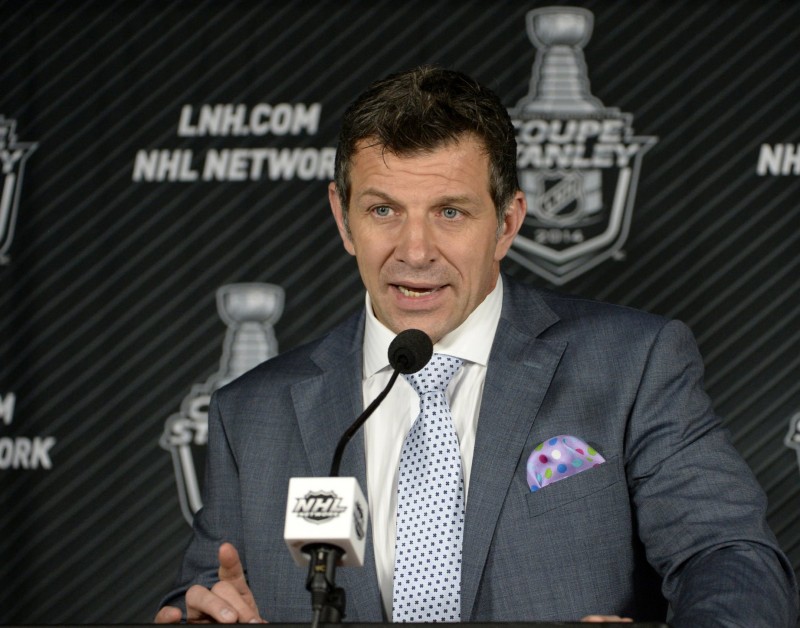 For Montreal, it's one thing to know you're not going to get full value because Pacioretty is one year away from unrestricted free agency. But to know that no team is going to give you anywhere near his value as a one-year rental because they know you're desperate to move him means making a bad trade for the sake of making a trade. Kelly believes Bergevin's peers think he wants to move Pacioretty before the start of the regular season. Because Montreal could be affected by the distraction Pacioretty's status on the roster could cause, these teams are simply waiting for Bergevin to cave on his asking price.
It is possible the market for Pacioretty will improve. It's a similar situation to what happened in Colorado last season with Matt Duchene. The Avs waited and eventually moved him for a better return versus hastily shipping him off in the summer.
Related: NHL Rumors: O'Reilly, Stone, More
Trevor Linden Story Not Disappearing
One week after the shocking departure of Trevor Linden from the Vancouver Canucks, the story isn't quieting down. Speculation from sources close to Linden is that he's angry and emotional about how his exit took place, laying much of the blame on Canucks general manager Jim Benning.
BREAKING: The #Canucks have announced that Trevor Linden is leaving his position as president of hockey operations.

MORE: https://t.co/z1wTJnVEg4 pic.twitter.com/Lx9VMZsA92

— SportsCentre (@SportsCentre) July 25, 2018
Linden left Vancouver immediately after the announcement and has told friends he won't be granting interviews for a long time. Meanwhile, Benning, who was hand-picked by Linden to run the hockey team when both joined the organization in 2014 has denied any wrongdoing. "There's no way I could do that," Benning told Sportsnet. "Trevor was my boss. I had no part of this decision. I've worked in this business for 27 years and if you talk to people from other teams, I'm an honest, straight-forward guy. I work hard."
Benning suggests the two always had a good relationship and that they had the same plan moving forward. Most believe as ownership — namely managing owner Francesco Aquilini started to become unhappy with Linden — they went straight to Benning, circumventing Linden in the process. "I don't know what happened between Trevor and ownership, and it's not my place to ask," Benning said.
What comes next is uncertain in Vancouver. Benning maintains the club is going to rebuild properly while this firing of Linden suggests ownership is growing impatient. Fans may not really know what happened here until Linden speaks and it appears that won't be happening for some time.
Related: NHL Rumors: Parayko, Hayes, Iginla, More
What to Pay William Karlsson?
Chris Johnston of Sportsnet reports that William Karlsson of the Vegas Golden Knights has filed his $6.5 million ask during arbitration and the Golden Knights have filed a salary of $3.5 million. If the term comes somewhere in the middle, Karlsson could be a steal at around $5 million per season.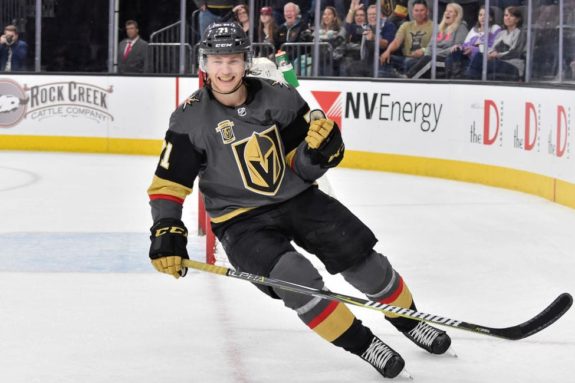 Karlsson scored 43 goals and registered 78 points for the Golden Knights last season and while most expect there to be a drop off in production, anywhere near that total is great value at $5 million per season. The best option for Vegas would be to negotiate a longer-term deal prior to the arbitration hearing or choose a one-year award so the team maintains control of Karlsson as a restricted free agent and can negotiate a long-term deal next summer. Seeing if Karlsson can maintain his incredible numbers will be key to getting a good value out of that contract.
Quick Hits
Dylan Larkin was a guest coach at the Red Wings' youth camp today, where he spoke to reporters including Helene St. James of the Detroit Free Press. Of his contract status with the Detroit Red Wings, he said, "I feel pretty confident that something will get done before training camp. No worries about it." St. James tweets that the two sides are looking at a five or six-year contract, which would buy out at least one unrestricted free agent year.
Troy Brouwer was placed on waivers by the Calgary Flames for the purpose of a buyout. The buyout window came as a result of a settled arbitration hearing with Garnet Hathaway.
Restricted free agent William Nylander continues to negotiate with the Toronto Maple Leafs but is not interestest in a short-term bridge deal. Sportsnet's Luke Fox suggests that Nylander is only thinking long-term deal right now.