In today's NHL rumor rundown, there is news that the Vancouver Canucks might be pitching hard for defenseman Travis Hamonic. There's one small problem, however. The Vegas Golden Knights might actually be looking to trade Jonathan Marchessault over Max Pacioretty and Mikael Granlund is expected to make his free agency decision any minute now. Finally, what happened in Sweden where a team is being investigated for fixing a game?
Canucks in On Travis Hamonic
During a spot on TSN radio in Vancouver, Bob Marjanovich explained he had heard that both the Vancouver Canucks and Calgary Flames were interested in defenseman Travis Hamonic, saying specifically that Canucks were pushing hard.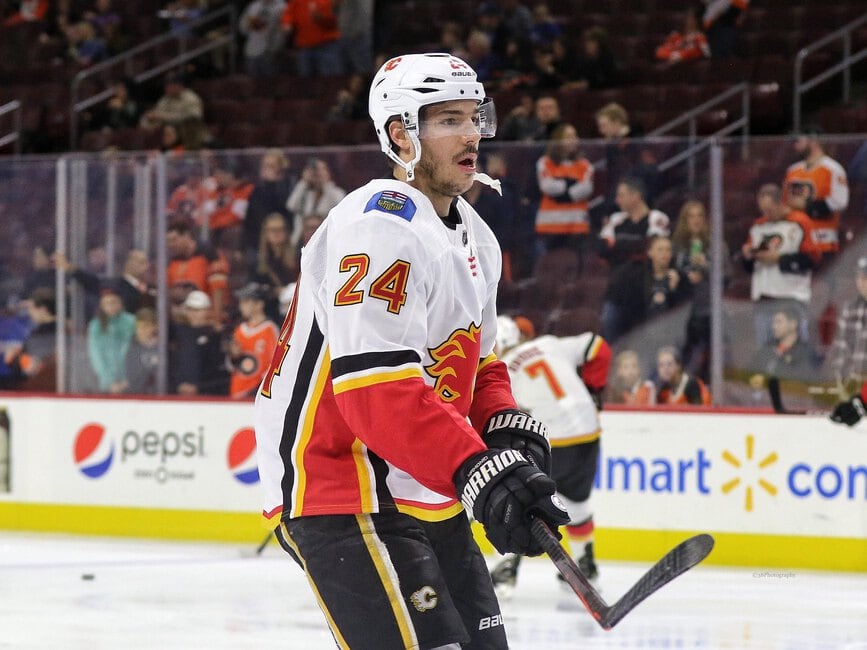 The problem for the Canucks is that they have no money to spend unless Michael Ferland goes on LTIR. He added that if the two sides can work out an agreement, "It's going to be a one-and-done in all sense because you're getting Hamonic at a reduced rate, clearly he doesn't want to get locked into a two or three year deal where he's playing below market value."
He said the one-year deal is good for Vancouver as well because they have big contracts coming up and need just a year to see where the development is at for some of their younger talent.
As for where the Flames fit, it was said they too are interested but it seemed more like Hamonic to Calgary would be a deal that got done if the Vancouver contract didn't pan out.
Related: 2021 Guide To the World Junior Championship
Granlund to Make Decision Right Away
NBC Sports' Adam Gretz reports that one of the top remaining unsigned free agents, forward Mikael Granlund, is expected to make a decision on his playing future in the next few days. Speculation is that Granlund wants to get his family settled and possibly even before the Christmas holiday.
The Columbus Blue Jackets are speculated to be the most likely option for Granlund at this point and if he signs, the belief is that it will be an affordable short-term deal.
Golden Knights More Likely to Move Marchessault?
While rumors of Max Paciroetty's future float around in Vegas, James O'Brien of NBC Sports notes that the Golden Knights might be more prone to the idea of trading Jonathan Marchessault.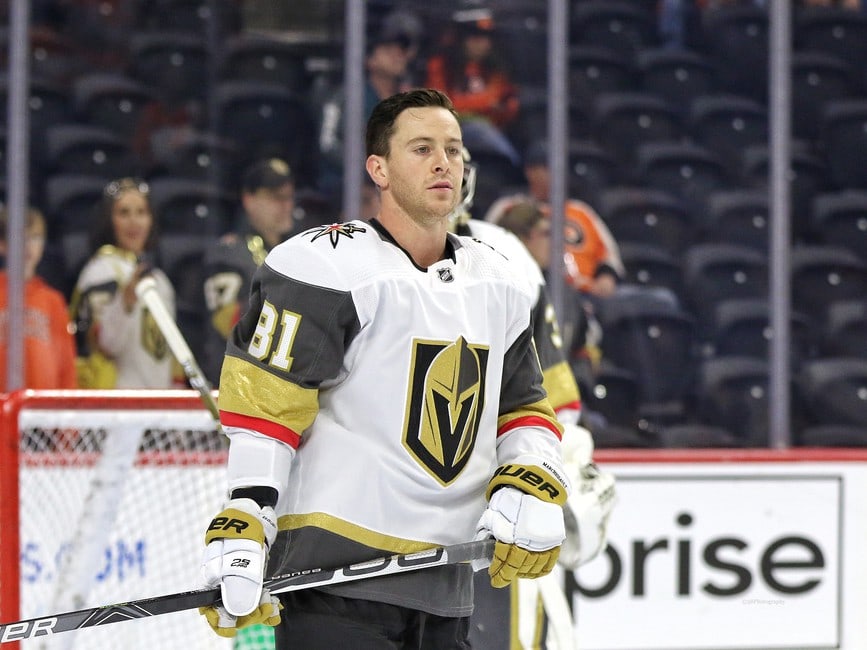 While owner Bill Foley insisted "we are not shopping Patches." the Golden Knights may be shopping Marchessault's $5 million deal for four more seasons (through 2023-24) because he's an easier sell and it would solve the same salary cap issues for Vegas that Pacioretty would. It would also give Vegas a chance to dip their toes back into the free agency market which TSN's Frank Seravalli said the team was interested in doing.
There's also talk from Travis Yost of TSN that the Detroit Red Wings and Ottawa Senators are two clubs that could help the Golden Knights with their salary-cap crunch. Both are rebuilding teams with plenty of salary-cap space that could use more scoring punch. Yost feels Marchessault would be a better fit with either of these two teams.
Cheating Scandal in Sweden?
Sportnset hockey insider Chris Johnston reported on Monday that Swedish Allsvenskan team Björklöven is reportedly being investigated after allegations that the team "fixed" a game in which they lost 8-4 loss to rival team Mora.
The CEO has welcomed an investigation in the hopes of getting to the bottom of how the team could give up a 3-0 lead only to lose 8-4 and why some players actions seemed so suspicious. For example, Nashville Predators prospect Connor Ingram was in net for Björklöven and was sent back to North America immediately following game. Some of the goals were iffy at best and it will be interesting to see if anything comes of that.
Essentially, the pre game the odds was 1.30 for the heavy favourite Bjorkloven. As they were up by 3-1 the live odds was still at a whopping 1.50 for Bjorkloven and there were massive bets placed right before the team started getting trounced by Mora.
---
---
Catch up on all the latest NHL Rumors