The 2021 IIHF World Junior Championship is just 10 days away from kicking off and the official schedule has been released. Also, players on loan in Europe are starting to make their way back to North America for National Hockey League training camp which is a welcomed sight. Finally, a Montreal Canadiens prospect was honored for his big week in the NCAA.
WJC Schedule Released
The 10 teams competing in this year's World Junior Championship are all in the bubble city of Edmonton. Some of the European teams had some issues making the trip across the pond, but everyone has made it. All players, coaches and staff members are currently spending four days in isolation, in their individual hotel rooms.
On Monday, the IIHF released the complete schedule for the tournament with round-robin games beginning on Dec. 25 and the championship game on Jan. 5.
Friday, Dec. 25
Slovakia vs. Switzerland, 2 p.m. ET
Finland vs. Germany, 6 p.m. ET
U.S. vs. Russia, 9:30 p.m. ET
Saturday, Dec. 26
Czech Republic vs. Sweden, 2 p.m. ET
Canada vs. Germany, 6 p.m. ET
Austria vs. U.S., 9:30 p.m. ET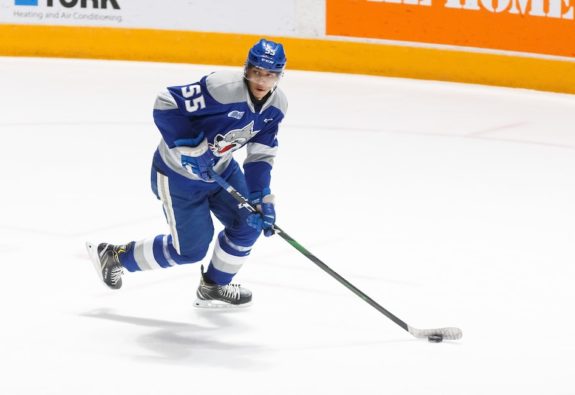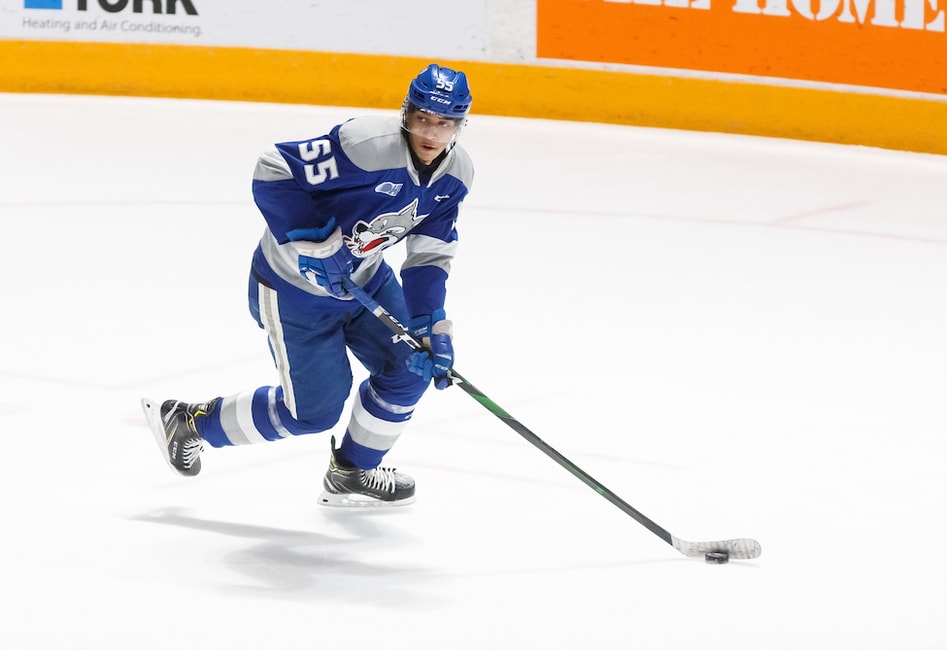 Sunday, Dec. 27
Switzerland vs. Finland, 2 p.m. ET
Canada vs. Slovakia, 6 p.m. ET
Russia vs. Czech Republic, 9:30 p.m. ET
Monday, Dec. 28
Sweden vs. Austria, 6 p.m. ET
Germany vs. Slovakia, 9:30 p.m. ET
Tuesday, Dec. 29
Czech Republic vs. U.S., 2 p.m. ET
Switzerland vs. Canada, 6 p.m. ET
Russia vs. Austria, 9:30 p.m. ET
Wednesday, Dec. 30
Slovakia vs. Finland, 2 p.m. ET
Germany vs. Switzerland, 6 p.m. ET
Sweden vs. Russia, 9:30 p.m. ET
Thursday, Dec. 31
Austria vs. Czech Republic, 2 p.m. ET
Finland vs. Canada, 6 p.m. ET
U.S. vs. Sweden, 9:30 p.m. ET
Saturday, Jan. 2
Quarterfinal 1, 12 p.m. ET
Quarterfinal 2, 3:30 p.m. ET
Quarterfinal 3, 7 p.m. ET
Quarterfinal 4, 10:30 p.m. ET
Monday, Jan. 4
Semifinal 1, 6 p.m. ET
Semifinal 2, 9:30 p.m. ET
Tuesday, Jan. 5
Third-place game, 5:30 p.m. ET
Championship game, 9:30 p.m. ET
Trenin, Zavgorodny Return to North America
Players from around the globe are slowly starting to migrate back to their NHL cities as we are getting closer and closer to the start of training camps, hopefully starting within the next couple of weeks. This includes prospects who were loaned to European clubs to get in some game action while the NHL figured things out.
One of the top Kontinental Hockey League (KHL) teams, SKA St. Petersburg, made some roster moves today. Forwards Yakov Trenin and Dmitry Zavgorodny have been released from their loans in order to participate in their respective training camps. Also, the rights to goaltender Mikhail Berdin has been traded to HC Sochi.
Trenin, a 2015 second-round (55th overall) draft pick of the Nashville Predators, had seven four goals and seven points in 21 KHL games, averaging just over 13 minutes of ice time per game. He broke out for the Milwaukee Admirals in the American Hockey League (AHL) last season, scoring a career-high 20 goals and 35 points in just 32 games. He also played in the first 21 games of his NHL career, scoring two goals and six points for the Predators.
Zavgorodny only appeared in six games for SKA, putting up three assists while averaging 11:10 of ice per night. The 2018 seventh-round (198th overall) draft pick by the Calgary Flames is coming off a very successful career with Rimouski Oceanic in the Quebec Major Junior Hockey League (QMJHL). In 169 games, he scored 83 goals and 178 points, including 29 goals and 67 points in just 40 games last season.
According to the initial announcement of Berdin's loan by the Winnipeg Jets, he was expected to return for the start of training camp. He played very well since coming to North America. He won 38 games while posting a .922 save percentage (SV%) and 2.69 goals-against average (GAA), in his two seasons with the Sioux Falls Stampeded of the United States Hockey League (USHL). After a brief stop in the ECHL, he has a .916 SV% and 2.70 GAA in 65 AHL games with the Manitoba Moose. Many believe he has a legitimate chance to be Connor Hellebuyck's backup in Winnipeg this season.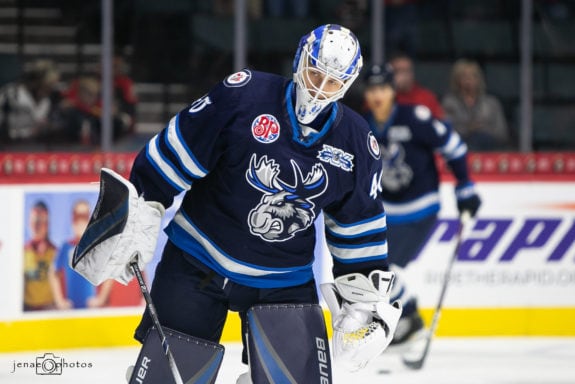 With Berdin no longer on the roster, this opens up more playing time for goaltending phenom Yaroslav Askarov when he returns from the World Junior Championship. The 18-year-old netminder is showing exactly why the Predators used the 11th overall pick of the most recent NHL Entry Draft to select him. In his seven KHL games this season, he is 4-3-0 with a remarkable .962 SV% and 0.96 GAA. Sounds like SKA needs to score him some goals!
Harris Honored After Big Week
Hockey East named defenseman Jordan Harris their Player of the Week for his performance over the past few days. He came up big in Northeastern University's two-game sweep of Merrimack last week. He led the Huskies with two goals and five points from the blue line.
Harris was drafted by the Canadiens in the third round (71st overall) by the Canadiens in the 2018 NHL Entry Draft. He is an assistant captain for Northeastern this season, his third with the team. In 74 NCAA games, he has six goals and 33 points to go along with a plus-24 rating. He was also a member of the United States' World Junior Championship team last season.
---