In today's NHL rumor rundown, there is news on the status of talks between the Boston Bruins and Zdeno Chara. Are the Bruins actually interested more in another defenseman? In Winnipeg, reports are that Jack Roslovic has officially asked for a trade. The Edmonton Oilers have brought in two players for PTOs and one might make the team. In Calgary, how will a different role affect Johnny Gaudreau's production? Finally, there are some quick updates on a few free agents still on the market.
Bruins Update On Chara, Hutton a Priority?
According to The Fourth Period, the Boston Bruins are still waiting to hear what Zdeno Chara wants to do regarding playing during the 2020-21 NHL season. But, as they wait, they are potentially making other plans.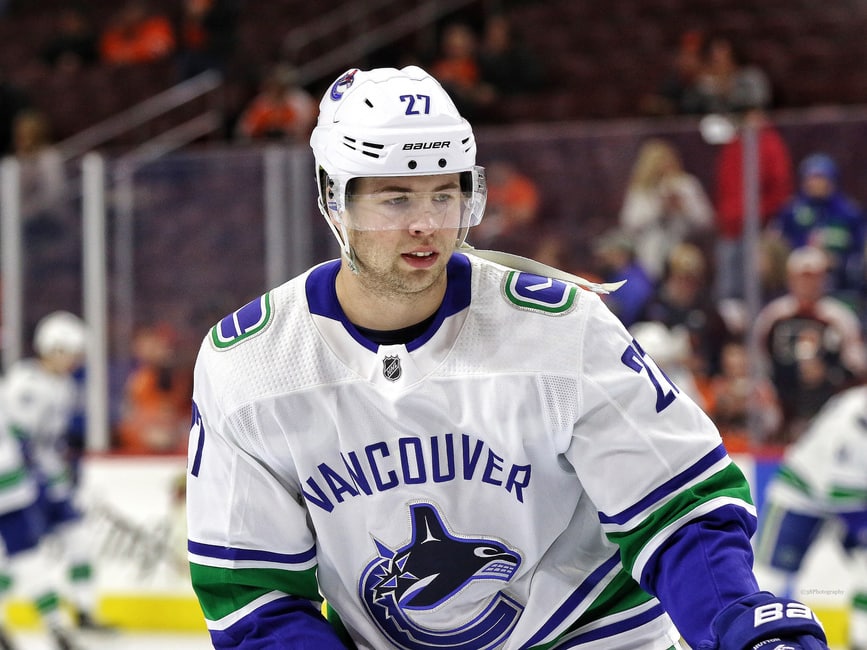 The Bruins might have their eyes on veteran left-shot defenseman Ben Hutton. Joe Haggerty of Boston Hockey Now notes that the team has been linked "with interest" to Hutton and me able to get him at a bargain rate since it seems the other team that might have had interest — the Edmonton Oilers — are no longer in the market.
Haggerty is not the only scribe who has connected the Bruins to Hutton. The Boston Sports Journal agrees with The Fourth Periods report of the two sides being linked and writes:
Hutton, a University of Maine product (2012-15), has still yet to be scooped up by a team after appearing in 65 games with the Kings during the 2019-20 campaign — recording 16 points (four goals, 12 assists) while averaging 18:16 of ice time. The 6-foot-2, 206-pound skater spent the previous four seasons of his NHL career with the Canucks, posting 70 points in 276 games out in Vancouver.
Related: Bruins Who Need to Make Their Mark on the 2020-21 Season
Roslovic Requests Trade From Jets
According to TSN's Pierre LeBrun, winger Jack Roslovic has officially asked the Winnipeg Jets for a trade. The want-to-be center has been reportedly disgruntled with his place inside the Jets organization and the restricted free agent has yet to sign a deal. Apparently, he's grown impatient.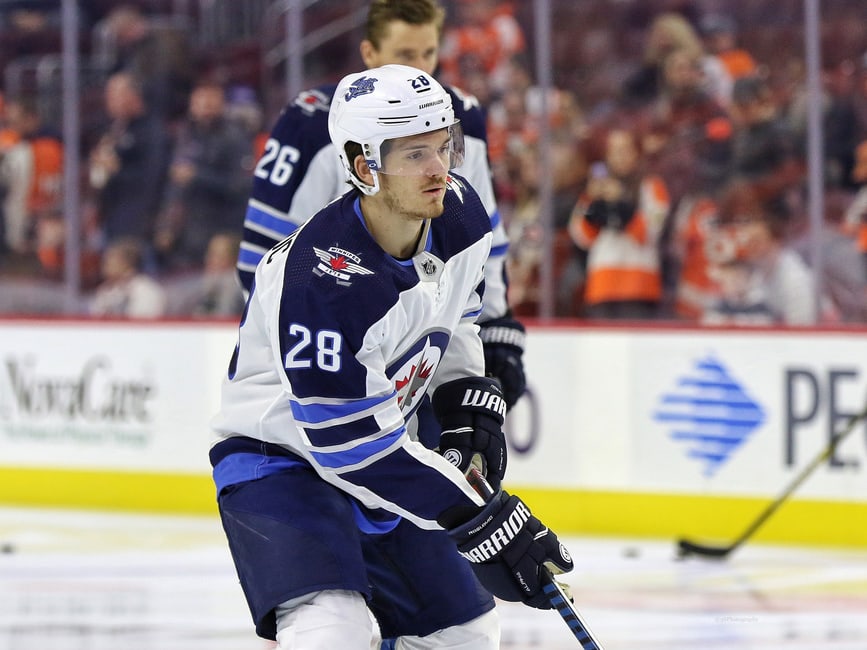 Jets general manager Kevin Cheveldayoff did say to media on Tuesday that a deal wasn't done and didn't think Roslovic was even in Winnipeg which hinted that the two sides weren't close. Now, LeBrun is reporting that Roslovic's agent Claude Lemieux has told the TSN Hockey Insider that his client has requested the Jets move him. LeBrun said simply, "So we'll see where this goes…"
Mike McIntyre of the Winnipeg Free Press reports the reason behind the trade request is an "obvious difference of opinion" when it comes to his role and value. Roslovic believes he should be on one of the Jets' top-two lines , not on a checking-line with Adam Lowry and Andrew Copp.
Hischier to Miss Start of Training Camp
Elliotte Friedman is reporting that New Jersey Devils forward Nico Hischier will miss the start of training camp thanks to a leg injury suffered while training back home in Switzerland.
He didn't require surgery back in early December when the injury happened and they don't believe it's a long-term issue.
Gaudreau to Have Different Role This Season With Flames
Sportsnet's Ryan Leslie and Eric Francis discussed the chances that Calgary Flames forward Johnny Gaudreau could be a point per game player this season in the NHL and Francis didn't believe he would based on the different usage this coming season.
Francis explains:
"I think the real reason why he's going to be just under a point per game pace is because I think they're going to use Johnny Gaudreau differently this year, significantly differently."
He believes that Gaudreau's performance in the playoffs last season has sealed the wingers fate as someone who won't be on the top line and that players like Sam Bennett and Dillon Dube will get more responsibility. "5-on-5, I think Johnny Gaudreau and Sean Monahan are going to play a lot less minutes than they have in the past," Francis said.
Oilers Bring in Stanton and Shore on PTOs
The Edmonton Oilers are the latest NHL team to invite a couple of player to camp for a professional tryout. The organization announced on Tuesday that they have signed both Devin Shore and Ryan Stanton.
While Shore is believed to have a real crack at the lineup, speculation is that Stanton is more likely to play in the AHL (depending on what happens with the league). As such, Stanton has signed an AHL contract with the Bakersfield Condors, for the 2020-21 season, should he not make the Oilers out of camp.
UFA Quick Hits
The Fourth Period is reporting that unrestricted free agent forwards Trevor Lewis and Justin Abdelkader are generating interest from multiple teams, but aren't close to signing new deals yet.
Where defenseman Travis Hamonic signs is still unclear, but the Vancouver Canucks are rumored to have serious interest and they may be close to a deal.
---
---
Catch up on all the latest NHL Rumors