In today's NHL rumor rundown, there is news that the Minnesota Wild have lost a veteran forward for the foreseeable future. Meanwhile, in Edmonton, a newly-acquired defenseman has changed agencies. In New York, the Rangers have elected not to release Alexis Lafreniere to Team Canada and there are questions in St. Louis about what to do with Vladimir Tarasenko. Finally, will Nick Robertson be released to Team USA?
Wild Will Be Without Mats Zuccarello
Michael Russo of The Athletic is reporting that Minnesota Wild veteran forward Mats Zuccarello will not be ready for the start of the season and it is unclear about how much time he'll miss as the 2020-21 season gets underway.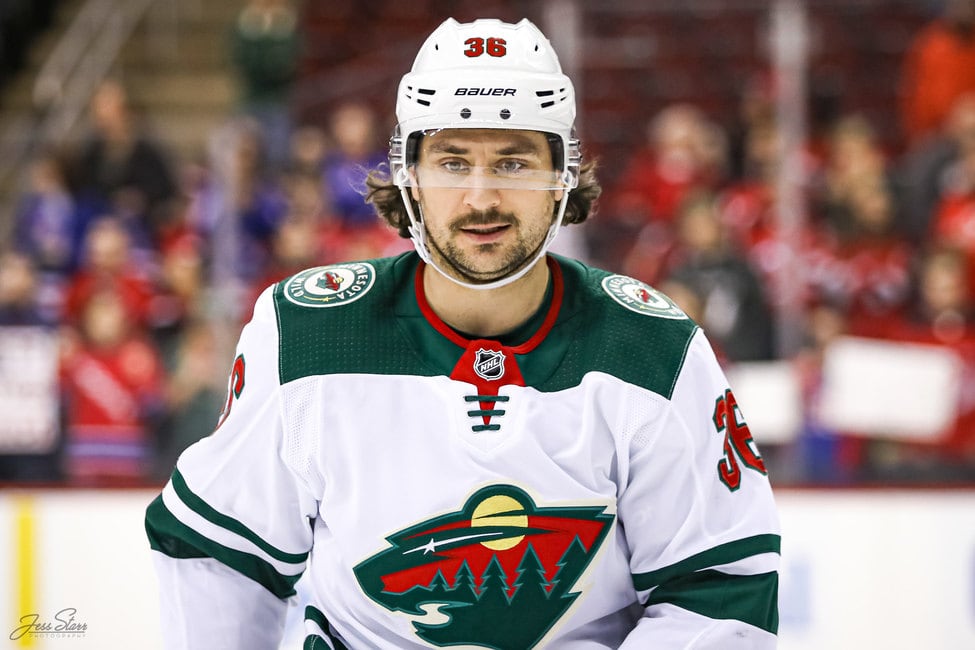 Russo writes:
Right wing Mats Zuccarello won't be ready for the start of the season and may be out a good bit longer after having right arm surgery a few weeks ago. He has flown to MN from Norway to see Wild docs.
He also adds that this is the same arm Zuccarello broke in his debut with the Dallas Stars two seasons ago. What this means for the Wild and how they'll fill the hole left by Zuccarello's absence is uncertain. They could move his $6 million salary to LTIR, but finding a replacement may depend on how long he is actually out of commission.
Blues Unlikely to Trade or Expose Tarasenko
A couple of NHL scribes were asked recently what the St. Louis Blues might do when it comes to the future of Vladimir Tarasenko. Both believed the Blues will stick with their forward.
The Athletic's Jeremy Rutherford was asked if the Blues might try to trade the injury-prone forward considering his three shoulder surgeries might mean he's less effective moving forward. Rutherford didn't think the value in a trade would be there.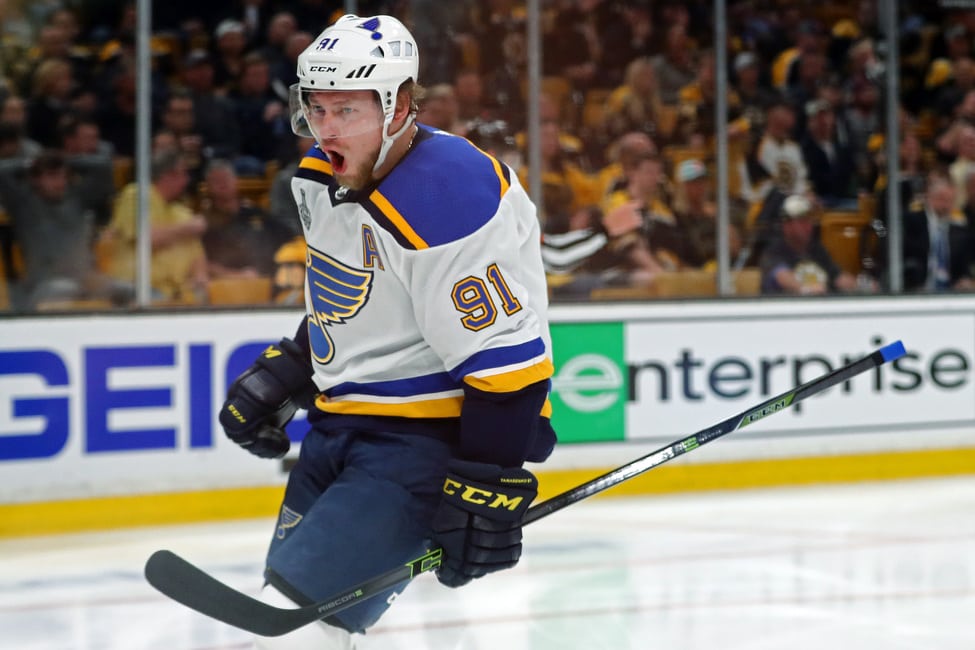 Rutherford writes:
Even if he never reaches superstar status again, there could be a better chance of him returning and helping the Blues than another team offering a player (or players) who can contribute.

source – 'Alex Pietrangelo aftermath, Reverse Retro reaction and more: Blues mailbag' Jeremy Rutherford – The Athletic – 12/04/2020
Jim Thomas of the St. Louis Post Dispatch responded to a fan who asked if the Blues might leave Tarasenko (and David Perron) exposed in the NHL expansion draft. Thomas writes that he didn't believe the Blues would let either player go. He notes:
Perron is playing better than he ever has in terms of production. And you'd hate to make the wrong decision on Vladi and see him end up a 30-goal scorer again — as a Kraken. Remember, at worst you're losing only one player. So if you lose a Sammy Blais, you get to keep an Oskar Sundqvist, Zach Sanford, Ivan Barbashev and all the defensemen.

source – 'Tarasenko a Kraken? Don't bet on it. Highlights from our St. Louis Blues weekly chat' – Jim Thomas – St. Louis Post Dispatch – 12/03/2020
Related: Sports Documentaries to Watch Right Now
Oilers' Barrie Switches Agencies
As per NHL insider John Shannon: Edmonton Oilers defenseman Tyson Barrie has left Newport Sports agency and signed with CAA Hockey and will be represented by Pat Brisson and Bayne Pettinger. It's not clear if this decision is related to his signing a team-friendly deal with the Oilers or if he's thinking ahead and preparing for an interesting offseason next summer.
Barrie chose to take less money in free agency to play in Edmonton ($3.75 million for one year) in the hopes he would up his numbers in a major way quarterbacking the team's lethal power play. The idea is that he's trying to make himself as hot a commodity as possible so that even in a tighter salary cap situation he'll be sought after.
Rangers Elect Not to Send Lafreniere to WJC
Multiple outlets, including Darren Dreger of TSN, picked up the story that the New York Rangers won't be releasing Alexis Lafreniere to Team Canada for the World Junior Championships later this month. Instead, the Rangers have said they'd like the winger to prepare for training camp with the team.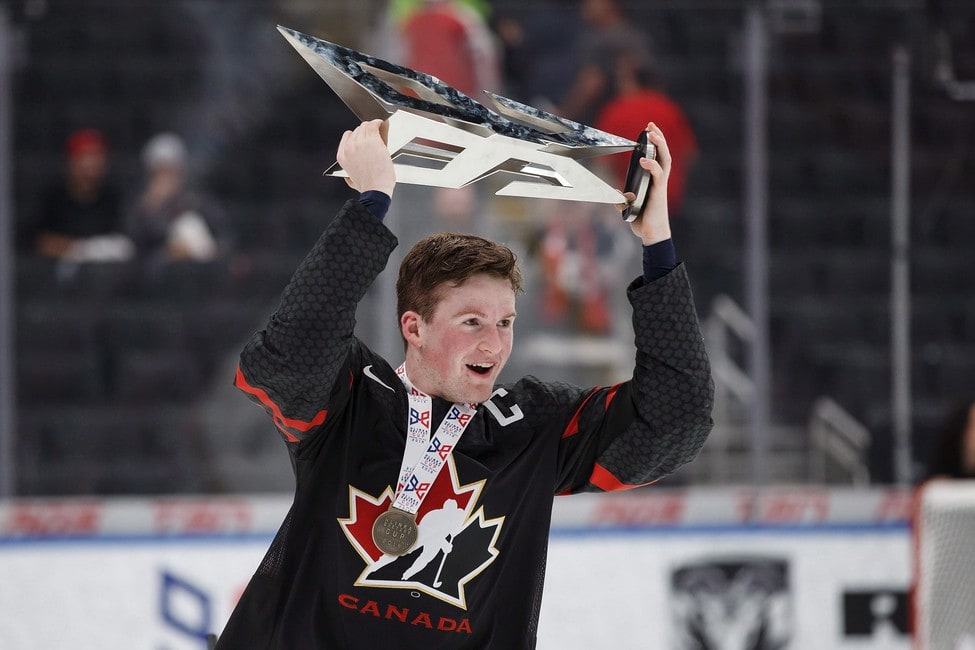 It is assumed the risk of injury is the real cause of concern for the Rangers as they are hoping Lafreniere will be a big part of their offense. An injury could be disastrous.
In New Jersey, the Devils are also not releasing Jack Hughes.
Will Toronto Release Robertson?
In Toronto, the Maple Leafs might release Nick Robertson to Team USA, but it depends on more information about when the NHL season will start. Chris Johnston reports that Robertson is among those named to Team USA's preliminary world junior roster, but his participation will hinge on when (or if?) NHL training camps get going.
Johnston says that he expects Robertson to remain with the Leafs training camp if one kicks up in December.
---
---
Catch up on all the latest NHL Rumors