In today's NHL rumor rundown, what's the latest status on Nick Robertson and the Toronto Maple Leafs potentially loaning him to Team USA for the World Juniors? The Oilers are bringing in prospect Phillip Broberg to join Team Sweden at the WJC, but will he stick around after the tournament to play with Edmonton? In Vegas, are the Golden Knights working on a trade that might help the team shed at least $1 million? Finally, did Jarome Iginla just do an interview on television in Boston and no one recognized him?
More on Maple Leafs Loaning Out Nick Robertson
In a follow up from yesterday's brief mention of the Toronto Maple Leafs potential loan of Nick Robertson to Team USA for the World Junior Championships, there is a bit more to the story worth noting.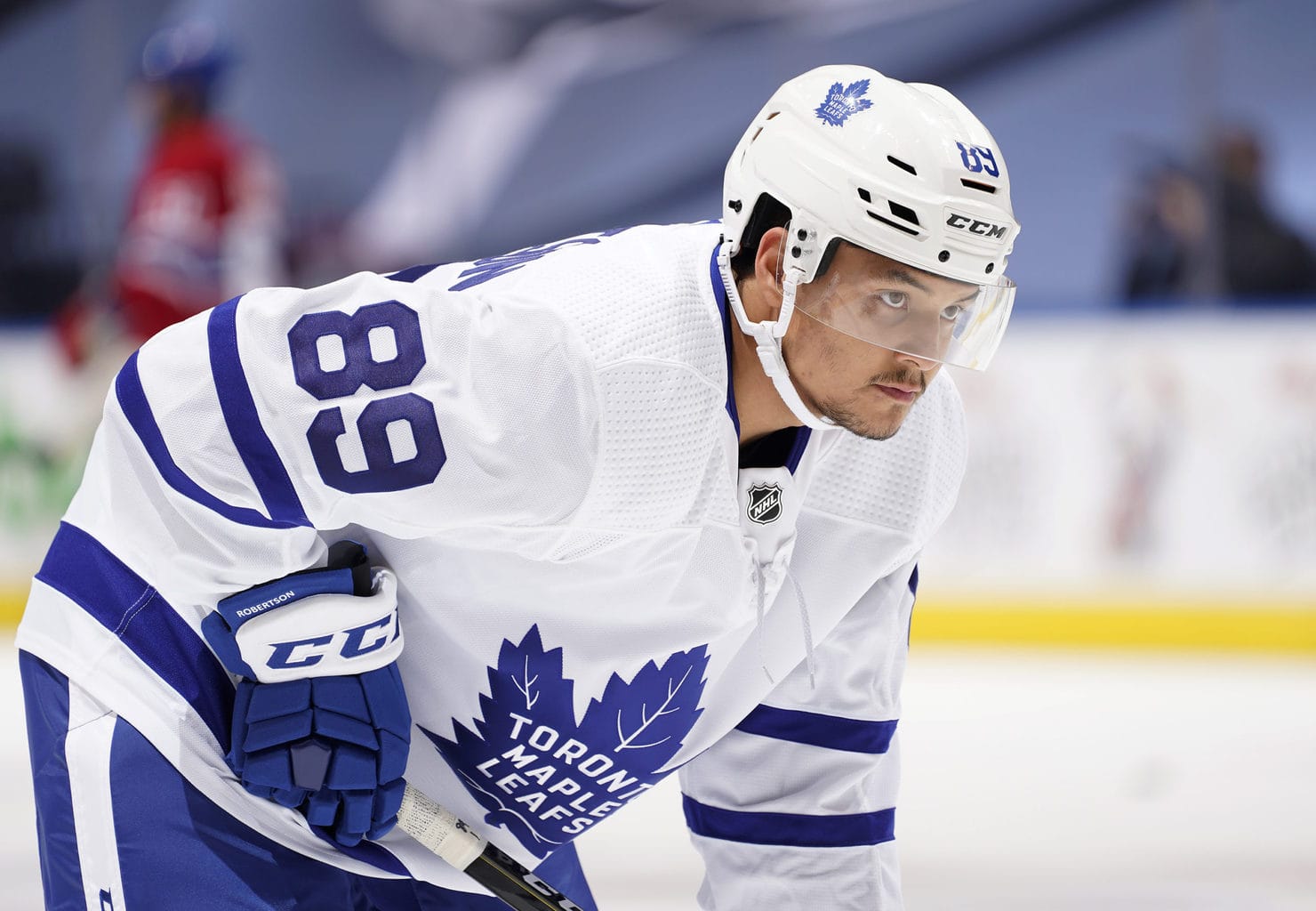 The Maple Leafs have until December 13th to decide whether or not they plan to loan Robertson out because that is the date Team USA plans to finalize its roster, according to Chris Johnston of Sportsnet. The assumption here is that the team needs all players quarantined and ready. That gives the Leafs less than one week to make up their minds.
As it stands right now, both Johnston of Sportsnet and Darren Dreger of TSN are reporting that the Maple Leafs want Robertson for their own NHL camp and will only release him if the WJC proves not to interfere. As players from other camps beging to make their way into their respective cities, Robertson's chances of joining Team USA seem to get smaller by the day.
Johnston writes, "I'd expect him to remain with the Leafs if there's a camp in December" while Dreger notes, "If the NHL is back up Nick Robertson stays in Toronto…if not, he goes to Edmonton mid-December."
Related: Maple Leafs News & Rumors: 500-Goal Scorers & a New Great Defense?
Oilers Broberg Likely to Go Back to Sweden
Kurt Leavins of the Edmonton Journal points out that Oilers defensive prospect Philip Broberg coming in from Sweden to join his country's team at the 2020 World Juniors in Edmonton. But, Leavins doesn't think the defenseman will be sticking around.
He writes:
Once it's done, I fully expect he goes back to Sweden and finishes that season. There is no saying he could not then return to the AHL for the Bakersfield playoffs (assuming the AHL plays again this year at all). But if the AHL does resume, I expect it to be in an almost exclusive development role with a heavy diet of regular season games and a (very) brief and limited playoff round.

source – 'A transformative post COVID-19 NHL could bring the Edmonton Oilers a franchise-changing opportunity: 9 Things' – Kurt Leavins – The Edmonton Journal – 12/06/2020
There was talk the Oilers wanted Broberg at their NHL camp and/or that he might be a part of their taxi squad this coming season. If Leavins is correct, it sounds like the Oilers want Broberg playing a lot more minutes and are happy with his development overseas.
Are the Golden Knights Working Another Trade?
Tom Callahan of Vegas Hockey Now is examining the next steps for the Vegas Golden Knights who essentially need to rid themselves of a $1 million overage on their salary cap before the start of the season.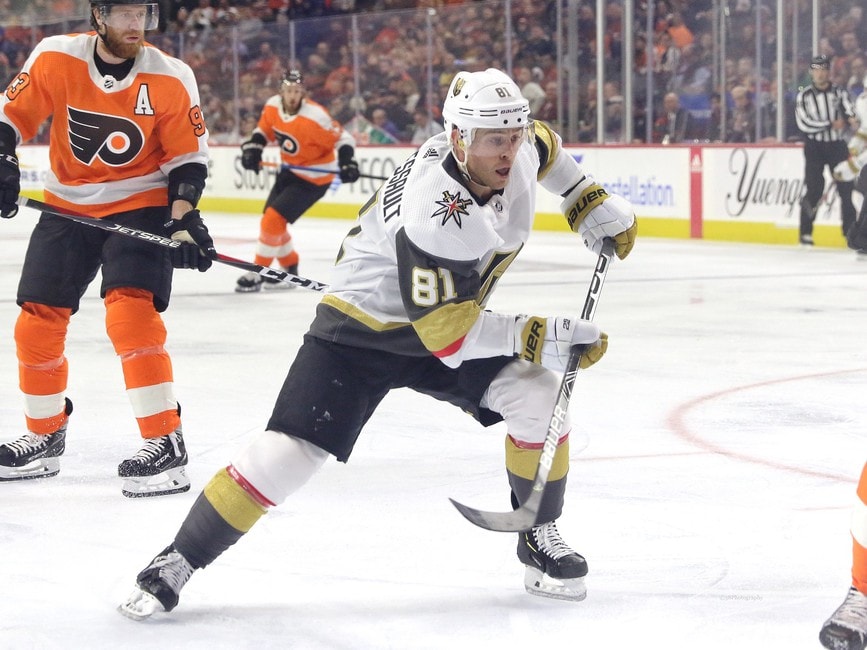 After landing Alex Pietrangelo in free agency, with GM Kelly McCrimmon saying the team plans to hang onto goaltender Marc-Andre Fleury and with just 21 players under contract, another move must be coming.
Callahan doesn't necessarily believe that Lehner on LITR after his offseason surgery helps the team in the way it would need to long-term so a trade is more likely. He names possible options like Jonathan Marchessault, Ryan Reaves, Tomas Nosek, Alec Martinez and Nick Holden. All are players, who if dumped for a smaller contract or future considerations would give Vegas the room they need.
Related: 10 Best 7th Round Picks Since 2005
Local News Station Doesn't Recognize Jarome Iginla
In a somewhat funny story, a local TV news station out of Boston was interviewing residents about the snowstorm hitting the area and interviewed Jarome Iginla. The kicker was, it appears they had no idea who he was.
The segment featured members of the community they picked off the street and there was no mention of his name or graphic noting he was a former NHL star. In their defense, Iginla wasn't a member of the Bruins for very long, playing only 78 games for the team back in 2013-14.
NHL Looking At Ways to Produce Additional Revenue
As the financial situation worsens for players, owners and the league, the NHL is looking for ways to find new revenue streams. One thing that might be considered is the idea of placing ads on sweaters.
This is something the European leagues have been doing for some time and it might not be a permanent solution if the NHL does actually lean this way. Other options might be getting more into the online gambling or fantasy industry and other sponsorship deals the NHL has been hesitant to latch onto in the past.
---
---
Catch up on all the latest NHL Rumors