Last week brought news that the Toronto Maple Leafs young prospect Nick Robertson had been named to Team USA's preliminary world junior roster. As reported by hockey insiders Chris Johnston and Darren Dreger, the Maple Leafs' organization's response was that Robertson's participation would depend upon the status of an NHL training-camp start-up time being announced.
Related: Maple Leafs Nick Robertson: The Cost of Chasing His Dream
Sure, the World Junior Tournament (WJT) is great, but it isn't the NHL. Nor is Team USA the home team for most Maple Leafs fans. With this in mind, in this post I want to address what I see as the bigger question Maple Leafs fans care about: "What does the Maple Leafs response mean for Robertson's 2020-21 season?"
Specifically, Johnston's tweet noted that he expected Robertson to stay with the Maple Leafs if their training camp starts in December. Another hockey insider TSN's Darren Dreger confirmed Johnston's report, "If the NHL is back up Nick Robertson stays in Toronto…if not, he goes to Edmonton mid-December."
Last Week's NHL and NHLPA Talks Changed 2020-21 Season's Plans
Later last week, there was news that the NHL and the NHLPA had come together to basically agree that their first projections of a Jan. 1 start-up date and desire to play a full 82-game schedule were too aggressive. Now, that start-up date has been pushed back to mid-January and the conversation has shifted to a shortened 52-game or a 56-game NHL regular-season schedule.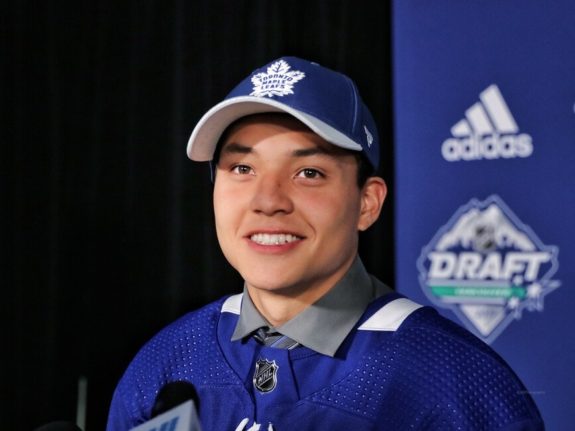 That decision might seem to tip the scales toward Robertson headed to Team USA's training camp later this week. Furthermore, the news that Team USA would finalize its World Junior Tournament roster on Dec. 13 – next Sunday – also seems to offer the Maple Leafs less than a week to decide Robertson's short-term fate.
Putting the Puzzle Pieces Together: What about Robertson?
What does this tell us about Robertson's status within the Maple Leafs' organization? Although there are many great reasons for young players to attend the World Junior Tournament (WJT), there are also at least two good reasons for players not to attend.
Related: 'Mr. Hockey' Gordie Howe
First, players don't attend because they're injured or there's some fear of risking an injury. Second, the NHL team that player is with wants that player to practice with his NHL team at his own NHL training camp. Specifically, if that prospect is seen to be a part of the team's NHL planned roster moving forward into that next season, that team doesn't want to risk an injury nor does it want the prospect to lose valuable time orienting to the team's plans and play – organizations, systems, line partnerships, etc. – that are part and parcel of that training camp experience.
What I believe we can infer from the Maple Leafs' silence on the fate of Robertson's joining Team USA is that he's a member of that second club. That is, the Maple Leafs believe he'll a part of their lineup during the upcoming 2020-21 regular season. Given their hesitation to announce where Robertson will be opening his stocking on Christmas Day likely means he'll be on the Maple Leafs roster his coming season.
Might Robertson Still Become Part of Team USA? Does He Want to Be?
That doesn't mean Robertson can't become a Team USA WJT roster player; however, it means that event would only take place if it doesn't interfere (or in this case overlap) with the Maple Leafs' 2020-21 NHL plans.
Related: Riveters Acquire Babstock From Toronto
Obviously, I'm just looking at the situation logically and reading between the lines. So, there's no guarantee that I'm correct in believing Robertson will be on the team's roster. However, that's how it seems to make sense to me.
How might Robertson view that situation? My guess is that Robertson is ambivalent about whether he plays with Team USA or not. My first guess watching his actions is that he really wants to play hockey. He a hockey geek – a kid who eats, breathes, and thinks hockey. He's totally "IN." I just happen to think he's more "IN" with the Maple Leafs than he is with Team USA.
Most importantly, Robertson wants to be a key member of the Maple Leafs' roster this season. The young forward made a very difficult decision to stay in Toronto instead of returning home to the USA to spend time with his parents during the pandemic. His plan, which he's actively fulfilling, was to do everything he could to make the team's roster and to remain with the Maple Leafs club. Nothing we've seen suggests he isn't absolutely focused on that goal.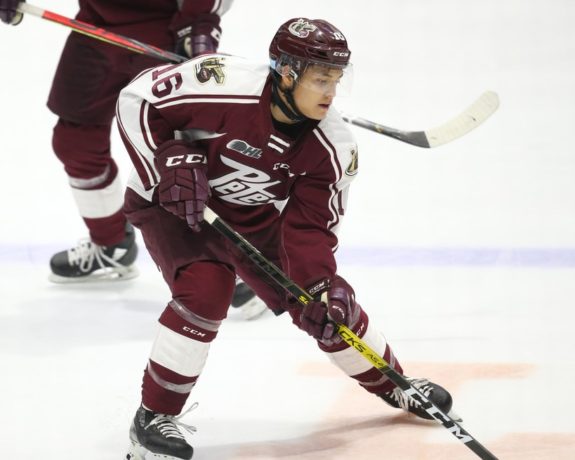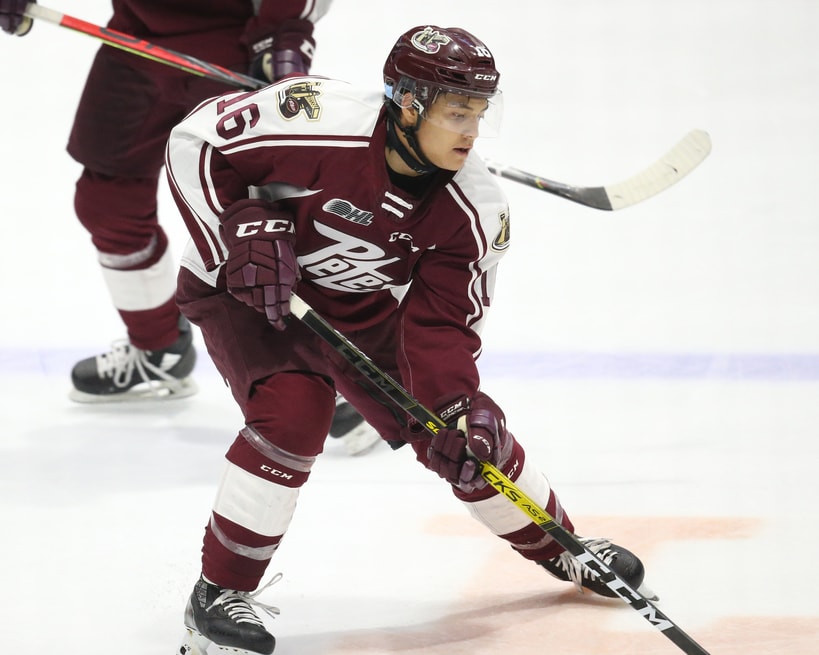 Robertson would probably like to play in the World Junior Tournament; however, his first goal is to play with the Maple Leafs. Should the NHL push back the season again as it did last week after conversations between the NHL and the NHLPA, the odds are better that Robertson would join Team USA. Still, the New York Rangers aren't sending Alexis Lafreniere and the New Jersey Devils will be keeping Jack Hughes with his own NHL team.
What Will the Maple Leafs' Decide About Robertson and the World Juniors?
If the Maple Leafs believe an NHL season start date will happen during mid-January, that leaves the organization on the fence. There would probably be time for Robertson to both play in the WJT for Team USA and be there for the beginning of the team's training camp.
I'm unsure how the Maple Leafs organization would decide if the timing worked – tough as the timing might be – for Robertson to both play in the WJT and to start training camp. It's likely Maple Leafs fans will know by this Saturday how that decision has been made. As I noted, the team has to pull the rabbit from the hat by Dec. 13 when Team USA wants its team in Edmonton.
Related: Maple Leafs News & Rumors: Amirov, Robertson & World Juniors
Regardless of what decision is made about Robertson's Team USA experience, I don't think it changes the organization's decision about Robertson's 2020-21 team home. When I consider reasons for the organization's hesitation to loan Robertson to Team USA for the World Juniors, I believe it can only mean he's made the Maple Leafs 2020-21 roster.
---
---