In today's rumor rundown, the Columbus Blue Jackets have a bit of business to attend to, the Red Wings are trying to negotiate with Dylan Larkin who appears to be willing to work with the franchise and Nashville's policy to not give out no-trade and no-move clauses could hurt them.
Nashville's No-Move Policy Causing Issues?
Adam Vingan of The Tennessean is suggesting the Predators stance to not give out no-move and no-trade clauses could come back to bite them. Obviously, keeping the team in control of who they can and cannot trade is important and it's why only Pekka Rinne has a no-movement/no-trade clause worked into his deal, but could this policy be slowing down certain players willingness to just re-sign for less money? Vingan wonders if Ryan Ellis is having second thoughts and Elliotte Friedman seemed to agree.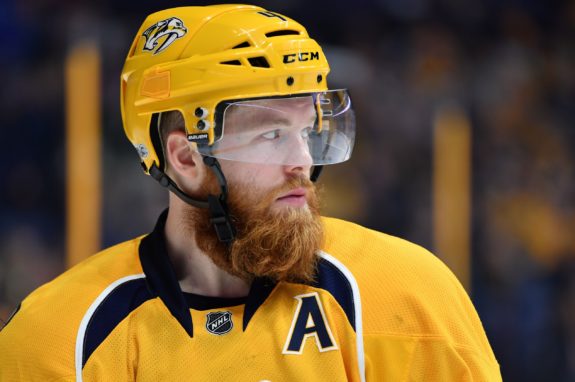 From Elliotte's 31 Thoughts podcast:
"I think he's going to be willing, like some Nashville guys have done, to take a little bit less, no state tax. But this is what another player who used to play in Nashville told me. He said that if you're going to do that, you want a no-move clause so that Nashville can't trade you to somewhere else where you don't get the state tax benefit. And Nashville doesn't do that."
Nashville does have a history of trading high-end defensemen and it makes sense that Ellis might be concerned about signing a team-friendly deal only to be moved to a location where his tax burden goes up and he didn't get what he was worth in the first place.
There is plenty of trade interest for Ellis and teams willing to pay him handsomely if acquired.
Related: NHL Rumors: Karlsson, Karlsson, Nylander, More
Dylan Larkin Willing to Take Hometown Discount
Craig Custance of The Athletic writes the Detroit Red Wings are hopeful they can get Dylan Larkin signed to a long-term deal at a reasonable rate. Larkin is also said to be willing to work with the Red Wings to find a comfortable middle ground where he's rewarded for his production but isn't handcuffing the team moving forward. Custance writes:
"It's got to make sense for the team as well as myself," Larkin said. "I don't want to be a burden on the cap or for the team. I really want to do something that — obviously it's my future, when I want to have a family later in life, it's something that can be pretty significant — but I also want to win and I want to be on a team that can have good players and can be competitive."

source, "Dylan Larkin's contract is next on the Red Wings' checklist but it's a bit complicated"- Craig Custance – The Athletic – 07/12/2018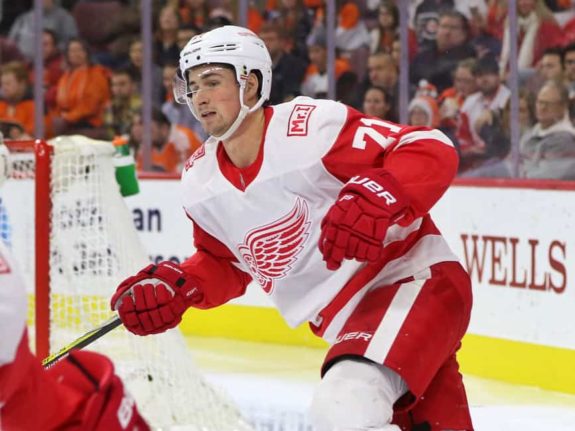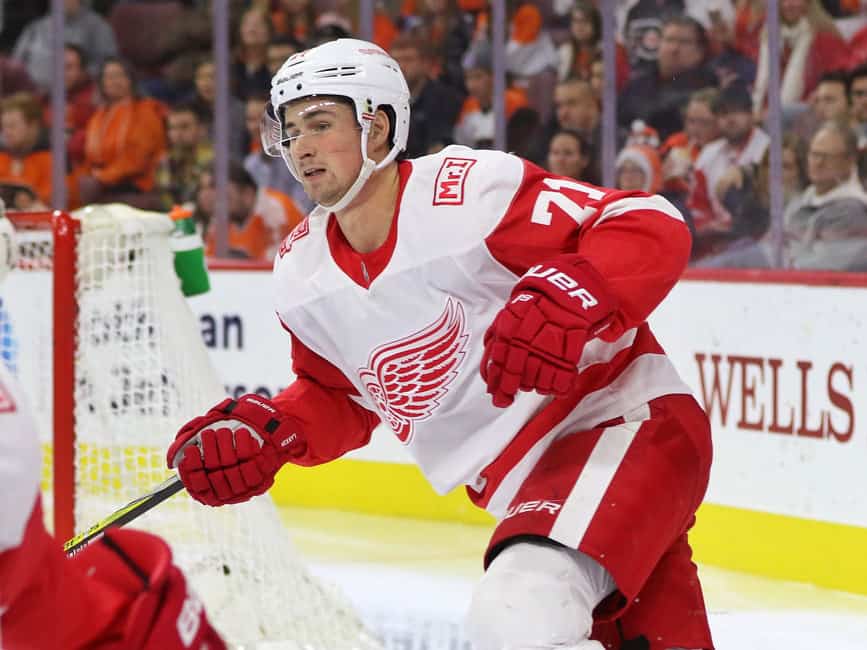 It feels like both sides want to get something done quickly and a long-term deal is expected. But, the Red Wings are pretty jammed up when it comes to the salary cap and need to get themselves sorted before they can offer what Larkin appears to be worth. It appears David Pastrnak's six-year, $6.67 million per season deal and Nikolaj Ehlers seven-year, $6 million per season contract could be the comparables.
Columbus Blue Jackets Busy
The Columbus Blue Jackets, namely general manager Jarmo Kekalainen might be busy over the next couple weeks. NHL.com's Igor Eronko reports that Kekalainen intends to meet with Panarin in France on Monday and talk about his position on a new contract. From that meeting, perhaps the Blue Jackets will have a better understanding of what it means for both their futures.
Columbus doesn't want Panarin to become the circus act John Tavares was this summer. If the Blue Jackets believe they have no choice but to move him, they may want to move him now instead of later when the noise about him being an unrestricted free agent gets louder.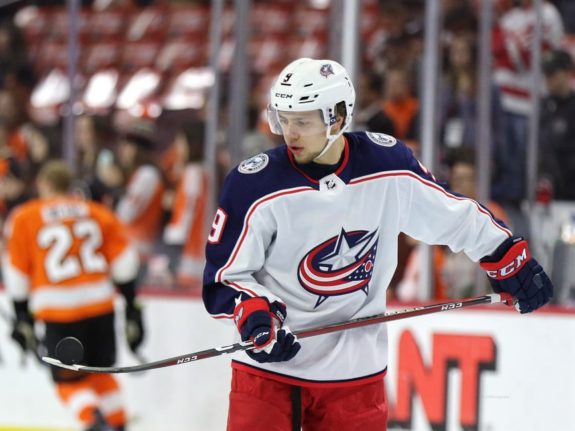 Also out of Columbus, Aaron Portzline tweeted the Blue Jackets weren't interested in talking to defenseman Ryan Murray for anything long-term and as such, the two sides agreed on a one-year deal. Columbus will use this year to evaluate whether or not Murray is a tradeable piece this season.
Related: NHL Rumors: Tavares, Maroon, Duchene, Stone, More
Penguins to Look Internally
Instead of going out and trading for a top-level left-winger, it is being reported the Penguins plant to test center Derick Brassard at left wing during training camp. Brassard has spend his entire NHL career as a center sp it's a bit of a gamble but it might be better than trying to move a number of assets to land someone like Max Pacioretty and then worry if they can get him re-signed. If the move does work, Penguins GM, Jim Rutherford could perhaps trade left wing Carl Hagelin.