In today's rumor rundown, the Leafs and Auston Matthews have started talking contract. So too, the Dallas Stars and Tyler Seguin have begun exploring a new long-term deal. There are updates on the Dean Lombardi rumors to Vancouver and Dominic Moore going back to Toronto might not be looking so good. Finally, is there a team interested in Loui Eriksson? One reporter seems to think so.
Auston Matthews and Leafs Talking Contract
According to multiple sources, including Luke Fox of Sportsnet, Auston Matthews has begun talks with the Toronto Maple Leafs on a new contract. Matthews is heading into the final season of his entry-level contract and became eligible to sign an extension on July 1st, the same time the Leafs were busy adding the $11 million contract of John Tavares to the books. Knowing Matthews will expect to be paid, GM Kyle Dubas and company are planning out a strategy to fit him into the salary cap.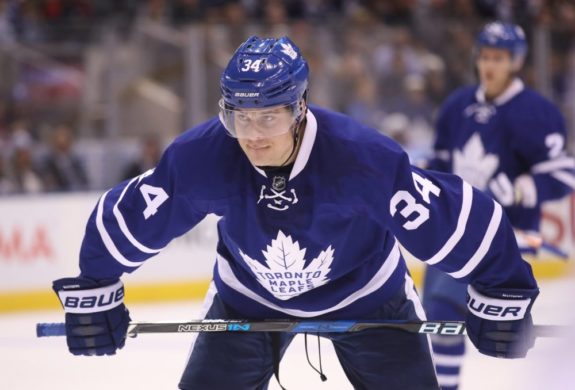 When asked about the status of those negotiations, Matthews said, "Ya, I mean they've obviously started. I think it's not really something that I'm too in tune with. I kind of let my agent, management kind of handle that and focus on my summer, focus on training, getting on the ice and feeling ready for the season."
It sounds like things are in the early preliminary stages and a deal is not expected to be announced soon. Matthews said both sides are preaching patience in the negotiations."…when it gets done, it gets done. I don't think anybody is in too big of a rush."
Related: NHL Rumors: Nylander, Strome, Reinhart, More
Dominic Moore Doesn't Think He'll Be Back In Toronto
TSN is reporting Dominic Moore doesn't expect he'll be back with the Toronto Maple Leafs this season. He's remaining patient and waiting to see how things play out, but he understands what's going on in Toronto may leave him without a new deal.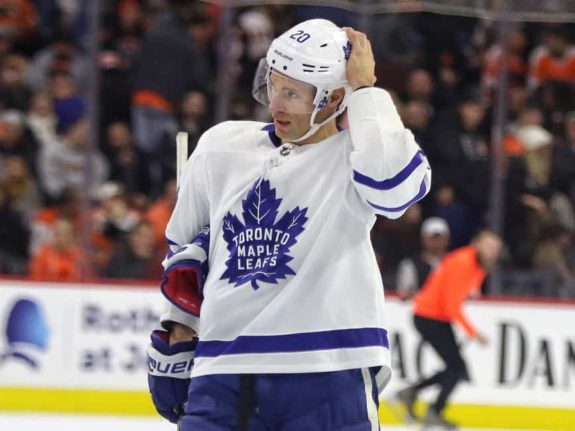 He added that he intends to play in the 2018-19 season, but when asked about the odds of him re-signing:
"I'm not holding out hope on that. I think obviously they will be an exciting team to follow this year for sure. Obviously adding John (Tavares) to the program is an amazing piece to an already impressive puzzle there. I wish the Maple Leafs the best of luck. Obviously, I enjoyed my time being a part of the team and a great bunch of guys, many of whom will be at SmashFest."
Moore has played nearly 900 regular season games in his NHL career and had 12 points last season for the Maple Leafs in 50 games. He was essentially replaced by Tomas Plekanec at the trade deadline last season.
Related: NHL Rumors: Gardiner, Panarin, Eaves, More
Dean Lombardi Not Going to Canucks
On Friday, Elliotte Friedman tried to clear up a report that Dean Lombardi was the leading candidate for the vacant Team President job in Vancouver. With Trevor Linden and the Canucks parting ways, Jim Benning was promoted and Lombardi rumored to replace him.
Recent comments by Benning suggest the Canucks will not fill that position and Lombardi recently signed a three-year deal with the Flyers and is committed to his current organization. Lombardi will not be headed to Vancouver.
Seguin and Dallas Working Hard to Get Something Done
In an attempt to avoid Tyler Seguin becoming next summer's John Tavares, the Dallas Stars are working hard to get a deal done with their top-line center. Things don't look like they are imminent on that front but general manager, Jim Nill is urging Stars' fans not to worry.
Nill spoke with Mark Stepneski of NHL.com and explained:
I hope [the teams can reach a deal by the start of the season]. But I think I have mentioned from Day 1 that I don't want people to panic if he is not signed when the season starts. I think the biggest thing is we need to have a good season — get off to a good start. I hope he is signed by then, but I know if he isn't, we'll get a good year out of him and go from there. But like I said, I am hopeful we can get it done. We'll have to see.
There were already rumors the Stars might look at trading Seguin if a deal couldn't be reached quickly. The question is, how long into the season will the Stars wait before they start to worry? Speculation is he'll want $11MM per season and if the Stars choose not to go there, he would fetch a huge return in a trade.
Canadiens Interested in Loui Eriksson?
Jason Botchford of The Province is reporting the Canucks' are trying to find ways to reignite winger Loui Eriksson. If that doesn't happen, Eriksson's lack of production and $6 million cap hit seem untradeable, but there may be a team interested.  Botchford said the Montreal Canadiens have kicked tires on Eriksson but things haven't progressed to the status of serious.