In today's NHL rumors, there are updates out of Carolina, Columbus, Washington, Florida, and Toronto as each team heads towards free agency, the NHL free agent interview period and the NHL Entry Draft.
Will the Florida Panthers successfully move James Reimer? Can Toronto move Garret Sparks? What's happening with Artemi Panarin and Sergei Bobrovsky's rights?
Panthers to Move James Reimer
James Mirtle is reporting that the Florida Panthers are likely going to trade James Reimer or buy him out. With interest in Sergei Bobrovsky and Robert Luongo already under contract, Reimer becomes a piece that the Panthers don't need and can't afford.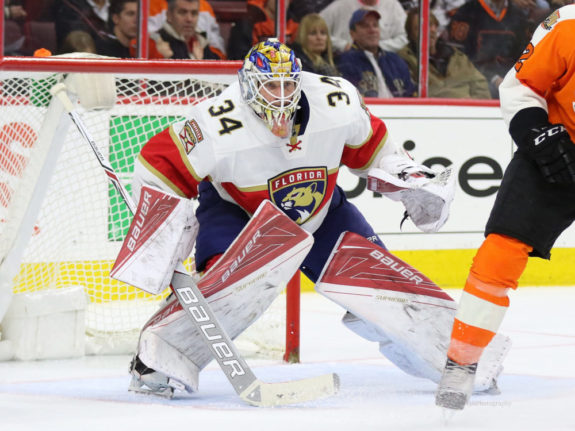 Mirtle wonders if the Calgary Flames could be an option for Reimer. Reimer struggled last season but again, part of why the Panthers want to move him is to go after Sergei Bobrovsky. Florida believes they have a legitimate shot via free agency.
The question becomes whether or not they believe Bobrovsky will choose them over other options.
Related: NHL Rumors: Red Wings, Sharks, Maple Leafs, Oilers, More
Blue Jackets Asking Price for Panarin and Bobrovsky High
It is believed the asking price by the Blue Jackets for Artemi Panarin and Bobrovsky is quite high. Knowing that both are likely leaving the organization, the team still wants to have control and is working on a sign-and-trade-type deal for either or both.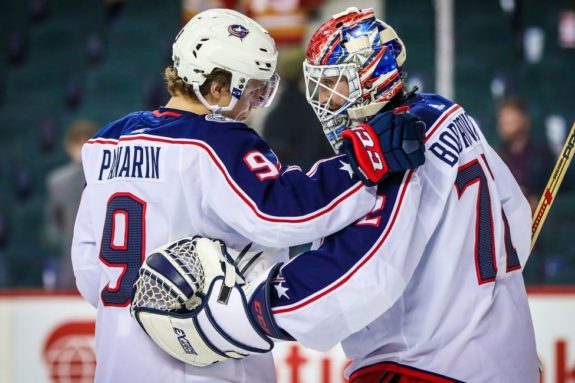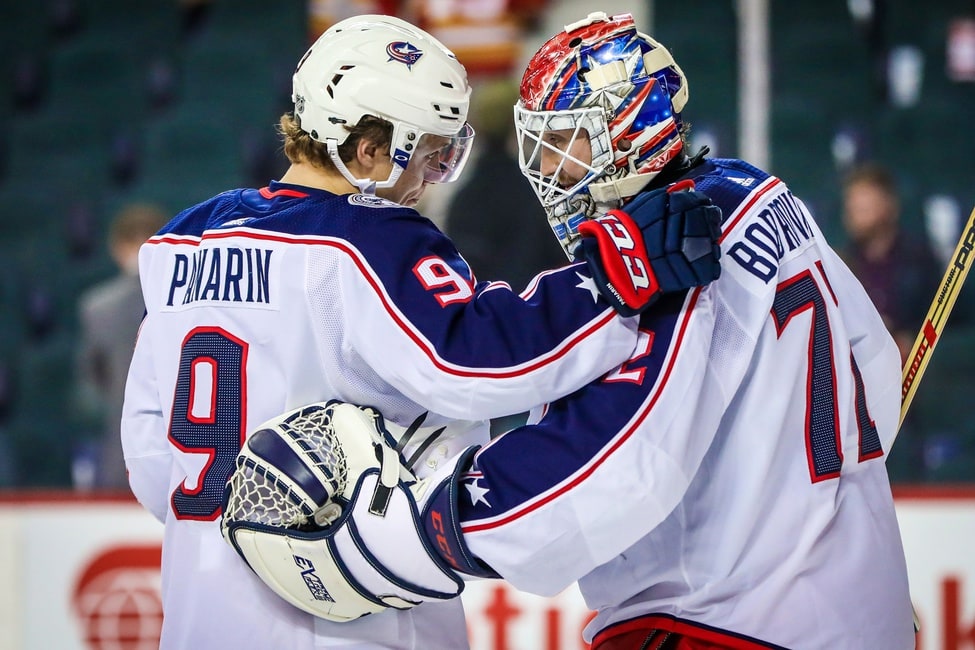 TSN's Pierre LeBrun reports that the Blue Jackets have declined to give either Panarin and Bobrovksy permission to talk to other teams about a sign-and-trade possibility and that is making things a little trickier. LeBrun speculates the team is asking for a second-round pick. 
So far, no one has stepped forward but the expectation is that the Blue Jackets want to maintain as much control as possible during this period and aren't interested in just giving away either player for low-end draft picks.
The Blue Jackets are still hoping Matt Duchene will consider re-signing with the organization.
Maple Leafs Shopping Garret Sparks
Pierre LeBrun has cited that multiple sources have said that the Toronto Maple Leafs have been quietly shopping goaltender Garret Sparks. He has a year left at $750,000.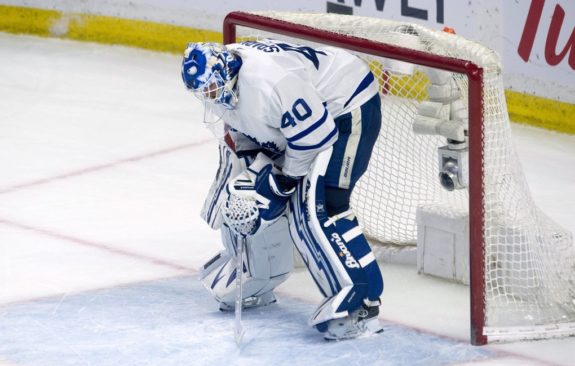 That the Maple Leafs want to move Sparks is a bit surprising considering they need financially friendly contracts. This might speak to the idea that the organization sees something in their goaltender pipeline which includes
Kasimir Kaskisuo, Ian Scott and Joseph Woll. None of them are likely ready at this point so Toronto might have another backup option in mind.
Related: NHL Rumors: Bruins, Hurricanes, Oilers, More
Sabres and Rangers Discussing Jimmy Vesey Trade
According to Elliotte Friedman's most recent report in his latest 31 Thoughts column, the New York Rangers and Buffalo Sabres have held discussions regarding a trade involving winger Jimmy Vesey.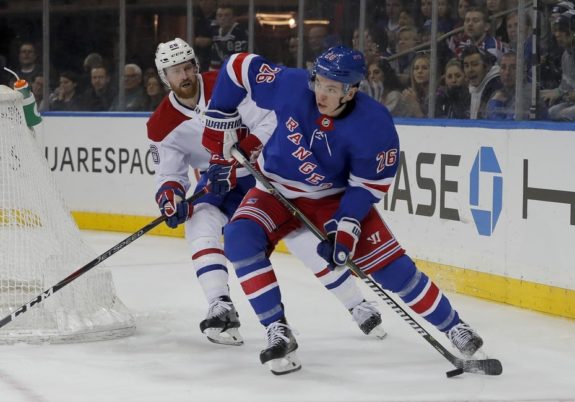 The Sabres have been part of the conversation before with Vessey as they owned his rights back in 2016 but he elected not to sign with the team and went to New York instead.
Related: Oilers News & Rumors: Woodcroft, Gretzky, Puljujarvi, Lucic, More
Capitals Want to Re-Sign Carl Hagelin
Elliotte Friedman is reporting that it wouldn't be a surprise if the Washington Capitals used some of the salary cap space they gained in the Matt Niskanen-Radko Gudas trade to re-sign Carl Hagelin.
The team liked his production and has an interest in keeping him with the club. Hagelin, 30, is still a very strong skater and penalty killer and should be able to play in that role for a few more years.