In today's NHL rumors rundown, we'll look at a team that was rumored to be busy over this offseason thanks to some serious changes in executive personnel. We'll also look at a player that ruffled a few feathers during his exit interview in Buffalo after he said he'd lost his passion for hockey and was ok with losing.
Will the Carolina Hurricanes be one of the busier teams in the draft and over the summer? Names like Noah Hanifin and Jeff Skinner keep popping up. And did what Ryan O'Reilly say as he was ending his season also end his stay in Buffalo?
Ryan O'Reilly to the Canucks or Hurricanes?
Ryan O'Reilly said the right things when he sat down for a one-on-one interview with Darren Dreger of TSN, but was it too little, too late? The productive but expensive player may be part of the rumor mill from now on if the team and Sabres fans believe he's not 100% committed to being in Buffalo. With that mind, Patrick Johnston of the Vancouver Province is reporting that O'Reilly is what the Vancouver Canucks have been looking to add to their roster.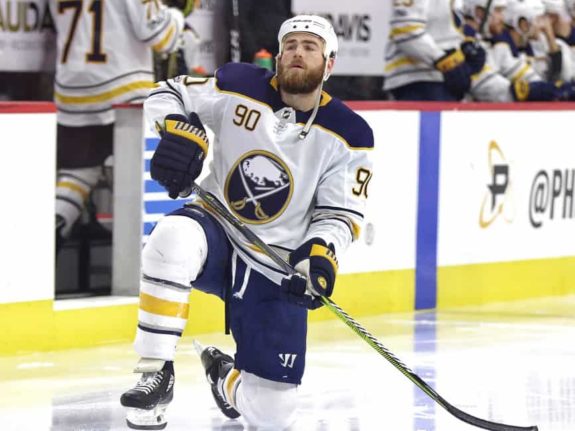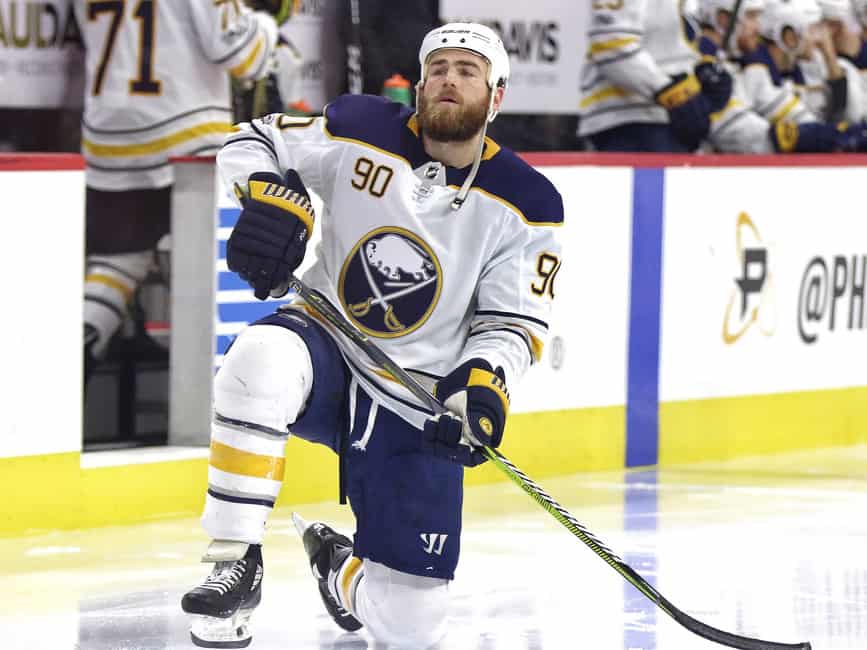 The Canucks don't have a ton of veteran leadership in their lineup with the retirement of the Sedins and they lost two big weapons on their power play. O'Reilly can matchup against the other team's top line and play on the man advantage.
If this were a trade the Canucks were considering, one can imagine it would cost the team their No. 7. overall pick in this year's NHL Entry Draft. Otherwise, there isn't much the Canucks would move since their young core is not going anywhere.
Bob McKenzie was on TSN 1040 and addressed the Canucks and their trade interest in certain players. McKenzie said, "I wouldn't be surprised if Vancouver has at least expressed some interest in Ryan O'Reilly, out of Buffalo. I'm sure they're probably looking at enough veteran players to get the market in a tizzy."
Related: Sabres Need to Add by Subtracting
Noah Hanifin Peaking Interest?
McKenzie also suggested the Canucks might be looking at defenseman Noah Hanifin. "We know that Vancouver has expressed interest in Hanifin," he added. Speculation is, the Hurricanes are open for business and that anyone can be had in trade — well at least anyone not named Sebastian Aho. Further speculation is that the Canucks may be watching this situation more closely than any other NHL team.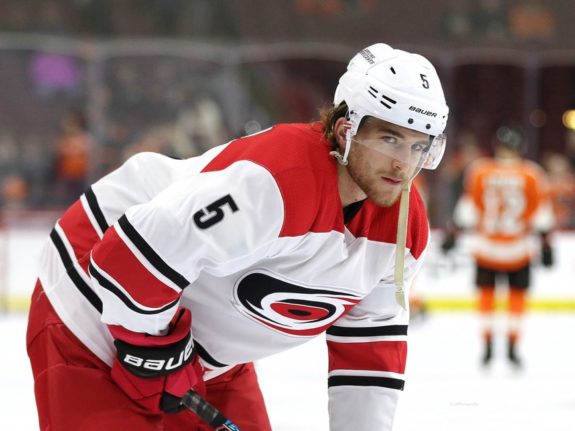 Should the Canucks be trying to consummate a deal for 21-year-old, left-shot blueliner, it won't come cheap. Hanifin set a career-high in points with 32 (10 goals and 22 assists) and in only his third NHL season. Again, the conversation starts with the Canucks seventh-overall and if so, clearly, Vancouver can't use two No. 7 overalls to grab both O'Reilly and Hanifin. If these trades were on the table, the Canucks would have to choose the asset that they feel is more valuable.
Elliotte Friedman of Sportsnet also included the Vancouver Canucks as a "stealth team" for Hanifin. He said, "I believe that the Canucks have shown interest in Hanifin, and I believe that whatever they've talked about the Hurricanes haven't discounted it. Look, I know this is going to go bananas. I'm just going to say this is my guess. My guess is it involves the seventh overall pick, but I don't know that for sure.
Kevin Paul Dupont of the Boston Globe wonders if the Boston Bruins might be in on the Hanifin conversation. Dupont notes the Bruins have depth in prospects (Danton Heinen, Anders Bjork, Trent Frederic and Jack Studnicka) to tempt Carolina general manager Don Waddell.
Related: NHL Rumors: Kessel, Kovalchuk, Nash, More
Kings in on Skinner or Pacioretty?
Chris Nichols of FRS Hockey noted that Elliotte Friedman also threw out another name from the Hurricanes to watch for. "I think Jeff Skinner will be one," noted Friedman. "He has a no-move clause. He just changed agents. There's a lot of intrigue going on there." The teams Friedman feels are the most interested are the Los Angeles Kings and the Florida Panthers.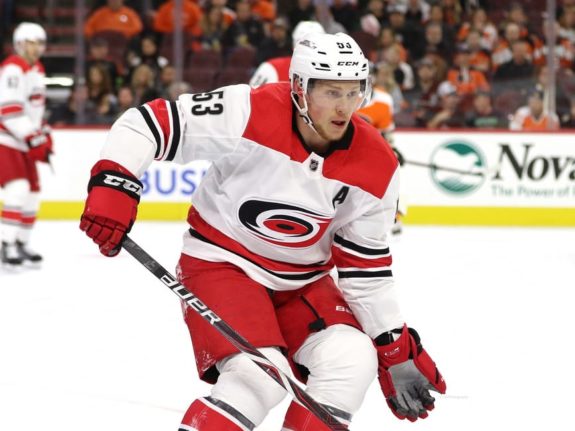 Friedmann doesn't feel Skinner is the only target for the Kings, however. They would like to get in on Pacioretty but the deal with Evander Kane in San Jose has the franchise concerned about long-term and the cost associated to keeping the Montreal Canadiens goal-scorer who is rumored to be on the trade block. Friedman said, "I think the other one, I'm really curious to see what happens with Pacioretty in Montreal. I think there are teams that looked at what Evander Kane just got and said, 'We're not in that market.'
A trade isn't imminent though. Reports are mixed about Pacioretty and the Canadiens talking contract extension.  Some are reporting the Canadiens have had preliminary contract discussions, while TVA Sports' Renaud Lavoie said Monday those talks haven't happened yet.