In today's NHL rumors rundown, what is interim GM Daniel Briere thinking about when it comes to the direction of the Flyers organization and does Carter Hart want to go through a rebuild in Philadelphia? Meanwhile, which members of the Montreal Canadiens are unlikely to be back next season? The Tampa Bay Lightning may have dodged a bullet when it comes to Steven Stamkos and did the Vancouver Canucks scoop Andrei Kuzmenko from the Ottawa Senators?
Carter Hart Could Be Moved By Flyers
Jeff Marek noted during the 32 Thoughts segment of Hockey Night in Canada on Saturday that they are hearing the name Carter Hart a lot when it comes to the Flyers. The question is whether Hart might not want to spend the best years of his career in a rebuild.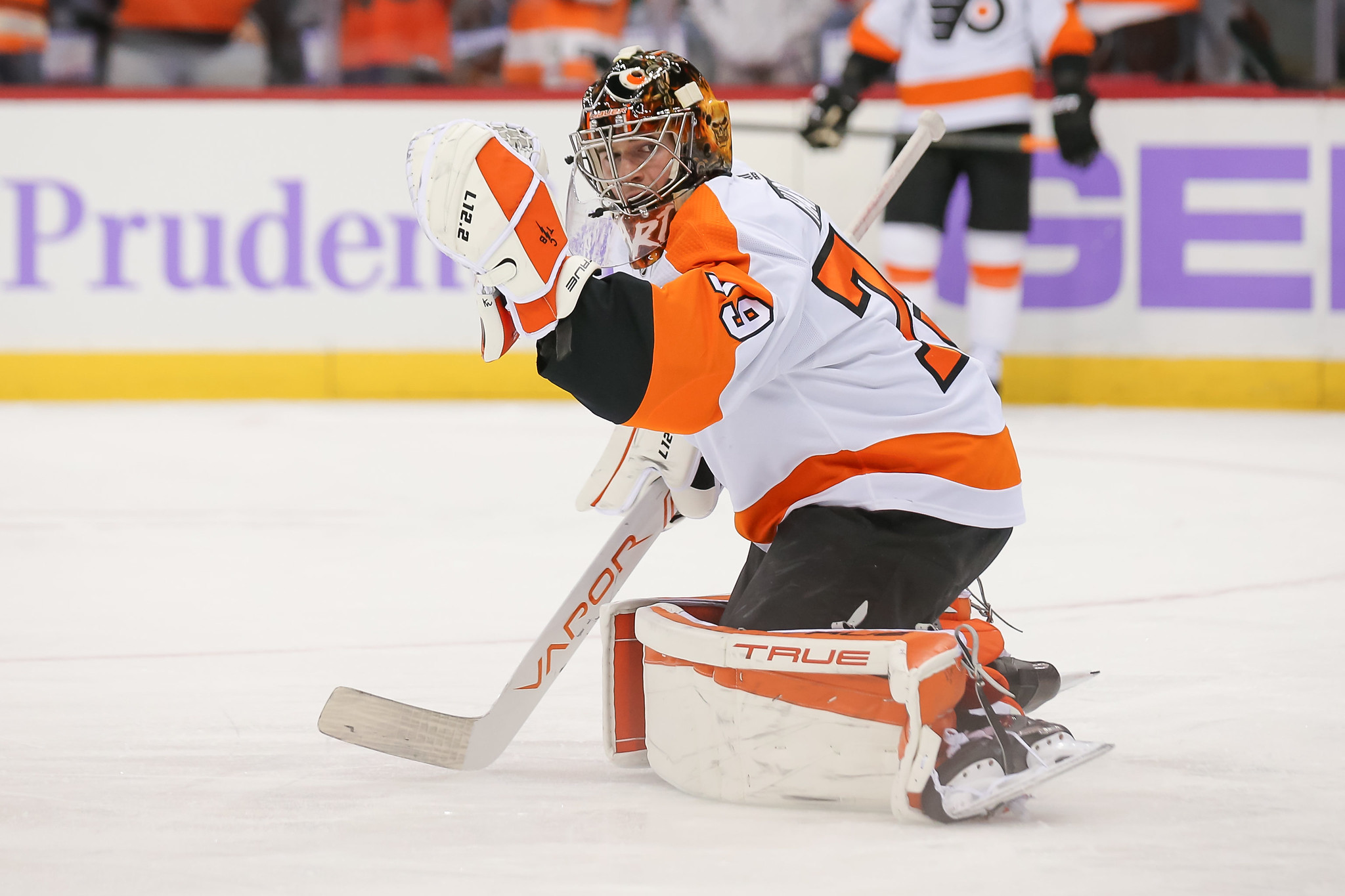 Marek noted that with the emergence of Samuel Ersson, the Flyers can extend Hart, but does he want to spend the prime of his career in what looks like will be a complete tear-down and rebuild in Philadelphia? He notes the Flyers could ask for a get quite a haul if they were to trade Hart, who has a year remaining on his contract and at 24 years old, the netminder being on the trade block would garner interest from teams. Interim GM Daniel Briere did say the team will go through a rebuild but will not hold a fire sale. He noted, "The young guys are obviously not the guys that we'll be shopping" this offseason. But he does say that no one is untouchable.
---
---
Marek also noted that trade talks surrounding Kevin Hayes will probably pick up again closer to the 2023 Draft in late June.
Canadiens Will Move on From a Number of Players
Marco D'Amico of Montreal Hockey Now writes that the Canadiens are likely to move on from a handful of pending UFAs that they don't see as part of their long-term future plans. Among the many contracts set to expire, Jonathan Drouin will likely not return and writes that the forward could take a one-year "prove-it" deal with a club that can use him.
UFAs Paul Byron and Chris Tierney will probably also be headed elsewhere. The emergence of Alex Belzile has made Tierney expendable and Byron is too injury prone to rely on him being a useful re-sign. D'Amico also believes the Canadiens will ultimately choose not to extend Sean Monahan.
Did Lightning Dodge Major Injury to Stamkos?
According to Lightning head coach Jon Cooper, early indications are that the Lightning escaped a serious injury to forward Steven Stamkos. There was a legitimate concern about the way the injury looked as Stamkos struggled to get back to the bench and down the tunnel late in the first period of Saturday night's game against the Blackhawks on Saturday. Head coach Jon Cooper said, "I think he's going to be OK. We just kept him out for precaution. We'll check him out tomorrow, but hopefully, he'll be OK."
---
Latest News & Highlights
---
Stamkos was seen in the locker room after the game walking regularly, without a limp.
Canucks Had Been Working On Signing Kuzmenko For Some Time
When John Rodenburg of TSN asked why Andrei Kuzmenko had been linked to the Ottawa Senators as a free agent but his connection to the team all but disappeared and he signed with the Vancouver Canucks, Darren Dreger of TSN responded, "Canucks GM, Patrik Allvin was working on Kuzmenko during his time as AGM in Pittsburgh. He stayed on it." While he didn't say that the Canucks signed Ilya Mikeyev solely for this reason, he added that the Mikheyev signing in Vancouver probably enhanced the Canucks position with Kuzmenko as well.