In today's NHL rumors rundown, what teams might be looking at GM Kyle Dubas in the hopes that he shakes free from the Toronto Maple Leafs? Are the St. Louis Blues finally tired of Jordan Binnington's act?
---
---
With a rookie netminder showing well, are Binnington's days numbered? Is Jonathan Toews seriously considering retirement? Finally, Connor McDavid and Evander Kane shared a very cool and emotional moment for Kane with fans.
Are Teams Waiting to See Regarding Kyle Dubas' Future in Toronto?
On Sunday, the Toronto Sun's Steve Simmons wrote that there are as many as three teams paying close attention to Kyle Dubas' status as general manager of the Maple Leafs. Clubs like the Pittsburgh Penguins, Ottawa Senators, Calgary Flames, and Philadelphia Flyers believe if the Maple Leafs don't find playoff success, Dubas will, in fact, be available at the end of the season.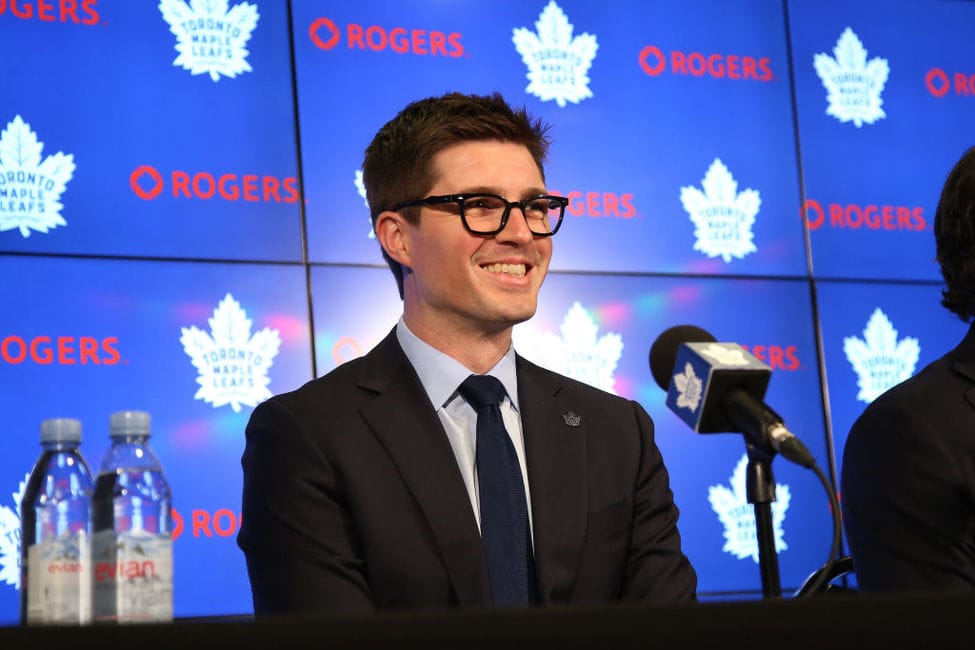 Simmons writes:
The GM world of the NHL has been in flux in the wake of Philadelphia firing Chuck Fletcher, of Barry Trotz replacing the retiring David Poile in Nashville at the end of the season, and with all kinds of uncertainty in Pittsburgh, Ottawa (with new ownership on its way), Philly, Calgary, with GM Brad Treliving at the end of his agreement, and unknown circumstances possibly in Winnipeg and Columbus. Word around the NHL now is this: If the Leafs don't choose to retain Dubas as general manager, he won't be out of work for long.

source – 'Simmons Says: GM Kyle Dubas could be hot commodity if let go by Maple Leafs' – Steve Simmons – Toronto Sun – 03/19/2023
Blues Might Not Go Back to Binnington
According to Jeremy Rutherford of The Athletic, the St. Louis Blues announced after Joel Hofer made 33 saves in a 3-0 win over Winnipeg that, the rookie goalie is staying in St. Louis despite Jordan Binnington's suspension being over. "He's not going down," Blues coach Craig Berube said regarding Hofer. With the decision, unless the Blues put Thomas Greiss on waivers, they'll have three goaltenders for the remainder of the season.
---
Latest News & Highlights
---
Rutherford writes:
Hofer was considered an emergency call-up because of Binnington's suspension, and to be officially placed on the roster, the Blues would have to burn one of the last two call-ups they're allowed after the NHL trade deadline (March 3).

source – 'Joel Hofer proves he deserves to stay with Blues when Jordan Binnington's suspension ends' – Jeremy Rutherford – The Athletic – 03/19/2023
It's difficult to know for certain if the Blues had considered giving Hofer a look regardless of the Binnington suspension, but his being removed for two games made the decision for them and one has to wonder if St. Louis wants to test the waters to see if he can be more them that an emergency backup. Binnington has four more seasons at $6 million per season on his contract. He won't be a player easy to move if the Blues decide to try.
Toews Taking a Long Look at Retirement
John Dietz of The Daily Herald reports that Jonathan Toews is seriously considering retiring at the end of this season and writes, "It's looking more and more like Jonathan Toews' career is coming to an unfortunate end."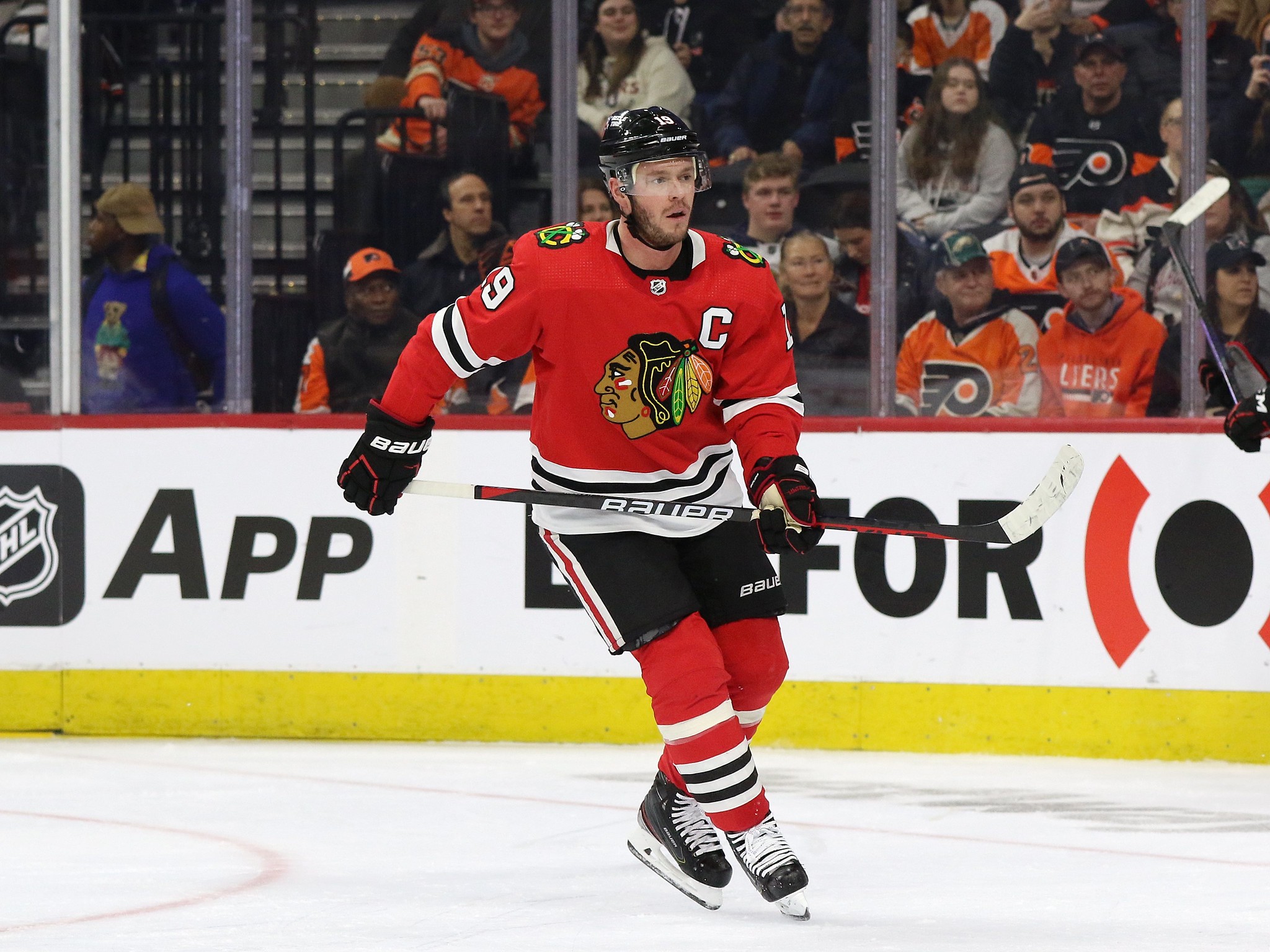 Toews is still dealing with long-COVID symptoms as well as Chronic Immune Response Syndrome and reports are that "internally, the team has made preparations to honor the future Hall of Famer if they get confirmation that he will indeed retire." The talk is that Toews might choose to know he's leaving a say goodbye in an official and emotional send-off where the team and fans get to show their appreciation.
Related: Lightning Stock Up, Stock Down: Hagel, Kucherov & More
Dietz writes:
"If he changes his mind down the road, who is going to be upset? Michael Jordan came back twice after calling it quits. Tom Brady unretired after just two months. Mario Lemieux returned after 44 months and nearly won the MVP in 2000-01."

source – 'End of the road for Toews? Blackhawks captain 'seriously considering' retirement, sources say' – John Dietz – Daily Herald – 3/17/2023
It's A Boy!
While not a rumor, a very cool moment took place on the ice between Evander Kane and Connor McDavid that was shared with the fans on Kane's social media pages. The forward is having a child and McDavid helped with the gender reveal. Congratulations to Evander and his family!