In today's NHL rumors rundown, Ryan Reynolds' bid to purchase the Ottawa Senators franchise is seemingly dead in the water. Meanwhile, the Vancouver Canucks are hoping for an opportunity to dump salary before July 1 presents itself. Will the Boston Bruins keep all of their pending UFAs? Finally, what's next for the New Jersey Devils after being eliminated from the postseason?
Is Reynolds and The Remington Group Out in Ottawa?
According to multiple sources, the bid from Ryan Reynolds and The Remington Group to purchase the Ottawa Senators won't be moving forwards. Bruce Garrioch of the Ottawa Sun took a deep dive into where things went off the rails as many had their group among the leaders in an attempt to buy the hockey club. He wrote, "With the deadline for non-binding bids due to Galatioto Sports Partners (GSP) this coming Monday, National Hockey League sources confirmed to Postmedia on Thursday evening that the 46-year-old Vancouver-born actor and the Markham-based developer led by Christopher Bratty had decided to drop out."
---
Latest News & Highlights
---
Garrioch adds that The Remington Group wanted "exclusivity" and a 30-day window to negotiate with the National Capital Commission and the City of Ottawa to get a deal to build a new rink. Meanwhile, there was no guarantee that they would actually purchase the Senators when those negotiations were over. Garrioch said the response from GSP and the NHL was a quick denial.
Garrioch writes:
A source said GSP and Toronto-based lawyer Sheldon Plener, the Senators' governor and a member of the three-person board running the organization, felt the request was "unreasonable."… There has been no indication Reynolds, who spent part of his youth in Ottawa, has plans to join another group. The possibility exists, though, so you should never say "never."

source – 'GARRIOCH: Ryan Reynolds and the Remington Group won't bid on Senators' – Bruce Garioch – The Ottawa Sun – 05/11/2023
Can the Canucks Dump Salary?
While a guest on the Donnie & Dhali show, Elliotte Friedman was asked about the likelihood the Canucks will be successful in offloading salary this offseason, specifically ahead of July 1. he responded, "I think there's always a chance." Noting that teams get emotional after early playoff exits and that brokers will always be out there depending on what a team is willing to do to move salary, the Canucks should have options.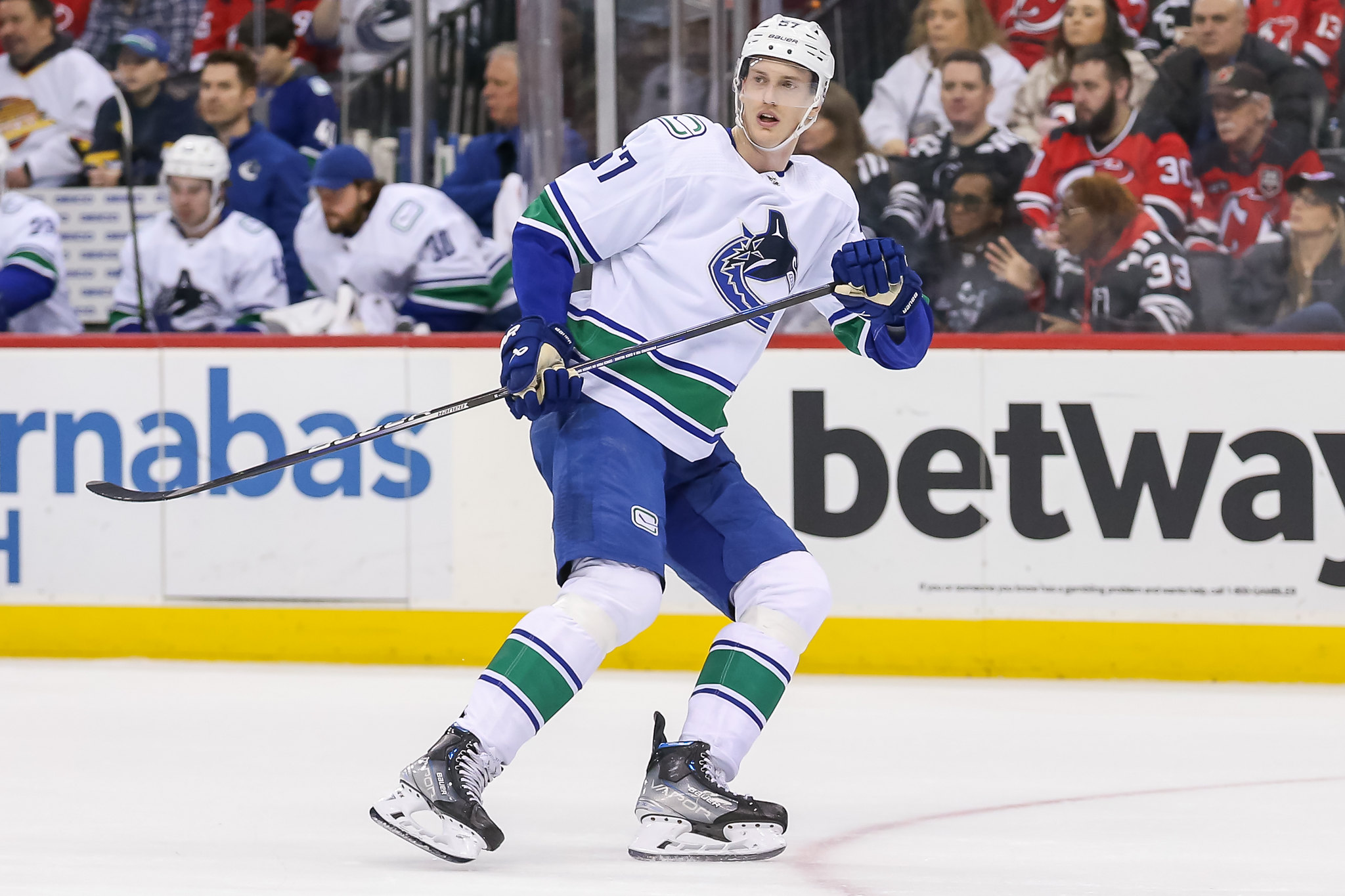 Friedman added:
"And I wouldn't be surprised if the Canucks are going to have some of those teams that just missed the playoffs or some of those teams that make the playoffs or get knocked out earlier than they want, they open up possibilities because their situation changes." The big names in Vancouver to watch are J.T. Miller, Brock Boeser, Tyler Myers, and Conor Garland.
Related: Vancouver Canucks 2023 Free Agent Targets
John Shannon noted it would be problematic for the Canucks to move some of these pieces given that the team has already moved some of the equity they could have used as sweeteners in other deals.
Bruins Won't Be The Same Team
Bruins correspondent Shawn Hutcheon quoted Boston Bruins GM Don Sweeney during a post-season media avail when talking about the future roster for the Bruins, specifically what is going to happen with pending UFAs. Saying the team will give Patrice Bergeron and David Krejci whatever time they need to decide their futures. When it comes to trade deadline acquisitions and pending UFAs Dmitry Orlov, Tyler Bertuzzi, and Garnet Hathaway: "I couldn't just sign those players today. We have (salary cap) constraints. That might mean I might be able to sign one of those three players. Roster changes are coming. We won't be the same team."
It's not clear who the Bruins will prioritize but they will either need to make a trade or let a player or two walk away when the free agent market opens up on July 1. None of those players have been told they won't be brought back as the team is still trying to determine which direction it goes.
What Will Devils Do Next?
ESPN.com's Kristen Shilton looked at the potential off-season plans for the New Jersey Devils now that they are out of the playoffs. It was noted that the first order of business is determining if Timo Meier is going to be a part of their long-term future. Meier is a pending RFA and the Devils gave up a lot to acquire him. They can either pay $9 million to qualify him, sign him to a longer-term deal, or trade him to recoup some of the assets they gave up in the deal.
She also writes:
New Jersey has other contract negotiations on the horizon. Miles Wood, Damon Severson and Ryan Graves are among the unrestricted free agents, and GM Tom Fitzgerald will want to be strategic in how he's building around the Devils' burgeoning core. New Jersey took big steps this season and no one wants to see a step backward.