In today's NHL rumors rundown, could the Pittsburgh Penguins look at Marc-Andre Fleury to address their goaltending concerns? Meanwhile, are the New York Rangers going to chase after Joel Quenneville now that Gerard Gallant has moved on? What options are the Vancouver Canucks open to this offseason? Finally, is there really an issue that Wes McCauley is officiating games for the Toronto Maple Leafs given his history with head coach Sheldon Keefe? Keefe commented with his thoughts.
Is Fleury an Option for the Penguins?
Tristan Jarry will be an unrestricted free agent this summer and that could mean the Penguins need to find another goaltending option since Casey DeSmith is so inexperienced. Dave Molinari of Pittsburgh Hockey Now wonders if Marc-Andre Fleury might be an option and if the Penguins would consider bringing him back home.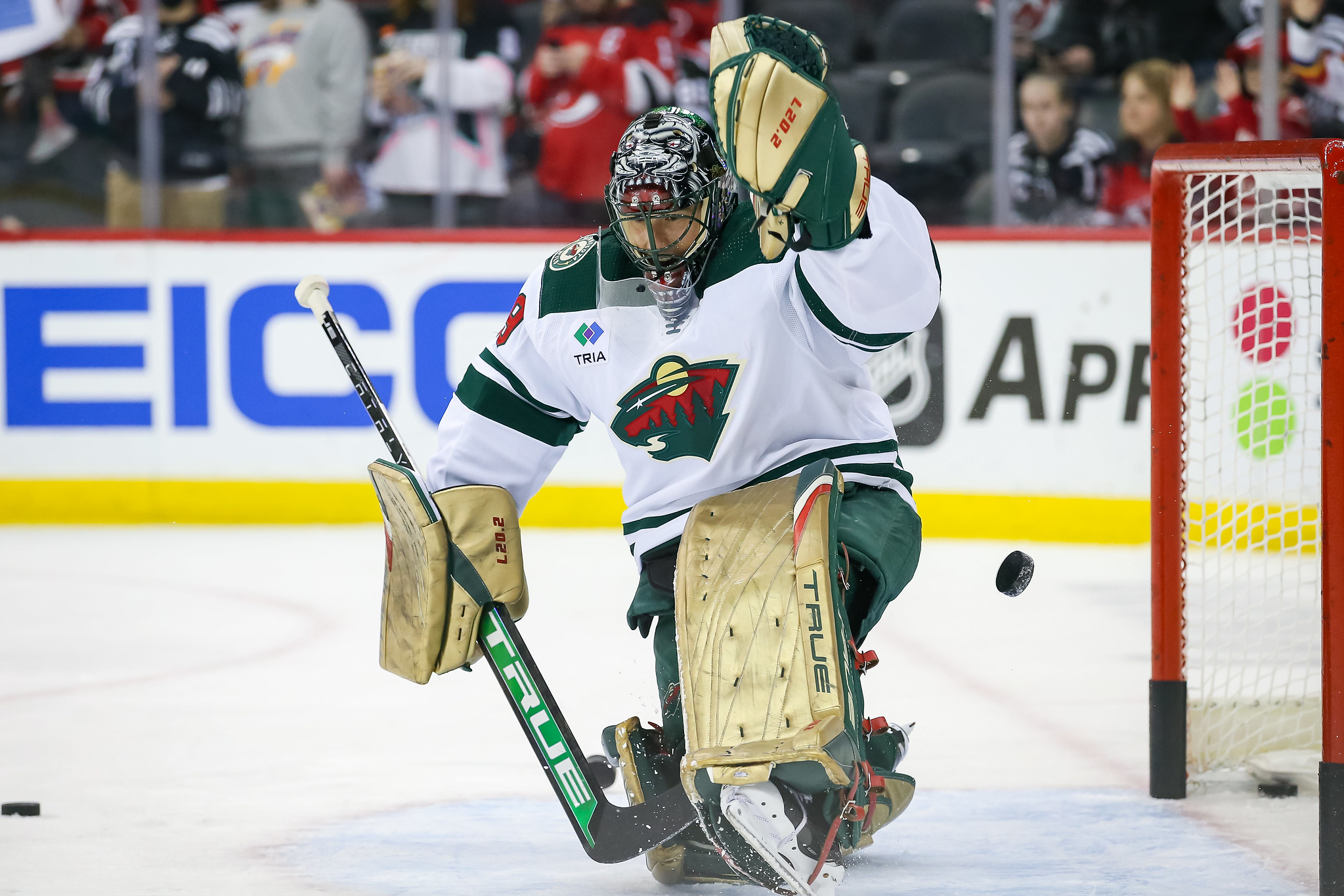 Fleury has said he's likely to play out this final year and then that could be it for the veteran netminder. Would he want to play that last year in the city where it all started? He doesn't want to move his family again, but would he perhaps consider it if he could retire a Penguin and as Filip Gustavsson occupies the starters position in Minnesota?
Related: Wild's Season Not a Failure According to Guerin
Molinari writes:
"Fleury seems like a long shot, at best, to reclaim the top spot in Minnesota, and while he isn't likely to cause a disruption about it — remember how well he handled being dropped behind Murray during their final season together here? — he presumably still would like to handle more than a backup's workload."
Keefe Shoots Down Referee Controversy
With the chance that the Maple Leafs could go down 0-3 in their series with the Florida Panthers on Sunday, a number of fans are concerned about the fact that Wes McCauley is one of the assigned officials for that game. McCauley and Keefe have a controversial history from years back and a conspiracy theory is out there that McCauley is tilting the calls against the Leafs. Keefe was asked about their rumored beef and shot down any speculation he agrees with the theory.
---
Latest News & Highlights
---
Keefe noted, "Officials don't have any impact on the game and it's not my focus. Wes has treated me like a true professional the whole time that I've been in this league and I've been very appreciative of that." Keefe seems to be suggesting that if the Leafs are going to get back into this series, it won't be based on any calls from the refs. The players need to up their game.
Rangers Will Not Be Going After Quenneville
After the mutual parting of ways between the New York Rangers and Gerard Gallant, there was immediate speculation that the team might look at former NHL coach Joel Quenneville as a replacement behind the bench. Larry Brooks of the New York Post writes that such a move is not a part of the organization's plans.
---
---
Brooks writes, "Quenneville, the three-time Cup-winning coach in Chicago, is under unofficial and open-ended suspension by the NHL for his failure to act responsibly in connection with the Kyle Beach sexual assault issue." He adds, "We were told late Friday by an NHL official that Quenneville, who has been out of the league since he was permitted to resign as Florida coach in late October 2021, has not been cleared for a return. Saturday we were told that the Rangers will not pursue the matter with commissioner Gary Bettman, who is the sole arbiter in this matter."
Canucks Open to Most Offseason Ideas
While a guest on Sekeres and Price, TSN's Darren Dreger said of the Vancouver Canucks: "[Patrik] Allvin is open to every possibility, within reason, right? Within reason. I don't want people listening to say, 'Oh my God. that sounds like they're considering this player, or that player.' No."
He added that the Canucks will look at multiple ideas this summer and the organization is willing to be aggressive. Dreger adds that who they acquire is not necessarily age sensitive. They might try to avoid players with too much term, (unless it's a great fit) or an older player that just doesn't make a lot of sense, but they aren't ruling any one kind of player out.