In today's NHL rumor rundown, will the New York Rangers be sellers again at the end of this coming season? If so, who will they move? Are the Boston Bruins and defenseman Zdeno Chara any closer to getting a deal done? Or, are other teams working their way into the conversation? Contracts talks between Alex Ovechkin and the Washington Capitals have stopped and are the Toronto Maple Leafs done making moves this offseason?
Rangers To Be Sellers This Season
The Athletic's Rick Carpinello writes that he expects the New York Rangers to be sellers against at next year's NHL trade deadline. If he has another big season, Carpiniello believes the team will make Ryan Strome their prime trade chip.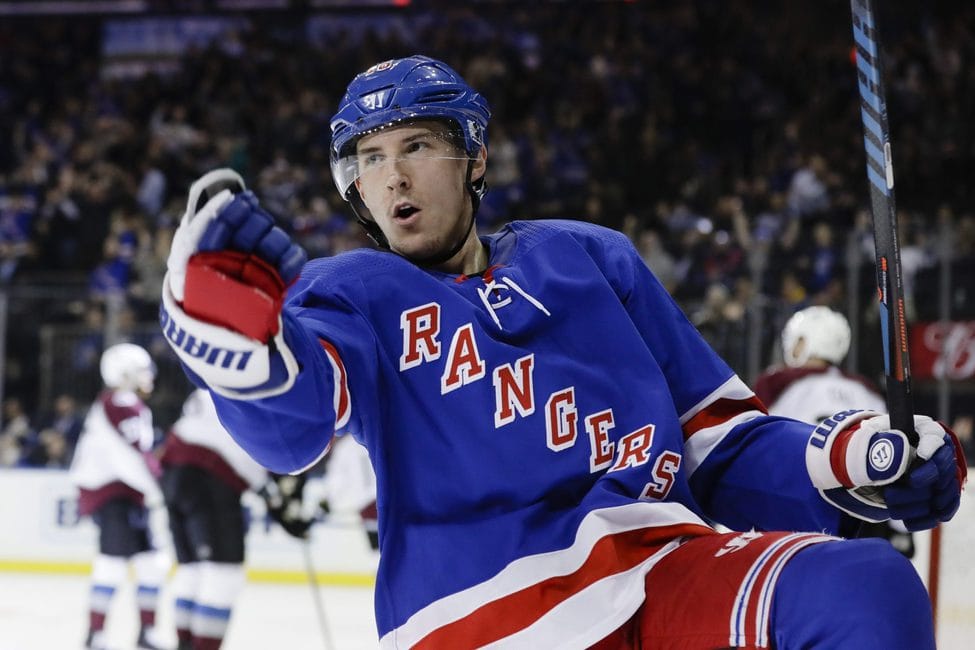 He also wonders if the team will attempt to move Tony DeAngelo, Brendan Smith, Jack Johnson and Pavel Bucknevich. Defenseman Tony DeAngelo could be moved for either a second-line center or a first-pair right-side blueliner. Carpiniello writes:
I think the Rangers are much more likely to be in the trade market for their immediate and future needs – again, No. 2 center, first-pair left defense.

That is the time to use some of the assets Gorton has stockpiled (and perhaps a Buchnevich or a DeAngelo) to plug important holes.

source – 'Looking ahead: What the Rangers could do at the trade deadline in 2021' – 11/10/2020
Bruins and Chara Still Not Close On New Deal
Jimmy Murphy of Boston Hockey Now writes that veteran defenseman Zdeno Chara is still in no rush to sign with an NHL team. He's waiting to see what the format is on the 2020-21 NHL season before committing to playing.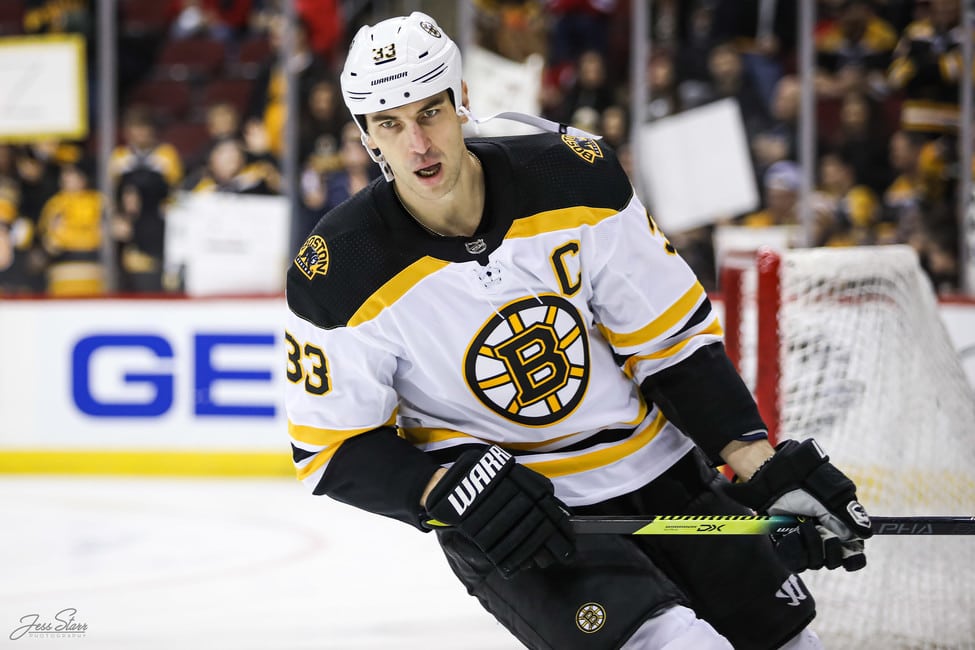 Murphy adds that any contract talks that the two sides may have had indicate they are "far apart" on a deal. He notes that 'more than three teams' have shown some interest, including the Tampa Bay Lightning, New York Islanders and Toronto Maple Leafs.
It would be hard to imagine how the Lightning would fit Chara in considering their cap situation and the Islanders and Leafs aren't exactly in comfortable spots financially to do anything else. In fact, another report suggests the Leafs are done making moves.
Maple Leafs Done for the Offseason?
According to Luke Fox of Sportsnet, not only will the Toronto Maple Leafs probably not be in on Chara, but they are likely done making moves this offseason. Fox even adds that it's highly unlikely that the Maple Leafs bring anyone into training camp on a PTO.
The scribe cites the fact that Maple Leafs GM Kyle Dubas has added a number of depth contracts already and that if a player were to come in on a PTO and earn a spot, Toronto would have to make additional trades to clear space.
Fox says that Dubas obviously won't close the door on making other moves but that he's probably finished with free agency and anyone else still on the market that could help Toronto — like Sami Vatanen, Travis Hamonic, Andy Greene, Andreas Athanasiou, Carl Soderberg — don't fit into their salary cap.
Related: Maple Leafs News & Rumors: Return to Play, Kapanen, Logo & Hyman
Ovechkin Contract Talks Put on Hold
J.J Regan of NBC Sports Washington reports that Washington Capitals GM Brian MacLellan has tabled extension talks with Alex Ovechkin until the start of training camp. Depending on when the season starts, that means the two sides may not talk contract for another couple of months.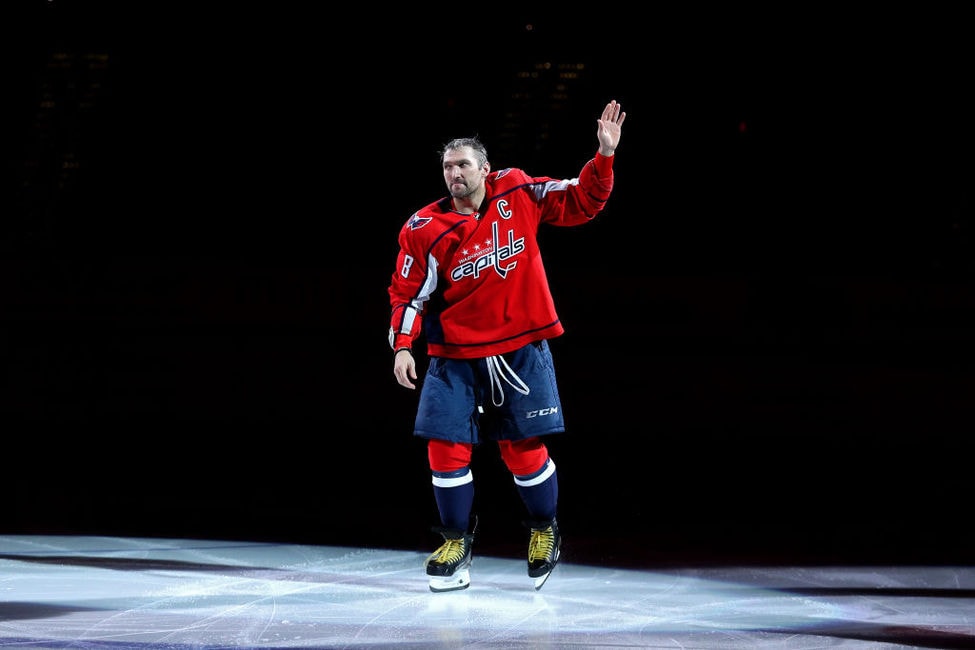 Ovechkin is rumored to be interested in signing one more deal with the Capitals and then headed to the KHL to finish his career. Now 35 years old, will be entering the final season of his 13-year, $124 million contract and the plan is to represent himself in the negotiations on an extension. Speculation is that he's look at around a five-year deal worth around $45 million.
Senators Stuetzle on Target for Return
Ottawa Senators top draft pick Tim Stuetzle is on schedule in his recovery from surgery to repair a broken bone in his hand, reports Bruce Garrioch. Garrioch writes:
After having the procedure on Oct. 15 in Germany, the 18-year-old Stuetzle is waiting to get the green light to get back on the ice and start shooting pucks. He has been getting regular treatment at the rink.

source – 'GARRIOCH: Ottawa selection Tim Stuetzle making progress in recovery from broken hand' – Bruce Garrioch – Ottawa Sun – 11/11/2020
As things stand, the hope is that Stuetzle will be available for the World Juniors.
---
---
Catch up on all the latest NHL Rumors