In today's NHL rumors, without having played a single game for the Colorado Avalanche, forward Brandon Saad is already saying he'd like to stick around long-term. Fans in Winnipeg have spoken when it comes to Patrik Laine and their opinion is a bit surprising. The Pittsburgh Penguins have decided where they are going to deploy Kasperi Kapanen and in Chicago, Brent Seabrook says he's feeling better than he ever has. Finally, which surprising player ranked high on the agent's list of most likely-to-be-traded star players?
Saad Wants to Sign Extension with Avalanche
Even though he's not suited up for the team, newly-acquired Avalanche forward Brandon Saad told NHL.com and the "NHL@TheRink" Podcast that he'd like to stay past this next season with the organization.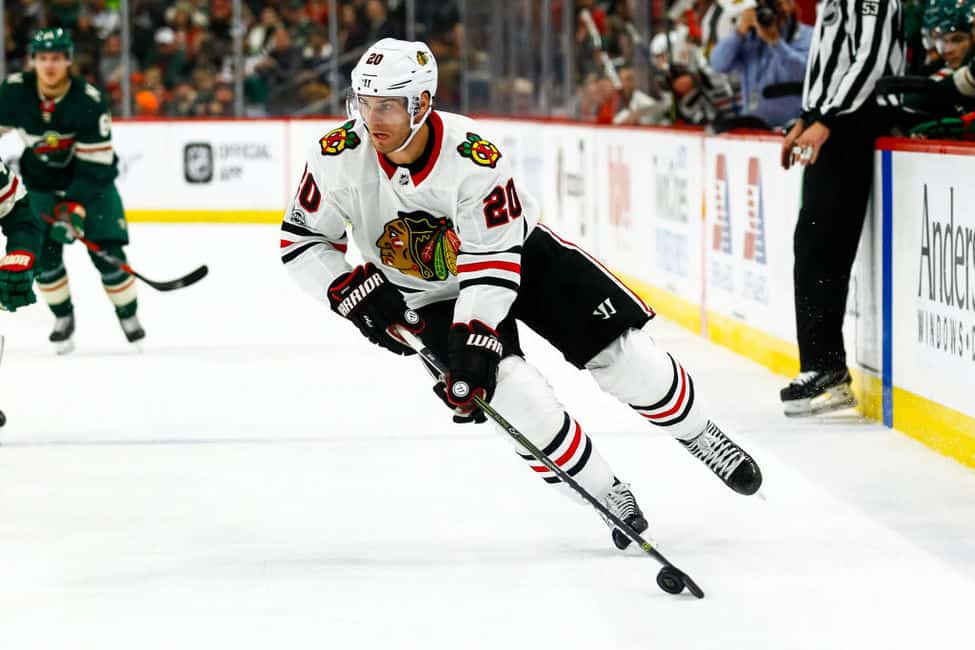 He said:
We haven't had any discussions, I think it's a bit early, especially with not really knowing what's going on with the season and all that, but for me, thinking about it, Colorado has always been in my top because I want to win again.
He said his priority is to be in a great spot on a great team and he's heard great things about the city. He's excited to get started. The question might become what kind of room the team has to keep him.
Nathan McKinnon is two seasons from a huge raise, Gabriel Landeskog will be an unrestricted free agent at the end of this season and Cale Makar will complete his NHL entry-level deal at the end of the 2020-21 campaign. There likely won't be room to commit big money to Saad, who is currently making $5 million per season.
Related: Today in Hockey History: Nov. 15
Marner Ranks High on Trade Survey Among NHL Agents
NHL insider Craig Custance submitted a survey to 21 anonymous NHL agents and asked a variety of questions about the offseason, next season and possible trade scenarios. Among the surprising surveys was who topped the list of high-profile players that could be traded this year.
Patrik Laine and Jack Eichel came in at No 1. and No. 2, but shockingly, Mitch Marner of the Toronto Maple Leafs got a lot of votes and ranked third on the list. The results seemed to indicate that agents believe the Maple Leafs will eventually have to correct the mistake of overpaying for John Tavares and Marner will be the piece that moves as a result.
One agent said:
"They shouldn't have signed John Tavares. His skating is declining every year. They should have just focused on the two younger kids and used the money elsewhere. I know it's great to have the two centers … but you can't have three players making over $10 million."

source – 'NHL agent survey: 21 reps talk star trades, bubble standouts, offseason winners' Craig Custance – The Athletic – 11/13/2020
Fans Want Jets to Give Laine Another Chance
While the fans aren't in control of what happens to players, it's interesting to note that in Winnipeg, fans are hoping the Jets give forward Patrik Laine more time on the team despite his preference to be traded.
Ted Wyman of the Winnipeg Sun reports that almost 80 percent of Jets fans surveyed believe Laine shouldn't be traded. 75 percent want the Jets to re-sign him though most wouldn't want to overspend to do so.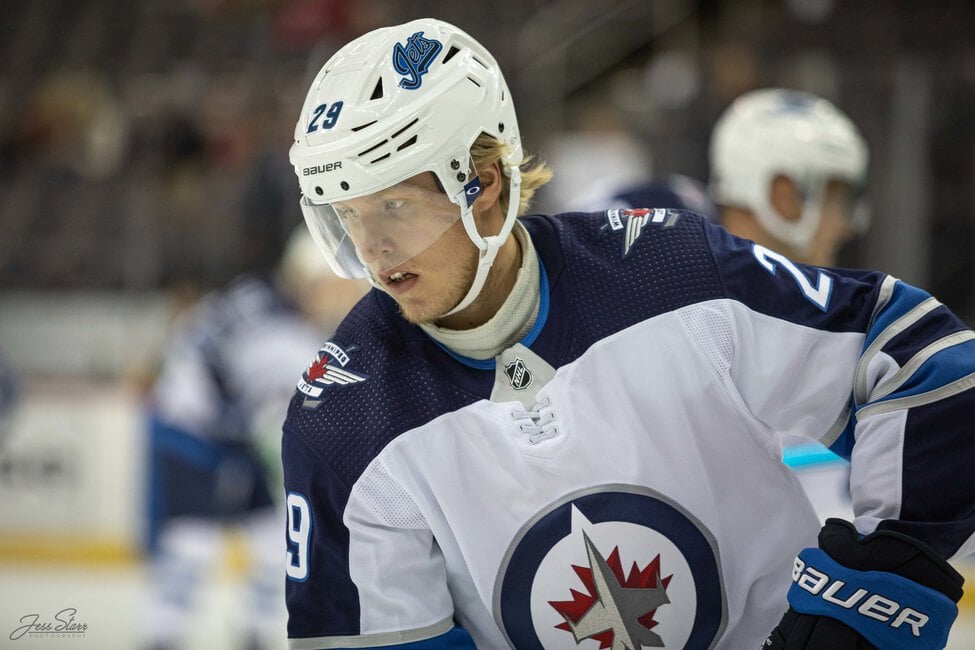 Wyman also writes that the fans have turned on another Jets player. He explains:
Meanwhile, almost 60% of participants said the Jets should trade 2015 first-round draft pick Roslovic, who is currently a restricted free agent. Roslovic has put up 26 goals and 67 points in 180 games while playing mostly bottom-six forward minutes during his first three seasons.

source -' YOU BE THE BOSS: Jets fans say don't trade Laine, do trade Roslovic and make things happen this season, or else' – Ted Wyman – Winnipeg Sun – 11/12/2020
Related: Oilers' Signing of Barrie Could Be the Steal of Free Agency
Penguins to Put Kapanen on Top Line
According to an article on NHL.com by Tracey Myers, Kasperi Kapanen will start this season for the Pittsburgh Penguins on the first line with Sidney Crosby and Jake Guentzel.
Head coach Mike Sullivan said during an interview with The Scoop podcast: "We think he brings that speed dimension that I think is complementary to Sid and Jake's game." He adds that Kapanen's proven ability to score, elite speed and good size are reasons to make him the third in that trio.
Seabrook Ready to Prove People Wrong
One player who has probably benefited from the extra time off is defenseman Brent Seabrook who tells The Athletic's Pierre LeBrun that he has never felt better. The defenseman knows his place on the team isn't guaranteed, but he has no desire to do anything but play at a high level.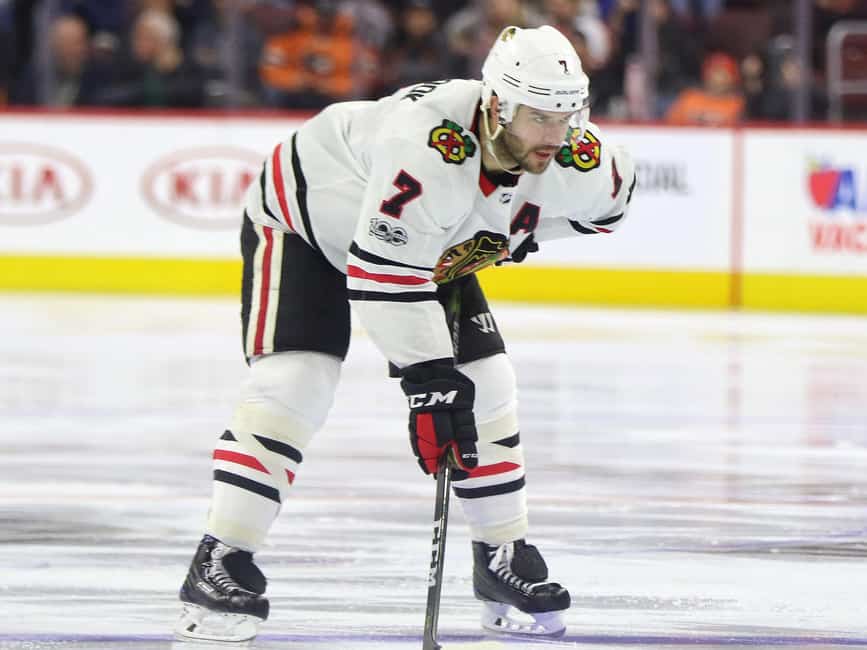 Seabrook said:
"I feel like I'm 19 years old again trying to make the team," he said. "I'm skating and doing treatment and doing all these extra things here and there. Just trying to get prepared and ready. … The last 2-3 weeks I've felt really good on the ice. … It's been incredible.''
There have been a lot of people trying to write off Seabrook and his hefty contract over the next four seasons but he says he's not going anywhere. "I'm excited for the opportunity to get back out there and show everybody what I got," he said. He added that he knows 35 is old in the sports world, but he doesn't feel old.
---
---
Catch up on all the latest NHL Rumors