In today's NHL rumors, one scribe hints that Sidney Crosby and some of the Penguins veterans will have to make an awkward decision when it comes to their next contracts. In New York, the Rangers might walk away from the Ryan Strome arbitration award. What happens then? The Boston Bruins have placed Jake DeBrusk's contract negotiations on the backburner and the New York Islanders are trying to get Mathew Barzal signed for a particular number.
Crosby and Malkin Facing Difficult Decision
According to Pittsburgh Hockey Now reporter Dan Kingerski, NHL veterans on the Penguins roster, such as Sidney Crosby and Evgeni Malkin, will for forced to make tough choices in their final years in the NHL as the Penguins organization goes through a painful rebuild.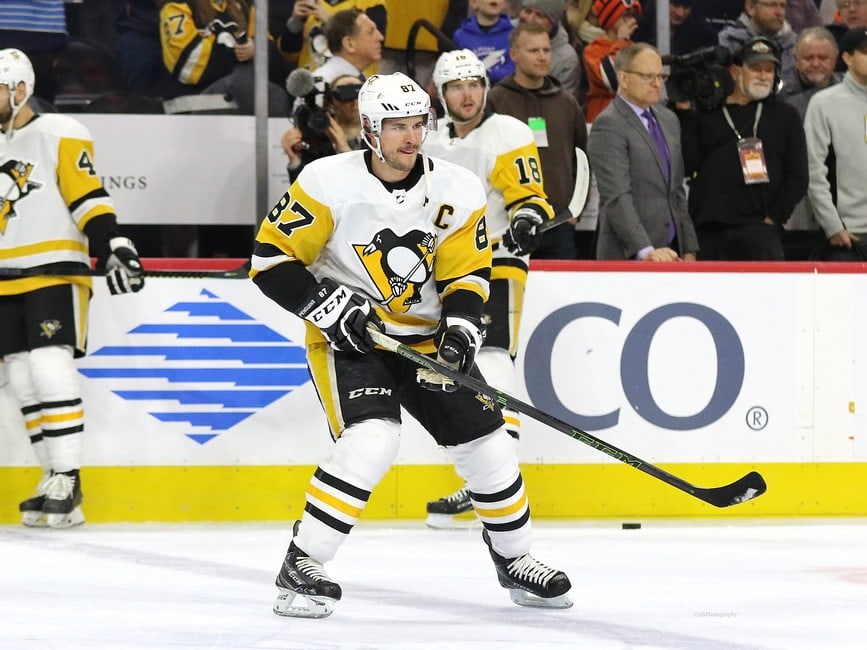 Citing what's happening with the Chicago Blackhawks as an example of what's likely to happen to the Penguins, Kingserski believes the team's window to win is closing and that means a "rebuilding letter" will likely be sent to fans as early as the 2023 season. Crosby and Kris Letang will be 36-years-old, and Malkin will be 37. With little in the way of notable prospects in the system, this rebuild could last longer than those veterans will play.
Does that mean there's a chance we'll see players like Crosby and Malkin in a jersey that isn't a Penguins one?
Related: Best Undrafted Players in NHL History
Could Rangers Walk Away from Ryan Strome Deal?
As per a report by Sportsnet's Elliotte Friedman, the New York Rangers and RFA forward Ryan Strome are far apart in terms of their contract negotiations heading into arbitration. As the process usually sees the two sides a ways apart in their ask, it shouldn't be terribly shocking that the Rangers filed $3.6 million for arbitration and Ryan Strome countered with $5.7 million.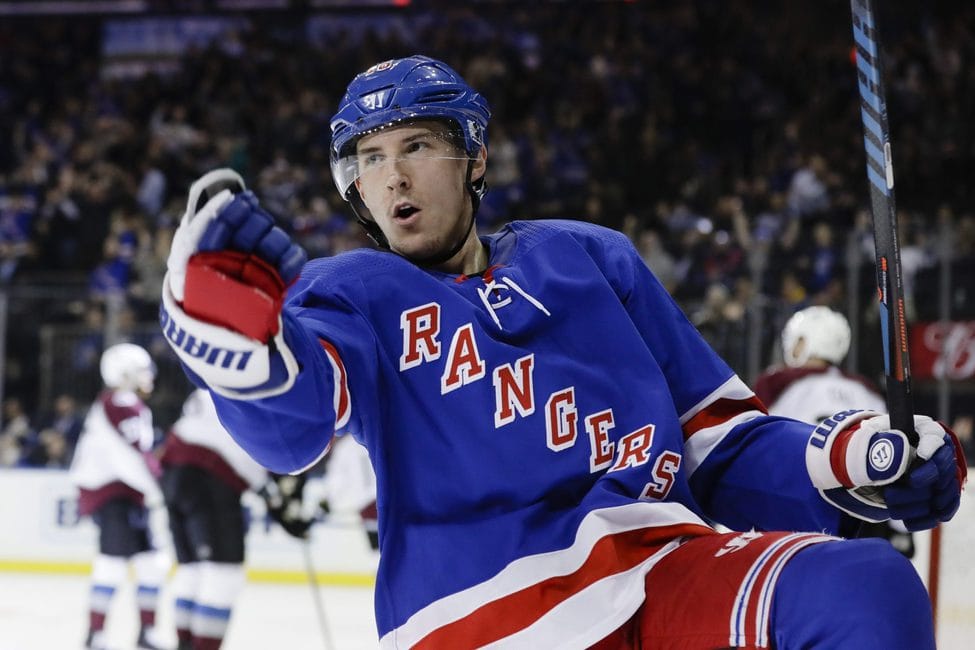 But, this hearing is a bit different than some of the others as Larry Brooks of The New York Post notes this is a hearing the Rangers might actually choose to walk away from. Meeting in the middle puts the arbitrator at $4.65 million and Brooks wonders if the Rangers would bail if that happens. He writes:
"So for this one, in which both bids seem extreme, the award is likely to come in at the $4.5-to-$5.1 million range. If the award is in excess of $4,538,958, the Rangers could walk away from Strome, who was the team's third-leading scorer behind Panarin and Mika Zibanejad."
If the Rangers walk, Strome can either accept the team's arbitration offer or become an unrestricted free agent. It's a gamble that the Rangers might make considering the lower cost free agents are signing for. There's not really a sign Strome can repeat last season's production.
DeBrusk's Deal Has Taken a Back Seat in Boston
Fox also notes that the Boston Bruins aren't terribly concerned with getting a Jake DeBrusk deal done right away as they know he lacks arbitration rights and they can ink him to a lower-cost bridge deal. Instead, they've made their priority finding a defenseman to replace Torey Krug.
DeBrusk's name has come up in trade rumors but it's likely the Bruins can find both a blueliner in free agency and get DeBrusk's bridge deal done with the $6 million they have in remaining cap space.
Related: Today in Hockey History: Nov. 4
Islanders and Barzal Negotiations
Sportsnet's Luke Fox notes that, New York Islanders general manager Lou Lamoriello is trying to get center Mathew Barzal signed for around $7.5 million per season. That seems like it might be low considering the interest Barzal would garner around the league. That said, Lamoriello is also said to be confident an offer sheet isn't coming.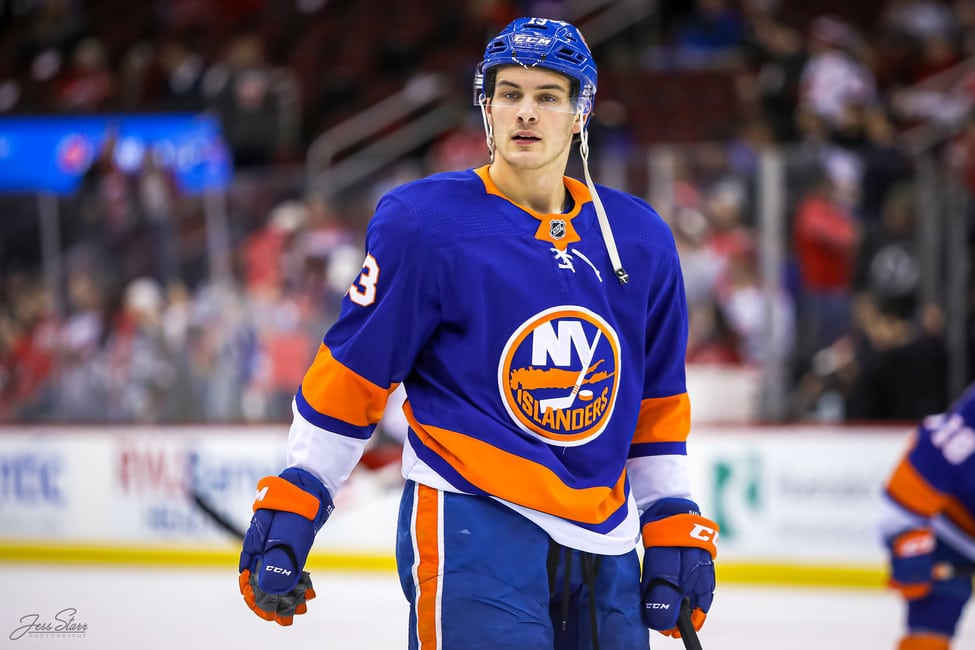 Fox notes it's unlikely another team makes an offer worth $10.9 million or more per season. That would give the Islanders four first-round picks as compensation. Barzal's camp is looking for higher figure than the $7.5 million.
Part of the reason the Islanders need to squeeze Barzal a bit on his deal is because they have signed Ryan Pulock to a two-year deal worth $5 million per season. That has eaten into their salary cap space which, as of now, is only $3.9 million.
---
---
Catch up on all the latest NHL Rumors