Only about 24 hours from the start of the 2020-21 NHL season, the NHL finally released their annual fantasy rankings. Perhaps the most controversial of these would be their "Fantasy hockey top 25 goalie rankings."
The comment section on Twitter has shown their expected disdain, but removing bias, this list has a lot of flaws that fantasy users should be wary of.
Too Much Faith in the Youth?
Carter Hart, Ilya Samsonov, Igor Shesterkin, Tristan Jarry, Thatcher Demko, and Ilya Sorokin are all 25 years old or under. Hart is not only the proven belle of the bunch but the babe as well at only 22 years old.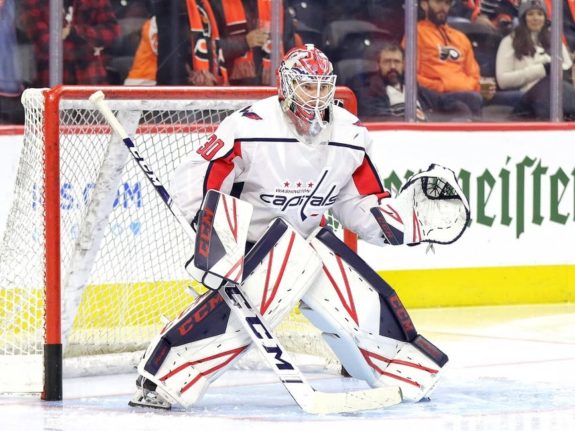 Both Jarry and Demko have been in and around the league for several seasons, so it shouldn't be too much of a surprise to see them recognized.
Sorokin has yet to play an official game for New York Islanders and will be backing up Semyon Varlamov, yet he was somehow positioned 25th on the list over the likes of Petr Mrazek, Juuse Saros, John Gibson, and Jonathan Quick, among others. Granted, there is a lot of hype surrounding the former member of the KHL's CSKA Moscow, but 25th, frankly, is unrealistic for a rookie backup netminder.
However, Sorokin isn't my biggest concern. That concern lies in the placement of Samsonov and Shesterkin on this list.
Samsonov has only played 26 games in the NHL, though he looked strong backing up Braden Holtby. Shesterkin is even more of a concern, as he has only played 12 regular-season games in the NHL and still qualifies as a rookie. While Samsonov is the official starter for the Capitals, Shesterkin will be splitting time with Alexandar Georgiev.
"In this season, every team in this league is going to have to rely on their two goalies," Quinn said Tuesday. "We're fortunate because we feel that we have two No. 1 goalies. I'm not just saying that. [Georgiev] has had a good career so far. I think he's ready to make the next step. [Shesterkin], in a small sample, certainly proved he can be a really good goalie at this level. We feel we have great goaltending depth and both of these guys are going to be contributors. We're certainly going to lean on both of them during the course of the season."
My question really boils down to this — how can you place both of these goaltenders in the top ten with such little experience under their Russian belts? Shesterkin, though projected to win rookie of the year over his teammate, Alexis Lafrenière, should not be sixth on this list.
Goaltenders Splitting Time
Boston, Vegas, Colorado, Columbus, Vancouver, and the Islanders each have two netminders ranked in the top 25.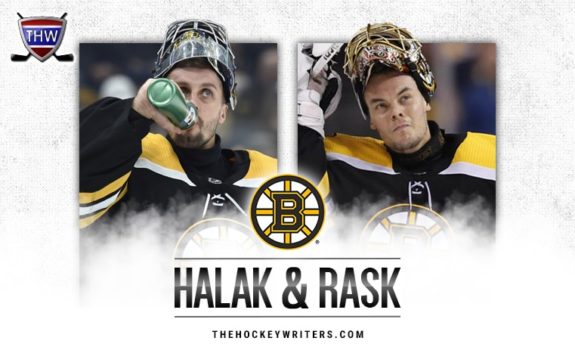 Now, in a normal NHL season, I can understand putting two goaltenders from one franchise on this list, especially if the team is a contender. In a normal season, you might want to even draft both netminders on your team and alternate them game by game. However, as we all know, this isn't a typical season.
In a 56-game season, there's less margin for error. A night off for your fantasy team's goaltender hurts even more, especially in leagues where teams are required to play goalies a certain amount of games each week.
With the majority of fantasy leagues only allowing two goaltenders to be slotted to play per night, you can't have a goalie filling a roster spot that may or may not occupy the crease that night. You'll be monitoring the lineup right up until puck-drop night after night after night.
This season, above all, you're going to need to draft a goalie you know for a fact will occupy the net at least 75% of the time.
Disrespecting Connor Hellebuyck
Say it with me now, "Reigning Vezina Winner." Winner. Here's why I most disagree with this list. In an article written by NHL.com's Brian Compton that was published on Jan. 10, Compton writes:
With the expectation that he'll build on that success, Vasilevskiy is NHL.com's preseason favorite to outperform Winnipeg Jets goalie Connor Hellebuyck and win the Vezina for the second time in three seasons. Hellebuyck won the award last season with 19 first-place votes.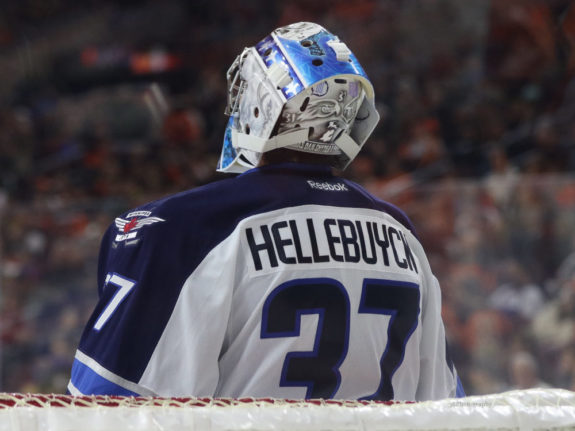 There on the NHL's own website, they predict Hellebuyck a Vezina candidate; a top-two candidate, mind you. The article continues to sing his praises:
Hellebuyck became the first goalie in Jets/Atlanta Thrashers history to win the award after he was second in wins (31), first in shutouts (six), and seventh in save percentage (.922) among NHL goalies who played at least 20 games last season. He was the runner-up in 2017-18 when Pekka Rinne of the Nashville Predators was voted the winner.
How does the very same website that predicts that the Vezina Trophy will be between Andrei Vasilevskiy and Hellebuyck turn around and rank Hellebuyck behind two goaltenders who split their time in the crease? I'll excuse Carter Hart, as there is a fair argument for him to be in the top three, but Rask and Robin Lehner?
Fantasy hockey is obviously far and away different from legitimate trophy-tracking, but no one in their right mind should draft Rask and Lehner over Hellebuyck.
Re-ranking the Top 10
If I were at the helm of all things fantasy hockey, I would redo the list to look something like this:
1) Vasilevsky
2) Hellebuyck
3) Carter Hart
4) Tuukka Rask
5) Jordan Binnington
6) Frederik Andersen
7) Carey Price
8) Robin Lehner
9) Ilya Samsonov
10) Philipp Grubauer
There are only a few teams that have legitimate workhorses in net, and those are the goaltenders, in my humble opinion, that you should prioritize.
My biggest advice for all you fantasy hockey fans playing this year: draft with your head and not with your heart.
Be sure to check out our other Fantasy Hockey advice, and good luck this season!
---
---