In today's Rumor Rundown, we explore some of the items brought up in "31 Thoughts" and "Insider Trading". Both are reputable sources for the newest rumors in the NHL trade market. We also explore some insight from a few sources inside these discussed NHL franchises.
Friedman Says to Watch For Defensemen
Elliotte Friedman's "31 Thoughts" is reporting there are a number of notable defensemen on the market and players like Columbus' Jack Johnson, San Jose's Paul Martin, and Ottawa's Dion Phaneuf are prime targets for a few NHL franchises. He adds to that list Mike Green, but only if and when Detroit realizes they are out of the playoff picture.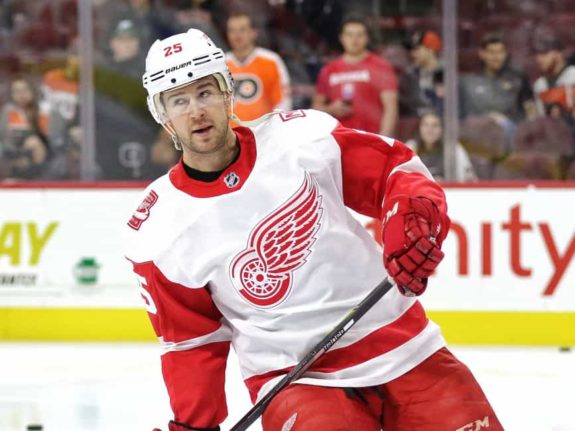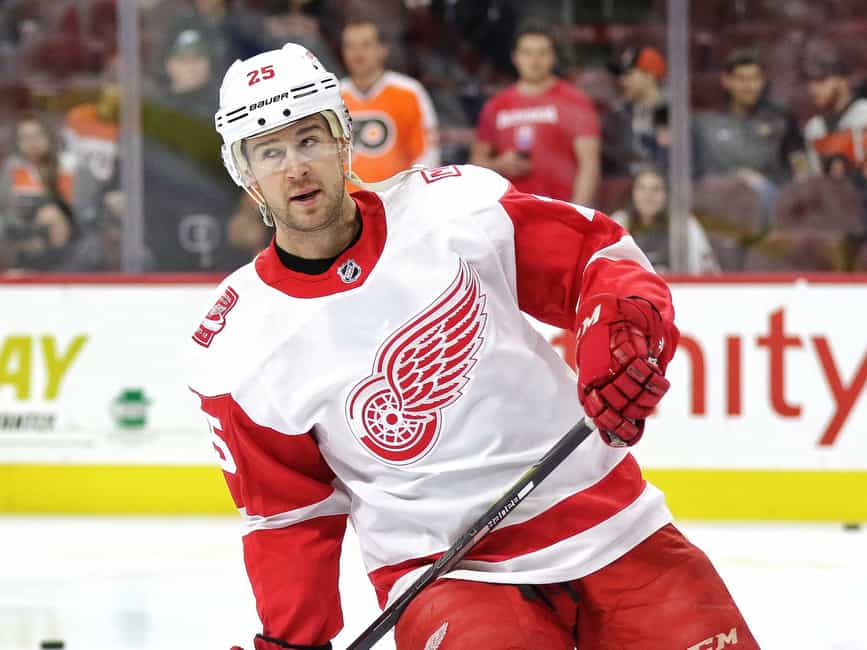 Pierre LeBrun of "Insider Trading" warns defenseman Mike Green isn't on the trade market yet and not to get too sold that his exit from the Red Wings is imminent. Because he carries a $6 million salary-cap hit and a full no-trade clause, there are a number of moving parts involved in any deal.
LeBrun speculates the Tampa Bay Lightning might be a team to watch if Green does shake loose. With a ton of cap space available to the Lightning as the trade deadline approaches, Green's salary is not an issue for the team.
Related: NHL Trade Rumors: Martin, Johnson and Most of the Sens Roster
Add Ryan McDonagh?
Friedman also wonders if New York Rangers defender Ryan McDonagh might get added to the list of available blueliners. The Rangers need to know exactly where their season is going first but McDonagh offers teams a good defensive option, a leader, and a nice contract if he's playing well.
Because this Ranger team is nearing the end of its Stanely Cup contention window (they often mortgage the future with Lundqvist in net), if the Rangers flounder season, it's likely time to rebuild. The right offer might be something the Rangers consider.
McDonagh has a modified no-trade clause, including a list of 10 teams to which he would not accept a trade.
Ask Me Anything: @THNMattLarkin on Ryan McDonagh's trade value, expansion/relocation and much more https://t.co/A2AALKyon8 pic.twitter.com/yHbdcfqDEb

— The Hockey News (@TheHockeyNews) November 4, 2017
Related: NHL Trade Rumors: Green, Kane, Hoffman, Maroon, More
Sabres Moving Robin Lehner or Evander Kane?
Friedman had earlier speculated that there was some interest from the New York Islanders in Sabres' goaltender Robin Lehner. He was quickly told not to wonder as the Sabres were not going to trade Lehner. The Sabres do have Linus Ullmark in their system but it is believed they see him more as a backup. Moving Lehner means hoping a relatively untested Ullmark can carry the weight.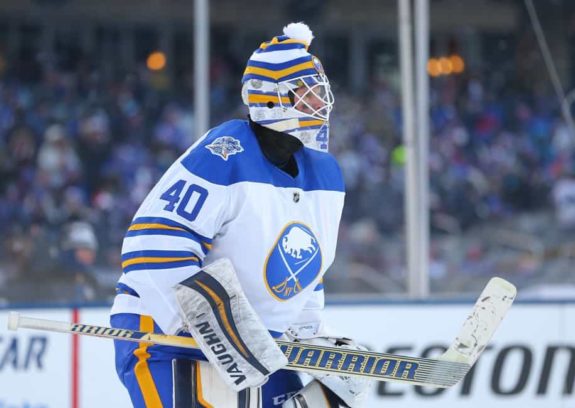 A more realistic trade would be Evander Kane who, as TSN Insider Darren Dreger is reporting, has an increased price tag. The original asking price of a first-round draft pick, a prospect, and a conditional draft pick, seemed high to some but Sabres general manager Jason Botterill seems to think it's not enough and could also want an NHL player included in that package.
Bob McKenzie added that Pittsburgh Penguins GM Jim Rutherford has spoken a lot with Botterill regarding Evander Kane. If the asking price stays as high as it is, however, expect the Penguins to bow out. The Pens could instead look at a player like Edmonton's Mark Letestu.
Thomas Vanek Staying?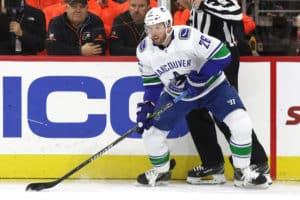 It was reported that Thomas Vanek wanted to stay in Vancouver but most believed he was a likely trade candidate. Friedman believes those people might be jumping the gun a bit. Vanek is having a strong season and the Canucks might consider re-upping him for another year.
As is being noticed by many, the chemistry he's developed with rookie Brock Boeser is undeniable and if the team sees Vanek as a good role model for the youngster, they may decide he's worth keeping around and Boeser matures.
Jimmy Howard Out of Detroit?
John Niyo of the Detroit News believes the Red Wings should consider completely restocking the shelves and part of that means moving goaltender Jimmy Howard who has one year left on his current deal. He suggests a playoff contender, such as the Chicago Blackhawks.
The Blackhawks make some sense as it was just learned Corey Crawford could miss the rest of the season.