Since Ray Shero took over as general manager, his plan was to restock the New Jersey Devils' farm system with young, highly skilled players. They sent a league-high seven drafted prospects to this year's World Junior Championships in Buffalo, NY. With a bevy of promising talent already in New Jersey, there's more on the way, as was on display in this year's tournament. There's plenty to cover, so let's get right to it.
Joey Anderson – USA
Of the seven Devils prospects in attendance, Anderson had the best performance. In seven games, he finished with four goals and three assists. He was also a shot-generating machine, firing 28 shots on goal. He played a prominent top-six role while playing crucial minutes on the penalty kill and the power play. For the tournament, he averaged just over 20 minutes of ice time, including over 25 minutes in the quarter and semi-finals.
Having returned from last year's gold medal team, Anderson provided invaluable experience and was voted captain by his teammates. "This was exciting for us as an organization," Devils coach John Hynes said. "I think when you have your prospects be able to come in and play in high-pressure situations, it's always a good thing. But then to be voted a captain of a World Junior team, I think it's impressive for Joey, but it's also exciting for us."
Related: NCAA Player Development Shining at World Juniors
Team USA finished second in their group and took home a bronze medal, thanks in part to Anderson's strong tournament.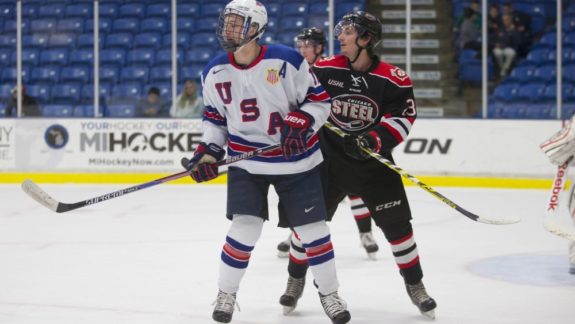 Mikhail Maltsev – Russia
At 6-foot-3, 191 pounds, Maltsev possesses a good combination of size and skill. Although he finished with only two points, he did a good job of centering Russia's second line. He more than made up for his low point totals in the face-off dot, where he finished with the third-best face-off percentage (63%) in the tournament. His dominance on draws should come as no surprise and is one of the strongest strengths of his game in his young career. He also played a prominent leadership role on Team Russia, as he was named one of the team's alternate captains.
I mentioned Maltsev's skill to open up this blurb. Check out this pass from behind the goal line to set up Dimitri Sokolov for a goal against Sweden. If he can make plays like this on a regular basis, it'll certainly help make his transition to the NHL that much easier.
DMITRI SOKOLOV! The @MNWild prospect slams it home and ties it up for Russia! pic.twitter.com/Dibj3F3Fcd

— Hockey Daily 365 (@HockeyDaily365) January 1, 2018
Yegor Zaitsev – Russia
Zaitsev was the lone defenseman among Devils prospects in attendance this year. He may not be one of the team's more heralded prospects, but he quietly had a strong tournament. Zaitsev provided a steady defensive presence on Russia's back end and was one of the team's more experienced players. He also served as captain after being selected by his teammates and coaches.
Related: 2018 WJC All-Stars & Tournament MVP
At 6-foot and 180 pounds, Zaitsev still has room to grow into his body to help strengthen his physical presence at the NHL level. Even at his smaller stature, he handled big minutes for Russia, never seeing under 16 minutes of total ice time in a game. He'll return to Dynamo Moscow (KHL), where he'll hope to build off a successful tournament after being named one of Russia's three best players by the coaches. 
The Devils aren't ripe with high-end defensive prospects, at the moment. If he can continue developing on an upward slope, it'll go a long way for the team in the future. If all goes well, it's possible he can make his way overseas in a couple year's time.
Fabian Zetterlund – Sweden
Zetterlund was a surprise selection to the team, after not being part of the Summer Showcase in Plymouth, Michigan in August. However, Sweden head coach, Tomas Monten, caught notice of his improvement, specifically his physical play. "He had a good summer in the weight room," Monten said. "Before he just played with speed and skill. Now, he plays with grit and works hard and uses his body…"
In addition to Zetterlund's improved physical play, he showed off his skill, too. Take a look at this silky, smooth goal he scored against Slovakia.
Fabian Zetterlund (@NJDevils, currently with @farjestad_bk) with a GORGEOUS move and goal to double the Sweden lead to 2-0! Rasmus Dahlin (2018 eligible) with a great defensive effort to help spring Zetterlund! pic.twitter.com/JS0zrX2rJr

— Hockey Daily 365 (@HockeyDaily365) January 3, 2018
Jesper Boqvist – Sweden
Boqvist missed significant time this season due to injury after undergoing wrist surgery in September. He had only played in four games for Brynas IF Gavle in the Swedish Elite League and his status was in question for the tournament. After returning to health in time, Sweden selected him to their final roster but he ultimately found himself in a bottom-six role. He finished with one goal and 11 shots in six games. He's a highly skilled forward who projects in a middle-six role for the Devils. With him now returning to full health, look for Boqvist to get going with regular playing time once he returns to Sweden.
Related: Bill Daly Opens up at the 2018 World Junior Championship
Michael McLeod – Canada
McLeod came into this year's tournament as the Devils highest regarded prospect. He was part of a stacked Canada team that captured their first gold medal since 2015. While he was expected to play a more prominent role, he found himself in mostly a bottom-six role. For the tournament, he averaged 12:49 of ice time, including just 9:10 in the gold medal game. He finished with four points and 13 shots on goal in seven games.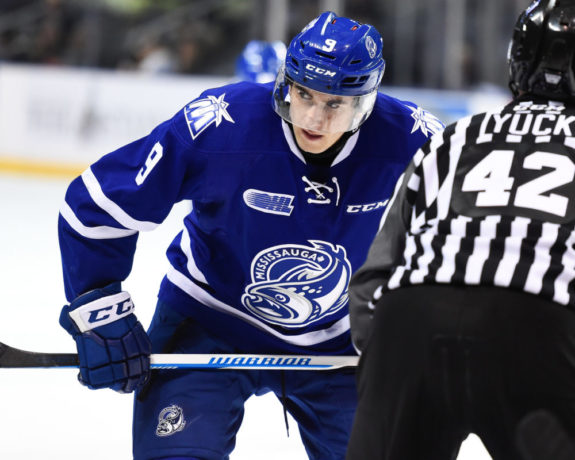 Although his performance may seem a bit underwhelming, it shouldn't be cause for concern. Had he been healthy for a majority of the season, it's likely he would've played a larger role for Canada. Prior to the tournament, McLeod had missed a large chunk of the season after undergoing surgery to repair a torn meniscus. After being returned to Mississauga (OHL) by the Devils, he produced at over a point-per-game pace. If he can continue that through the rest of the season, it should ease any worries that anyone may have.
Marian Studenic – Slovakia
It was a relatively quiet tournament for the 19-year old forward. In five games, he didn't manage to get on the scoresheet and finished with just 10 shots on goal. Despite not ending up with any points, he did see his ice time increase as the tournament went on. After finishing 13:12 of total ice time in Slovakia's first match, he would play his most in their 3-2 loss to Sweden in the quarterfinals.
Although Slovakia didn't make a deep run in the tournament, they were part of arguably the biggest upset, shocking Team USA by a score of 3-2. "It's like winning a medal. It's a big win for us. We are a small state and this is an honorable feeling," Studenic went on to say. He'll now return to the Hamilton Bulldogs, who sit in first place in the Eastern Conference of the OHL. He has played a big part there, where his 30 points in 32 games equal his point total from all of last season and in 26 fewer games.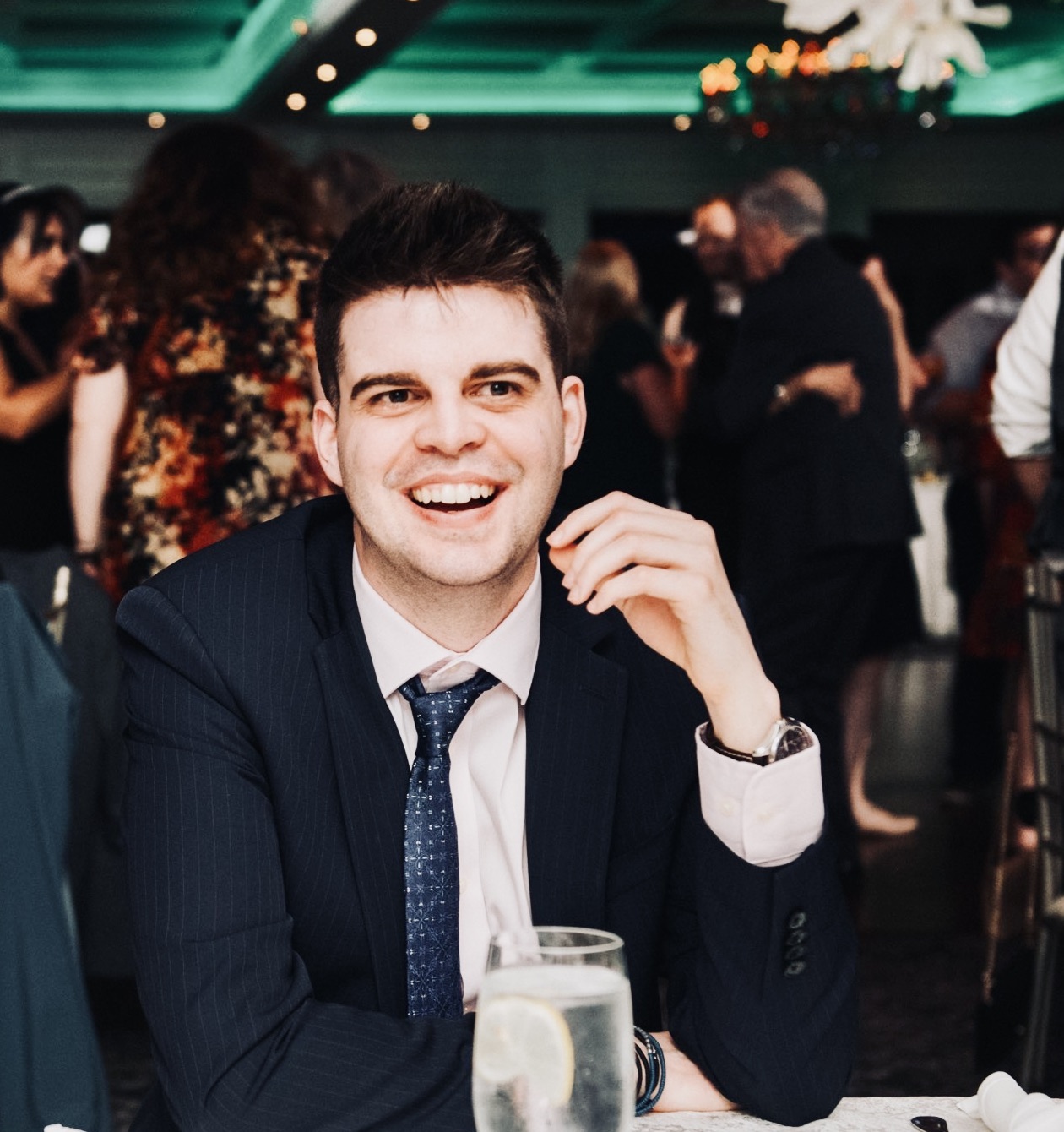 Alex Chauvancy is a New Jersey Devils writer for The Hockey Writers who has a penchant for advanced stats, prospects, signings and trades. He previously wrote for Devils Army Blog, a New Jersey Devils fan blog, from 2015-2017