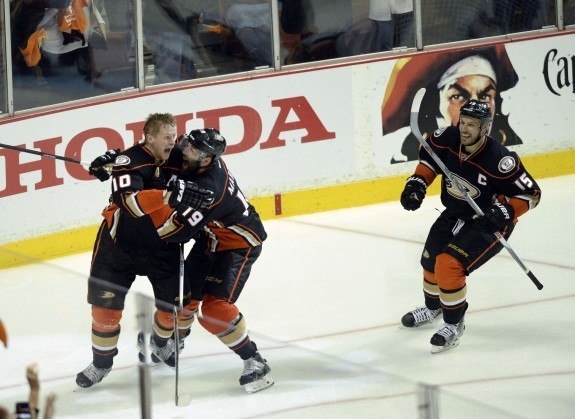 Priority. It's what the NHL thought it was getting when it inked a record-setting, 10-year, $2 billion dollar deal with NBC in 2011. Many argued it would be better for the league to get top billing on NBC and NBCSN, instead of playing second, third or fourth fiddle on ESPN or making a lateral move to Turner Sports. Don't get me wrong, $2 billion is $2 billion and NBC does a superb job on its game presentation. But top billing? Eh, not so much.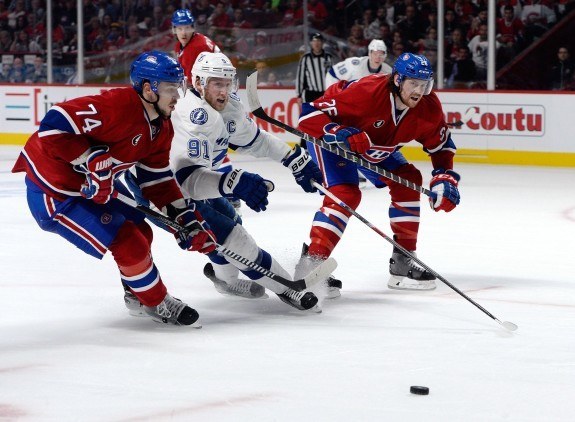 In the lead up to the Conference Finals, the league is dark with no games for two days. I don't know about you but a Friday night puck drop would make a ton of sense in getting eyeballs to the screen. Why couldn't the league have the Chicago Blackhawks and Anaheim Ducks start the Western Conference Finals tonight or even Thursday and then drop the puck on the Eastern Conference Finals between the Tampa Bay Lightning and New York Rangers tonight?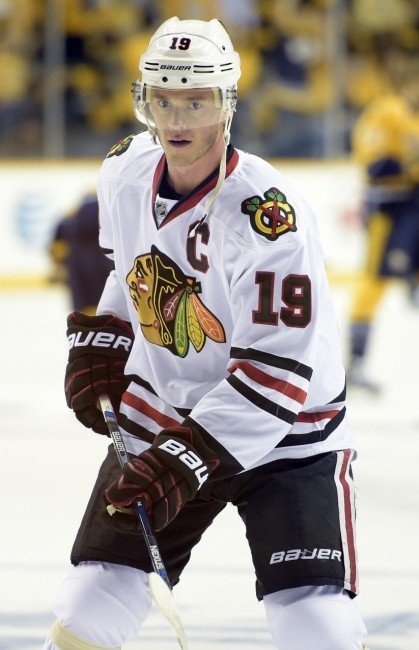 It makes zero sense but oh it gets worse girls and boys. Despite having three of the top four media markets remaining, the league is getting buried. Saturday has the Lightning and Rangers on NBC at 1:00 p.m. The game is in New York, the Rangers are a popular, national, "Original Six" squad and the Lightning have an electric scorer in Steven Stamkos and a white-hot Tyler Johnson. They're playing at 1:00 p.m. so NBC can show two plus hours of coverage of The Preakness, which while it's a big deal, the horse race lasts all of two minutes. What follows in prime time you ask? A rerun of the semi-finals of "The Voice." Traditionally Saturday night isn't a huge ratings night but you're telling me they couldn't have slotted the game in there?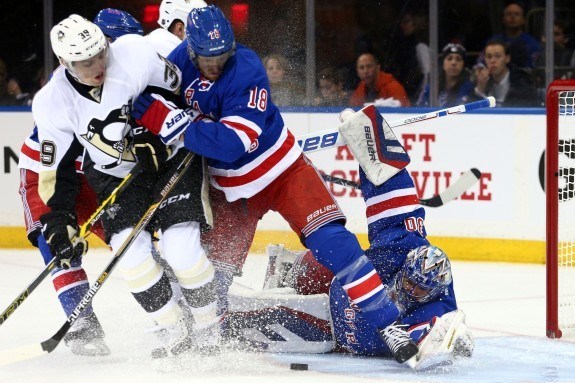 Fast forward to Sunday and you're got a 3:00 p.m. Eastern Time start for the Ducks and Blackhawks, which translates to a noon Pacific Time puck drop, for the second and third largest media markets, Chicago with the same qualities I listed above with New York, coupled with Patrick Kane and Jonathan Toews, plus an Anaheim club sporting the likes of Corey Perry and Ryan Getzlaf. I mean heaven forbid we put the game in prime time instead of Dateline NBC.
Virtually every other game is on at 8:00 p.m. or 9:00 p.m. ET, all on NBCSN with the exception of Game 4 of the Western Conference Finals.
At least no series is overlapping at this point. An issue in the second round when the league slotted the Washington Capitals and Rangers at an early Saturday start time on NBC (thank you Kentucky Derby) and proceeded to have three series, Lightning and Montreal Canadiens, Ducks and Calgary Flames, Blackhawks and Minnesota Wild, all on the Sunday after, all at night and all pretty much overlapping. The logic here boggles the mind.
So as Prince would say, get Cup crazy and pour yourself a cup of Tim Horton's.
Michael Gwizdala covers the New York Islanders for The Hockey Writers. Michael is also an Associate Producer at WNYT NewsChannel 13. Additionally, Michael was once a Media Relations intern for the AHL Albany River Rats. Michael is a graduate of The College of Saint Rose in Albany, NY.