The New York Rangers' season concluded on Apr. 7. shut out by a final score of 5-0, the group looked lifeless. Ex-Rangers head coach,Alain Vigneault had dressed rugged-winger Matt Beleskey and prospect Steven Fogarty, and both players looked out-of-place and combined for six minutes of penalties. With many enticing options at center for new head coach David Quinn, Fogarty will most likely be relegated to minutes in the AHL with the Hartford Wolf Pack. Beleskey, acquired in the Rick Nash trade, will likely start the season for the Wolf Pack as well.
It is pretty obvious that Vigneault's "whistle to whistle" approach didn't work for these Rangers. In the playoffs, nearly every whistle is followed by a scrum where one guy doesn't back down from another.
The Vegas Golden Knights have players like Jonathan Marchessault and William Karlsson mixing it up after whistles. Not afraid to back down from players like Dustin Byfuglien is a must come playoff time – you cannot continue to turn the cheek and roll over. It's simple, the Rangers must have players unafraid to mix it up and play with an edge.
Milan Lucic in Ranger Blue
Here we go. I know, Milan Lucic did not have a good year last year and his play dropped off a little, but so did the Edmonton Oilers' team altogether. The only guy with a solid season was Connor McDavid, which isn't surprising. It is June – the only player on the Rangers that has size and can "bite-back" is Chris Kreider. Everybody saw the impact Washington Capitals winger Tom Wilson made on the playoffs. Players who go through the wall come playoff time are must-have.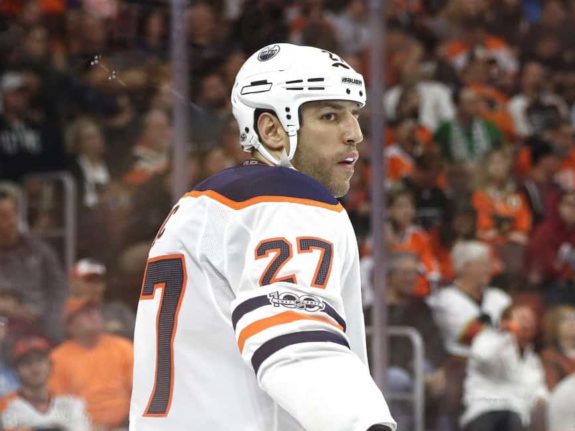 Forever Blueshirts blog proposed the idea of Lucic joining the Rangers. It is definitely an interesting idea. He recently turned 30-years-old, but in my opinion, still has more hockey left in him. After a disappointing 10-goal campaign, it makes sense for the Oilers to entertain offers for Lucic, whose contract is up after 2022-23. The Rangers could have more than $30 million in cap space this summer if the cap does, in fact, increase to a figure between $78-82 million.
Lucic has a full no-move clause that runs to 2020-21. From 2021-23 the contract has a modified no-trade, no-move clause, which means that the 30-year-old can submit a list of teams to which he would accept a trade. The Oilers would be hard-pressed to get anything of significant return back for a guy who is starting to slow down. After all, this is a fast league now with loads of young talent, if you can't keep up, you won't have a place in the lineup. With the Rangers lacking toughness, this could be a move Rangers general manager Jeff Gorton pursues.
The towering winger has 481 points in 811 regular season games and is a Stanley Cup champion. Lucic is also a solid playoff performer as he has registered 70 points in 114 career postseason contests.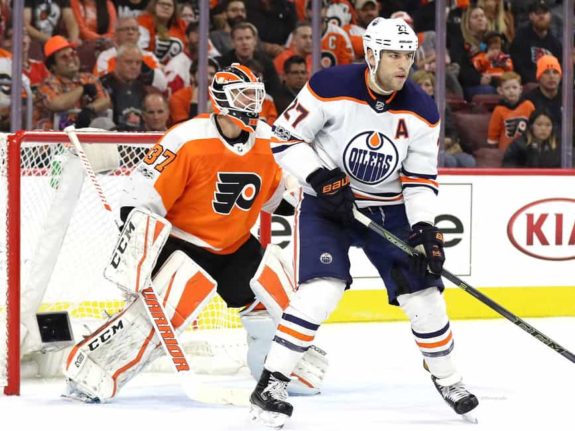 The Oilers have limited cap space this summer as they have a little over $10 million to spend. Granted, this figure is before the set salary cap for the upcoming season. Previously stated, the cap is projected to be in the $78-82 million range. General manager Peter Chiarelli will have to find a way to retain restricted free agents like Ryan Strome, Anton Slepyshev, Drake Caggiula, Darnell Nurse and Matt Benning. Perhaps Gorton offers to do Chiarelli a favor and take Lucic and his massive contract, but the price will no doubt be steep.
Packaging Lucic and the 10th pick to Rangers
Yes, the Rangers have cap space to acquire Lucic's contract. Everybody saw what George McPhee did in Vegas. Acquiring albatross contracts and absorbing the blow for other teams that are cap strapped can net you high-end picks and perhaps prospects as well. The Golden Knights absorbed the contract of Mikhail Grabovski from the New York Islanders and were able to get back a 2017 first-round pick. McPhee also made a deal with the Columbus Blue Jackets for David Clarkson and received the 13th pick back in the 2017 draft and a 2019 second-round pick.
Is Lucic more useful than both of those players? Yes. So is the 10th selection too much to ask for from Chiarelli? Possibly. Gorton should do his best to make the Oilers pay up. We see what Stan Bowman and the Chicago Blackhawks are going through. The Blackhawks are a team constantly up against the cap and this offseason will no doubt present many challenges.
Paying guys big money eventually puts you in cap trouble. McDavid is making $12.5 million per season, Draisaitl's deal is for $8.5 million per season and center Ryan Nugent-Hopkins makes $6 million per season until 2021. The Rangers have Rick Nash's contract cleared off the books as well as Ryan McDonagh's. The only players making north of $6 million per season on the roster are franchise goaltender Henrik Lundqvist and defenseman Kevin Shattenkirk.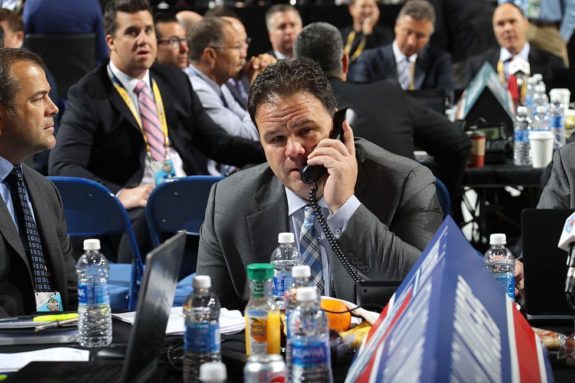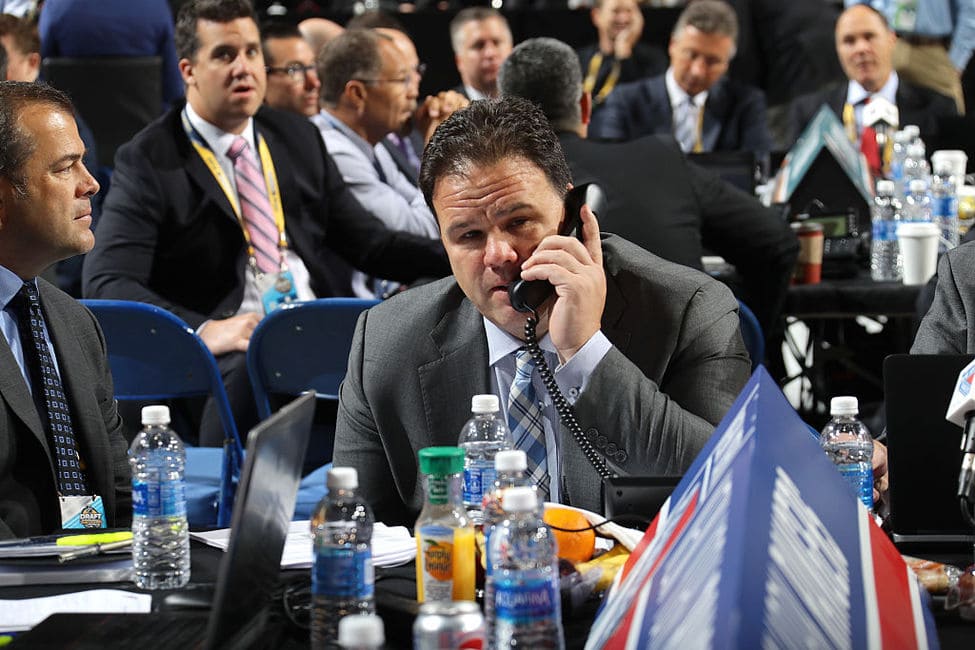 Would the Oilers be opposed to moving that 10th pick? That is the question, but Chiarelli is going to have his hands full trying to move Lucic's contract without adding a sweetener. Maybe the Rangers are able to get the Oilers on board with Lucic and the 10th pick for Jimmy Vesey and a 2018 second-round pick (NYR). Vesey does not hold the same value as when he first left Harvard, but the 25-year-old winger still packs the potential to score 20 or more goals per season and cheap depth will be a must for the Oilers.
The NHL draft is in less than 10 days. The Rangers have three first-round picks: their own, the Bruins pick and the Lightning pick. They have five picks in the first two rounds. The Oilers have one first-round pick. Gorton may strike gold with all 10 of his selections in the draft. It is unlikely the Rangers keep all three first-round picks, but they will no doubt be open to ideas that increase their chances of adding high-end draft selections and potentially moving up.