Hockey news has slowed to a crawl, with the annual August lull upon us.
Business will pick up again come September, but for now we'll have to make up our own news to pass the time. At least I'm resorting to those extremes.
It started with my free-agent expansion draft, and now I'm playing GM for all 30 teams by signing another free agent for each of them. I feel there are still about 70 NHL-calibre players available on the open market, so more than enough to go around.
Bidding wars will be few and far between at this point in the off-season, and a lot of these remaining free agents will have to take what they can get just to stay employed within the best league in the world. Beggars can't be choosers, but I did try to be mindful of previous contracts as well as salary-cap situations and team needs in attempting to make this fictional piece as realistic as possible. If that makes any sense? Nevertheless, here goes nothing, with the teams listed in alphabetical order.
Anaheim Ducks — Martin Havlat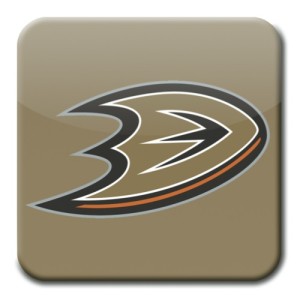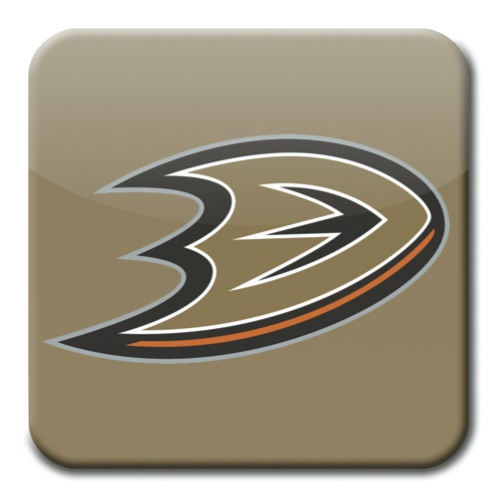 ANALYSIS: Bob Murray likes his reclamation projects and might be willing to take a chance on a guy like Havlat, having rolled the dice on Dany Heatley last year. This would be a similar one-year, $1-million type contract. Heatley obviously got hurt and didn't work out once healthy, but that might not deter Murray. Then again, he might prefer a veteran bottom-six winger with character like Dan Cleary or Brenden Morrow. One of those three could make sense.
Arizona Coyotes — Jack Skille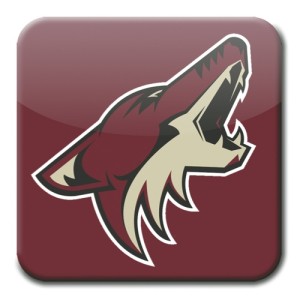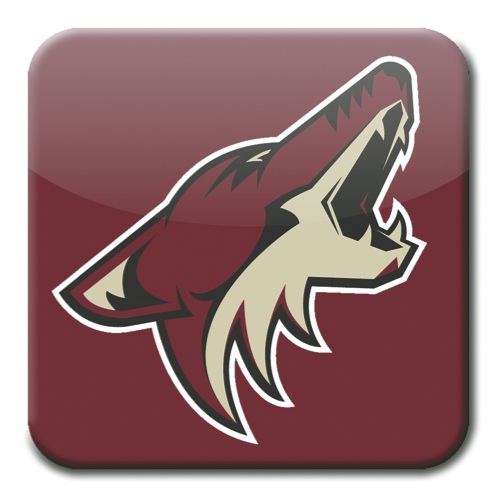 ANALYSIS: Don Maloney is rebuilding and Skille could be a piece to that future puzzle as a 28-year-old winger with decent size, speed and skill. He was a former first-rounder and would be worth the risk for Arizona. If Maloney wanted to make more of a splash, and he definitely has the cap space to do that, he might pursue Jiri Tlusty or Tomas Fleischmann.
Boston Bruins — Cody Franson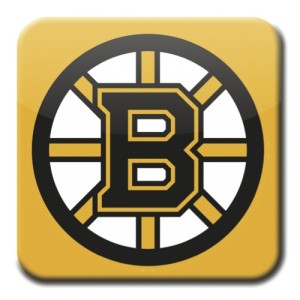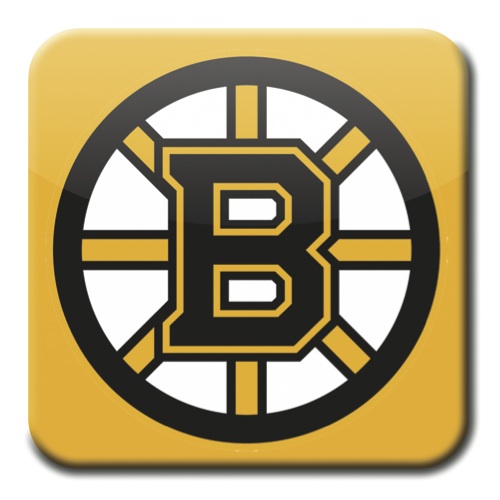 ANALYSIS: Don Sweeney definitely wants Franson as a Dougie Hamilton replacement. Long rumoured, this deal finally gets done. I would expect four or five years in that $20-million range either way. Franson could accept less money annually for the extra year of security.
Buffalo Sabres — Marek Zidlicky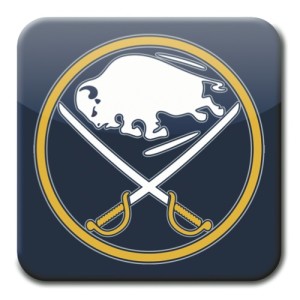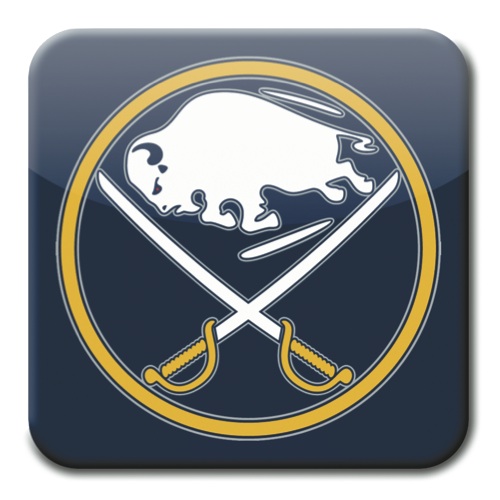 ANALYSIS: Tim Murray really wants Franson too, but if he misses out, the options for offensive-minded defencemen are pretty slim. The interest wouldn't be mutual for Christian Ehrhoff, so scratch him from the wish-list. That leaves Zidlicky, or a similar veteran like Sergei Gonchar or Lubomir Visnosky. The Sabres will get one of them if they don't get Franson.
Calgary Flames — Jiri Tlusty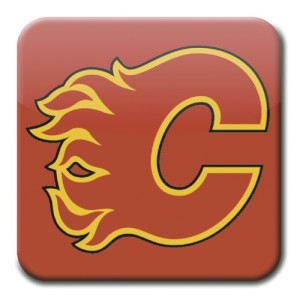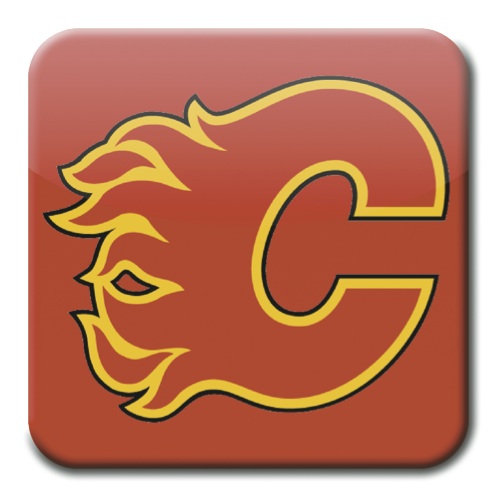 ANALYSIS: Brian Burke knows this player well, and the Flames could still use another scoring winger. Michael Frolik was a nice addition from Winnipeg and Tlusty finished off last season with the Jets too. A two-year, $5-million contract would be a wise investment for the Flames, especially if they can't afford to keep Jiri Hudler as a pending free agent next summer.
Carolina Hurricanes — Sean Bergenheim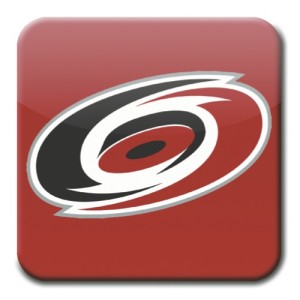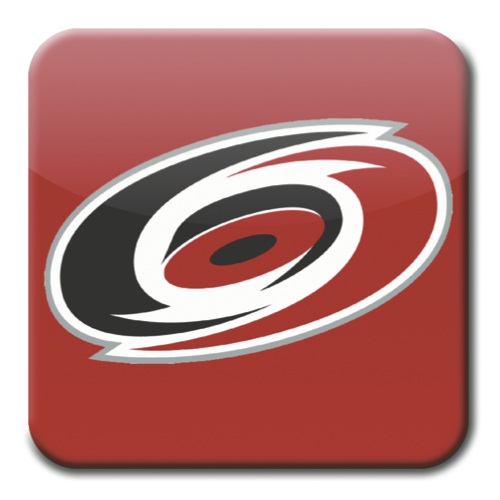 ANALYSIS: Ron Francis needs some more proven wingers too, and Bergenheim is one of those guys that can play up and down the lineup. He could essentially fill Tlusty's void that still exists from Carolina's deadline deal with Winnipeg last season.
Chicago Blackhawks — Brad Boyes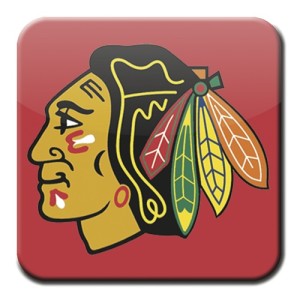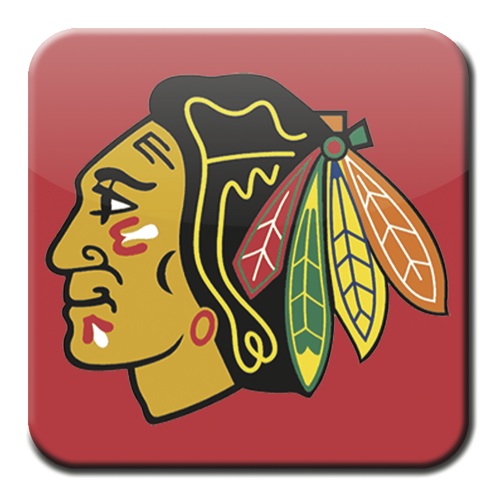 ANALYSIS: Stan Bowman needs to shed salary, not take it on, but if he can trade away a guy like Bryan Bickell, then Boyes could take the same deal as Brad Richards last season. That being a one-year, $1-million chance at a Stanley Cup. The Blackhawks do have a couple openings on left wing, possibly even one in the top six, so Boyes could be a good fit there. Havlat could be interested in an opportunity like that too, and for the chance to be reunited with Marian Hossa.
Colorado Avalanche — Andrej Meszaros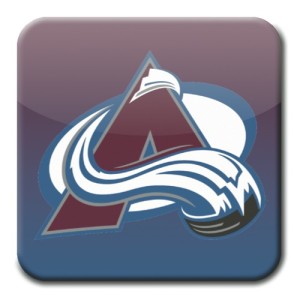 ANALYSIS: Joe Sakic has improved his defence corps this summer with the signing of Francois Beauchemin and the trade acquisition of Nikita Zadorov, but the Avs could still use another guy like Meszaros to round out their back end. Meszaros would arguably be sixth on Colorado's depth chart, ahead of Nick Holden, Zach Redmond and Nate Guenin, plus prospects Duncan Siemens and Stefan Elliott. That would give the Avs pairings of Erik Johnson with Tyson Barrie, Beauchemin with Zadorov, and Brad Stuart with Meszaros. Not too shabby at all.
Columbus Blue Jackets — Christian Ehrhoff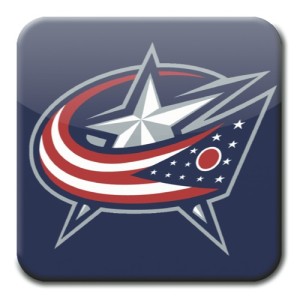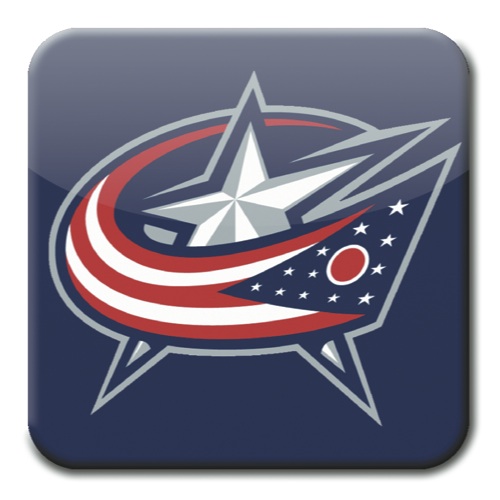 ANALYSIS: Jarmo Kekalainen apparently has an offer on the table for Ehrhoff and there's a good chance he takes it sooner or later. He still has top-pairing potential and would make a nice partner for Jack Johnson. The Jackets could play a healthy Ryan Murray with David Savard, then Fedor Tyutin with either Kevin Connauton or Dalton Prout. That's a solid group too, with the inclusion of Ehrhoff.
Dallas Stars — Tim Gleason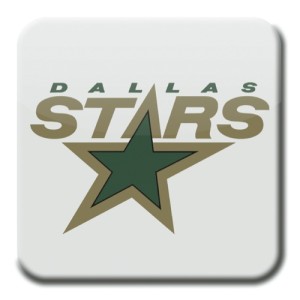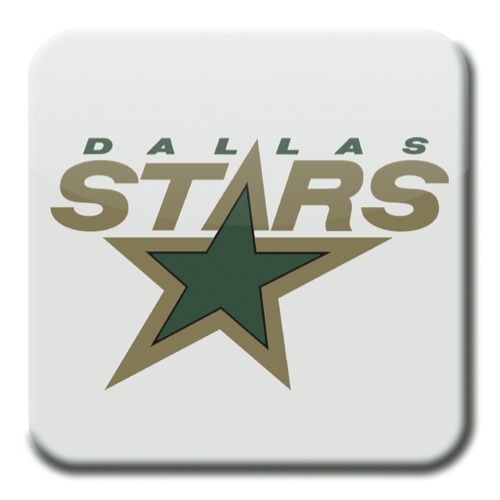 ANALYSIS: Jim Nill needs another veteran blue-liner as badly as anybody, and Gleason could fit the bill. If Dallas plans on pairing free-agent signing Johnny Oduya with sophomore sensation John Klingberg, then Gleason could make a good partner for either Alex Goligoski or Jason Demers, with another youngster rounding out the defence, be it Jordie Benn, Jyrki Jokipakka or Patrick Nemeth.
Detroit Red Wings — David Booth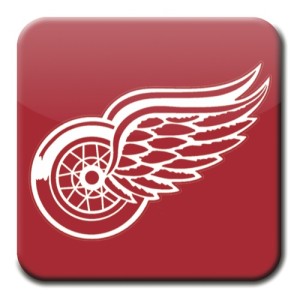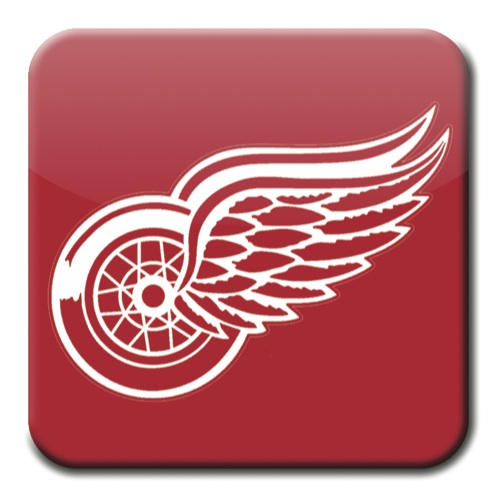 ANALYSIS: Ken Holland seems keen on signing veteran talent this summer, inking both Brad Richards and Mike Green so far. He took a chance on Stephen Weiss a couple years ago and that backfired mainly due to injuries. Booth comes with the same risk, but he had a fairly strong finish to last season with Toronto and he happens to hail from Detroit, so he'd be highly motivated by that homecoming.
Edmonton Oilers — Curtis Glencross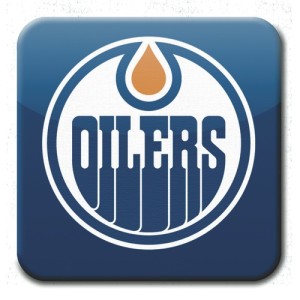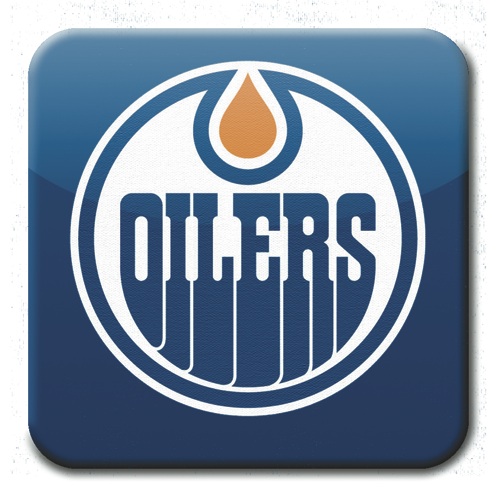 ANALYSIS: Peter Chiarelli really wants to create competition at every position heading into training camp. He and head coach Todd McLellan would certainly like what Glencross brings to the table as a versatile winger. Glencross is an Alberta boy and he'd likely welcome a return to Edmonton. He's already had a stint with the Oilers before jumping ship to the rival Calgary Flames, so he's experienced both sides of the Battle of Alberta and might not have a preference if it keeps him close to home.
Florida Panthers — Brenden Morrow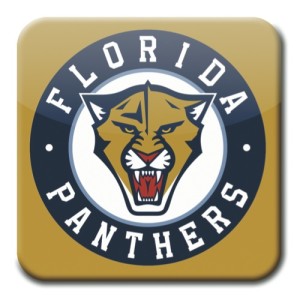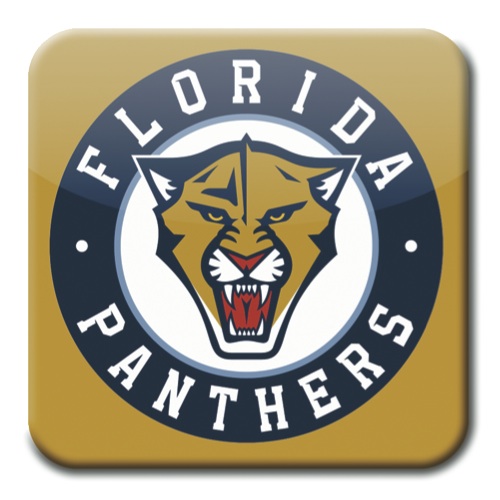 ANALYSIS: Dale Tallon has a young up-and-coming team, but he's trying to mix in some veteran leadership, whether it is Brian Campbell on the blue-line or Jaromir Jagr up front. Morrow is a former captain who would add another Stanley Cup ring to the room, not to mention an Olympic gold medal. He's coming off a strong run to the Cup final with the Tampa Bay Lightning last season and might be warm to the idea of staying in the Sunshine State.
Los Angeles Kings — Marcel Goc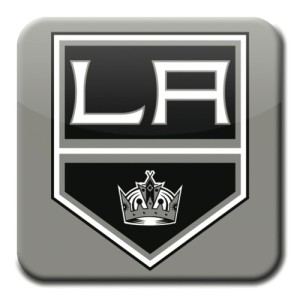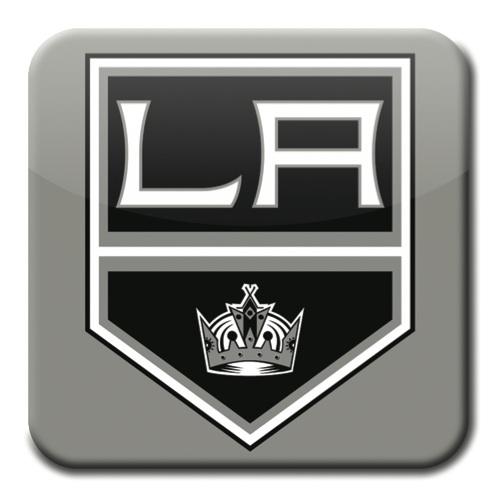 ANALYSIS: Dean Lombardi's centre depth took a hit this summer by cutting loose Jarret Stoll and buying out Mike Richards. Suddenly that strength is now suspect behind Anze Kopitar and Jeff Carter, with Nick Shore, Jordan Weal and Andy Andreoff competing for the remaining two spots. Fortunately for Lombardi, there's no shortage of free-agent options, including Goc or Maxim Lapierre as shutdown types; Olli Jokinen offering more size down the middle; or Derek Roy, Matt Cullen and Scott Gomez as more offensive pivots. At the very least, expect Lombardi to invite one or two of these guys to training camp on a tryout if they remain unsigned.
Minnesota Wild — Daniel Paille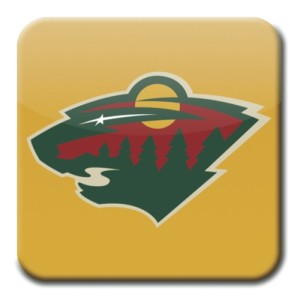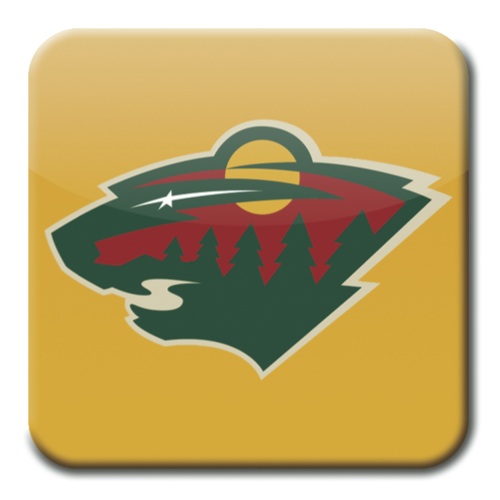 ANALYSIS: Chuck Fletcher cut ties with Matt Cooke and Kyle Brodziak this summer, so the Wild could use a depth winger like Paille. Tomas Kopecky, Steve Bernier or David Moss might also be on Minnesota's radar, but Paille seems like a solid fit there.
Montreal Canadiens — Steve Bernier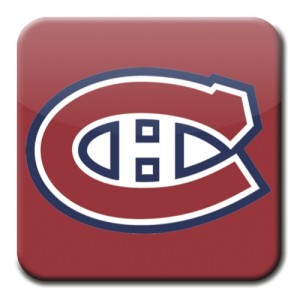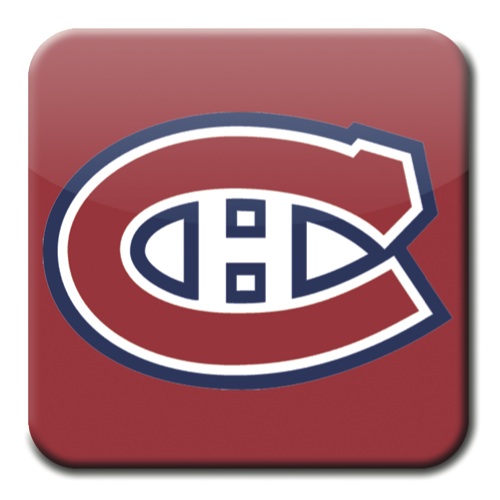 ANALYSIS: Marc Bergevin could use more size up front and Bernier is a French Canadian winger who can crash and bang, plus chip in offensively. He scored a career-high 16 goals on an offensively-challenged New Jersey team last season, so he could be trending upward as a buy-low option. Bernier could outscore recent signing Alex Semin and/or trade acquisition Zack Kassian, while allowing Montreal's young wingers to further develop in the minors.
Nashville Predators — Stephen Weiss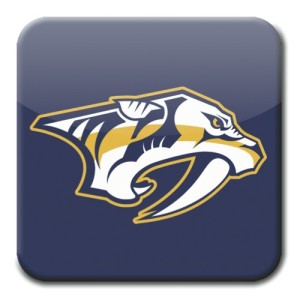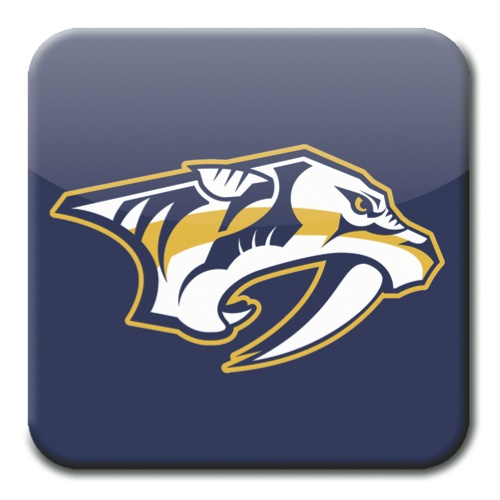 ANALYSIS: David Poile isn't opposed to these high-risk, high-reward types, especially if they are willing to sign low-risk contracts. Just last year, Poile inked not one, not two, but three in Mike Ribeiro, Derek Roy and Olli Jokinen. The latter two didn't pan out, but Ribeiro enters this season as Nashville's first-line centre. The Predators still aren't very deep at that position, with Mike Fisher penciled into the second-line spot. Roy, Jokinen and Matt Cullen are no longer in the picture, but Poile has already taken a chance on Cody Hodgson, who was bought out by Buffalo. Weiss was bought out by Detroit but has bounce-back potential if he's healthy heading into the season.
New Jersey Devils — Tomas Fleischmann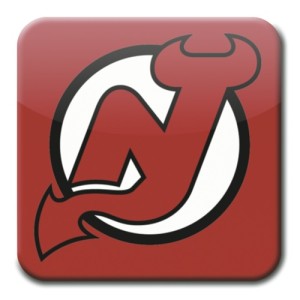 ANALYSIS: Ray Shero might take the easy way out here and just re-sign defenceman Bryce Salvador, but his new team could really use a flashy forward like Fleischmann. Nobody on the Devils' roster topped 50 points last season, and Shero has already tried to add some scoring punch by trading for Kyle Palmieri, but signing Fleischmann couldn't hurt either. There are openings on the wings in New Jersey with Bernier, Havlat and Michael Ryder leaving as free agents, and Danius Zubrus recently bought out too. The Devils could be in on Tlusty or Bergenheim as well.
New York Islanders — John Erskine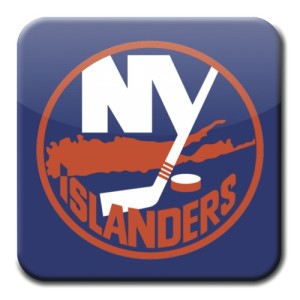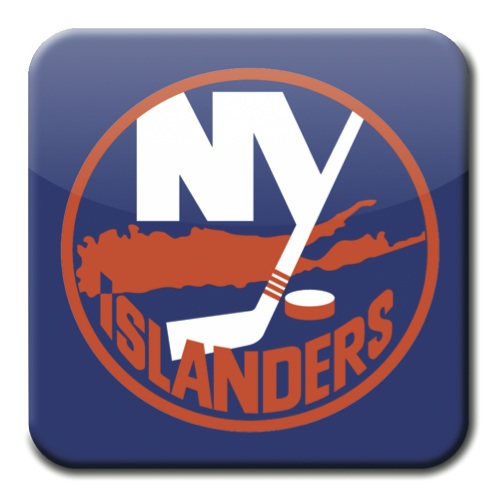 ANALYSIS: Garth Snow is probably going to grab another defenceman and likely somebody on the cheap. It probably won't be Sergei Gonchar, not if the Islanders are letting go of a similar player in Lubomir Visnovsky, which suggests Snow might prefer a more physical specimen. The Islanders have seen plenty of Erskine in recent years with division rival Washington, so he might be a target if the price is right. Anton Volchenkov, Bryan Allen and Mark Fistric could also be on Snow's shortlist. Any of them would be an upgrade on Brian Strait for the bottom pairing.
New York Rangers — David Moss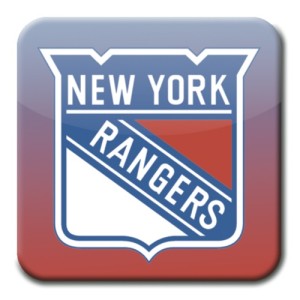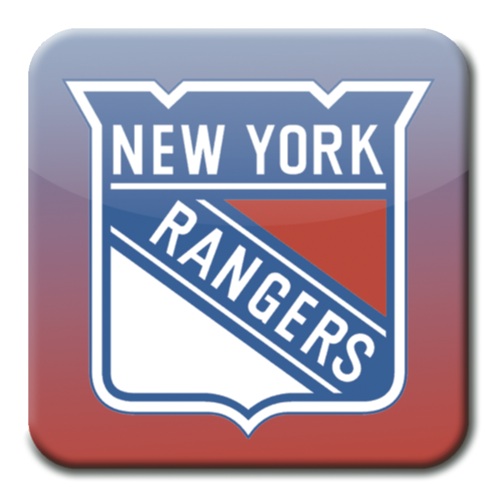 ANALYSIS: Jeff Gorton has been pretty quiet since being appointed Glen Sather's successor, mostly for cap-strapped reasons. But if he could squeeze in a bottom-six winger with size to flank Dominic Moore and Viktor Stalberg in a checking role, then Moss would be a quality candidate. He'd be an upgrade on Tanner Glass.
Ottawa Senators — Mike Santorelli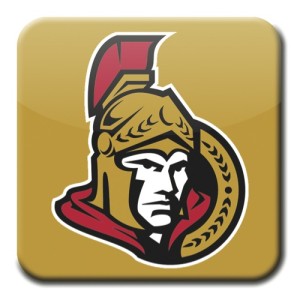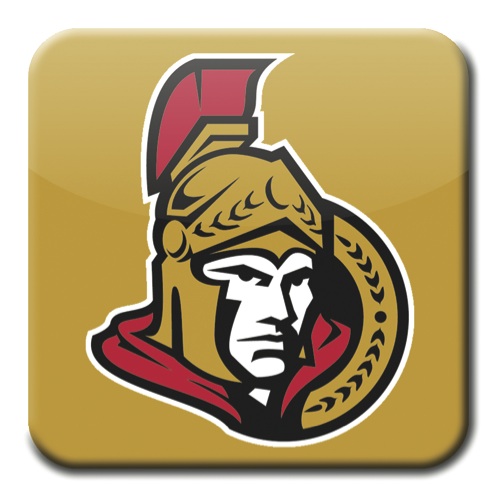 ANALYSIS: Bryan Murray saw lots of Santorelli in the Battle of Ontario last season when he emerged as an effective player for the rival Leafs. The Senators moved out David Legwand as a salary dump because of their centre depth, but if Santorelli could be had for half the cost, he could find a role even if it meant playing out of position.
Philadelphia Flyers — Tomas Kopecky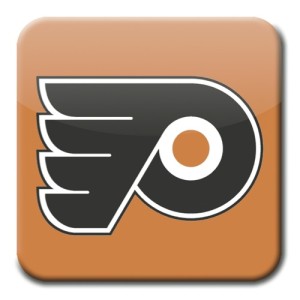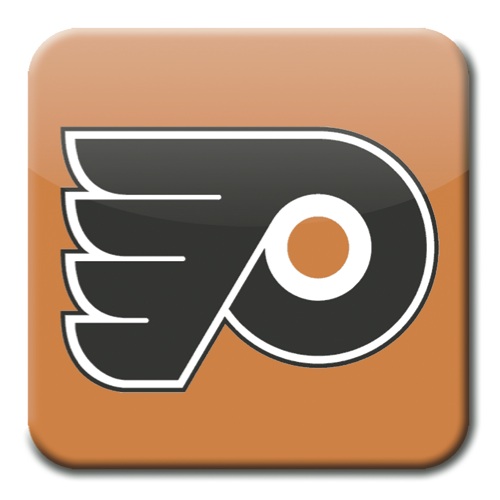 ANALYSIS: Ron Hextall is tight to the cap, but his bottom-six forwards are a real mish-mash for new coach Dave Hakstol. If they can get Kopecky at a discount, he could fill a defined role. If his salary demands are too high, then a younger less established player like James Sheppard or Brandon McMillan could plug a hole on the fourth line.
Pittsburgh Penguins — Jonas Gustavsson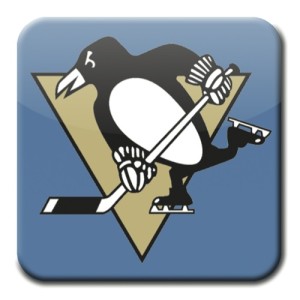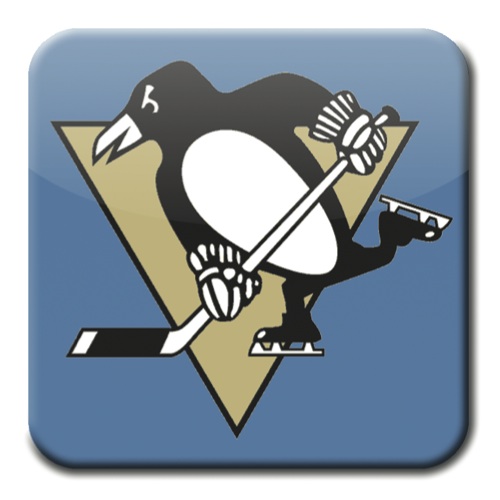 ANALYSIS: Jim Rutherford is on the record saying stud goaltending prospect Matthew Murray will remain in the minors rather than play second fiddle to Marc-Andre Fleury. That means the Penguins are still in the market for a backup netminder and Gustavsson is the best of the bunch. He could work well with Fleury as their styles are somewhat similar.
San Jose Sharks — Lubomir Visnovsky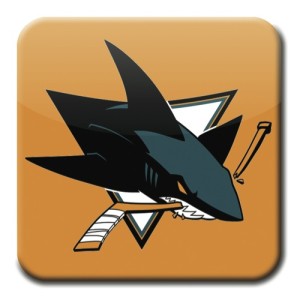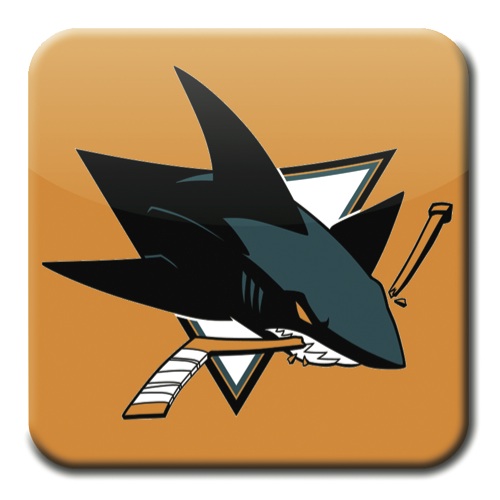 ANALYSIS: Doug Wilson is making a splash this off-season and he's already taken a step towards shoring up the Sharks' defence by signing Paul Martin as a shutdown type to pair with Brent Burns. San Jose also has Marc-Edouard Vlasic, Justin Braun and Brendon Dillon, who do their best work in their own end, which is important with a young unproven goaltending tandem in Martin Jones and Alex Stalock. But the Sharks could use some more offence from the back end, which makes Visnovsky a perfect signing. As was the case with Buffalo, Zidlicky or Sergei Gochar would address that same need.
St. Louis Blues — Anton Volchenkov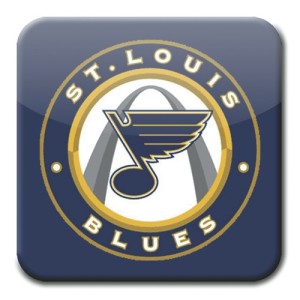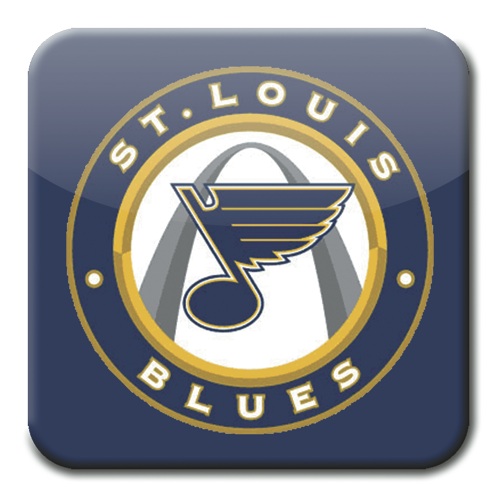 ANALYSIS: Doug Armstrong allowed Barret Jackman to leave as a free agent, likely believing his best years were behind him. Volchenkov is only a year younger and has similar hard miles on his body from playing that same rugged style, but he'd be worth considering if he was willing to sign for $1 million, half of what Jackman got from Nashville. Bryan Allen is another physical blue-liner the same age as Jackman who could fill that role for a fraction of the cost too. Or if the Blues wanted a younger replacement to complement Robert Bortuzzo, then Mark Fistric or Keith Aulie could be options too.
Tampa Bay Lightning — Jarret Stoll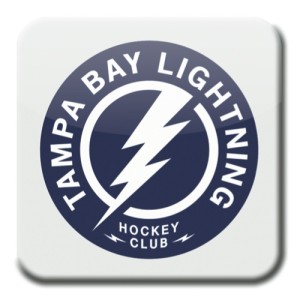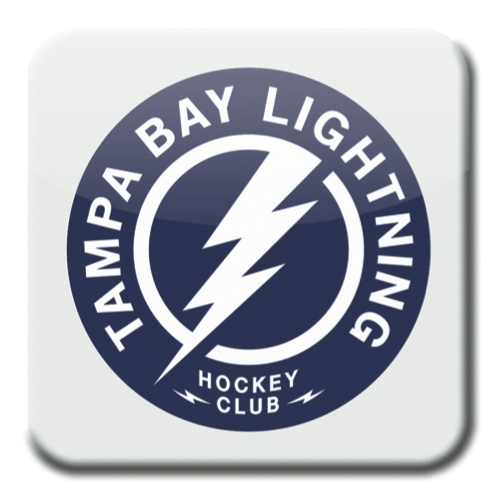 ANALYSIS: Steve Yzerman is pretty loaded top to bottom and therefore is one of the general managers least likely to make any more roster additions between now and the start of the season. That said, Tampa Bay could use a bit more centre depth and a veteran like Stoll could be a sneaky good signing. Yes, he parties in the off-season, but he also wins a ton of faceoffs, kills penalties, sacrifices his body and, most importantly, boasts two Stanley Cup rings. Teams want winners and somebody will want Stoll.
Toronto Maple Leafs — Mike Richards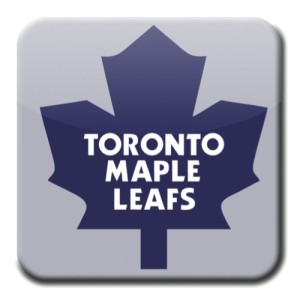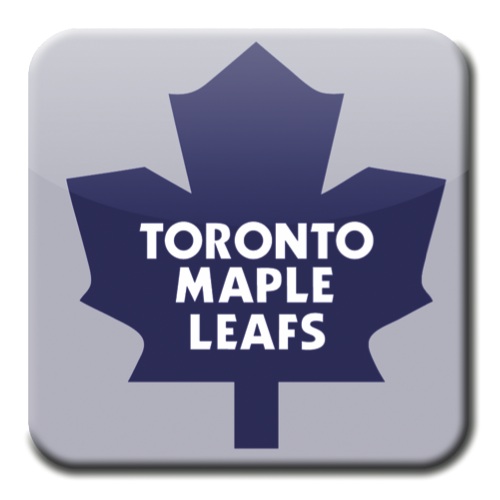 ANALYSIS: Lou Lamoriello may want to put his stamp on Toronto's roster prior to the season, and signing Richards would certainly do that. Sure, he's surrounded by controversy at the moment, but assuming he isn't charged with any serious offences for his oxycontin ordeal at the border, Richards is still only 30 years old and was also a big part of L.A.'s Cup wins. Mike Babcock had Richards on the 2010 gold medal-winning team in Vancouver, so there is a personal relationship there too. If Babcock gives his stamp of approval and Richards has his head on straight come training camp, he could be a big steal on a short-term, six-figure contract. It would obviously be his last chance and he'd be in for a world of media scrutiny, but Richards probably isn't fielding too many calls right about now.
Vancouver Canucks — Martin Erat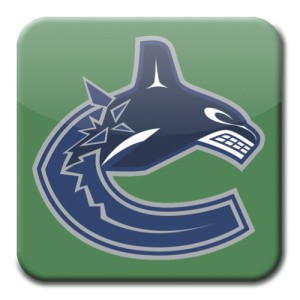 ANALYSIS: Jim Benning had been sitting on his hands for much of the off-season before pulling the trigger on a trade for Brandon Sutter. The Canucks don't have the cap space to go after any of the big fish, but Erat could come cheap given his recent struggles with Arizona and Washington. Benning's signing of Radim Vrbata paid dividends last summer and Erat has high-reward potential too. The Canucks appear to be penciling Sven Baertschi into a top-nine role, but Erat would at least give him some competition for that spot.
Washington Capitals — Lee Stempniak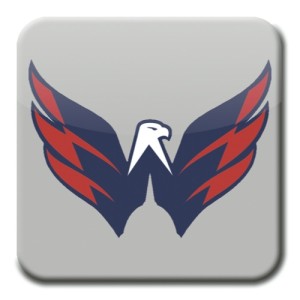 ANALYSIS: Bryan MacLellan has already upgraded his wingers with T.J. Oshie and Justin Williams replacing Troy Brouwer and Eric Fehr. Glencross was a trade-deadline acquisition whose spot remains vacant and might go to a guy like Tom Wilson. Assuming Jason Chimera and Brooks Laich are anchoring that third line, then Stempniak would look good alongside them. He'd look even better on a bargain contract.
Winnipeg Jets — Scottie Upshall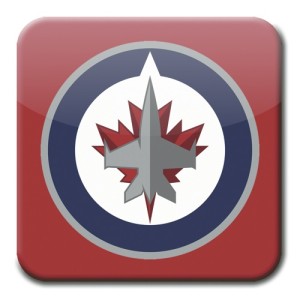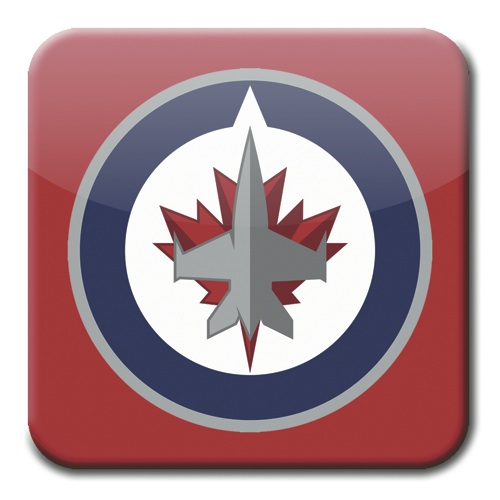 ANALYSIS: Kevin Cheveldayoff let Frolik leave as a free agent, not wanting to pay him north of $4 million on a long-term contract. But the Jets haven't really replaced Frolik on the depth chart, unless Alexander Burmistrov steps into that spot in his return to North America, or a rookie like Nikolaj Ehlers or Joel Armia cracks the roster out of training camp. That's possible, but Upshall would be a nice insurance policy as a guy who can slot in on any line. Kopecky might be more reminiscent of Frolik, and a guy like Tyler Kennedy could be worth a look as well. Scott Glennie is a Winnipegger that the Jets are probably kicking tires on too.
---
Missed The Cut
Centres — Olli Jokinen, Derek Roy, Scott Gomez, Maxim Lapierre, Matt Cullen, James Sheppard, Jim Slater, Brandon McMillan, Rich Peverley, Daniel Briere, Manny Malhotra and Joey Crabb.
Wingers — Dan Cleary, Michael Ryder, Tyler Kennedy, Scott Glennie, Erik Cole, Matt Cooke, Craig Adams, Cory Conacher, B.J. Crombeen, Daniel Carcillo, Adam Burish, Patrick Kaleta, Aaron Volpatti, Drayson Bowman, Dana Tyrell and Tomas Vincour.
Defencemen — Sergei Gonchar, Jan Hejda, Bryan Allen, Bryce Salvador, David Schlemko, Colby Robak, Mike Weaver, Mark Fistric, Keith Aulie, Keith Ballard, Eric Brewer, Jordan Leopold, Scott Hannan, Kyle Cumiskey, Corey Potter, Ryan Wilson, Brett Bellemore and Mark Fraser.
Goaltenders — Ray Emery, Peter Budaj and Igor Bobkov.
---
Do you like those signings? If not, who would you want your team to ink instead? Feel free to share your thoughts in the comments below.
Larry Fisher is a sports reporter for The Daily Courier in Kelowna, British Columbia, Canada. Follow him on Twitter: @LarryFisher_KDC.
Larry Fisher is a senior writer and head scout for The Hockey Writers, having been an at-large contributor for THW since August 2014. Fisher covers both the NHL and the WHL, specializing in prospects and NHL draft content, including his annual mock drafts that date back to 2012. Fisher has also been a beat writer for the WHL's Kelowna Rockets since 2008, formerly working as a sports reporter/editor for The Daily Courier in Kelowna, British Columbia, Canada from 2008-2019. Follow him on Twitter: @LarryFisher_KDC.