Everybody is talking about expansion these days.
It seems half our writers here at THW have already projected their team's protected lists as if the expansion draft was happening this summer. A fun exercise but, in reality, that won't take place for another year (or two), assuming the NHL does forge ahead with this process and accepts the only current applicants in Las Vegas and Quebec City. By then, rosters around the league will have changed substantially and all these lists will be outdated. Knowing that, I decided to put a different spin on the topic by drafting these new teams — the Las Vegas Black Knights and Quebec Nordiques — from available free agents as of today.
That probably sounds crazy, with it already being August and most the marquee free agents long since signed. But you may be surprised by just how much serviceable talent remains on the market.
No Shortage Of Talent
Working from the list provided at General Fanager, I jotted down the names of 70 employable free agents who could fit the bill for expansion franchises. That was an eye-opener to me as well, not realizing there were so many unsigned players capable of cracking NHL rosters. I had been a little leery whether the league could create two more teams without becoming too watered down, but this experiment alleviated those concerns. Rest assured, there will still be plenty of talent to go around.
Don't believe me? I'll let the draft results speak for themselves. Given teams carry 23 players on their active rosters, I multiplied that by two and wound up making 46 picks. It all started with a coin flip and Las Vegas, being the lucky city that it is, won the right to select first.
The Draft
First Round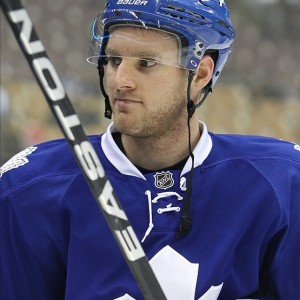 1) Cody Franson – Las Vegas Black Knights
ANALYSIS: Franson is the consensus best free agent right now and it's really a mystery why he hasn't been locked up to a long-term deal. Whatever the case, he'd be as much of a lock to go No. 1 here as Connor McDavid was in the entry draft. Franson is a big, offensive-minded, at times physical defenceman who only turns 28 on Aug. 8. That's definitely the kind of player an expansion team could build around.
2) Christian Ehrhoff – Quebec Nordiques
ANALYSIS: They say defence wins championships and Ehrhoff is a nice consolation prize to Franson. He's older, at 33, but should still have a few good years left in him. Ehrhoff is a better skater than Franson and arguably more effective in his own zone too.
3) Jonas Gustavsson – Las Vegas Black Knights
ANALYSIS: The goalie market is slim pickings, which is the only reason The Monster is off the board this early. Perhaps a surprise pick, but Gustavsson is the best of the bunch and will only be 31 in October. He's one of those backups who could become a decent starter in the right situation.
4) Jiri Tlusty – Quebec Nordiques
ANALYSIS: Tlusty is 27 years old and a former first-round pick who once scored 23 goals in 48 games. That was only three seasons ago, but for reasons unknown, he's also out of work for the time being. Tlusty is certainly top-five in terms of skill level.
5) Stephen Weiss – Las Vegas Black Knights
ANALYSIS: Weiss had a rough go in Detroit, but he could benefit from a change of scenery to a team that relies on him as a go-to player again. He'd have a lot to prove in a first-line centre role, but he's succeeded in the past.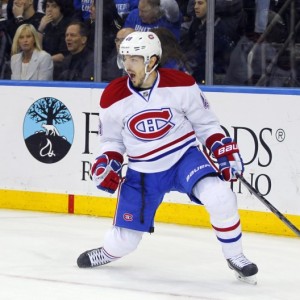 6) Daniel Briere – Quebec Nordiques
ANALYSIS: Briere has considered calling it a career, but the lure of playing in his home province again would be enough to put off retirement. And like Weiss, he'd be thrust into a prominent role.
7) David Booth – Las Vegas Black Knights
ANALYSIS: Booth would be reunited with Weiss, having both reached the 60-point plateau as line mates in Florida back in 2008-09. That was a long time ago, but they could rekindle that chemistry.
8) Tomas Fleischmann – Quebec Nordiques
ANALYSIS: Fleischmann is another skilled winger who could flank Briere opposite Tlusty. You have to admit, that's a pretty decent top line, better than some expansion teams from years past. Fleischmann is only 31, so he shouldn't be finished by any means.
9) Andrej Meszaros – Las Vegas Black Knights
ANALYSIS: Going back to the blue-line, Meszaros is probably best suited for second-pairing duty behind Franson, but he's got a nice skill-set that should make him a wanted commodity in an expansion draft. Meszaros turns 30 in October and warrants another shot.
10) Marek Zidlicky – Quebec Nordiques
ANALYSIS: Zidlicky is 38 and on his last legs, but he still managed 34 points last season and 42 the year before. There is still interest in him, and he'd make a nice power-play partner for Ehrhoff in this scenario.
11) Eric Brewer – Las Vegas Black Knights
ANALYSIS: Brewer might be washed up and probably wouldn't go this high, but somebody needs to take care of the defensive zone alongside either Franson or Meszaros. Brewer could still be that guy, or at least this GM believes in him.
12) Curtis Glencross – Quebec Nordiques
ANALYSIS: Glencross brings some size and feistiness to a small forward group thus far. He's not afraid to get his nose dirty in the corners and bag some garbage goals, which makes him a welcome addition on this roster.
13) Jan Hejda – Las Vegas Black Knights
ANALYSIS: Hejda is another defence-first guy to round out their top four. He won't 'wow' the fans, but he'll go about his business in a workmanlike manner and be a plus player on most nights.
14) Bryan Allen – Quebec Nordiques
ANALYSIS: Allen is similar, a bigger body who fills a shutdown role. Every team needs these kind of defencemen, just as much as they need the flashy offensive types.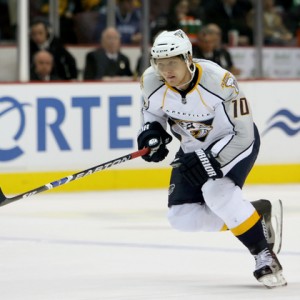 15) Martin Erat – Las Vegas Black Knights
ANALYSIS: Erat hasn't been in great situations with Washington and Arizona, but he could still be an offensive catalyst for an expansion team. He's 33 years old now, but with age comes wisdom and Erat hasn't lost his creativity over the years.
16) Lee Stempniak – Quebec Nordiques
ANALYSIS: Stempniak is an up-and-down winger like Glencross, capable of playing up-and-down the depth chart. On an expansion roster, Stempniak slots in as a top-six forward.
17) Brad Boyes – Las Vegas Black Knights
ANALYSIS: Boyes can still put the puck in the net when he gets a chance, just look at his success rate in shootouts. He's worth taking a chance on.
18) Bryce Salvador – Quebec Nordiques
ANALYSIS: Salvador has partnered with Zidlicky in the past, so they could be a natural fit together. When it comes to expansion drafts, general managers will take that kind of stuff into account.
19) Derek Roy – Las Vegas Black Knights
ANALYSIS: Roy couldn't secure a regular role with Nashville, but he clicked with Nail Yakupov in Edmonton and looked like his old self at times toward the end of last season. He's 32 and could still rejuvenate his career with the right opportunity.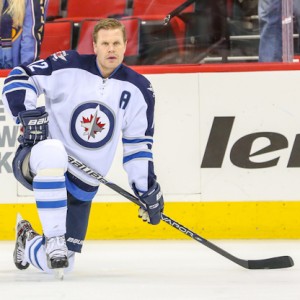 20) Olli Jokinen – Quebec Nordiques
ANALYSIS: Jokinen is a big centre, something that is difficult to acquire nowadays. Sure, he's 36 years old and no longer the most fleet of foot, but that hasn't stopped him yet. Jokinen is pretty good in the face-off circle and along the boards too.
21) Martin Havlat – Las Vegas Black Knights
ANALYSIS: Havlat is probably a top-10 talent in this draft, even at 34 years old, but his injury history causes his stock to plummet here. If he could ever stay healthy, Havlat could still pile up the points.
22) Steve Bernier – Quebec Nordiques
ANALYSIS: Bernier scored a career-high 16 goals last season and he just turned 30 years old this spring, so it's a little surprising to see him still available, both in free agency and at this point in my draft. That he's born in Quebec City makes this pick a no-brainer.
23) Scottie Upshall – Las Vegas Black Knights
ANALYSIS: Upshall struggled last season with only eight goals and 15 points, but he could definitely bounce back. He'll turn 32 as the season starts in October and I'd be surprised if he doesn't get a contract somewhere by then.
Second Round
24) Sergei Gonchar – Quebec Nordiques
ANALYSIS: Gonchar is obviously more talented than a few defencemen who were picked before him, but his days are numbered at 41 years old. That said, he's another good power-play option, especially if he can play sheltered minutes at even strength.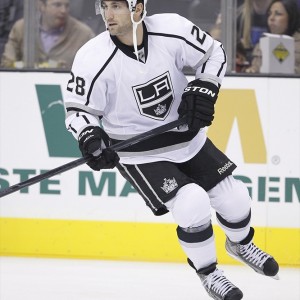 25) Jarret Stoll – Las Vegas Black Knights
ANALYSIS: It seems only fitting that Stoll be selected by Las Vegas. He had a run-in with local law enforcement this off-season but probably wouldn't mind calling Sin City home.
26) Peter Budaj – Quebec Nordiques
ANALYSIS: Finally, our second goalie is picked. Budaj wasn't even in the NHL last season and suddenly he's a starter again. Good luck with that.
27) Sean Bergenheim – Las Vegas Black Knights
ANALYSIS: Sticking with former Panthers theme, Bergenheim makes sense at this spot. He's also a good fit on the wing for this developing roster.
28) Matt Cullen – Quebec Nordiques
ANALYSIS: Cullen is another veteran centre nearing the end of his career, turning 39 in November. But he's continued to chip in offensively in recent years and is a decent depth option.
29) Lubomir Visnovsky – Las Vegas Black Knights
ANALYSIS: Like Gonchar, Visnovsky is getting long in the tooth, but he's similar in the sense that he can still be a threat manning the point on a power play. Visnovsky is a buy-low, or in this case pick-low, who could turn into a steal in the short-term.
30) Michael Ryder – Quebec Nordiques
ANALYSIS: Ryder was a healthy scratch for almost half of last season, but he's scored 30-plus goals three times in the last decade. Ryder's shot is his biggest weapon and players don't really forget how to shoot.
31) Keith Ballard – Las Vegas Black Knights
ANALYSIS: There's still hope for Ballard too, providing he can overcome his injuries. He's not as old as you might think, only turning 33 in November, so he's worth the gamble, especially if he can pass a physical.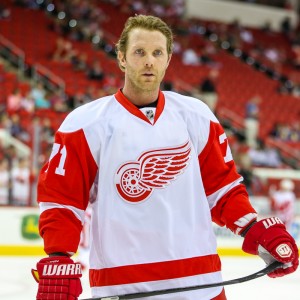 32) Dan Cleary – Quebec Nordiques
ANALYSIS: Another Maritimer like Ryder, Cleary had 10 points in 14 playoff games just three post-seasons ago, but he managed only one goal and two points in 17 regular-season games last season. Cleary doesn't think he's done and he'd bring some Stanley Cup-winning experience to the fold.
33) Scott Gomez – Las Vegas Black Knights
ANALYSIS: Gomez had to bide his time to catch on with the Devils last season but then somewhat resurrected his career with 34 points in 58 games. That tied him for third in team scoring, so the 35-year-old Gomez can still be productive to some extent.
34) Daniel Paille – Quebec Nordiques
ANALYSIS: Paille still strikes me as a good fourth-liner on most teams and it's a bit shocking to see him unsigned into the second month of free agency. Other teams must be reading into the fact that Boston made him a healthy scratch down the stretch with its playoff hopes on the line. The Bruins didn't make it and now Paille is having trouble finding a new home. Hello, expansion.
35) Brenden Morrow – Las Vegas Black Knights
ANALYSIS: Morrow nearly won another Cup with Tampa Bay and he might not be interested in joining an expansion team, but a Las Vegas franchise would somebody to keep the young(er) punks in line. Morrow would be the likely captain too.
36) Rich Peverley – Quebec Nordiques
ANALYSIS: Peverley's playing future remains uncertain, but he's too good to pass up this late in the draft. If he gets medical clearance, Peverley could push for a top-six spot on this roster.
37) Erik Cole – Las Vegas Black Knights
ANALYSIS: Ditto here, Cole's health is the big question mark and the only thing holding him back from being a top-20 pick. If he's able to play, this team gets a huge boost. Consider Cole a high-risk, high-reward pick, but this is Vegas we're talking about. They roll that dice all day long.
38) Anton Volchenkov – Quebec Nordiques
ANALYSIS: Volchenkov is a hard guy to play against, very physical and relentless. Some might say he's a better pick than Brewer way up at 11th, but Volchenkov could certainly be a good value pick in this spot.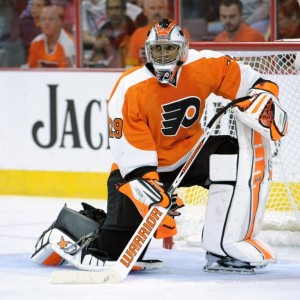 39) Ray Emery – Las Vegas Black Knights
ANALYSIS: A little puzzling that Emery didn't go over Budaj as Quebec's starter or that the Nordiques didn't follow up with him to form that tandem, but Vegas is known for its rebellious types and Emery plays on the edge even as a goalie.
40) Mike Santorelli – Quebec Nordiques
ANALYSIS: Santorelli serves as the extra centre in case Peverley retires sooner than later. Santorelli's stock sure dropped from his time in Toronto until now, having struggled with Nashville in the playoffs. But he's only 29 years old and if he's willing to sign for less than $1 million, Santorelli will have his share of suitors.
41) Tomas Kopecky – Las Vegas Black Knights
ANALYSIS: Likewise, Kopecky is an extra winger and a backup option in case Cole is a no-go. Kopecky only scored two goals last season, but he's scored 15 on a couple of occasions in his career and has a reputation as an effective role player.
42) Jack Skille – Quebec Nordiques
ANALYSIS: Skille, at 28 years old and being a former first-round pick, is worth a late-round flyer here. These teams need some youth and he possesses the tools — size, speed and skill — to turn into an everyday player.
43) James Sheppard – Las Vegas Black Knights
ANALYSIS: Sheppard is a younger centre with some upside at only 27 years old. He'll get a contract, and he'd be a solid choice for any expansion team.
44) Colby Robak – Quebec Nordiques
ANALYSIS: Robak brings some much-needed youth to this old blue-line. Robak is only 25 years old and appears ready to become an NHL regular on a weaker team.
45) Tim Gleason – Las Vegas Black Knights
ANALYSIS: Gleason, on the other hand, is already a grizzled veteran at 32 years old, but he should be far from done. Again, some would say Gleason's better than Brewer, so the Black Knights would be thrilled to get him 34 picks later.
46) Igor Bobkov – Quebec Nordiques
ANALYSIS: Last and least, Bobkov gets picked essentially by default because Quebec still needs a backup goalie. The options are nonexistent at this point, and the Nordiques might be better off trying to coax Martin Brodeur out of retirement at 43 years old. Then again, Bobkov is only 24 and stands 6-foot-5, so there might be some potential there yet.
---
Depth Charts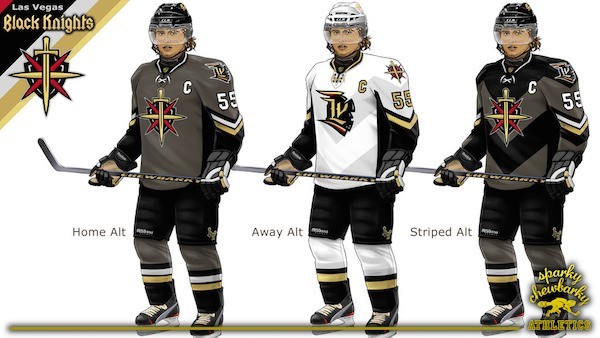 Las Vegas Black Knights
Forwards
Martin Erat-Stephen Weiss-David Booth
Brad Boyes-Derek Roy-Martin Havlat
Scottie Upshall-Jarret Stoll-Sean Bergenheim
Brenden Morrow-Scott Gomez-Erik Cole
Tomas Kopecky-James Sheppard
Defencemen
Cody Franson-Eric Brewer
Andrej Meszaros-Jan Hejda
Lubomir Visnovsky-Keith Ballard
Tim Gleason
Goaltenders
Jonas Gustavsson
Ray Emery
Head Coach – John Tortorella
Associate Coach – Pierre McGuire
General Manager – Doug MacLean
---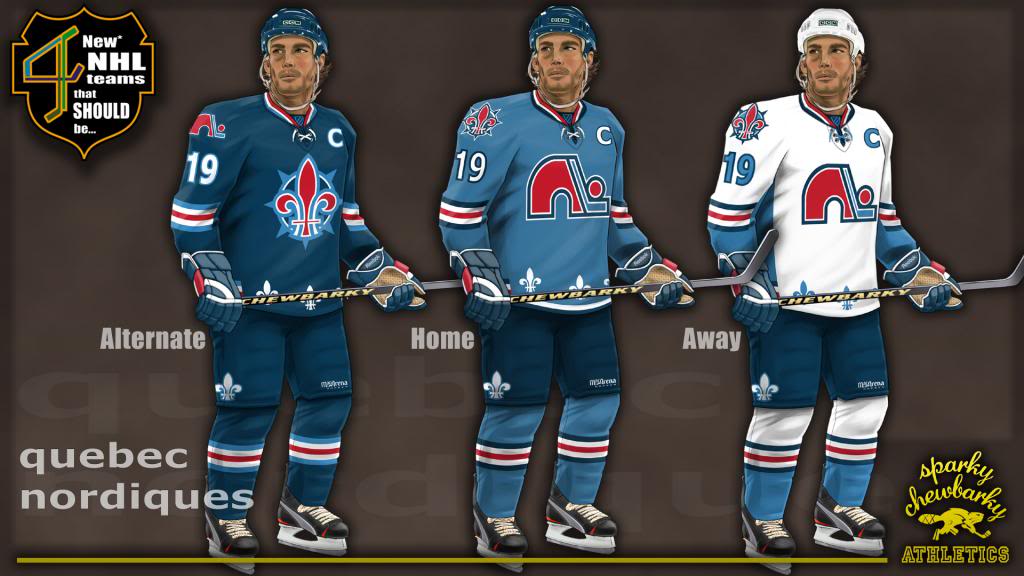 Quebec Nordiques
Forwards
Jiri Tlusty-Daniel Briere-Tomas Fleischmann
Curtis Glencross-Olli Jokinen-Lee Stempniak
Steve Bernier-Matt Cullen-Michael Ryder
Dan Cleary-Rich Peverley-Daniel Paille
Mike Santorelli-Jack Skille
Defencemen
Christian Ehrhoff-Bryan Allen
Marek Zidlicky-Bryce Salvador
Sergei Gonchar-Anton Volchenkov
Colby Robak
Goaltenders
Peter Budaj
Igor Bobkov
Head Coach – Guy Boucher
Associate Coach – Philippe Boucher
General Manager – Julien BriseBois
---
Comparing Rosters
Well, what do you think? Those look like fairly solid lineups to me, aside from the glaring weaknesses in goal. A lot of those players are well past their prime or injury-prone — both in some cases — but there have been worse NHL teams on paper in years past. Sure, the Black Knights and Nordiques lack top-end talent and stud prospects, but that's the nature of the beast with expansion teams. They all tend to suck for at least a couple of seasons. It's unlikely either of these rosters would contend for a playoff spot. They would probably be hard-pressed to win 20 games — 1 in every 4 — but would one or both finish ahead of the Arizona Coyotes in the standings? Or maybe the New Jersey Devils, Toronto Maple Leafs or Carolina Hurricanes? Doubtful, but they might be able to hold their own against those projected lottery teams.
Who would win the head-to-head between these expansion teams? If I were a betting man, I'd put my money on Las Vegas. The Black Knights have the best player in Franson and superior (albeit still mediocre) goaltending, but the Nordiques have the better overall defence and more of a physical presence up front, which might help if push came to shove. It's a game I'd pay to watch. Well, five years ago for sure. If it was being broadcast on TV tomorrow, I'd definitely tune in. Not sure if that's the summer withdrawals talking, but I see some intrigue there. Maybe it's because I drafted the teams and would want to see the fruits of my labour in action.
Who Didn't Get Picked?
Evidently the free-agent pool was barren for goalies — scraping the barrel to say the least — but as my draft came to a close, there were still lots of leftover forwards and a half-dozen defencemen too.
Just enough to make a third team? Why not. I was going to call this bunch of misfits the Seattle Grunge, but then I remembered that THW's own Shawn Reznik had shared some sharp-looking concept jerseys for a Seattle franchise known as the Kraken.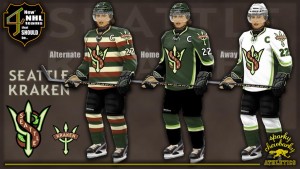 Seattle Kraken
Forwards
Tyler Kennedy-Marcel Goc-David Moss
Matt Cooke-Maxim Lapierre-Craig Adams
Brandon McMillan-Jim Slater-Drayson Bowman
B.J. Crombeen-Manny Malhotra-Daniel Carcillo
Adam Burish-Cory Conacher
Defencemen
Jordan Leopold-John Erskine
Mark Fistric-Kyle Cumiskey
Mike Weaver-Scott Hannan
David Schlemko
Goaltenders
Hmm . . . drawing blanks here, what's Tim Thomas up to these days? Keith Aulie is a pretty big dude that has blocked a decent number of shots as a defenceman. If memory serves correct, Patrick Kaleta once said he'd strap on the pads to stay a part of the Buffalo Sabres, but would he be willing to do the same for the upstart Kraken? Scott Glennie, at only 24 years old, is another forward who deserves a second chance, but not between the pipes. Hosting open auditions for local beer-leaguers might be the way to go.
Realistically, this team wouldn't stand a chance regardless of who was in net. Carey Price couldn't even steal them a win on an all-world night. Don't get me wrong, there are still some NHL-calibre players on that roster who could end up catching on somewhere, but as a collective unit, they leave a lot to be desired. Truth be told, they almost look like an expansion team. I'll leave it at that.
Larry Fisher is a sports reporter for The Daily Courier in Kelowna, British Columbia, Canada. Follow him on Twitter: @LarryFisher_KDC.