The Pittsburgh Penguins took Game 1 of the Stanley Cup Final, defeating the Nashville Predators by a score of 5-3 Monday night at PPG Paints Arena. While happy to win the game, the team was clearly disheartened by their lame .416 shooting percentage, scoring a meager five times on twelve shots.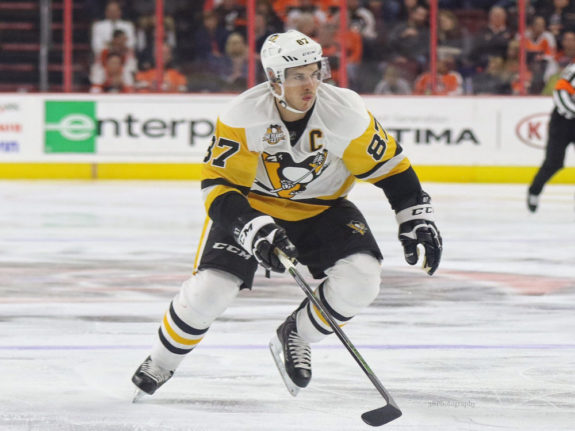 "We need to be better," said a frustrated Penguins captain Sidney Crosby. "To only score on less than half our shots? That's pathetic. What an absolute waste."
Crosby took three shots in the game, the most of any Penguins player, and was rightfully ashamed of himself. It was a disgraceful output for the team given their twelve shot total – a complete lack of discipline to shoot without scoring.
"If we're gonna shoot a dozen times, we expect nine goals," added Crosby.
Starting Slow, Fizzling Out
Pittsburgh started slowly, scoring on four of its first nine shots (.444 shooting percentage) against veteran goaltender Pekka Rinne.
The Penguins did not record a shot in the second period. According to NHL Public Relations, the Predators are the first team to hold an opponent to zero shots on goal in a period in the Stanley Cup Final since the NHL began tracking the statistic in 1957-58.
Their shot-less span lasted 37 minutes — more than half a regulation game. The feat surprised many, but the reality was that the players just didn't see any opportunities to score and didn't want to hear the wrath of their coach for taking a shot that would be saved.
When they finally resumed shooting, the wheels completely fell off the bus… only scoring once on the last three shot attempts (a .333 shooting percentage). Jake Guentzel and Nick Bonino scored the game's last two goals, for a final score of 5-3. Bonino was credited with two shots and two goals.
"I was on target tonight," said the thickly chin-carpeted Bonino. "I've been trying to be more expeditious. No one wants to squander a shot."
Both Malkin and Guentzel scored on their only shots taken. Having had to undergo shock therapy for every missed opportunity, they've learned their lesson to only shoot when they know they'll score.
Careless Preds Offense
After falling behind, 3-0, the Predators fought back, eventually erasing the deficit to tie the game 3-3 in the third period. Goals by Ryan Ellis, Colton Sissons and Frederick Gaudreau evened the game with 6:31 left in regulation.
They carelessly and haphazardly, though, sent a weeks worth of shots on Matt Murray in just this one game.
Rinne, pulled at the end of the third period for an extra attacker, finished with seven saves on eleven shots, for a .636 save percentage. At the other end of the rink, winning goaltender Murray made 23 saves on 26 shots, for a .885 save percentage.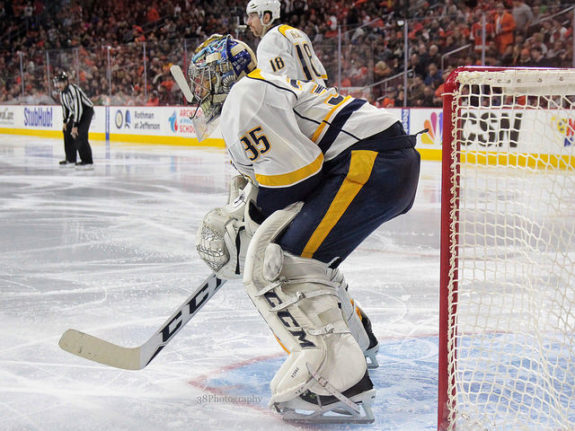 Nashville outshot Pittsburgh 26-12 for the game. Predators' centerman, Colton Sissons had a game-high seven shots on goal for the Predators — more than half the total of the entire Penguin team — but scored only one goal.
The loss in Game 1 is the first time the Predators have trailed a playoff series this postseason.
Executing their Game Plan
On the heels of back-to-back, pushed-to-the brink physical seven-game series against the Washington Capitals and Ottawa Senators, the Penguins are admittedly tired and therefore need to make every shot count. Efficiency is the name of the game.
"Shooting a measly 40 or 45 percent is never gonna get us another Stanley Cup," said a dishonored Penguins Conor Sheary while looking away from the cameraman taping his interview. "We need to be up in the 70-75 percent range. We were a disgrace tonight. It's humiliating."
The disgraced Sheary scored only once on his two shots and was likely shunned by his teammates after the game.
Scoring on less than half their shots is clearly unsustainable for the defending Stanley Cup Champions. They need to be much more business-like and economical with their shot selection. Over-exerting themselves with frivolous shots or ones that have no chance finding the back of the net will burn them out quickly. That kind of wreckless shot taking will catch up to them eventually.
After the game, head coach Mike Sullivan was livid with his team's run-and-gun twelve shot mentality.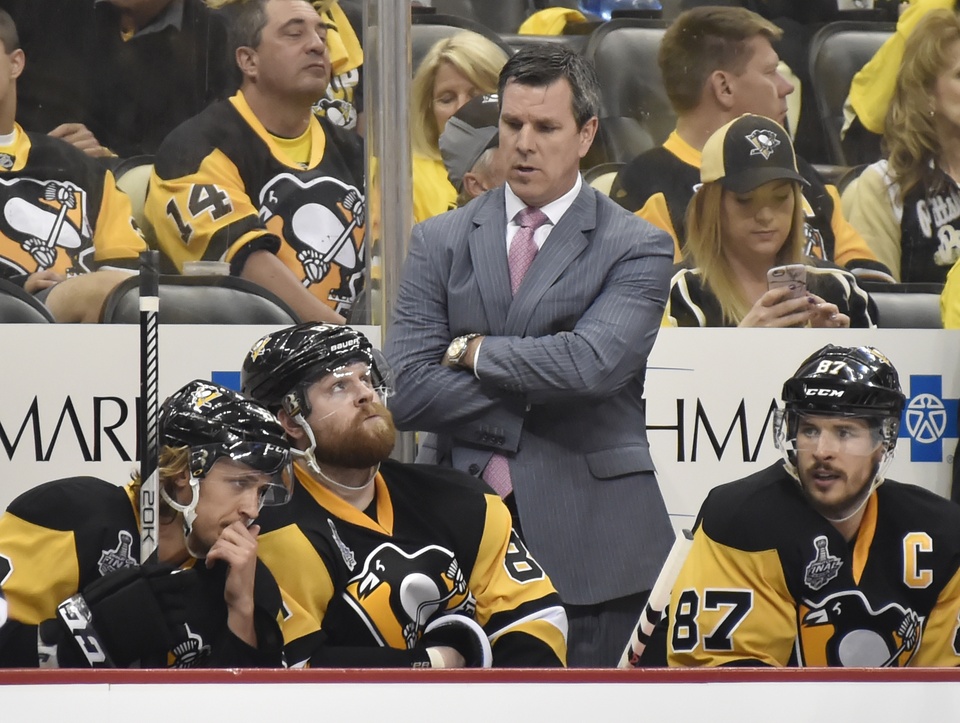 "We don't have the firepower to shoot a whopping dozen times per game," said the frazzled coach. "We need to limit our shot taking to ten at most. Single digits preferably."
"Our game plan was nine shots, six goals," said sniper Evgeni Malkin. "We were off our game tonight. We didn't execute."
"If we want to win this series, we need to play smart and shoot smart," said Phil Kessel. "We were lucky to win tonight."
The Penguins won this game with the lowest shot total in NHL playoff history.
Game 2 of the Stanley Cup Final is Wednesday night in Pittsburgh.
Relax. It's satire.