Ontario's Minister of Heritage, Sport, Tourism and Culture Industries, Lisa MacLeod dropped a bombshell on the OHL this week when she announced that body contact likely won't be an option in 2020-2021. "It would be safe to say that body contact, unless it's incremental, will not be permitted as a result of COVID-19," said MacLeod. "That would pose a challenge in terms of how they amend their play."
This change will shake the foundation of the sport if this season goes forward.
Why They Should Play
It doesn't do anyone any good to sit around for over a year. Sure, you won't be able to lay the body, but at the very least, you are on the ice showcasing as many of your talents as possible.
Part of what makes Minister MacLeod's statement so interesting is introducing body contact incrementally as the season goes along. That leaves the door open for checking to return by the end of the season, so at least there's that.
There is also the potential for amazing talent to rise to the next level. The smaller and shiftier players will have more time and space to make things happen. There will be plenty of goals and loads of highlight-reel plays, so if that's what you want to see, you should enjoy hockey without body contact.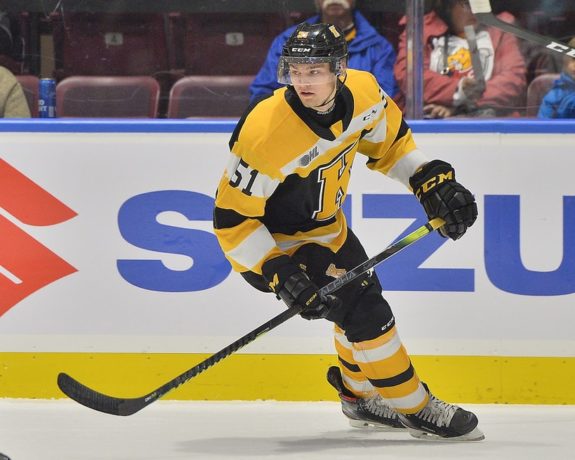 Players like Shane Wright or Connor McMichael already have the ability to make teams consistently pay for their mistakes, but imagine what their point totals will look like if they don't have to worry about getting run over every time they go near the puck?
Related: Shane Wright Will Be the First Overall Pick in 2022
It's seen in minor hockey all the time; the fast kids (who are normally the small ones) are always really good until players start hitting. It would be interesting to see who benefits the most from no body contact and what teams it effects. It should help the younger and smaller teams like the Ottawa 67's, the Kingston Frontenacs, and North Bay Battalion, if there is a season.
The no contact rule would also allow the OHL to test run no fighting. Fighting should be phased out of junior hockey in my opinion. There is no need to see young players beating at one another. If a season without fighting goes well, don't expect to see it again on OHL ice.
Why They Shouldn't Play
This major change will have hockey traditionalists bent out of shape, and can you blame them? It changes the way the sport works.
Related: The NHL and Fighting: Why It's a Vital Part of the Game
Remember the part about the smaller, speedier player having the advantage? Well, the flip side isn't so great. What about the bigger players who need to use their bodies to be good enough to play at the OHL level? A player like Will Cuylle would likely not have been drafted this week, at least not as early as he was, without his size.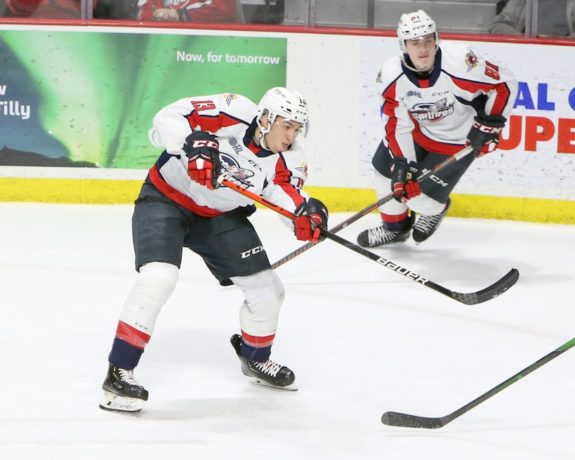 Some teams will be hurt by these changes. The Windsor Spitfires and Flint Firebirds are the first two teams that come to mind because they like to grind their opponents down, and using physicality as a tool will suffer, there's just no two ways about it.
Delaying the 2020-2021 season's start date to mirror that of the NHL could be an alternative option for the league. Starting on Jan. 1 instead of Dec. 1 could give the OHL and the province of Ontario enough time to get on the same page to approve body contact.
Related: OHL Announces Return to Play Plan
Without contact, we will likely see drafted players head to the AHL if they are eligible, and if they aren't, NHL teams could look to have their draft picks sent to play in Europe.
It will be near impossible to limit body contact at this high level. When was the last time you went to an OHL game and didn't see scrums in front of the net or someone trying to move a player screening the goalie from the front of the net? How much contact is too much contact? That still needs to be clarified.
Should They Play?
The OHL's goal should always be to have a season if it is safe for them to do so. Ideally, for everyone, contact would be allowed in the game, but if it isn't, playing is still the best option. For the sake of the players who are still developing, being on the ice and playing games is vital. Players already lost the end of last season and some junior careers were cut short. It would be a shame to see it happen again.
If you ask anyone involved with the OHL, I'm sure they would tell you they want to play, but only in the safest environment possible. If that means it's impossible to start the season with body contact, so be it. There could be contact implemented gradually throughout the season which is promising. However, you have to wonder what the short-term and long-term impact will be on the players and the league.
---
---