First round picks in the OHL draft always get the attention of the fans. It's the picks that are made later, though, that can turn out to be just as valuable.
The OHL Priority Selection is made up of 15-rounds. The first two rounds of the draft are generally can't-miss prospects who are OHL ready. As you get later in the draft, players still have the potential but aren't as ready to hit the ice at the OHL level.
It's the final handful of rounds, though, that can be most intriguing. This is where picks can be flyers, long-shots, or even family members. They're not expected to make the club but they still give it everything just in case.
Less Spotlight But Still Goal Light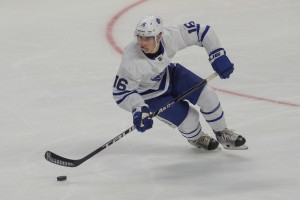 Every season you see a player like a Taylor Hall, Mitch Marner or Owen Tippett drafted early – pure skill and ready to dominate. They are the ones who get the spotlight. The players taken later have potential and have lit the lamp in years past, but they tend to fall to the wayside when it comes to publicity.
Since the 2007 OHL Priority Selection, several players have been taken in later rounds and gone on to make significant impacts in the OHL. Whether it's longevity, production or a combination thereof, they've made their mark and people forget that they were long-shots.
Late Round Impacts
Here is a list of 10 players who were selected in later rounds and proved that where you're chosen makes no difference in the long-run. For this list, we start at round 11.
2007 – F Mike Schwindt
(Niagara, 13th round, 255th overall out of Grey-Bruce Highlanders) – He played in 250 games with Niagara and Sault Ste. Marie with 38 points and 243 PIMs.  Schwindt has been playing in Europe and is currently playing in a professional league in Hungary.
2007 – F Andrew Shaw
(Niagara, 11th round, 215th overall out of Quinte Red Devils) – He played in 190 games, scoring 107 points and adding 361 PIMs. Shaw now plays for Montreal in the NHL.
2008 – D Saverio Posa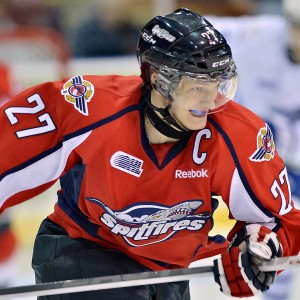 (Windsor, 15th round, 297th overall out of Detroit Little Caesars) – Posa played in 232 games for Windsor and Guelph with 51 points and 178 PIMs. He was the Spitfires' captain for the 2012-13 season. Posa is playing for the Cincinnati Cyclones of the ECHL this season.
2008 – F Shane Prince
(Kitchener, 13th round, 261st overall out of Team Maksymum) – He played 244 games for Kitchener and Ottawa, scoring 220 points and adding 109 PIMs. Prince now plays in the NHL with the New York Islanders.
2009 – D Spencer Abraham
(Brampton, 15th round, 289th overall out of Halton Hurricanes) – Abraham dressed in 247 games for Erie and Brampton, scoring 95 points and adding 60 PIMs. He's currently with Queens University in the OUAA.
2009 – F Eric Locke
(Windsor, 13th round, 251st overall out of Mississauga Reps) – Locke played briefly for Windsor before being dealt to Barrie. He was then traded to Saginaw, where he broke out with a 44-goal season. In 233 games, he had 251 points and 192 PIMs. Locke is currently at St Francis Xavier University.
2009 – D Jimmy McDowell
(Oshawa, 12th round, 224th overall out of Detroit Little Caesars) – McDowell saw time with Oshawa, Erie, Sudbury and Sarnia, playing in 304 games. He scored 107 points with 163 PIMs. This season, he's in his third year at Nipissing University.
2010 – D Cory Genovese
(Kitchener, 13th round, 257th overall out of Ottawa Jr. 67s) – Known for his toughness, Genovese played in 236 games scoring 29 points and accumulating 370 PIMs. His OHL career saw him with Erie, Kitchener and Sudbury, while his post-OHL career has him playing with Queen's University.
2011 – D Michael Webster
(Barrie, 12th round, 223rd overall out of the Vaughan Kings) – Webster played in 254 games for Barrie, scoring 95 points and adding 221 PIMs.  He was named Colts' captain for the 2015-16 season. He's in the ECHL this season with Wheeling. Here is a video of Webster and a few of his Colts' teammates delivering presents to local children during Christmas 2015:
2013 – D Jalen Smereck
(Oshawa, 15th round, 299th overall out of the Oakland Jr. Grizzlies) – In 99 games for Oshawa and Flint, he has 47 points and 119 PIMs.
Make the Most of the Chances
The old saying in hockey is that it doesn't matter where you get drafted, but what you do after that. Being drafted early would be nice for any player. It doesn't guarantee anything, though.
These 10 players weren't big names in their draft but they made the most of their opportunities. They are proof that if you work hard and believe in yourself, anything can happen.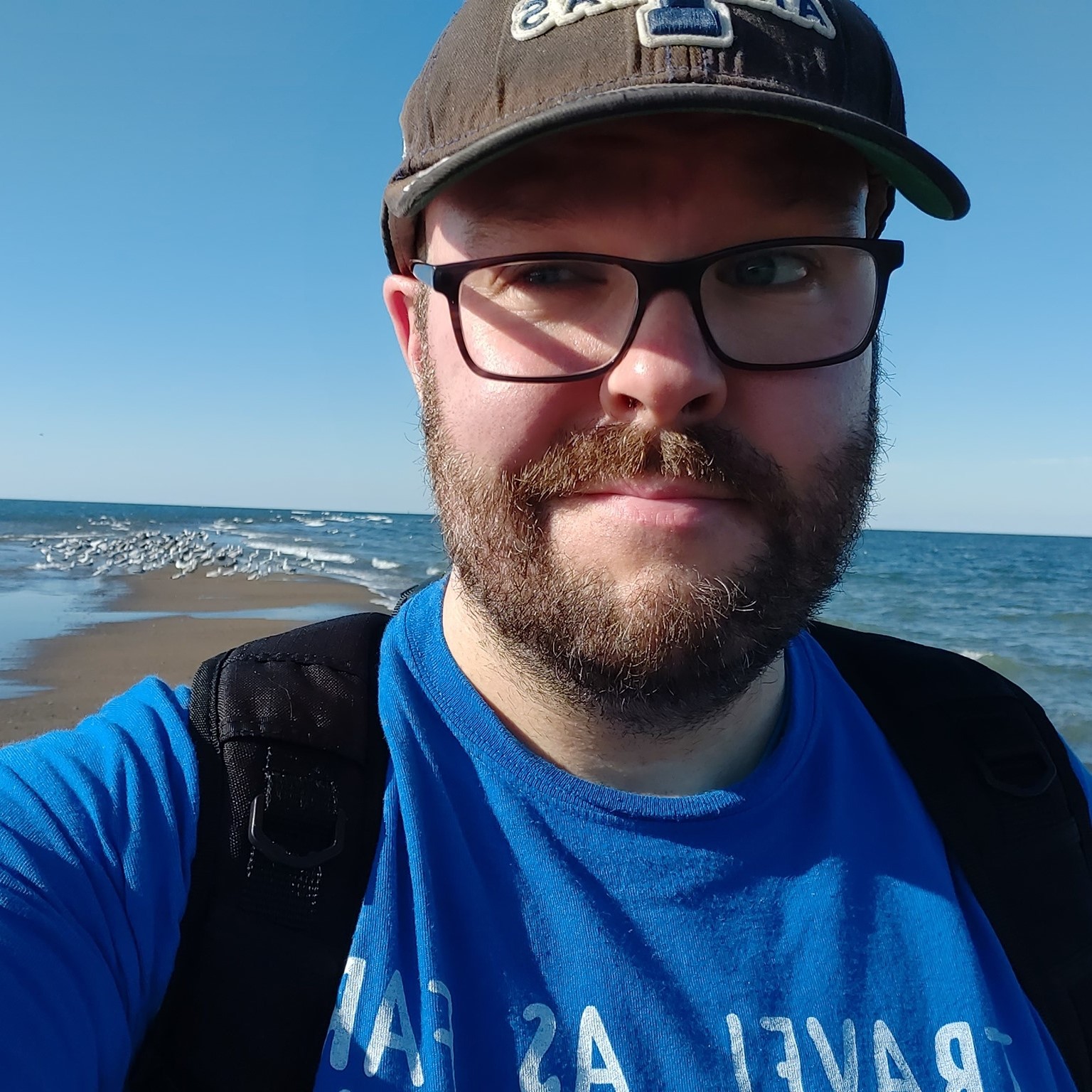 A nearly life-long resident of Windsor, ON, I graduated from St. Clair College (Journalism) and University of Windsor (Communications) and have attended Windsor Spitfires' (and OHL) games for 30-years. My areas include multimedia journalism and photography.