The 2016-17 OHL season wrapped up this past weekend and teams are gearing up for the playoffs. Quarter-final series start this coming weekend with eight teams in action and some old rivals will renew acquaintances.
In the Western Conference, the Erie Otters are the top seed after earning their fourth-straight 5o-win season — no other team in CHL history has accomplished this feat. They take on the Sarnia Sting in the opening round.
The defending Memorial Cup champions, the London Knights, are the fourth seed and will take on the 2017 Memorial Cup hosts, the Windsor Spitfires. Owen Sound has been red hot in the second half, grabbing the third seed, but the Kitchener Rangers hope to cool them down.
Finally, the West Division champs, the Sault Ste. Marie Greyhounds, won the second seed and will face a pesky Flint Firebirds team.
Let's go through each playoff series and take a guess at what might happen:
1. Erie Otters vs. 8. Sarnia Sting
Records: Erie 50-15-2-1; Sarnia: 31-30-6-1
Head-to-head: 3-1 Erie
Preview: On paper, this looks like a total mismatch. Erie boasts one of the strongest offences the OHL has seen in years with 319 goals scored. No other team in the league scored more than 300 goals.
They're led by the trio of Alex DeBrincat (65 goals), Dylan Strome (75 points in 35 games) and Taylor Raddysh (108 points in 58 games). Sarnia, though, was the first team to win in Erie in regulation this season. They also defeated Windsor three times down the stretch. Forward Jordan Kyrou finished the season with 94 points in 66 games while forward Drake Rymsha had 35 goals.
Prediction: While Sarnia gave Erie a test during the season, the playoffs are another beast. The Otters will prove too strong in the end. Erie in 4.
[irp]
2. Sault Ste. Marie Greyhounds vs. 7. Flint Firebirds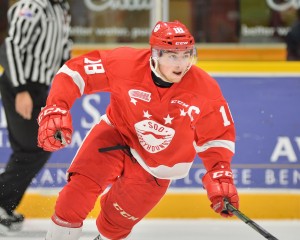 Records:  SSM: 48-16-3-1; Flint: 32-28-3-5
Head-to-head: Series tied 3-3.
Preview: This might be a surprising series for OHL fans. While the Greyhounds finished atop the West Division standings, the Firebirds aren't a team to take lightly. The two battled it out in the regular season with Flint giving the Soo everything it could handle.
Sault Ste. Marie has four 30-goal scorers and an 80-point forward in over-ager Bobby MacIntyre. The Firebirds are led by the duo of Ryan Moore (39 goals, 90 points) and Kole Sherwood (33 goals, 85 points) and are eager to show the league that they are the real deal.
Prediction: Flint was good in the regular season but the Hounds are built for the playoffs. SSM in 6.
3. Owen Sound Attack vs. 6. Kitchener Rangers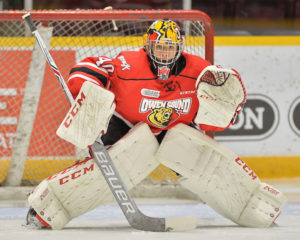 Records: OS: 49-15-2-2; Kitchener: 36-27-3-2
Head-to-Head: 7-1 OS
Preview: Despite being third in the conference, the Owen Sound Attack are serious contenders to win it all this season. They put together a 16-game winning streak around the Christmas break and are currently in the midst of a 10-0-1 streak. They boast three players with 40-plus goals and two others with 30-plus goals. This is in addition to a goaltender with a goals-against-average of 2.25 and 40-wins in Michael McNiven. Kitchener is led by 100-point man Adam Mascherin and 37-goal forward Connor Bunnaman. They also have a solid home record of 20-11-2-1.
Prediction: Kitchener is known for their loud crowds during the playoffs. It won't be enough, though, as the Attack are too much. Owen Sound in 5.
[irp]
4. London Knights vs. 5 Windsor Spitfires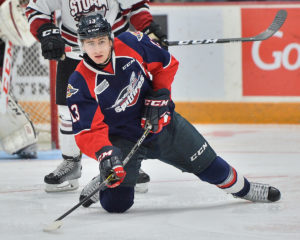 Records: London: 46-15-3-4; Windsor: 41-19-5-3
Head-to-Head: Series tied 3-3
Preview: This might be the series to watch in the conference. In 2009, the teams met in the first-round and all five games went into overtime — Windsor won the series 4-1. This season, each team has won all three games at home and London has home-ice.
Both teams stacked up their rosters during the season and have plenty of offence to go around. They also have tremendous defence and goaltending. The issue for Windsor has been consistency in their play. Will Windsor eliminate their 401-rivals again or will London get their playoff revenge?
Prediction: Windsor finds the extra gear they've been looking for. Windsor in 6.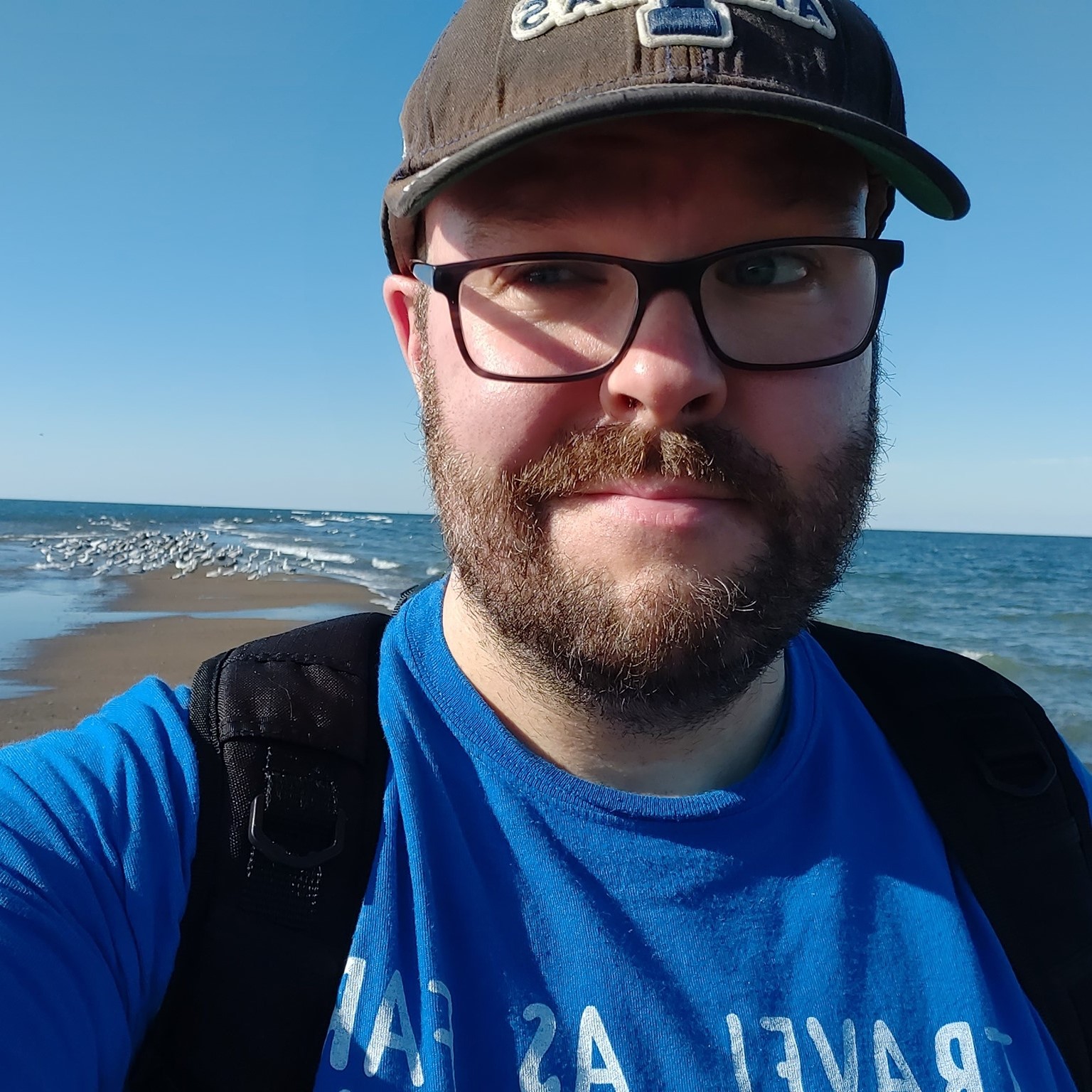 A nearly life-long resident of Windsor, ON, I graduated from St. Clair College (Journalism) and University of Windsor (Communications) and have attended Windsor Spitfires' (and OHL) games for 30-years. My areas include multimedia journalism and photography.