Since he was hired by the Edmonton Oilers in early May 2019, general manager Ken Holland has done a solid job, almost as good as anyone could have asked for given the salary cap mess he inherited. Compared to the previous management, he has been a godsend (although that isn't saying a ton). He has added forward depth with players like Kyle Turris, Tyler Ennis, and Dominik Kahun, while also improving the blue line with the offseason addition of Tyson Barrie.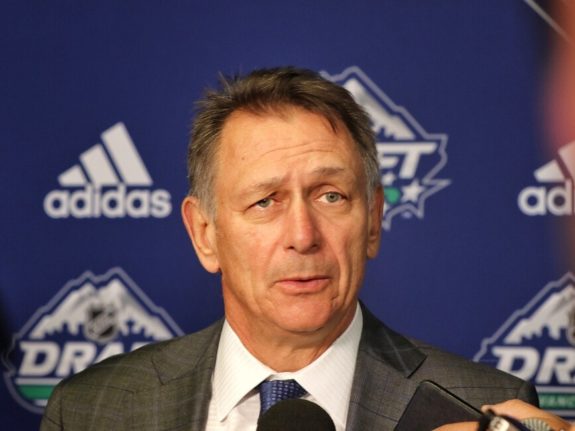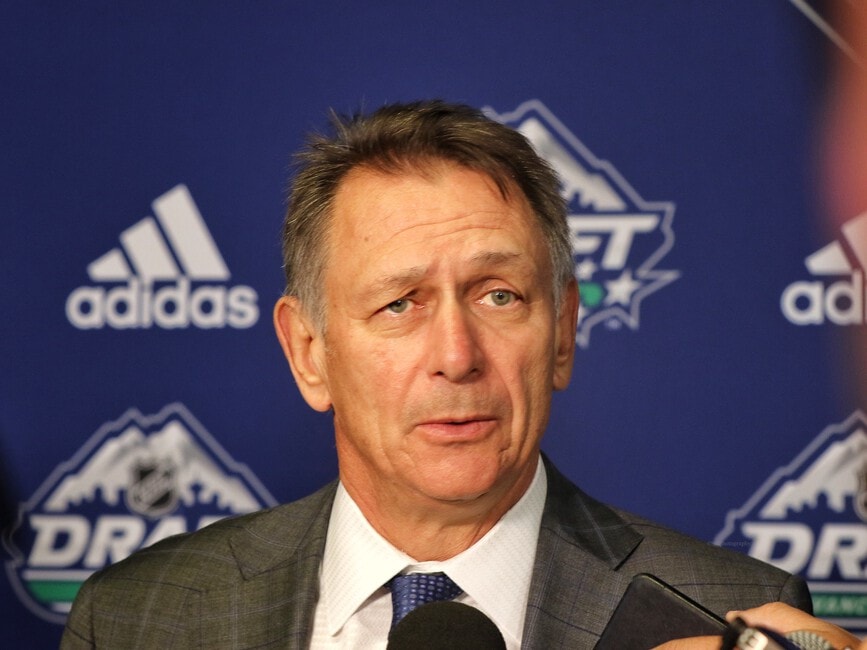 The one area Holland has not improved, however, is goaltending. Again, the situation isn't entirely his fault, as he was not the one who elected to sign Mikko Koskinen to a three-year, $4.5 million extension. While I have been a Koskinen defender during his time in Edmonton, his contract has limited what Holland can do to improve his team in net. With that said, he has still made crucial mistakes in the past few months, which could have a huge impact on this season.
Mike Smith Extension
The first questionable decision Holland made was re-signing 38-year-old Mike Smith to a one-year deal worth a $1.5 million cap hit. This came as a shock to Oilers fans since many thought the longtime goaltender's career was over after he struggled throughout most of the 2019-20 season, with a 2.95 goals-against average (GAA) and a .902 save percentage (SV%). The season wasn't an anomaly either; he had an equally rough campaign with the Calgary Flames the season before, posting a 2.72 GAA and a .898 SV%.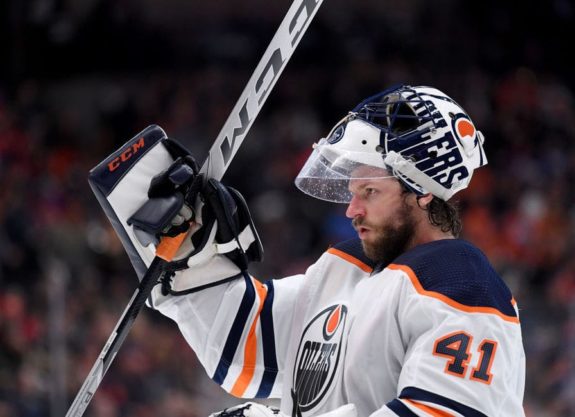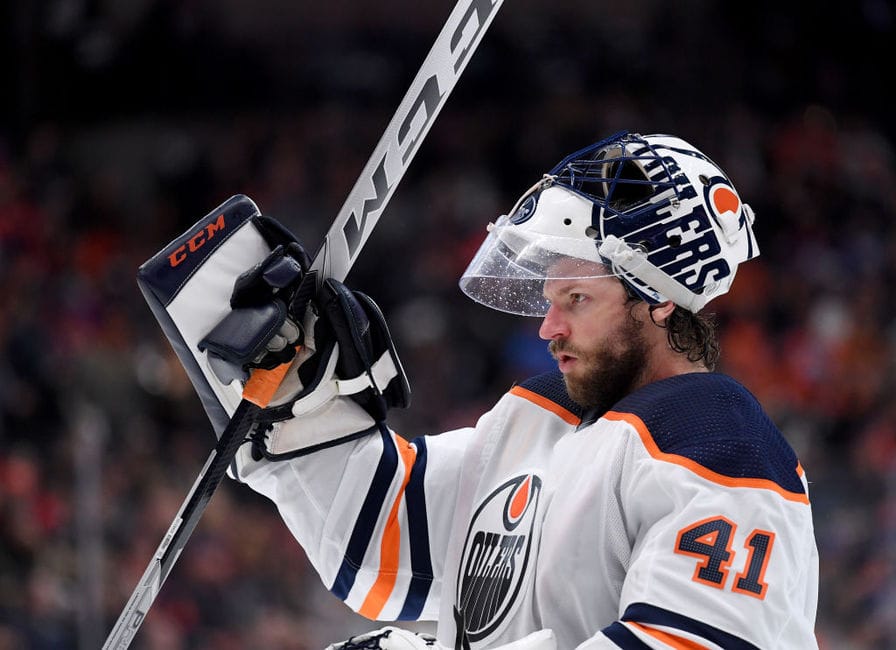 Even worse, there were countless goaltenders available on the free-agent market, more than any other offseason in recent memory. While there were multiple reports from trustworthy sources that the Oilers were in the running for Jacob Markstrom, they should have found a better option to tandem with Koskinen after Markstrom signed with the Flames.
Waivers Debacle
The one wise goaltending move that Holland made was signing Anton Forsberg. Given that he is 28 years old with only 48 NHL games under his belt, his contract didn't get a lot of recognition at the time. However, once the NHL announced their return to play policy which included a taxi squad, this signing looked smart. Whether or not Holland knew this could happen is unknown, but Forsberg is the ideal third-string goalie to have on the Oilers' taxi squad.
Unfortunately, to be named to the taxi squad, goaltenders first have to clear waivers and, given that few teams had an ideal third string at the time, goalies were getting claimed off waivers left and right. The same happened to Forsberg, as he was claimed by his former team, the Carolina Hurricanes, just over a week ago. While this was disappointing, Holland couldn't be blamed.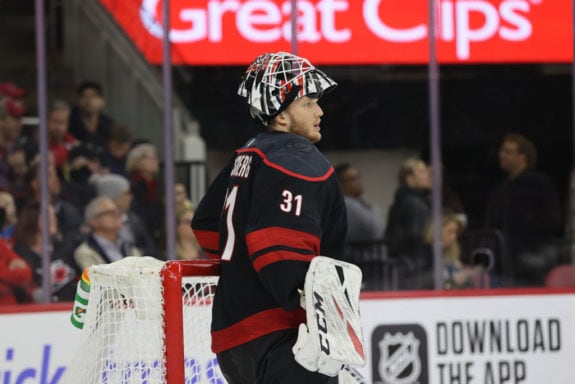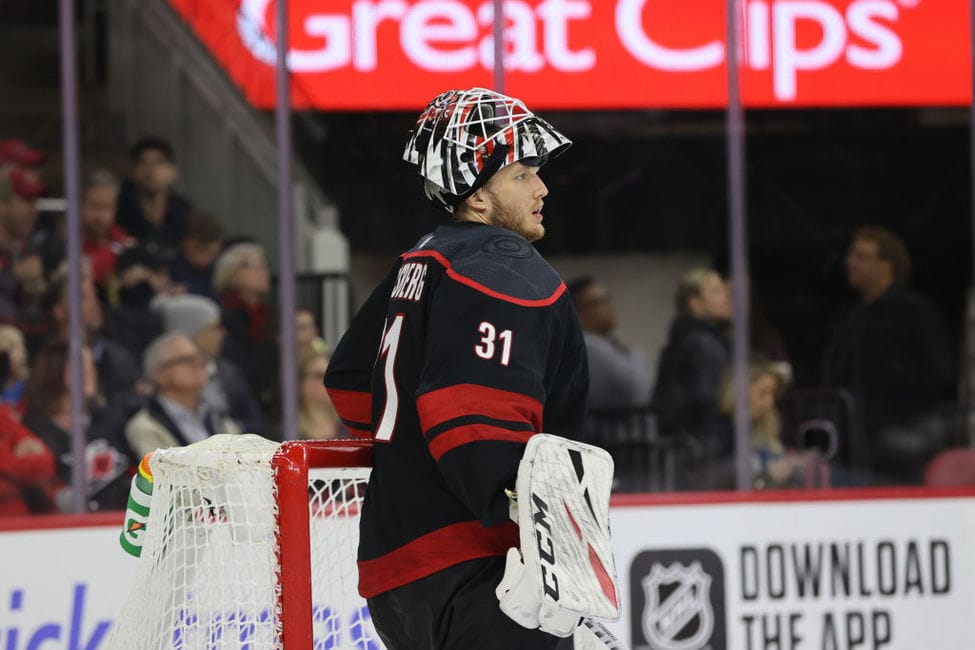 Holland can be blamed, however, for missing out on Alex Nedeljkovic. The very same day the Oilers lost Forsberg, the Hurricanes announced they were placing 25-year-old Nedeljkovic on waivers. Despite that he only had six NHL games to his name, he was a much better option than prospect Stuart Skinner for the taxi squad, as the Oilers would have preferred the latter to continue getting starts in the AHL. For whatever reason, Holland chose not to claim Nedeljkovic, and the Oilers' goaltending has been a mess ever since.
LTIR
A few days after Nedeljkovic cleared waivers, the Oilers announced they were placing Smith on long-term injury reserve. Though the exact injury hasn't been released, the team said they expect him to miss weeks. Given how many back-to-backs are on the Oilers' condensed schedule, this is becoming a nightmare situation, and that Koskinen is off to a 1-3 start with a 3.80 GAA and .897 SV% doesn't help.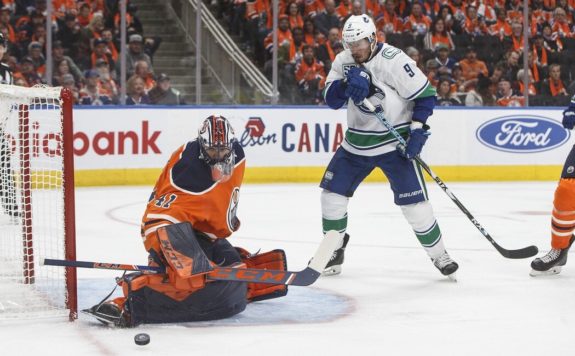 The Oilers now have the 22-year-old Skinner backing up Koskinen. He is a fine prospect who projects to be an NHL goalie down the line, but in his first season of AHL hockey in 2019-20, he posted an underwhelming 3.31 GAA along with a .892 SV% in 41 games, proving he is nowhere near ready for NHL action at this point.
Holland has since tried to rectify the situation, claiming journeyman goaltender Troy Grosenick off waivers from the L.A. Kings. Despite just two career NHL games, the 31-year-old has posted very solid AHL numbers the past two seasons and is a much better option than Skinner. The problem here is that because he is coming into Canada from the USA, he is required to do a two-week quarantine, meaning he won't be with the Oilers for a significant period.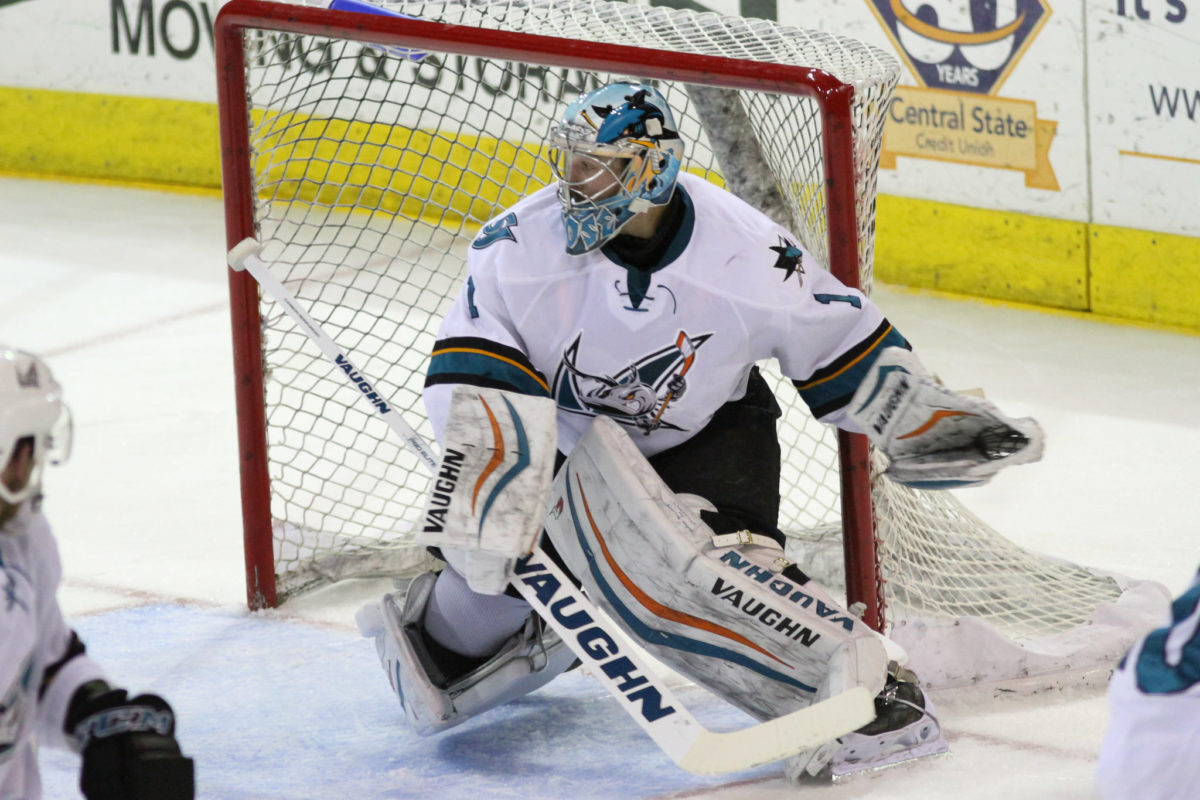 Thankfully, the Oilers don't have any back-to-back games until the very end of the month, when they play the Toronto Maple Leafs on Jan. 30 and the Ottawa Senators on Jan. 31. Still, they play every other day until then, which will be a lot of action for Koskinen assuming he starts all of those games.
Costly Mistake
If he could, Holland would surely like a do-over here. The situation is getting worse by the game, and the team may continue on a downward spiral if Koskinen can't get back on track soon. While the season is still young, losses are critical in a 56-game schedule. Holland hasn't made many mistakes during his time in Edmonton, but he deserves the blame for his team's goaltending situation.
---
---
Colton Pankiw is a former Jr. A hockey player who now provides his knowledge of the game through writing. He's been a very active and reliable source for nearly two years at The Hockey Writers. He is a credentialed writer for the Calgary Flames but also does features on other teams throughout the league. Other writing contributions include: Yahoo Sports, Las Vegas Chronicle, Oil On Whyte, and Markerzone.com. Colton is also a co-host of both Oilers Overtime and Flames Faceoff podcasts. Any interview requests or content info can be made through him on Twitter. Take a look at his work here.