After the news that Oscar Klefbom was going to miss the 2020-21 NHL season due to a shoulder injury, the Edmonton Oilers had a massive hole to fill on the blue line. While offseason additions like Tyson Barrie and Slater Koekkoek have been able to make an impact on the Oilers defensive core, Evan Bouchard has been key towards the Oilers' recent success since after being called up on Feb. 2. If the Oilers are to continue to move up the standings in the Scotia North Division, they will likely need sustained production from the blue line with Bouchard being a key factor.
Offensive Contributions
A top-10 selection in the 2018 NHL Draft, expectations were high for Bouchard as a top offensive defenceman and a future power-play quarterback.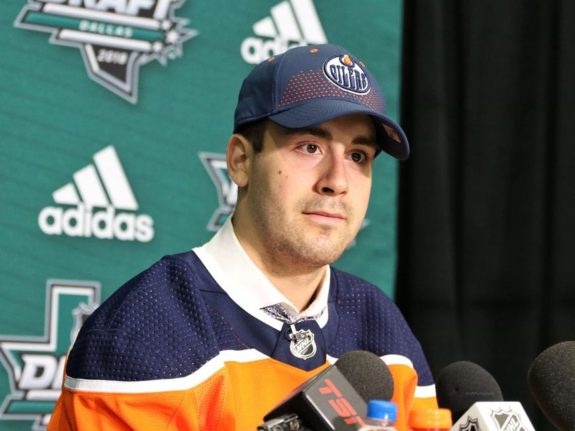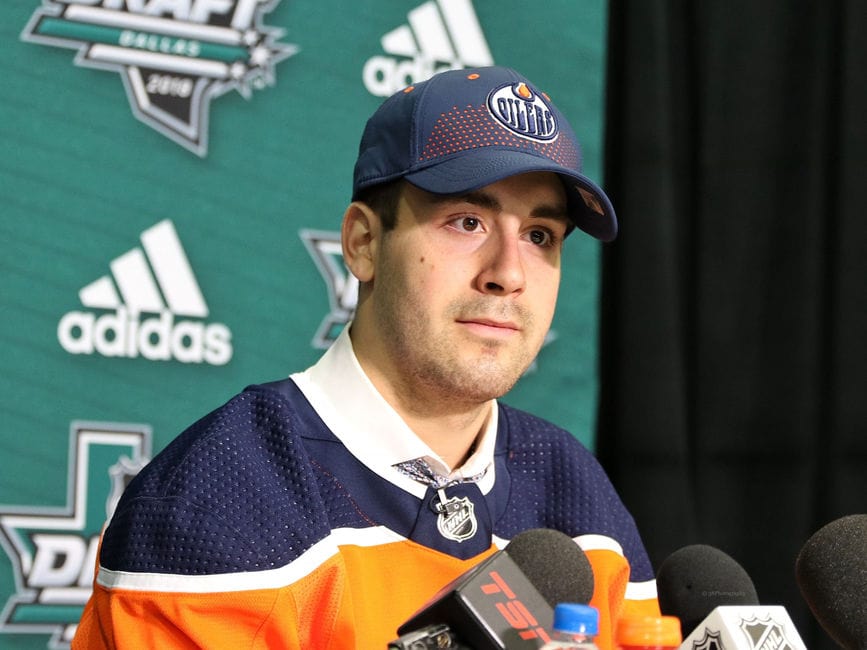 However, Bouchard did not experience immediate success in the NHL, as he was sent down after a seven-game trial in the 2018-19 campaign, and didn't make another appearance in the Oilers lineup until this February. Despite playing in limited action for Edmonton in the past couple of seasons, he has made a huge impact on the offensive end this season.
Related: Oilers' Bouchard Says Swedish Game Will Help Him in NHL
Playing in six games so far, Bouchard has picked up one goal and three assists while also firing 22 shots on goal. This is coming off arguably Bouchard's best performance as an Oiler, posting two assists and eight shots on goal in the Oilers 6-5 loss to the Winnipeg Jets. Bouchard is occupying a role on the second power-play unit and third defensive pairing, according to DailyFaceoff. If Bouchard is able to continue this level of production throughout the season, this will be key towards supporting Edmonton's depth scoring and their push for a playoff spot.
Eating Minutes on the Blue Line
Coming into the 2020-21 NHL regular season, there were concerns about the Oilers defence and goaltending, especially after the disappointing exit to the Chicago Blackhawks in the qualifying round. Klefbom's injury only added to the question marks on the Oilers blue line as he logged the most ice time out of any Edmonton player last season.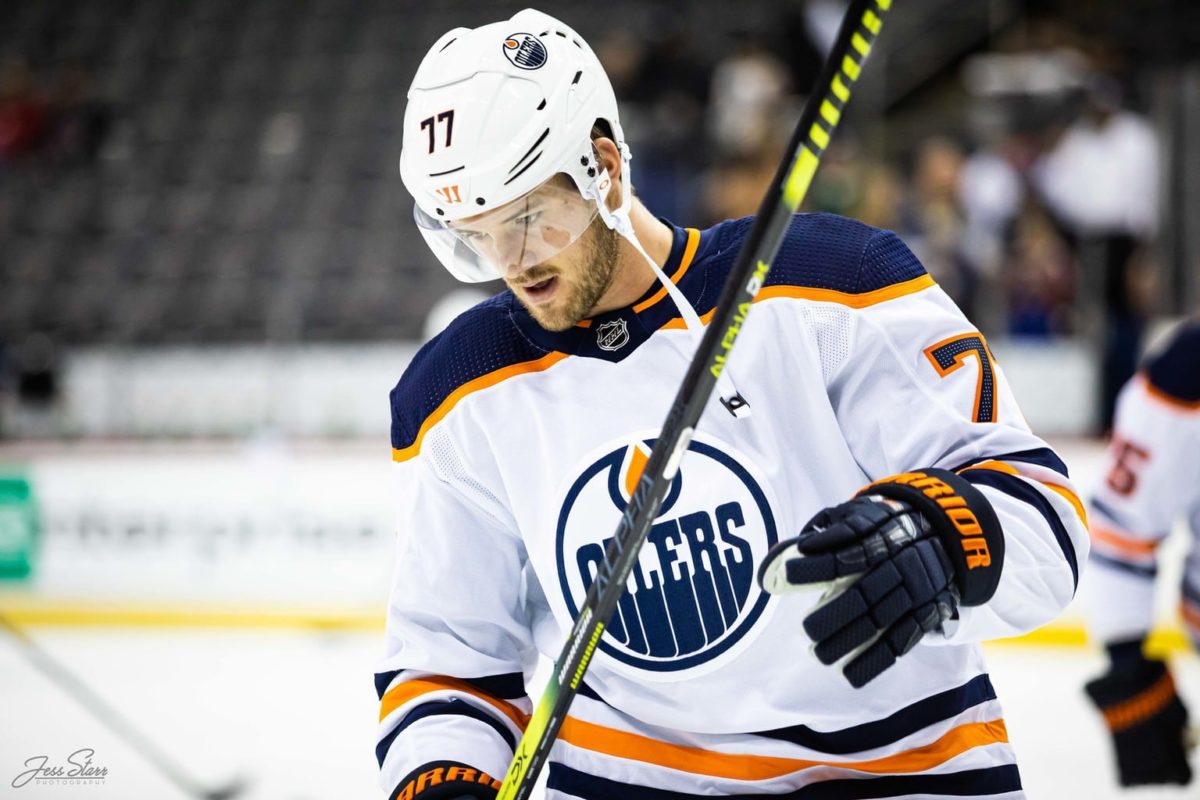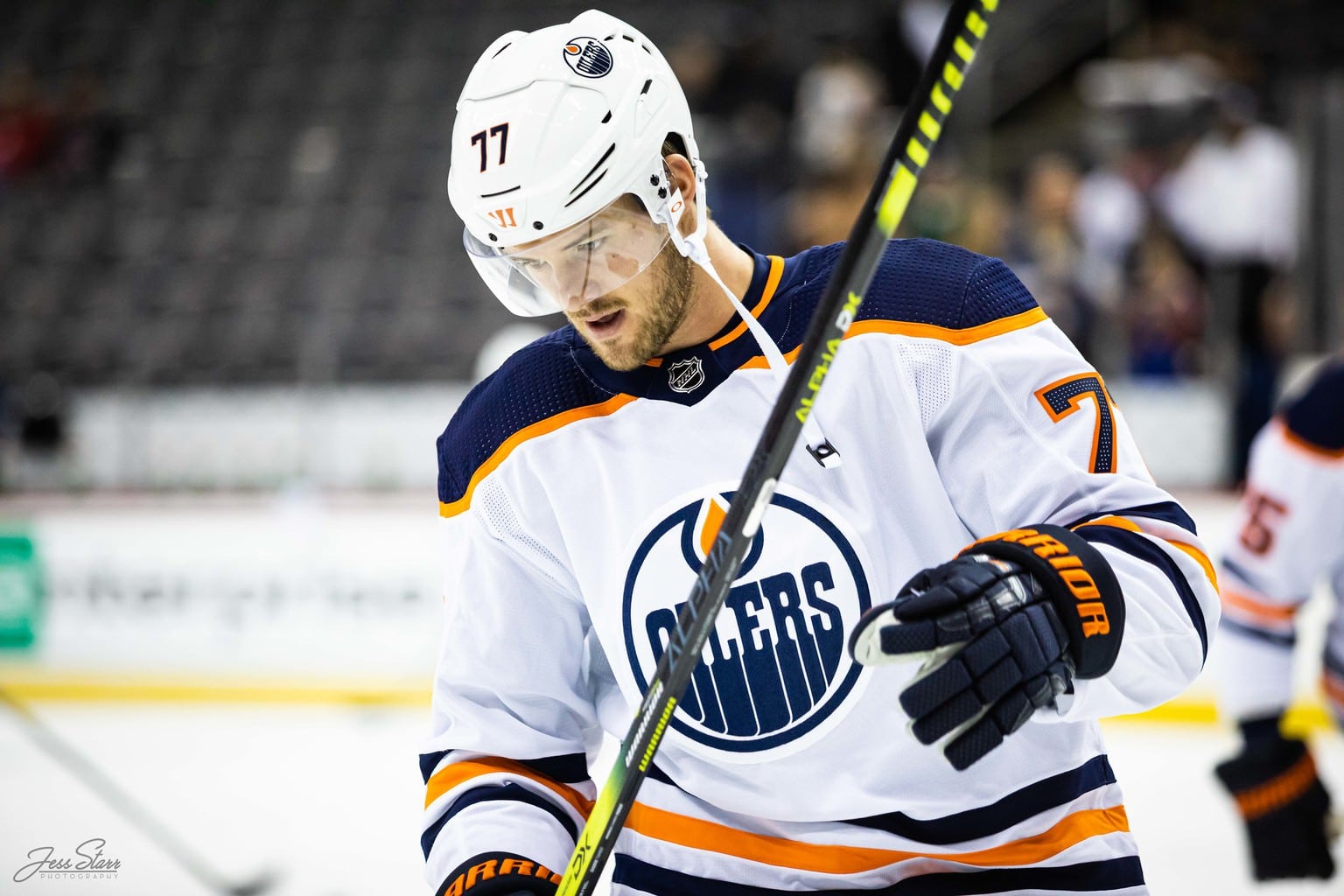 With the team expected to make a playoff push this season, Bouchard will not only need to be a mainstay on the Oilers roster, but also play a significant amount of minutes every night. Currently averaging 16:40 minutes of ice time (TOI), Bouchard has been able to log quality minutes on the Oilers back end so far in his six games of action. If he continues to play well, this will only lead to increased ice time, as Bouchard just came off a season-high 20:23 TOI against the Jets.
Related: Oilers Defense Might Be Good Enough for Now
With Darnell Nurse and Tyson Barrie getting the bulk of the minutes for the Oilers defensive core, Bouchard's presence will be important when these two defencemen are not on the ice. By alleviating some of the minutes from the Oilers' top defensive pairing, this will help create a more balanced lineup on the backend and allow for Bouchard to further develop his game as one of the Oilers' most important pieces for the future.
Future Implications
If Bouchard is able to continue his great play throughout the season, not only will this be a huge boost towards making the playoffs in the 2020-21 season, but also be important for his development for the future. As a former top draft pick, Bouchard is expected to play a huge role on the Oilers defense for years to come, and getting a significant role this season will only help him grow as a player. Showing flashes of his offensive talent, he is expected to eventually take over the Oilers' top power-play quarterback duties in the next couple of years, and maintaining a role on the Oilers' second power-play unit should help prepare him to be ready as soon as next season.
---
---