If the Edmonton Oilers actually tried to trade for Timo Meier of the San Jose Sharks prior to the New Jersey Devils landing him this past week, it proves that GM Ken Holland was absolutely, unequivocally, and fearlessly pushing all of his chips in. After spending a first-round pick, a solid prospect, and Tyson Barrie to get Mattias Ekholm, the cost to also acquire Meier would have arguably mortgaged the team's future and left Edmonton with few picks, but given them a solid chance to make a major playoff run.
---
---
Was it the right play? We'll never know. That said, Holland's attempt to make a run at arguably the biggest name available at the deadline sends a pretty clear message.
The Timo Meier Rumors to Edmonton
That the Oilers were in the market for a right-winger wouldn't come as a shock to anyone. That they were seriously considering Meier might. Names like Patrick Kane and Max Domi were among those connected to the Oilers in trade speculation, but everyone knew the Oilers were money in, money out. That makes Edmonton's attempt to look at Meier all the more intriguing.
The Devils retained $3 million of Meier's salary in the trade that ultimately went down. It was a massive deal that saw the Devils add Meier ($3 million), Scott Harrington ($750,000), Zacharie Émond · $0 (AHL/JR), Santeri Hatakka · $0 (AHL/JR), Timur Ibragimov · $0 (AHL/JR), and a 2024 5th round pick (COL) for Andreas Johnsson ($2,275,000) (AHL/JR), Fabian Zetterlund ($750,000), Nikita Okhotiuk · $0 (AHL/JR), Shakir Mukhamadullin · $0, a 2023 1st round pick (NJD) [Conditional], a 2024 2nd round pick (NJD) [Conditional], and a 2024 7th round pick (NJD).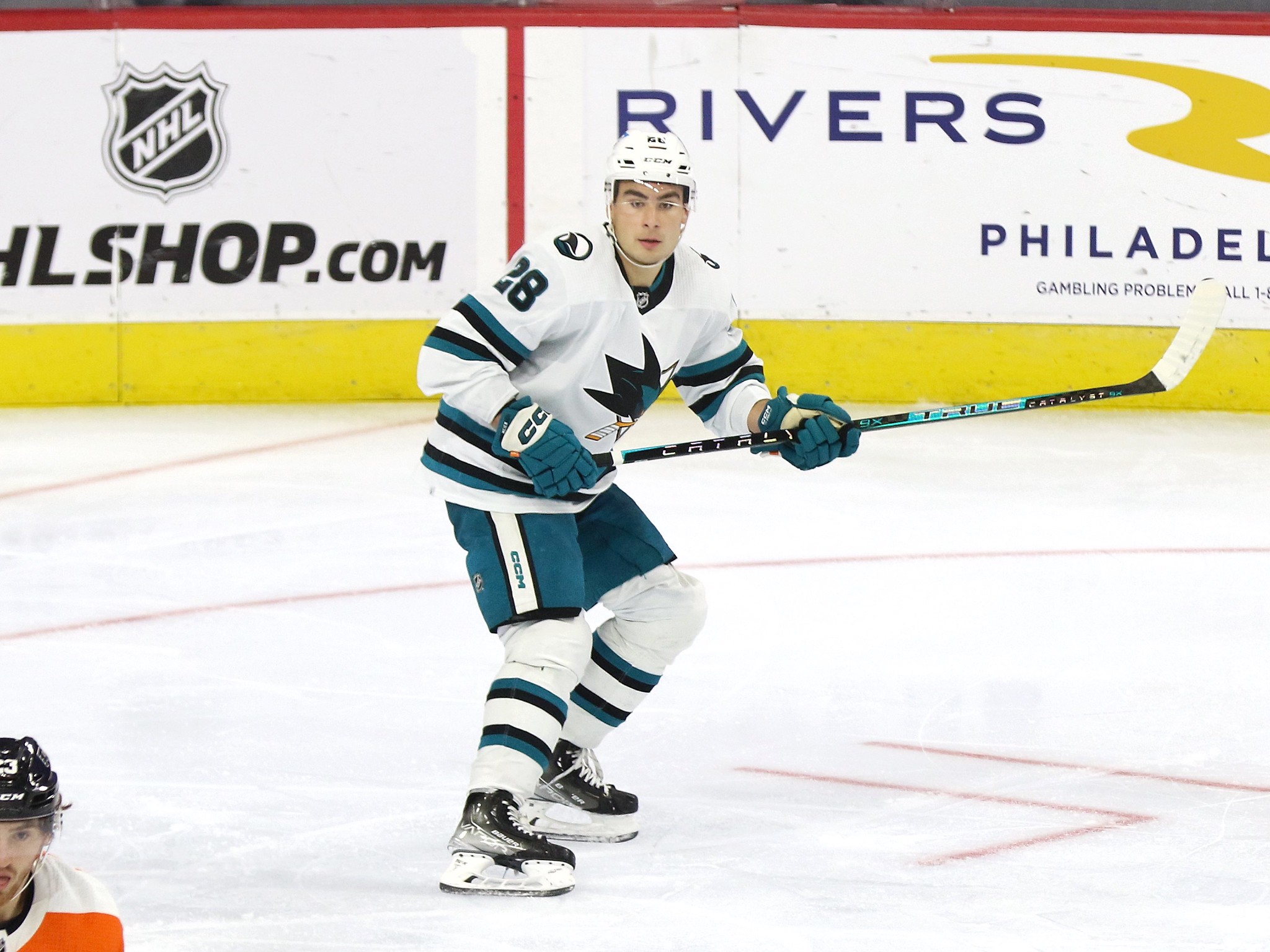 Elliotte Friedman reported during the Saturday night 32 Thoughts segment of Hockey Night in Canada:
"To me, one of the most facinating things is the Edmonton Oilers made a legitimate pitch for Timo Meier. Now obviously, it didn't happen. He was traded to the New Jersey Devils, but the Oilers did take a long look into it. From what I understand, they made an offer. They were looking at it like 'we'll bring him in and figure everything out in the summer after the season.' But they wanted him for the playoffs. I thought it was a really interesting idea.

I think Calgary looked at it too, but they were more interested in it too if they could sign him. But Edmonton, Jeff, was willing to do it and just let this play out down the road."
What that pitch was isn't clear, but we have to assume the equivalent for the Oilers would have been something like Kailer Yamamoto ($3.1 million), a 2024 first-round pick [Conditional], a 2025 2nd-round pick, a 2025 later-round pick and a prospect like Xavier Borgeault or Dylan Holloway. Clearly, it was a doable trade by the numbers, but it would have been a questionable one because there's no way to know if the Oilers could have held onto Meier past this season.
What Was Holland's Long-Term Plan?
The short-term plan is obvious. That said, it's not clear if Edmonton's pitch meant trying to sign Meier or flip him in the offseason. If they wanted to keep him, Meier would not only need to agree to stick around, but the Oilers would have had to ship out major salary to add a long-term contract in the $9 million range per season over the next seven or eight years.
---
Latest News & Highlights
---
If the plan was to trade him before the draft, Holland was either confident he could recoup some of the cost to acquire the forward or it didn't matter because the Oilers would have looked back and seen Meier as the piece that either won them the Stanley Cup or got them really close. To Holland, that gamble was worth it if this was a move he was seriously considering.
Logically, one would assume Holland could have gotten a first-rounder for Meier at the draft and potentially a prospect, if not more. Therefore, he was eliminating some of the risks involved in this move not panning out. And, had it, Holland would have looked like a genius, all the while changing the narrative that he's too afraid to make deals or the tough decisions.