A number of Edmonton Oilers' bubble roster players have been loaned to teams in European leagues in order to help continue their development until the NHL starts its next season sometime in 2021. From HockeyDB, the boxcars for some of the more prominent of them as of this writing are:
| | | | |
| --- | --- | --- | --- |
| PLAYER | TEAM/LEAGUE | GAMES PLAYED | POINTS |
| Gaetan Haas | Bern — Swiss A League | 5 games | 1 point |
| Joakim Nygard | Farjestad — SweHL | 1 game (injured) | 0 points |
| Kirill Maksimov | CSKA — KHL | 4 games | 0 points |
| Dmitri Samorukov | CSKA — KHL  | 17 games | 7 points |
| Jesse Puljujarvi | Karpat — SM Liiga | 5 games | 7 points |
| Tyler Benson | GCK Lions — Swiss League | 5 games | 5 points |
| Raphael Lavoie | Vasby – Swe-1 | 6 points | 7 games |
| Evan Bouchard | Sodertalje — Swe-1 | 5 points | 9 games |
| Ryan McLeod | Zug — Swiss A | 2 points | 5 games |
| PLAYER | TEAM/LEAGUE | GAMES PLAYED | STATISTICS |
| Ilya Konovalov | Lokomotiv KHL | 7 (4W-2L-1T) | 2.18 GAA .930 Save % |
Like most NHL teams, the Oilers have a number of prospects in Europe developing until the new NHL season starts.
Finally, there is prospect Philip Broberg, currently playing for Skelleftea in the top-tier Swedish Hockey League (SHL). Broberg has put up five points in nine games for the Swedish team so far this year.
The First Surprise
It was a moderate surprise when Broberg was taken eighth overall at the 2019 Entry Draft, higher than almost all of his projected pre-draft rankings. Of the major draft prognosticators, only Craig Button had Broberg rated higher than the Oilers did.
| | | | | | | |
| --- | --- | --- | --- | --- | --- | --- |
| Scott Wheeler – The Athletic | Dobber Prospects | Russ Cohen Sportsology | Bob McKenzie – TSN | Chris Peters – ESPN | Future Considerations | Craig Button – TSN |
| 19th | 19th | 14th | 15th | 14th | 17th | 7th |
| Prospect Pipeline | ISS Hockey | Hockey Prospect | Ryan Kennedy – The Hockey News | McKeens Hockey | Corey Pronman – The Athletic | Sam Cosentino – Sportsnet |
| 10th | 16th | 21st | 10th | 9th | 9th | 11th |
Broberg's 2019 Entry Draft Rankings
While not a pick out of left field, the Edmonton Journal's Bruce McCurdy summed up the choice by saying general manager Ken Holland "put himself on the hot seat" with the pick. (from 'Ken Holland puts himself on the hot seat as Edmonton Oilers select Swedish d-man Philip Broberg at #8,' Edmonton Journal, 06/22/2019)
Related: Philip Broberg – 2019 NHL Draft Prospect Profile
As late as March 2020, while Broberg was playing in the top Swedish league the year after the draft, David Staples, also from the Edmonton Journal, wrote about Broberg, "The Oilers may regret this one." (from 'Edmonton Oilers draft pick Philip Broberg gets little love in new prospect ratings,' Edmonton Journal, 03/12/2020)
The Scouting Reports
Scouting reports on Broberg have been ambivalent. McCurdy noted in his Cult of Hockey article that Broberg had "made enormous impressions" in two Under-18 World Championships, winning top defenceman in the one the Swedish team won the gold medal. However, he also cited the reservations many observers have about Broberg.
THE GOOD:
ELITE PROSPECTS: "Philip Broberg is a gifted two-way defenseman … His fluid skating ability allows him to punish over-extension immediately with how quickly he can start plays from his own end … read the play early and make the most of any time and space found."
COREY PRONMAN: "He's right up there with Jack Hughes as the best pure skater in this draft class. He's a one-man breakout and zone entry artist … Broberg's skating allows him to break up so many plays defensively."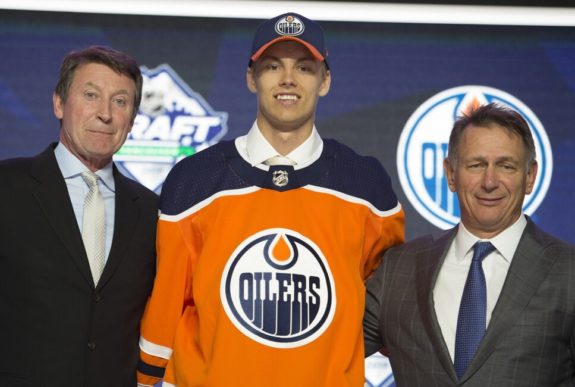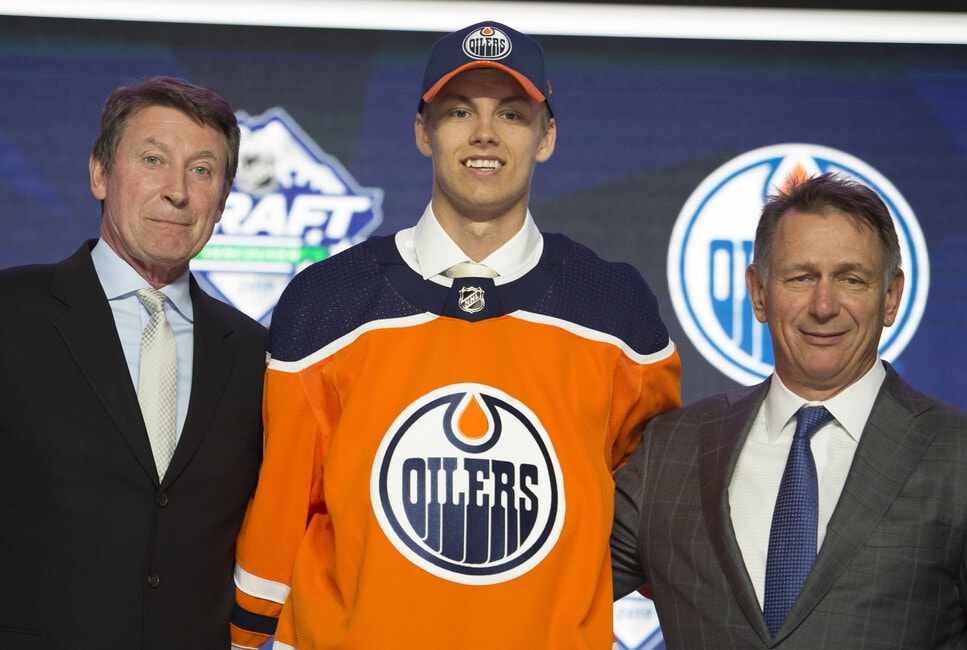 SCOTT WHEELER: "The raw talent is exciting because it shows up in flashes in games when he joins the rush and carries the puck through the neutral zone."
THE BAD:
ELITE PROSPECTS: "On the downside, his defensive play could be more consistent as well as his decision making."
COREY PRONMAN: "His defensive reads are not at a very high level … He's not a high-end puck-mover and won't be a true first power-play guy in the NHL by any means."
SCOTT WHEELER: "I still have concerns about his decision-making as well as his puck handling… There's definitely a lot of risk associated with taking him in the first half of the first round."
Cam Robinson of Dobber Prospects summed it up like this:
"A divisive player due to his tremendous physical tools but questionable decision-making. He failed to learn from his mistakes for much of the season and really only dominated against his U18 peer group. That said, the way he skates and his unbridled enthusiasm for jumping into the rush will make for some entertainment. The upside is big. The risk is real."

Broberg was considered a high risk/reward draft pick.
Post-Draft Performance
Only a small number of players from the 2019 draft have played a significant number of games in the NHL, notably the top three picks in Jack Hughes of the New Jersey Devils, Kaapo Kakko of the New York Rangers, and Kirby Dach of the Chicago Blackhawks, who just might turn out to be the best player from the draft.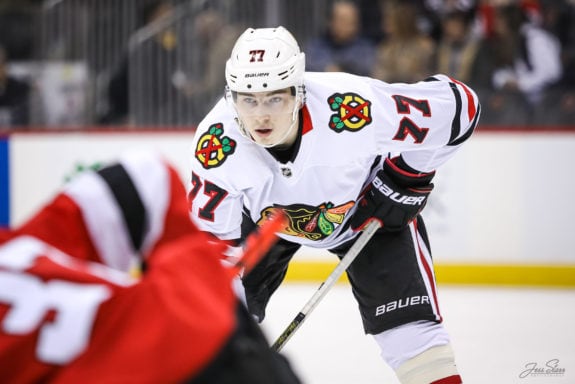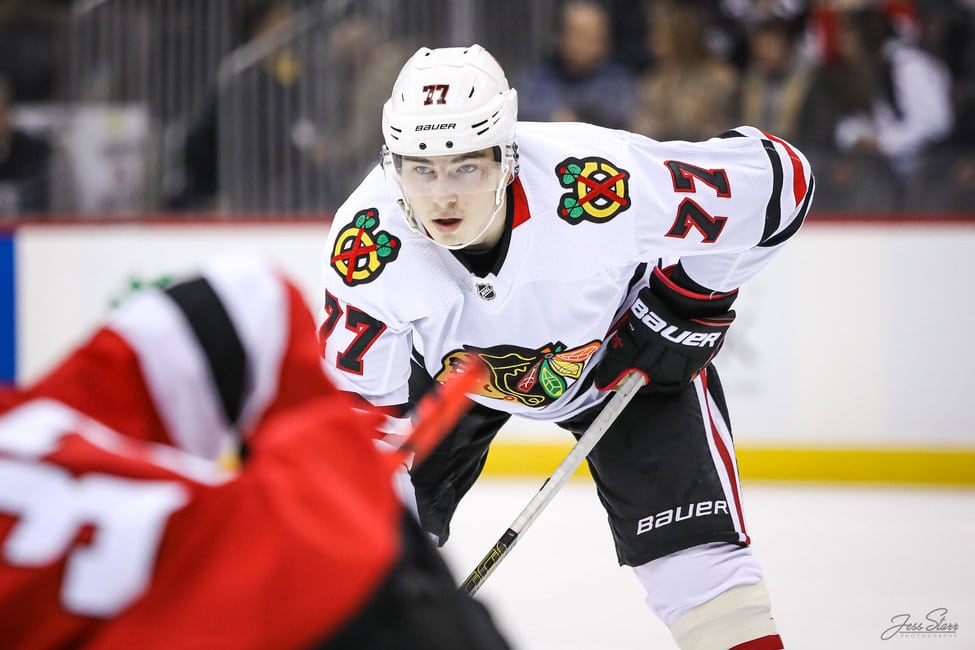 Meanwhile, Broberg played the 2019-20 season with Skelleftea in the top Swedish league, considered by most to be the third-best hockey league after the NHL and Kontinental Hockey League (KHL). Broberg's statistics for the year appear underwhelming, scoring just one goal and seven assists in 45 games along with six penalty minutes. Playing mostly in a third-pairing role, his ice time sat at around 14 minutes per game, with little or no power-play time.
The Second Surprise
The second Oiler surprise concerning Broberg came when he was unexpectedly invited to this year's NHL pre-playoff training camp and excelled when he was given a larger than expected role due to defenceman Caleb Jones' late arrival due to a positive COVID-19 test. To most observers, the invitation had appeared to be mostly a formality, getting Broberg and the team accustomed to each other. It didn't turn out that way. Under the title, "Philip Broberg Turning Heads at Training Camp," The Copper and Blue Oilers blog wrote,
"… Broberg has quickly blossomed into one of the better defensemen four days into camp. On display, first and foremost, is the blazing speed he was drafted for. It seems as though that speed has made a quick adjustment to the smaller North American ice surface and it has led to some remarkable plays."

The Copper and Blue's assessment of Broberg during the 2019-20 pre-playoff "training camp."
During one intra-squad game, Oilers Entertainment Group hockey broadcaster Bob Stauffer tweeted,
This writer listened to those Oilers' training camp intra-squad games on the radio. The commentators there were just as impressed by Broberg, stating that you could see teammates on the bench shaking their heads in disbelief and saying "Wow!" after some of his rushes that ended in goals or opportunities, not something they often do about a rookie in a game against full-time NHLers.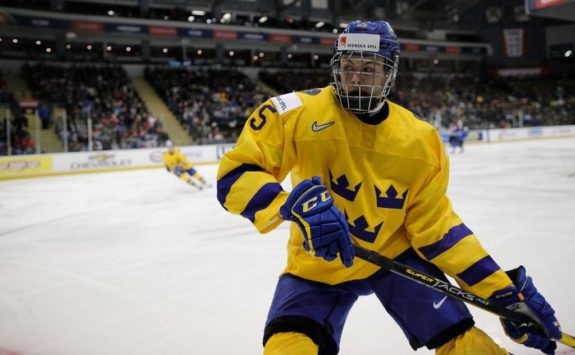 While Broberg never played in the qualifying-round playoff series against the Chicago Blackhawks (where Dach looked very, very good), he did suit up for an exhibition game against the Calgary Flames.
No Surprise?
With the new NHL season on hold until 2021, Broberg was once again loaned to Skelleftea in Sweden this season. Listed at 6-foot-3 and 203 pounds, it is important to remember he is still a junior-eligible player skating in the world's third-best league at 19 years old. Broberg had an excellent preseason, scoring several highlight-reel goals, resulting in more ice time, a higher placing in the defensive order and increased power-play time.
Related: Oilers Camp Notes: McDavid Flying and Broberg Impressing
With Ethan Bear, Caleb Jones and William Lagesson all suiting up for NHL games last year, the Oilers have already added a number of internally drafted and developed young defenceman to the team. Bouchard, Broberg and Samorukov are also all knocking on the door.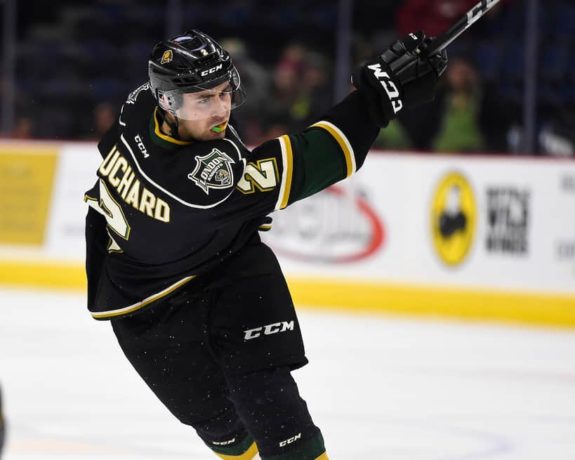 While both Broberg and Bouchard have identical line scores so far this year — five points in nine Swedish hockey games — Broberg is both younger and playing in a league one tier higher than Bouchard.
Broberg's offensive production as a defenceman in a higher-ranked Swedish league is also better than the oft-mentioned Jesse Puljujarvi's as a forward in a lower Finnish league.
Bouchard has long been considered the top Oilers' prospect among Puljujarvi, Broberg and himself. Broberg's recent performance could be changing that.
---
---