As per NHL insider Elliotte Friedman, the Edmonton Oilers are believed to be having serious conversations with the Arizona Coyotes about both Nick Bjugstad and Shayne Gostisbehere ahead of this season's NHL Trade Deadline. Saying he believes the two teams have already had some lengthy discussions about a potential trade, the move to acquire Bjugstad makes sense. The Gositisbehere part of the deal is a curious development.
Bjugstad, 30, is on a one-year deal that carries a minuscule $900K cap hit. He's got 11 goals, all either at five-on-five or shorthanded and he's a useful asset that isn't costly. He could help the Oilers. Gostisbehere is a $4.5 million cap hit. He's got 29 points through 48 games and is currently out for 4-6 weeks with an injury. He's not known as a defensive defenseman and he's not physical. He's a bit more of what the Oilers already have.
---
Latest News & Highlights
---
The Oilers' interest in him raises some interesting questions.
Question 1: Is This The Cost of Acquiring Bjugstad?
If the Oilers really want Bjugstad, they aren't the only ones. There have been rumors linking a number of teams to the Coyotes for the player and for what he offers at his low cap hit, he's going to attract interest. The law of supply and demand suggests that someone is going to overpay for the player and the cost of acquiring him might be taking another contract back.
If this is the case, Gostisbehere's contract is no picnic. Sure, the Coyotes will likely retain 50% of his salary, making him a $2.25 million player whose contract expires at the end of the season, but the Oilers don't have money to play with here. Any player they add should be a player they need or have other plans for.
Is There A Much Bigger Deal on the Table?
Because the Oilers can't take money back without giving money away, one has to wonder if Edmonton and Arizona are talking about a trade deadline blockbuster that would see a number of players moved. The two GMs could be working on a trade that includes salary going back to Arizona and allowing GM Ken Holland to clear up some of his cap space issues with this one trade.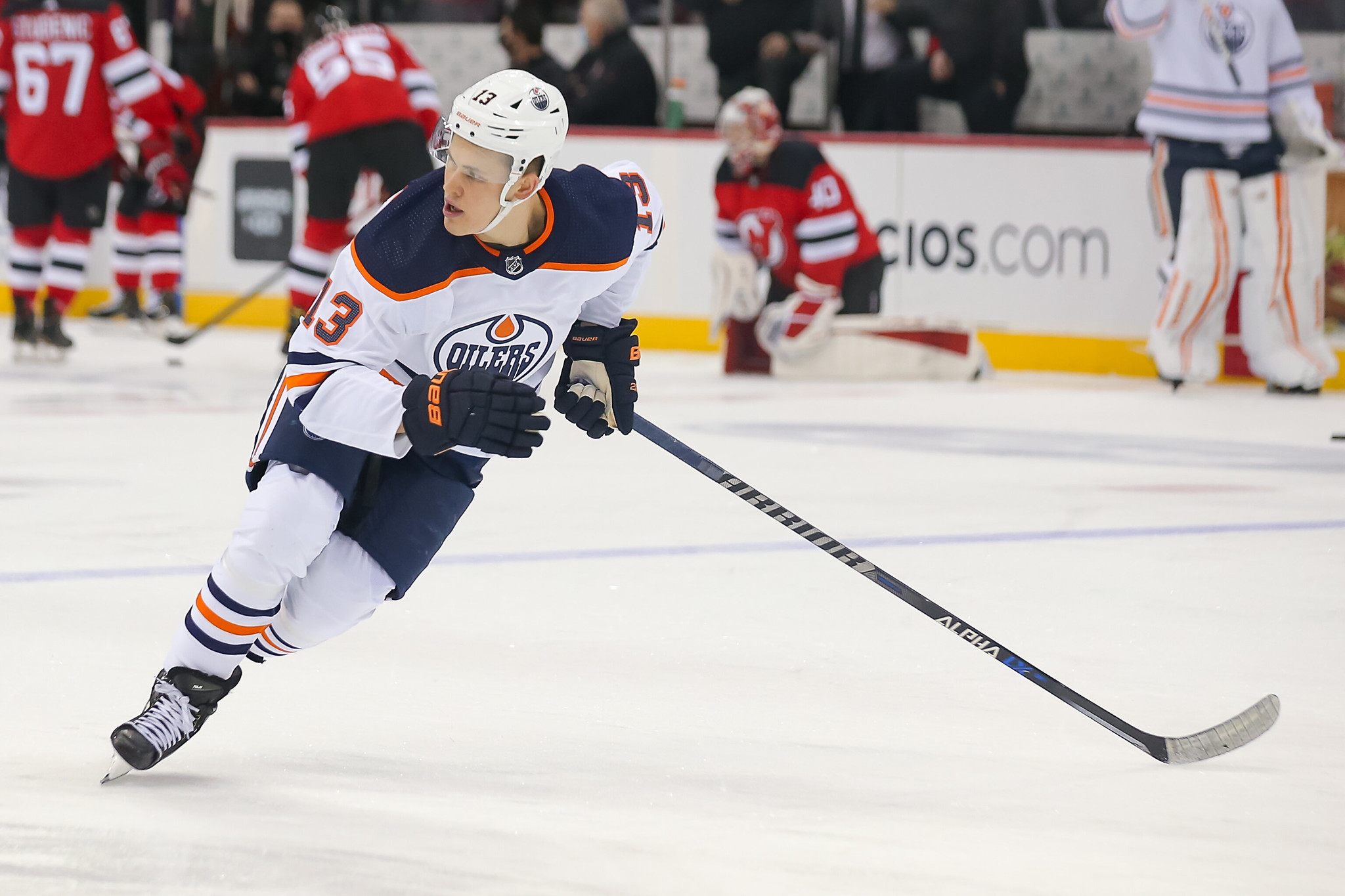 For example, if the Oilers acquire Bjugstad and Gostisbehere and take in around $3.3 million (maybe less if Arizona retains salary on both players), might they be sending Jesse Puljujarvi and a player like Devin Shore the other way? That moves $3.85 million for Edmonton and gives them a bit of room to make other decisions. Maybe, Edmonton is getting a bit of sweetener for the Gostisbehere deal and intends to do something that the draft pick.
What Is Gostisbehere's Injury Situation?
The latest word on Gostisbehere is that he's going to miss more than a month with an injury. Is it possible that in their conversations about the player, the Oilers know something more than others do about his issue and that the blueliner might be out longer than expected? Could this be a plan to weaponize LTIR ahead of the deadline?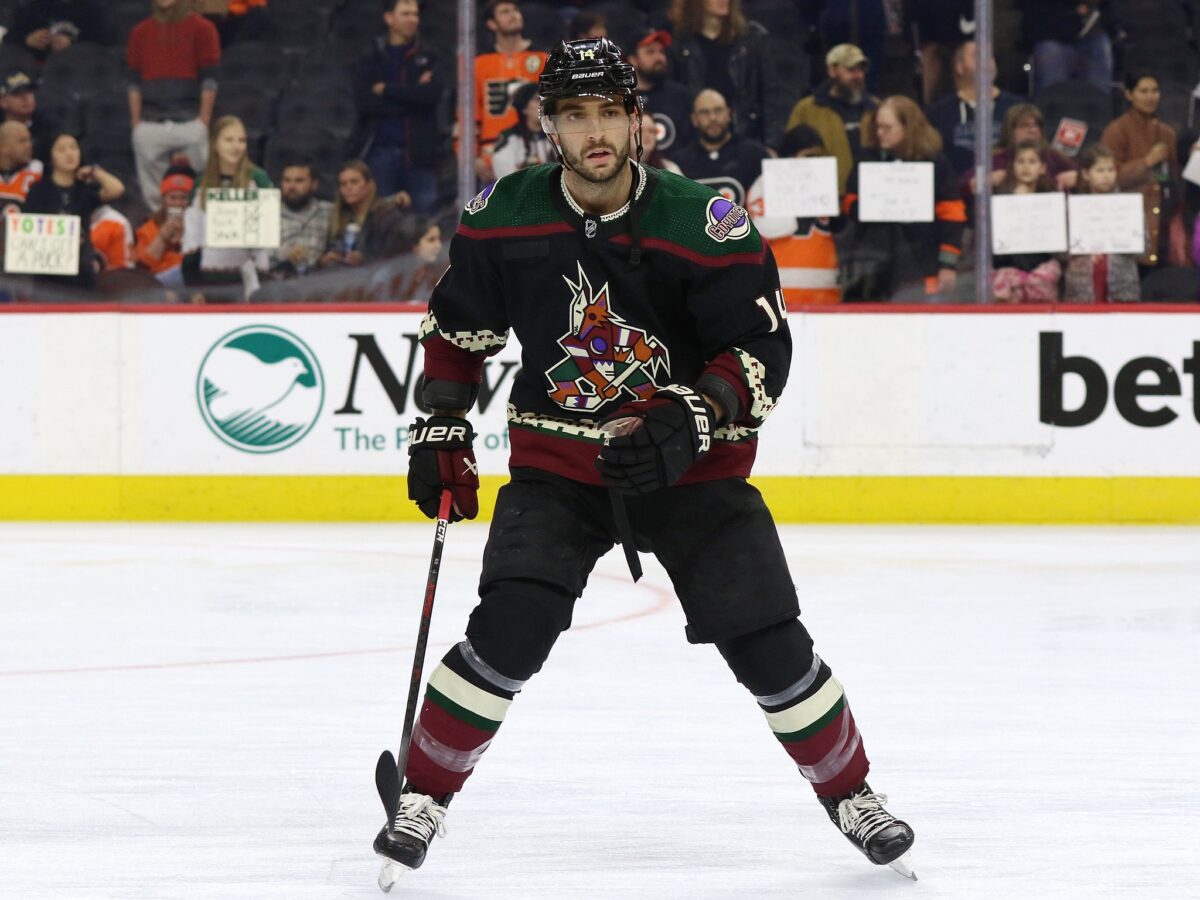 If so, perhaps the Oilers might intend to place the Gostisbehere on LTIR immediately and then work with the roster they have so that the flexibility that comes with his cap hit off the books for the next month allows Holland to run with his group and not make any deals. If Gostisbehere's injury is really bad, maybe he doesn't come back until the postseason when his cap hit doesn't count. That gives Edmonton extra cap space and gives them playoff depth at no additional cost.
Conversely, if he returns ahead of the playoffs (which seems more likely), maybe the Oilers have time to make other moves or they intend to place Gostisbehere on waivers. Is it possible that throwing Gostisbehere into the Bjugstad trade is just a temporary fix to a salary cap problem?
---
Latest News & Highlights
---