Welcome to this edition of the Tampa Bay Lightning's Stock Up and Stock Down, a weekly column detailing the highs and lows of the team's performance. The column will take a short break and resume after the All-Star break.
---
---
The Tampa Bay Lightning had one of their better weeks of the season, finishing with a 5-2 victory over the Los Angeles Kings on Saturday night for a franchise-record 12th consecutive home win. In addition to defeating the playoff-bound Kings, they beat two other playoff-caliber teams, the Minnesota Wild and the league-leading Boston Bruins.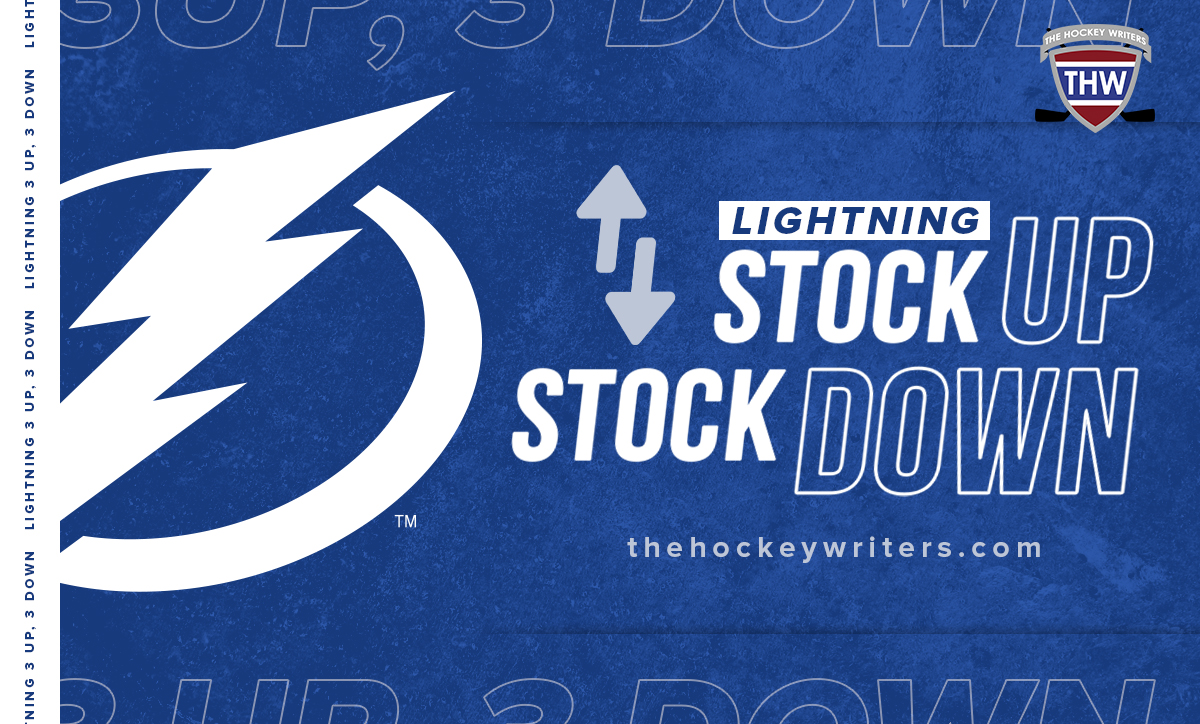 A very pleased head coach Jon Cooper said after Saturday night's game: "We played three tough teams — big, strong, fast playoff teams — and our guys handled it well. The only question was, after the big win against the Bruins and the break coming up, how we would handle it. We did, and we got the points we needed. It makes for a better break."
Stock Up: Total Team Effort
It would have been very easy to hang their heads after losing back-to-back games against the Edmonton Oilers and Calgary Flames last week. Instead, the Lightning came home more determined. During the last three games, they did an excellent job of limiting turnovers, getting contributions from all four lines, and limiting their opponent's scoring chances.
Related: Lightning Pass Cooper's Test Against Playoff Caliber Teams
---
Latest News & Highlights
---
Stock Up: Nick Perbix
On Saturday night, rookie defenseman Nick Perbix tallied three points for the first time in his career. All three were primary assists, and he did it in 15:18 of ice time. He didn't let missing four games slow him down. The 24-year-old continues to be one of the more pleasant surprises, with 11 points, 63 shots, 40 hits, and 36 blocks in 38 contests.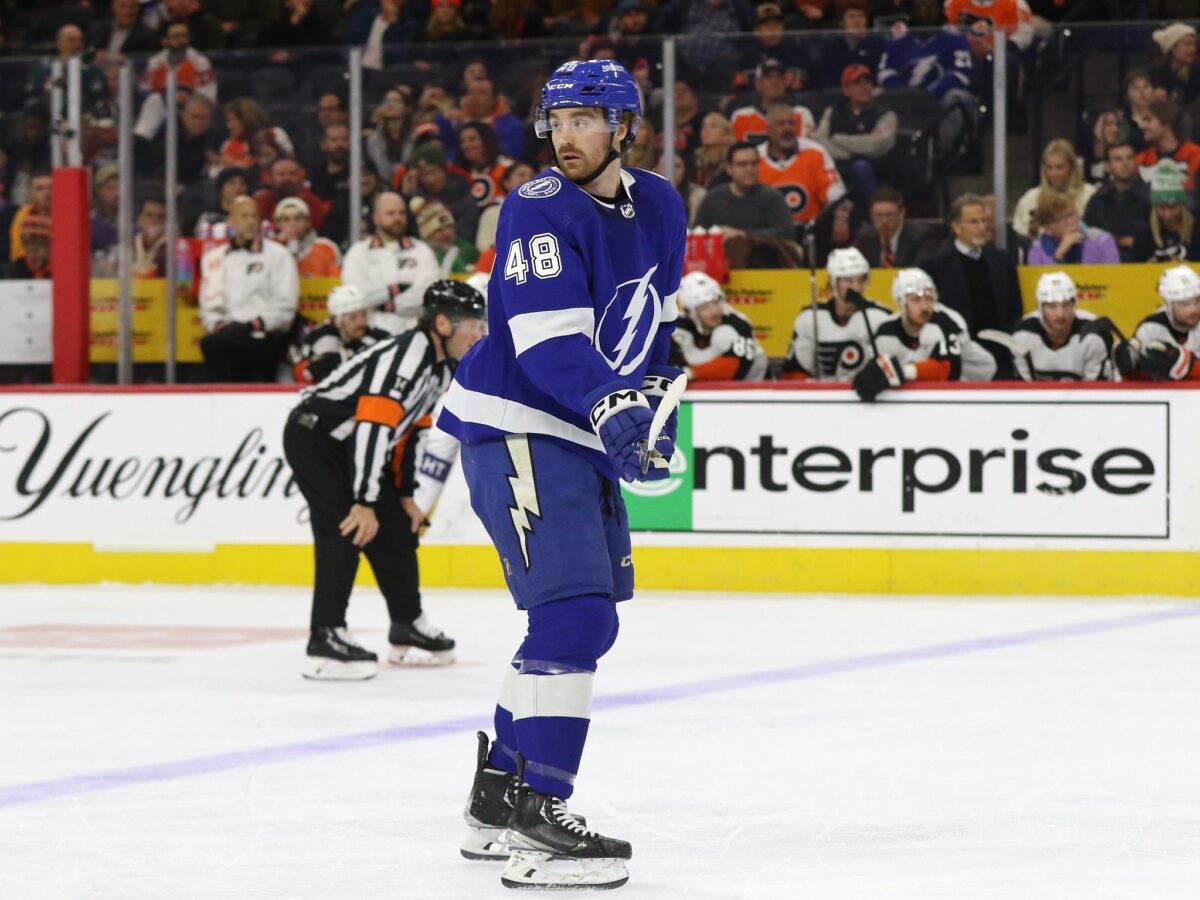 The Minnesota native was rewarded for his efforts earlier in January when he was signed to a two-year, $2.25 million contract extension. He originally signed a one-year, entry-level deal with the Lightning after representing the United States during the 2022 Winter Olympic Games in Beijing and finishing his college career at St. Cloud St. Since that agreement did not start until this season, the former sixth-round draft pick finished last season on an amateur tryout agreement with the Syracuse Crunch and had eight points (two goals, six assists) in 12 games.
Stock Down: Shorthanded Goals
On Tuesday night, Eriksson Ek gave the Wild a 1-0 lead when he scored a short-handed breakaway goal after Mikhail Sergichov's weak swing-and-miss to keep the puck in the offensive zone. They've allowed nine shorthanded goals this season, tied with the Vancouver Canucks for the most in the league.
Stock Up: Bellemare and Perry
Pierre-Edouard Bellemare scored in the first period to give the Lightning a 2-0 lead, and it was an emotional goal. After the game, Bellemare revealed that his mother had passed away a few days before. "I thought she'd be proud," he said. The 37-year-old has been playing well, anchoring the fourth line and providing valuable penalty-kill minutes.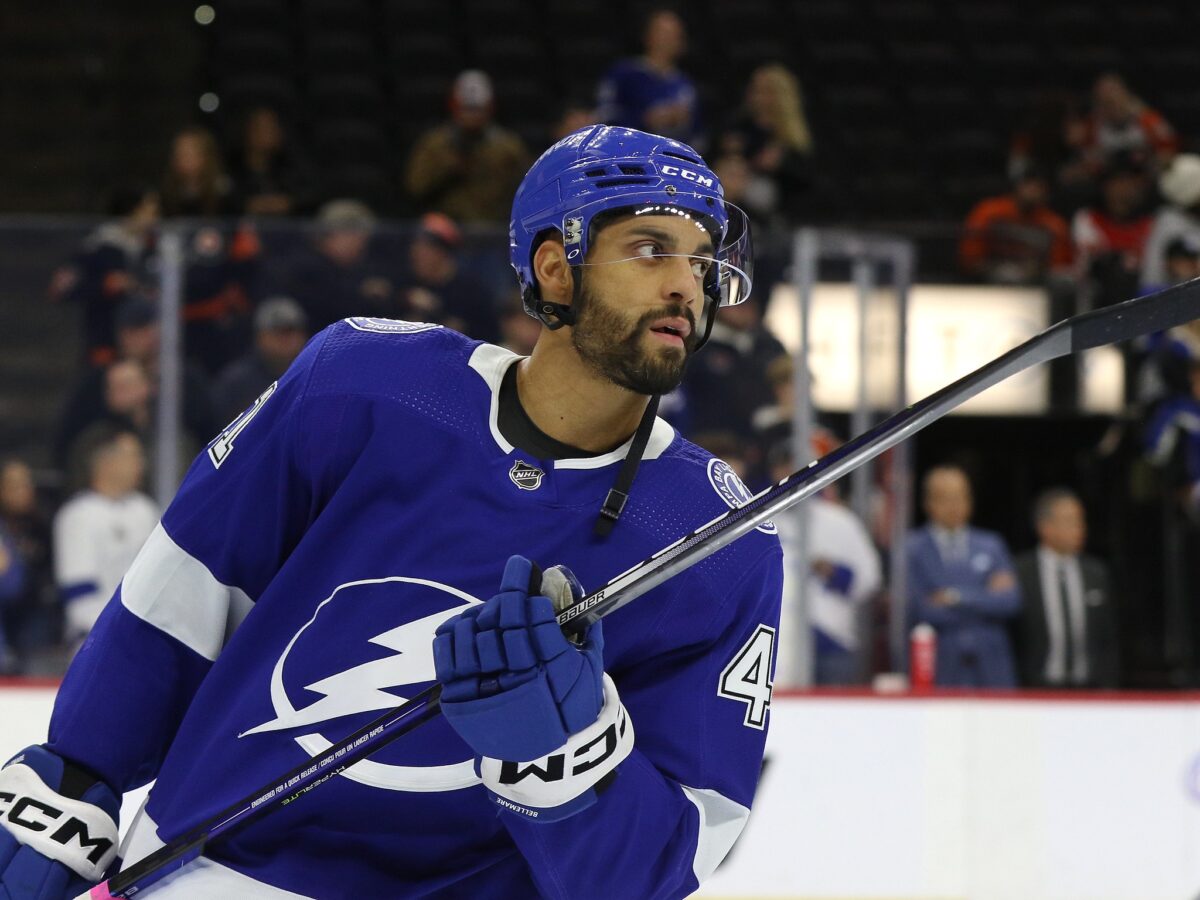 Bellemare's linemate, Corey Perry, gave him some help on his goal, setting up a screen in front of Kings' goalie Jonathan Quick. The 37-year-old also scored, slamming in a rebound toward the end of the first period. However, it was his goals on Tuesday that were highlight reel material; Perry deflected in two Ross Colton shots on the power play.
Stock Up: Andrei Vasilevskiy
The NHL recently announced that Andrei Vasilevskiy was named the NHL's "third star" for the week ending Jan 29. The 28-year-old led an outstanding team effort, with a 3-0-0 record, a 2.00 goals-against average, and a .941 save percentage. He ranks third in the league with 23 wins in 36 starts this season (23-12-1, 2.51 GAA, .918 SV%).
While the rest of the team gets a short break, Vasilevskiy and Nikita Kucherov will be participating in NHL All-Star Game this weekend (Feb 4). The team returns to action on Feb. 6 against the Florida Panthers in Sunrise. Their next home game is on Tuesday, Feb 7, when they host the San Jose Sharks.