In today's NHL news and rumors rundown, following a huge trade between the New York Islanders and Vancouver Canucks, there is talk about how the deal went down and what the Islanders are thinking about in making a move for Bo Horvat so far ahead of the NHL Trade Deadline. Meanwhile, what will the Boston Bruins do to find a goal scorer? Finally, the Edmonton Oilers and Arizona Coyotes may be seriously talking about a trade.
Canucks Didn't Explore Other Trade Options for Horvat
According to NHL insider Kevin Weekes, "I'm told from another club that was highly interested and involved in the @Canucks Horvat deal, that Van didn't shop the offer, and locked in on the @NYIslanders package. Well, folks @NHL Trade Market is open !" It is interesting that GM Patrick Allvin wouldn't take what he was being offered by the Islanders and see if he could get something better from another club. Perhaps that is the impact or pressure of working with Lou Lamoriello on a trade.
---
---
As per Ben Kuzma, Allvin said that he continued to be open to re-signing Horvat until the deal was made. He noted: "A couple of months ago, we put our best offer in and they wanted to wait and that's when we needed to see what the value is and get a return. We were open. We never closed any doors. I respect that Bo put himself in this position to be a UFA."
Will the Islanders Sign Horvat?
One of the immediate questions insiders started asking after the Horvat deal was if the Islanders pulled this trade out of the bag well before the deadline so that they could flip Horvat if they didn't make the postseason. There is still plenty of time to move the forward if the Islanders don't get in. GM Lou Lamoriello says he's hoping to sign Horvat but talks about doing so haven't begun.
Pierre LeBrun of The Athletic writes:
On a call with the media Monday evening, Lamoriello said the Islanders "really haven't had any discussions yet" with Horvat's camp, led by veteran agent Pat Morris. I later asked him how much urgency there was, given the gamble that he's an unrestricted free agent on July 1. "I think it's important to (start negotiations) as soon as possible," Lamoriello responded. "We'll work at it and do the best we can. But it's a great point. We'll do everything we can to get it done."

source – 'LeBrun: Islanders GM Lou Lamoriello bets big on Bo Horvat — will it pay off?' – Pierre LeBrun – The Athletic – 01/30/2023
Horvat confirmed that nothing has been discussed yet and he noted several times in his media avail that he thought he would be a Canuck for life.
What Will Bruins Do Now?
The Boston Bruins were rumored to be a team in on Horvat and the question about where they'll find their goal scorer is a topic among media who follow the team. Nick Goss of NBC Sports Boston believes they need to look elsewhere and options could include Arizona Coyotes center Nick Bjugstad, Columbus Blue Jackets Gustav Nyquist, St. Louis Blues forward Ivan Barbashev, and Chicago Blackhawks forward Max Domi.
Sportsnet's Elliotte Friedman talked about the Bruins during the latest 32 Thoughts podcast and figured the Bruins could add to their left defense also. That said, he thinks it is highly unlikely that they'll part with Jake DeBrusk or defenseman Brandon Carlo to land the piece they need.
Oilers Interested in Bjugstad and Gostisbehere
When reiterating that the Edmonton Oilers were a team he'd heard was interested in Nick Bjugstad out of Arizona, Friedman also noted that he'd caught wind of a rumor the Oilers might have shown some interest in Bjugstad's teammate Shayne Gostisbehere. He believes it's at a point where it's more than just interest for the two players. He noted, "I think they've talked reasonably seriously about it."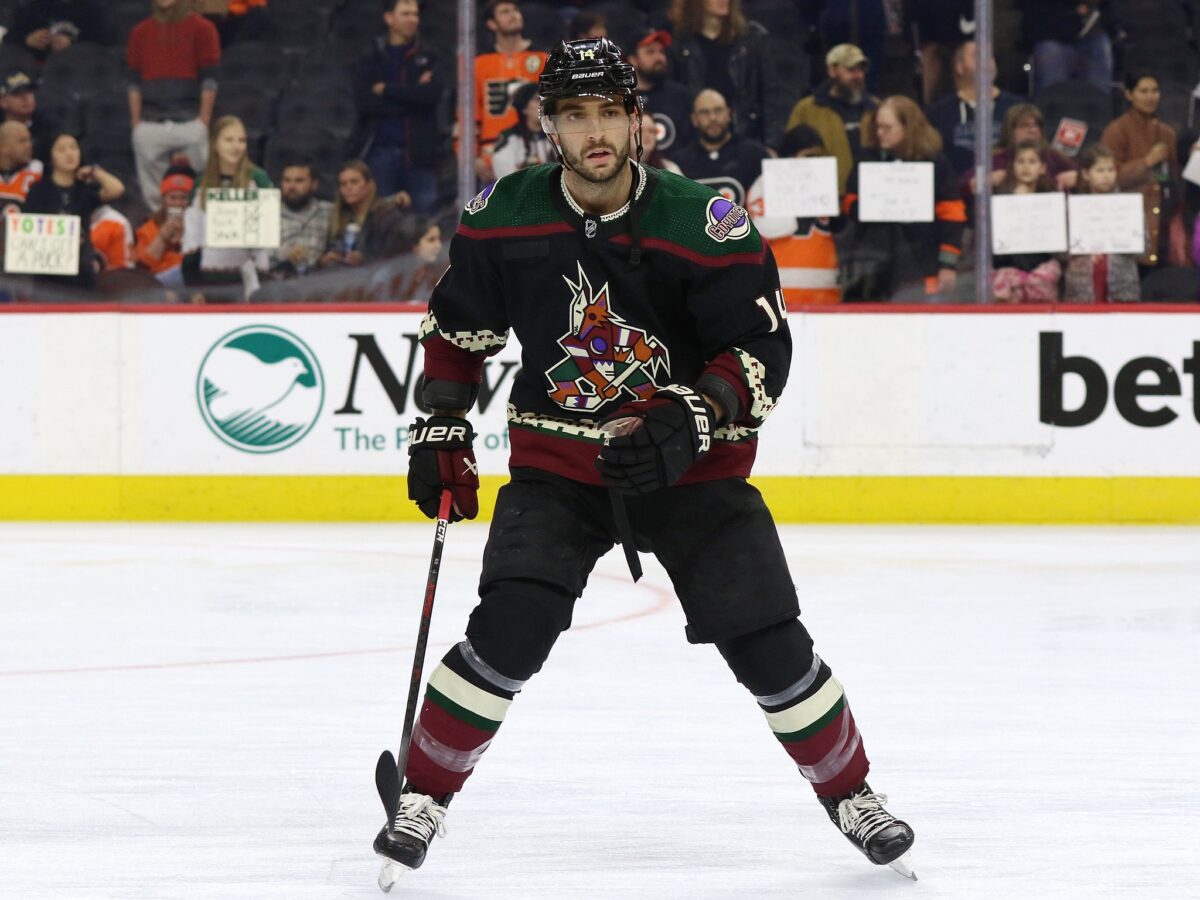 What's so interesting about the timing of this is that Gostisbehere is expected to miss 4 to 6 weeks with an upper-body injury suffered in Tuesday's loss to the Anaheim Ducks. The injury occurred 5 1/2 weeks before the March 3 trade deadline. Gostisbehere's injury timeline doesn't keep him out the remainder of the season, so he's an intriguing player to be interested in, especially considering his $4.5 million cap hit.