The '12 Days of Christmas' is a classic holiday song first published in its current form in 1908. In a nod to the classic carol, join The Hockey Writers as we count down the 12 Days of Hockeymas. Each day, we will provide you with a piece of hockey history as we eagerly await the start of the 2020-21 NHL season.
Today is Dec. 21, meaning we have just four more days until Christmas. The number four relates to the Edmonton Oilers in a number of different ways. They were able to win four Stanley Cups in five years during the Gretzky era. Another example is a defenceman on those teams in Kevin Lowe, who wore the number four and was recently inducted into the Hockey Hall of Fame.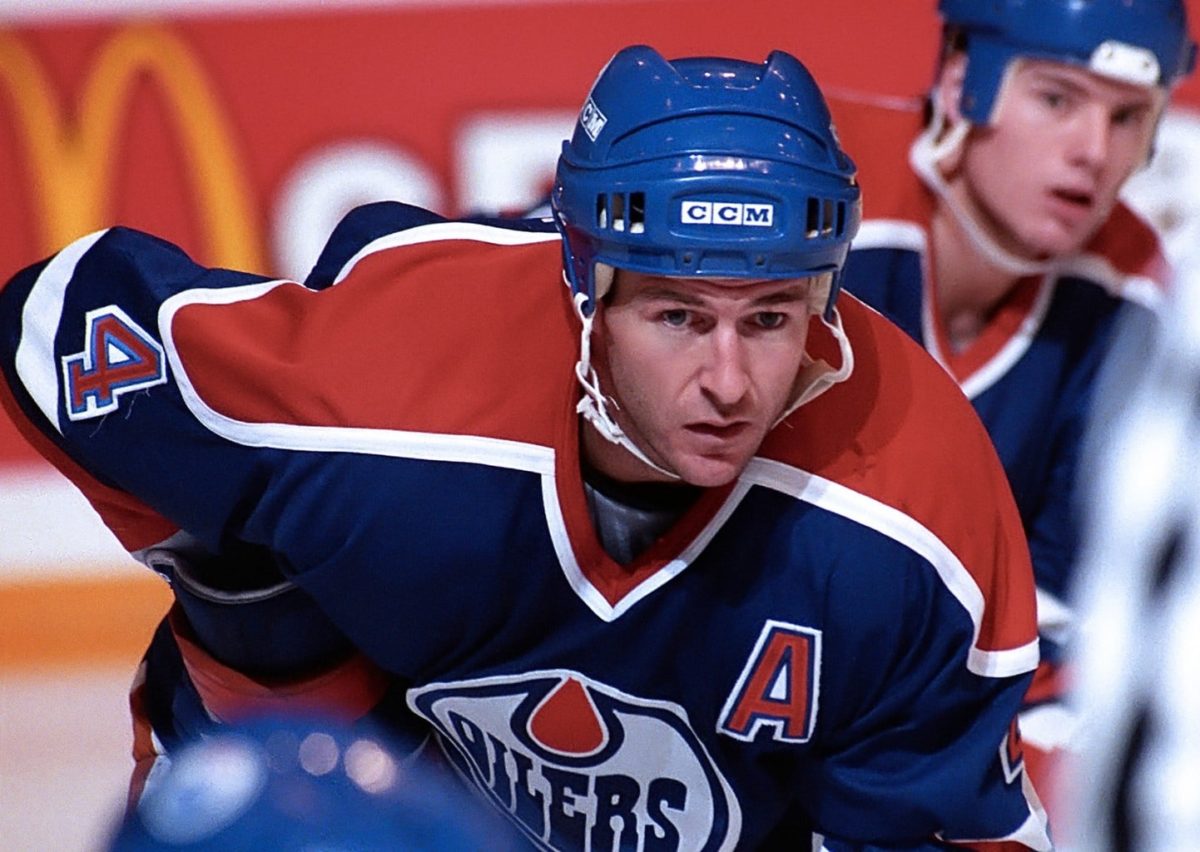 However, in more recent years of this team, the number four is very significant. It represents the number of first-overall picks the Oilers had during the 2010s. While they were a very bad team who had next to no luck on the ice for a large part of the past decade, their luck was at the complete opposite end of the scale when it came to draft lotteries. Three of those first-overall picks came in three straight years from 2010-2012, while the other came in 2015.
In all sports, the one positive of having a bad team is the high draft pick you will receive, as the top players in drafts are often players who can turn around a franchise. Unfortunately for the Oilers, they proved this is not always the case. Despite being able to select the talented players, teams need to be sure to add complementary pieces as well, something the organization struggled to do throughout most of this decade.
Thankfully, things seem to be heading in the right direction for this team, in large part due to the 2015 first-overall pick who will be discussed later on. Here are those four picks, starting from the earliest.
2010
Taylor Hall
The 2009-10 season was horrendous for the Oilers, as they finished with a league worst 27-47-8 record for just 62 points. While many in the hockey world soon became irritated with Edmonton receiving so many first-overall picks, everyone agreed at the time there was no team more deserving of the 2010 first selection. Though it was a tough year for the organization, fans were hopeful that losing games would land them Taylor Hall who they believed would turn their team around. As a result, they started using the phrase "Fall for Hall."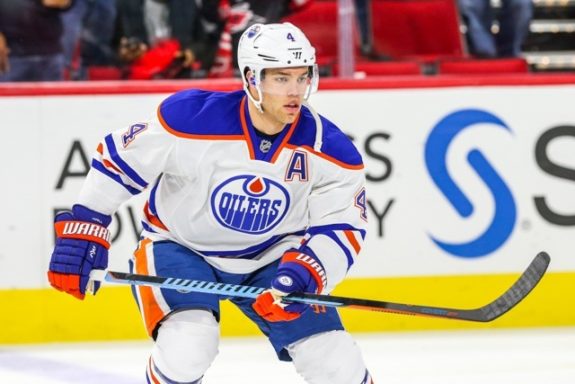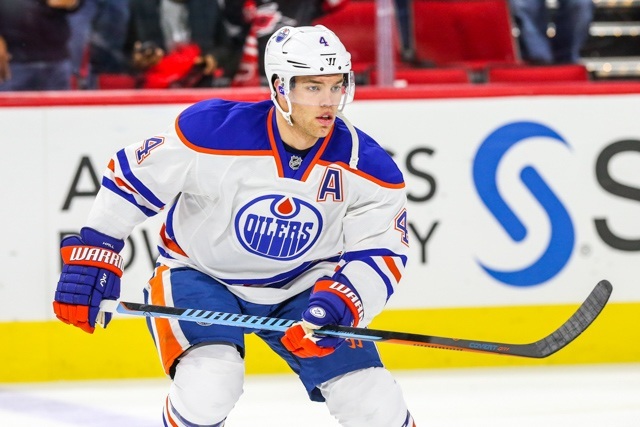 Despite the majority of fans thinking the Oilers would select Hall, there were also rumors they could take now Dallas Stars forward Tyler Seguin. Of course, that never ended up being the case, as Hall went first and Seguin was taken immediately after by the Boston Bruins.
At the time, Hall was coming off of a fantastic season with the Windsor Spitfires in the Ontario Hockey League (OHL) in which he had 40 goals and 106 points in just 57 games. He also played in 19 playoff games that year, registering a ridiculous 17 goals and 35 points while also leading his team to their second Memorial Cup win in as many years. On top of his incredible skill, he was viewed at the time as a true winner.
Hall made the Oilers the very next season, and had a promising rookie season with 22 goals and 42 points in 65 games. From there on, his numbers continued to get better and better, and were capped off by his career high in an Oilers uniform with 27 goals and 80 points in 75 games during the 2013-14 season. Despite his impressive numbers every season, the team was not improving, and fair or not, Hall was being blamed by many. The same player who was viewed as a winner coming into the NHL was beginning to be labelled as selfish and a team cancer.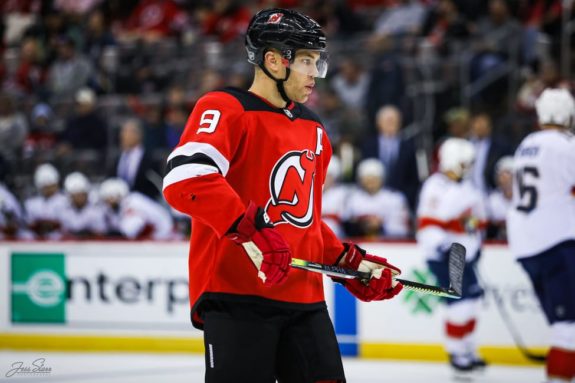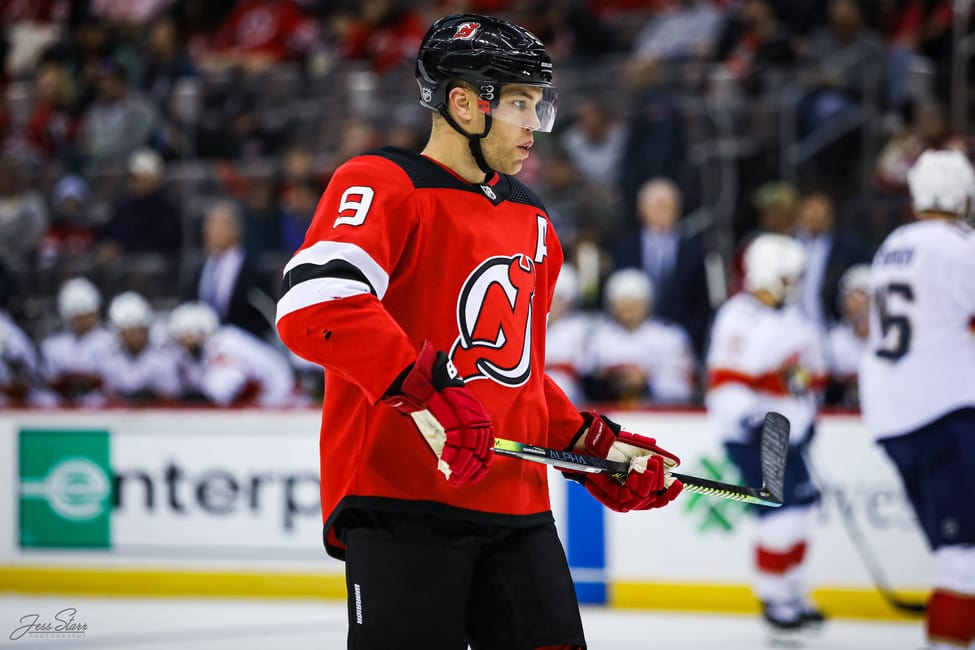 Shortly after the 2015-16 season, one in which Hall led the Oilers with 65 points, general manager Peter Chiarelli traded him to the New Jersey Devils in exchange for Adam Larsson. This was a massive move for the Oilers, as Hall had been their most dynamic forward for a number of years. He has since gone on to win the Hart Trophy, and just recently signed a deal with the Buffalo Sabres as a free agent.
For his Oilers career, he finished with 132 goals and 328 points in 381 games. Production wise, Hall lived up to his draft position. Unfortunately, he was given a very bad team to play on and was unable to lift them to greater heights.
Better Option Available?
No.
The Oilers can look back on this pick without regret, as 10 years later Hall would likely still be the number one selection in this draft class. While Seguin does have more points (635) he has also played in more games (741) due to Hall having some injury trouble throughout the years. Still, most would agree he is the more talented of the two. His time with the team was far from successful, but the Oilers made the right choice here.
2011
Ryan Nugent-Hopkins
The Oilers were just as bad in Hall's rookie season in 2010-11 as they had been the season prior, finishing with a 25-45-12 record and an identical 62 points. As a result, they were awarded with a second straight first-overall pick, this time electing to select Ryan-Nugent Hopkins from the Red Deer Rebels of the Western Hockey League. He was seen as the consensus top selection at this draft, but given the Oilers' lack of blue line talent, there was talk they may select defenceman Adam Larsson, who they ironically enough ended up acquiring in the Hall trade years later.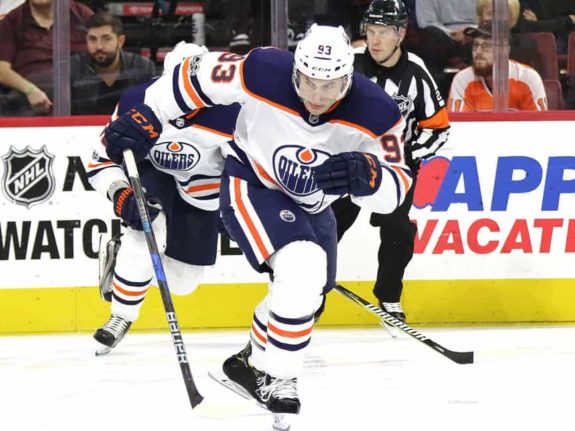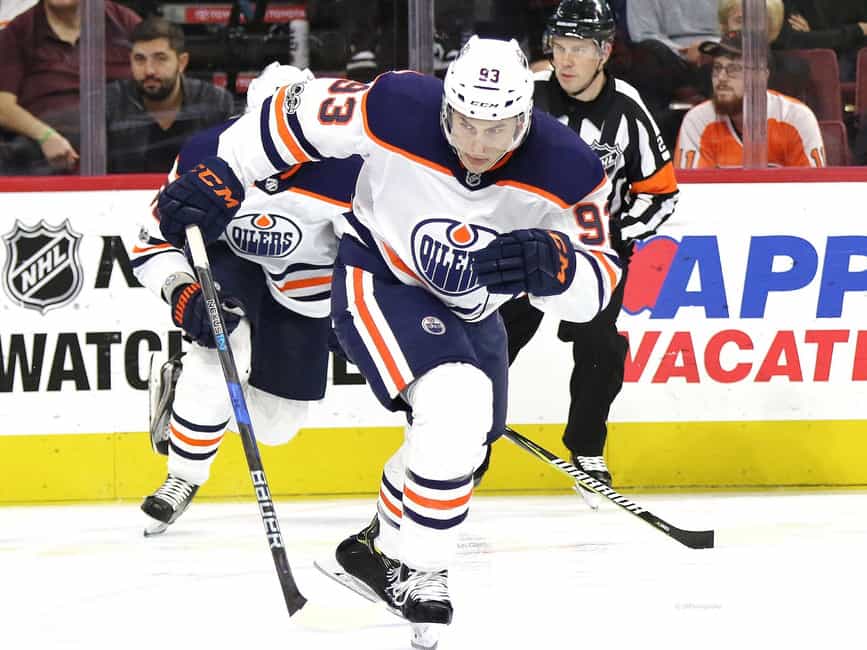 Nugent-Hopkins was coming off of a 31-goal, 106-point campaign with the Rebels at the time of being drafted. Despite being taken first overall, there was talk that he would be sent back to juniors for one more season as many thought he was too small to compete in the NHL. That narrative quickly changed as he had a fantastic start to the season and ultimately made the team. He finished his rookie season with a very impressive 18 goals and 52 points in 62 games, while forming a dangerous line with Hall and another talented young forward in Jordan Eberle. At the time, these three were seen as the future of the Oilers.
Since that great rookie season, Nugent-Hopkins struggled to put up big offensive totals, failing to hit the 60-point mark until he was able to put up a career-high 69 during the 2018-19 season. However, while he hasn't been able to put together the huge offensive totals many expect with a first-overall pick, he has turned into one of the better two-way centers in the game, and has become a fan favorite. In fact, his fantastic play at both ends of the ice is the main reason why he is the only first-overall pick the Oilers had from 2010-2012 who remains on the team.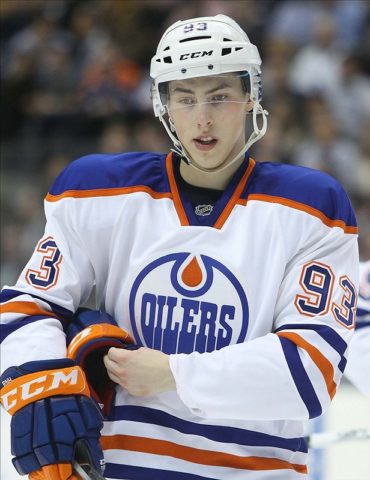 In recent seasons, Nugent-Hopkins has become even more valuable to the Oilers given that he has shown he can play on the wing. Given how this team has lacked scoring wingers over the years, this has been a huge bonus for Edmonton. It also allows them to split up Connor McDavid and Leon Draisaitl in order to spread out the offence, and has helped boost Nugent-Hopkins' totals as he had a terrific 2019-20 season with 22 goals and 61 points in 65 games. He is currently heading into the final season of his seven-year, $42 million deal. General manager Ken Holland will need to do everything he can to extend the 27-year-old.
Better Option Available?
Yes.
Make no mistake, both the Oilers organization and its fans love Nugent-Hopkins, and do not regret selecting him first overall. However, the 2011 Draft had some very good players who also would have made for great first picks in Jonathan Huberdeau, Mark Scheifele, Dougie Hamilton, and Johnny Gaudreau, just to name a few. Despite those great names listed above, if the Oilers had a do-over with this selection, they almost undoubtedly would have selected Nikita Kucherov, who was taken with the 58th pick by the Tampa Bay Lightning.
Kucherov leads his draft class in both goals with 221, as well as points with 547. Those totals have come in just 515 career games. The 27-year-olds true talent was on display during the 2018-19 season where he put up a ridiculous 128 points, which earned him both the Art Ross and Hart Trophy, as well as the Ted Lindsay Award. He also played a huge role in the Lightning winning the 2020 Stanley Cup, posting a team-leading 34 points in 25 games played.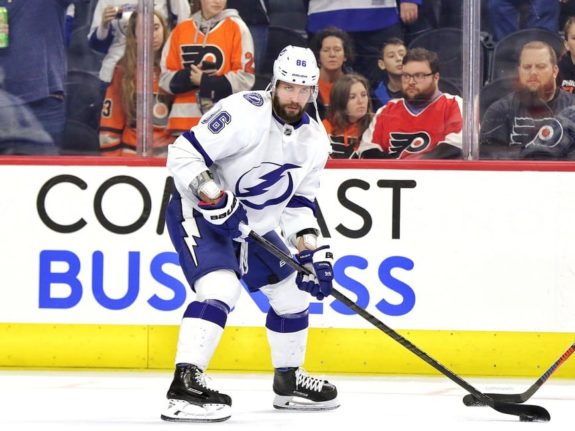 While it would be great to have Kucherov on the Oilers, they can't be blamed for this. Not much was known about the Russian forward early on, as he had played in just eight KHL games during his draft season. Still, it is certainly tough for Oilers fans to swallow knowing they could have had arguably the best winger in the entire NHL on their team.
2012
Nail Yakupov
Yet again, the 2011-12 season was a train wreck for the Oilers, although they had finally crawled out of last place as they were able to finish ahead of the Columbus Blue Jackets in the standings. Still, their record of 32-40-10 proved they still had a long ways to go. Almost everyone assumed those problems had been solved when, yet again, and much to the irate of many, they won the draft lottery to select first overall for a third straight season.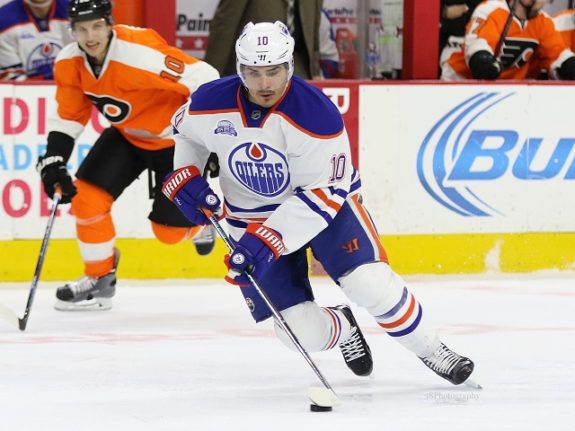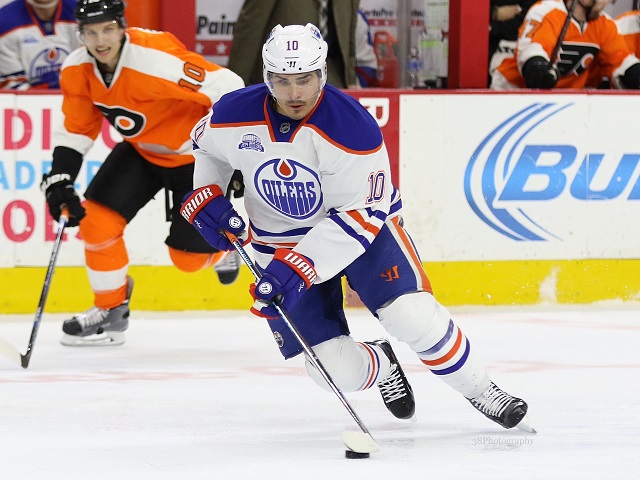 They decided to select another forward, this time drafting Nail Yakupov. The Russian winger was coming off of an impressive second season in the OHL with the Sarnia Sting in which he had registered 31 goals and 69 points in just 42 games. This followed an already impressive 49-goal, 101-point rookie season. By all accounts, he had future superstar written all over him, being compared to another Russian great in Pavel Bure.
Despite what most will remember from him, his rookie season was quite successful. In 48 games during the lockout shortened 2012-13 campaign, Yakupov managed a team-leading 17 goals along with 31 points.  Unfortunately, it all spiraled downhill quickly from there. Over the next three seasons, he broke the 30-point mark just one time, and had an unforgivable plus/minus rating of minus-84 during that span. It had become very apparent that both parties needed to move on, and the Oilers did just that, trading him to the St. Louis Blues prior to the 2016-17 season.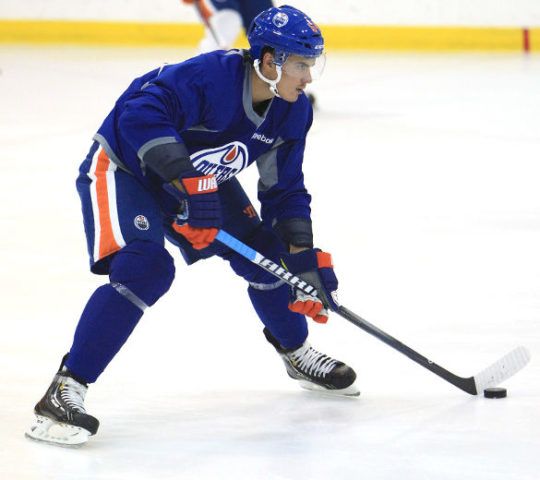 The now 27-year-old played in one season for the Blues, as well as one for the Avalanche, but failed to get anything going offensively in either. He returned to the KHL for the 2018-19 season and has remained there since. It hasn't gone much better for him, as he has already found himself on three different teams. This pick is and will be regarded as one of the biggest first-overall draft busts in NHL history.
Better Option Available?
You think???
The one positive for the Oilers with the selection of Yakupov is that he was far from the only bad pick in 2012, which was quite a weak draft class. Taken after Yakupov was the often-injured Ryan Murray, followed by Alex Galchenyuk and then Griffin Reinhart. Still, despite the number of failed picks taken in 2012, the one player the Oilers would certainly take in hindsight is goaltender Andrei Vasilevskiy, who was selected with the 19th pick by the Lightning.
Seeing that the Lightning were able to get big-time steals in both Kucherov and Vasilevskiy, it is clear why they are currently the best team in the NHL. Vasilevskiy is currently regarded as one of if not the best goalies in the entire NHL. The 26-year-old won the 2018-19 Vezina Trophy and was one of the three finalists again for the 2019-20 season. He also played a huge role in the Lightning winning the 2020 Stanley Cup and could have easily been given the Conn Smythe Trophy for his outstanding performance.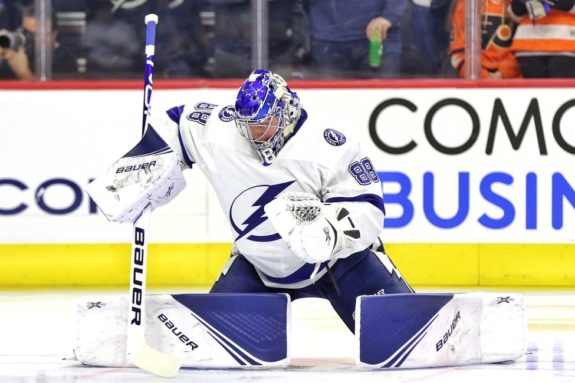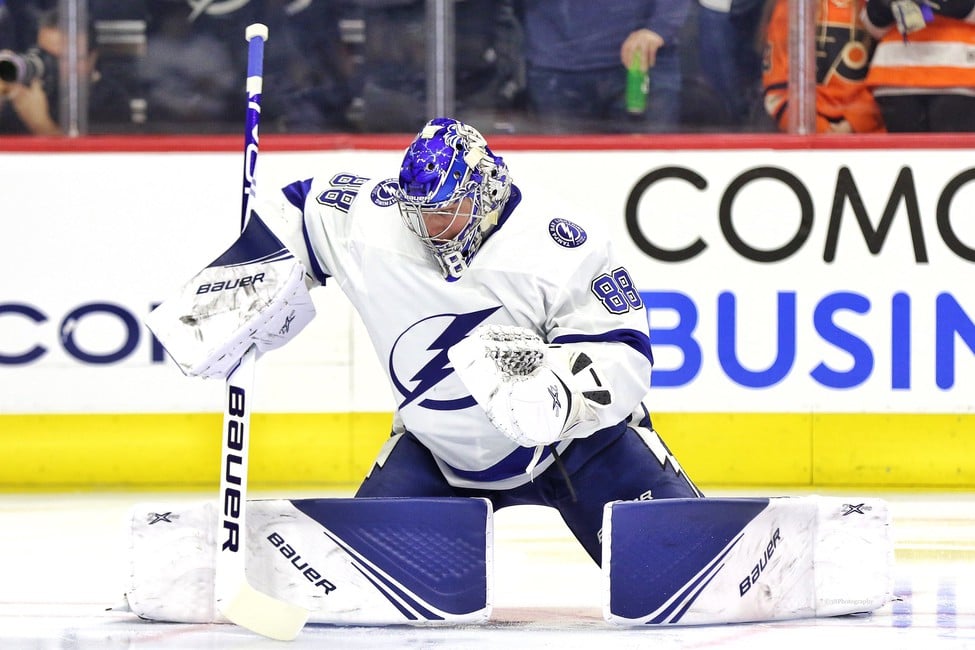 The Oilers have gone through their fair share of goalies over the years, and could have stabilized the position in a big way if they had taken Vasilevskiy. It is important to note in all of this that taking these players would mean the team would likely look much different than now considering the fact they would have to comply to the league salary cap, but seeing Vasilevskiy in an Oilers sweater would be a dream come true for Edmonton fans.
2015
Connor McDavid
As mad as fans throughout the hockey world were when the Oilers got three first-overall picks in a row, they were even more furious when they yet again won the 2015 draft lottery, as it meant they would be the team to land Connor McDavid. McDavid had been talked about on sports networks and referred to for years as being hockey's next prodigy, a player who had a chance to have as big of an impact on the game as Pittsburgh Penguins superstar Sidney Crosby. During his draft-eligible season, he scored an incredible 44 goals and 120 points in just 47 games with the Eerie Otters of the OHL.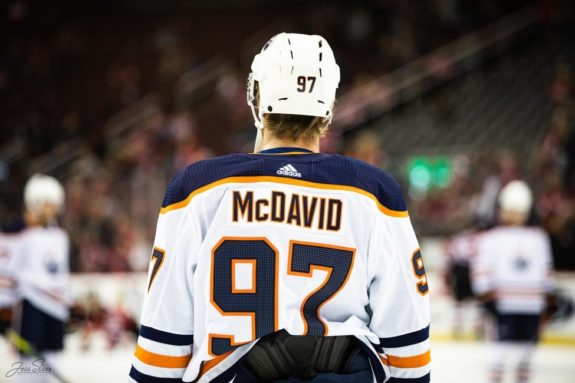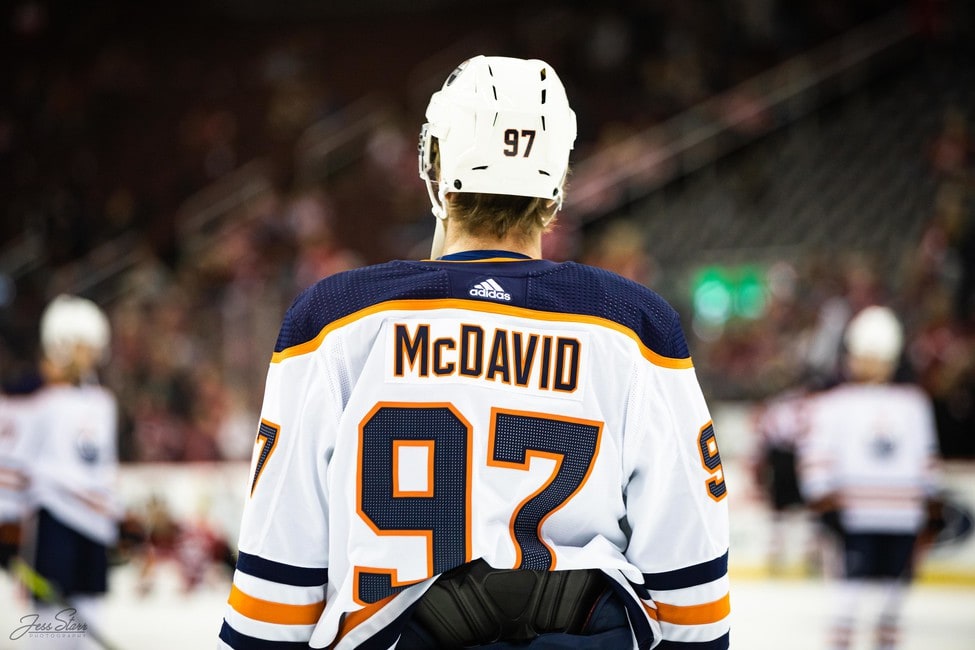 When the Oilers walked up to the podium in 2015 to announce their first-overall selection, it was a foregone conclusion they would take McDavid. Though he had a ton of pressure, he didn't let it bother him as he put up 48 points in just 45 games as an NHL rookie. He likely would have won the Calder Trophy that season had he not been forced to miss nearly half of it due to a broken clavicle.
McDavid has continued to post great numbers since that rookie season and is still getting better year after year. At just 23 years old, he has two Art Ross Trophies, two Hart Trophies, and two Ted Lindsay Awards to his name. He has come as advertised through his first 351 career games, with 162 goals and 469 points. Many already consider him the best player in the entire world.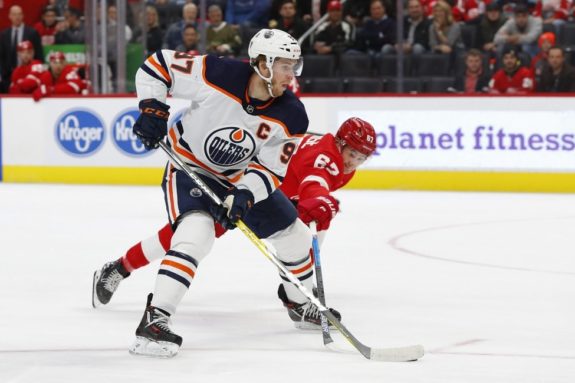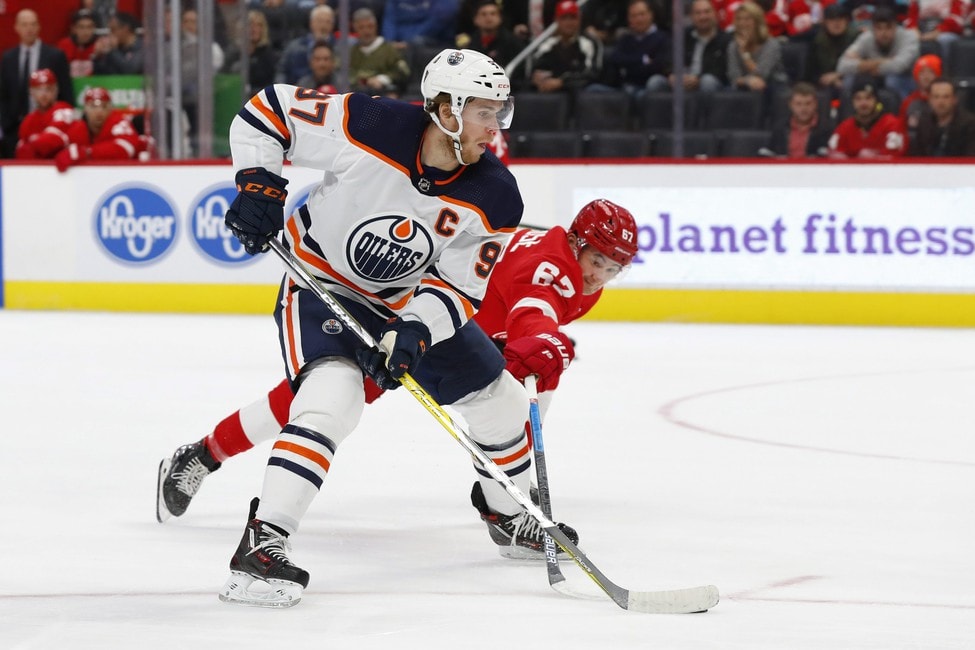 While his offensive totals are fantastic, it isn't all he's added to the Oilers. He is often talked about for the amount of maturity he has at such a young age, something that was truly proven when he was named team captain prior to his second season. At just 19 years and 266 days old at the time of the announcement, he became the NHL's youngest-ever captain. The pressure clearly didn't get to the young phenom, as he led the Oilers to the playoffs that season for the first time since 2005-06. They did once again struggle in both 2017-18 and 2018-19, but appear to have gotten things back on track, thanks in large part to their franchise superstar.
Better Option Available?
Mmm. Probably not…
It doesn't even need to be said, but there is no one in this draft the Oilers or any team would ever take over McDavid. If teams could enter a draft with every current player in the league available, they would choose McDavid first every time given both his skill and age.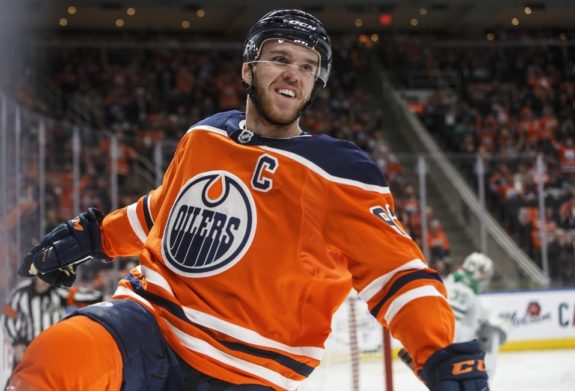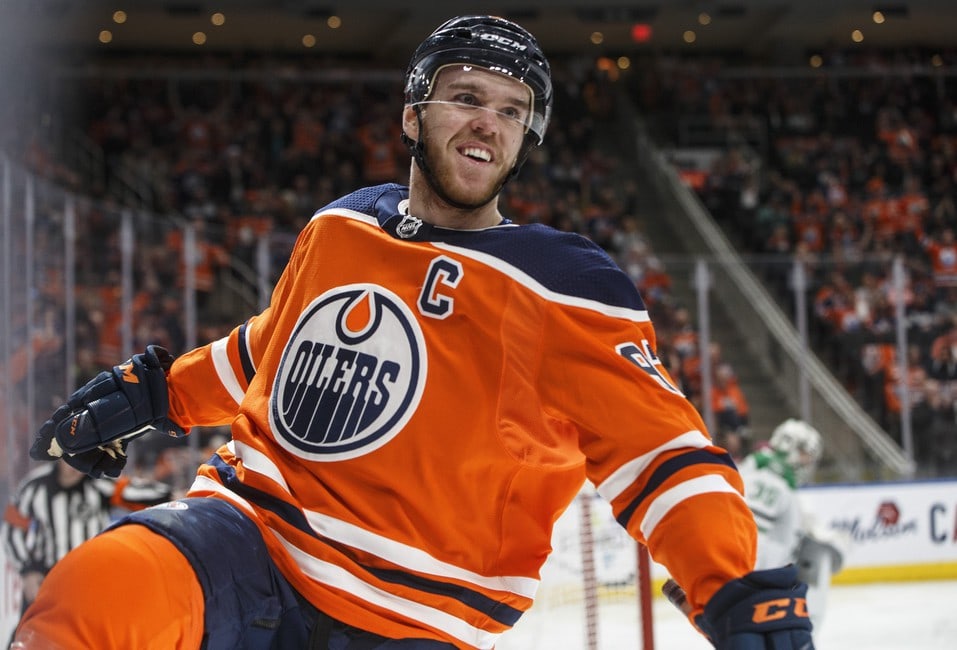 That's not to say there weren't other great players in this draft class. Jack Eichel, who was taken second overall, is a superstar in his own right, yet doesn't come close to McDavid. It was a very long, grueling rebuild for Oilers fans, but being able to witness a player of his level in their team's jersey truly has made all the suffering worth it.
Years of Incompetence
The fact that the Oilers continued to struggle for as many years as they did, and are still not a true Stanley Cup contender shows how incompetent their management has been over the years. For plenty organizations in pro sports, one first-overall pick is enough to turn their franchise around. If somehow a team were to get three like the Oilers, it seems like a near guarantee they'd be a powerhouse for years to come. That didn't happen in Edmonton, and truth be told if they didn't luck out and win the draft lottery in 2015 they'd likely still be one of the weakest teams in the league.
Thankfully, McDavid saved what could have been even more dark years. Along with McDavid, the Oilers finally have a competent general manager in Ken Holland who has been doing a great job so far in turning the team around despite inheriting a team with little to no cap space.
---
---