The Edmonton Oilers came out on Saturday night for the first Battle of Alberta of the year and looked like they were going to take the Calgary Flames to the woodshed. The club finished the first period with a 2-1 lead on the scoreboard and outshot their southern opponents 17-3. The star players continued their hot streak, with Connor McDavid banking a goal and an assist and Leon Draisaitl recording a single assist. Beyond that, the team even got some support scoring with Jujhar Khaira's first goal of the season, but in the end, it wasn't enough to defeat the Flames.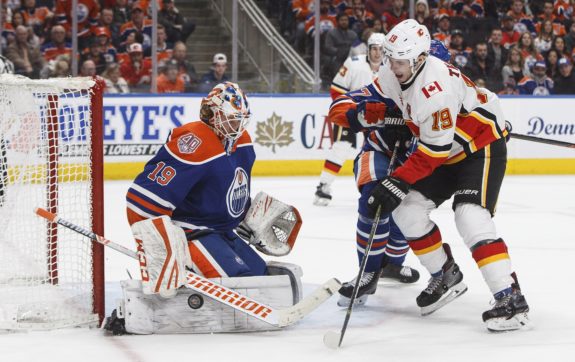 There will be plenty of opportunity for revenge against Calgary with nine more matchups remaining on the schedule but the Oilers had the chance to win this game and let it get away from them. It follows a familiar pattern with this year's version of the team, where dropping the first game of a series has been very commonplace. Unfortunately for Edmonton, they don't get a rematch right away this time and one hopes the fires of revenge can burn long enough to translate into a victory next time they meet the Flames. So what did we learn from Saturday's loss?
As Koskinen Goes, So Go the Oilers
Mikko Koskinen would likely admit that he had an off night. Not every goal was solely his fault but he'd likely want the game-opening score back as well as one or two others. Koskinen made some key stops when his defence left him high and dry, and can't be expected to save them all but there's no question what the result will be when he isn't playing at his best. Koskinen has more starts than any other National Hockey League goalie this season and that trend may continue if Mike Smith can't stay healthy. With his short stint as an Oiler over, Troy Grosenick is headed to Los Angeles and the merry-go-round at the third-string goalie position doesn't look like it will be stopping anytime soon.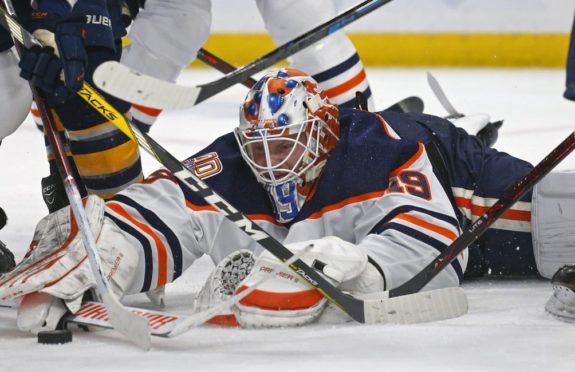 Koskinen is generally playing to his NHL equivalency versus his Kontinental Hockey League statistics, hovering around a .900 save percentage, but last night that fell to .786. For comparison, Stuart Skinner had a save percentage of .868 in his single start this season, a victory, but one that required Edmonton to put more than five goals on the board to achieve. With depth scoring intermittent at best, those numbers simply aren't sustainable. Head coach Dave Tippett will have to look at ways of preventing offensive chances against his team if that number is to fall to an acceptable area.
Oilers' Transition Game Needs Work
More than once during the game, Edmonton had sustained pressure in the Calgary zone for an extended period of time but couldn't find the net. The resulting mad scramble to generate scoring resulted in the puck going the other way and either resulting in a goal against or requiring Koskinen to make an acrobatic save. The Oilers' middle two lines lost the 5-on-5 scoring battle, wasting a solid performance from Connor McDavid, as has so often been the case over the past few seasons.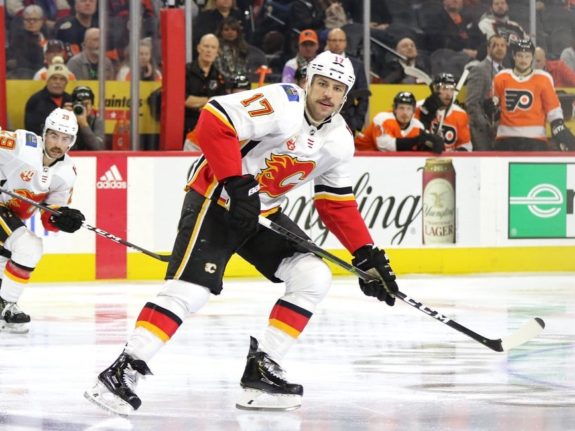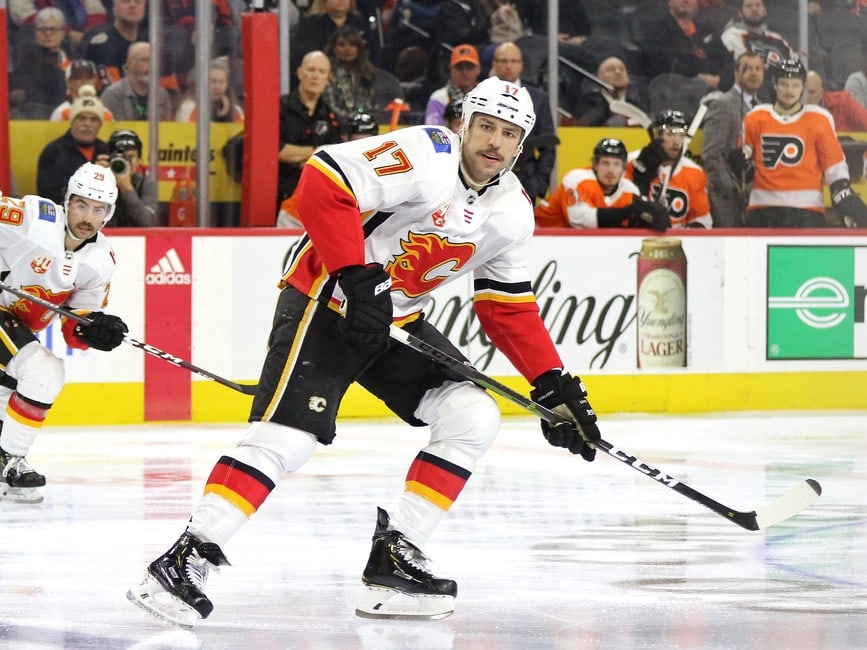 While everyone in Alberta's capital city was hopeful for more support scoring this season, the bottom lines have instead leaked goals against and Tippett should consider enforcing more defensive structure on the lower half of his lineup even if it means fewer scoring chances are generated. If the team doesn't have the offensive horsepower to win games 5-4 on a regular basis, then they need to find a way to win 2-1 or 3-2.
Jesse Puljujärvi Belongs on the Top Line
Jesse Puljujärvi continues to be a bright spot in Edmonton's lineup, even on days where the outcome of the game isn't favourable. His goal on Saturday followed a great backcheck where he picked the puck up in his own zone and exited successfully before enacting a nice give-and-go with McDavid. Getting the puck back on his stick past the Flames defender, he made no mistake, beating Flames goaltender Jussi Markstrom cleanly.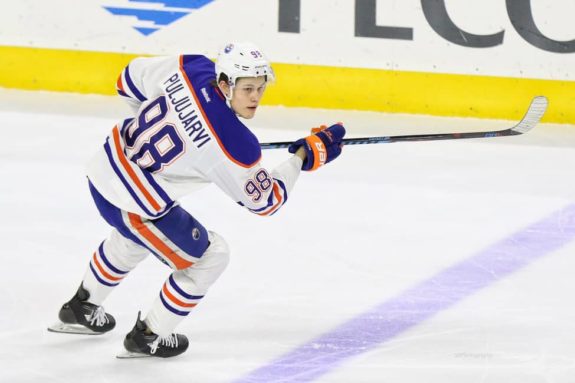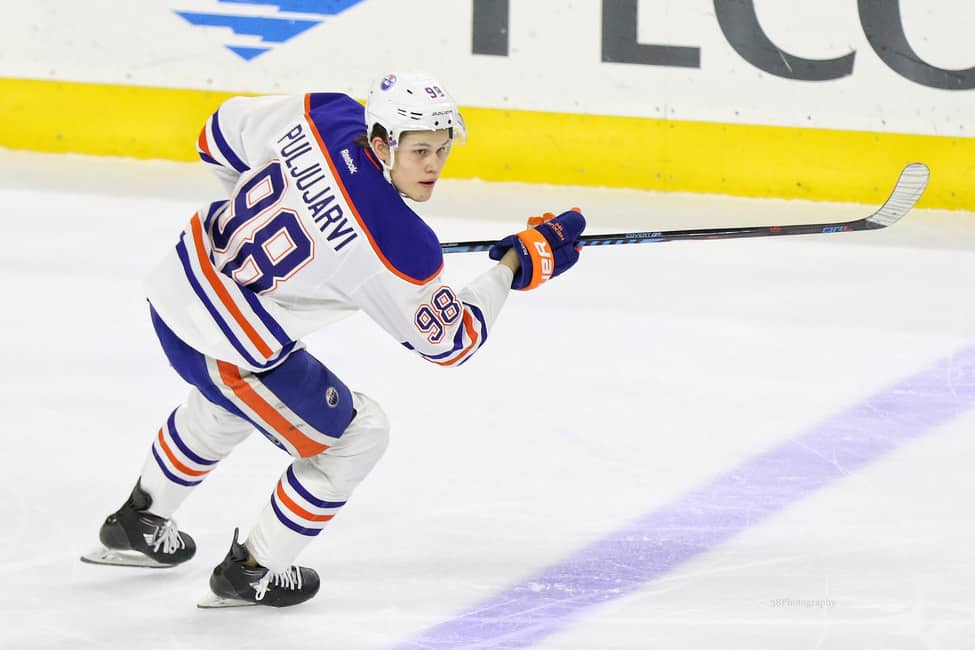 Puljujärvi's developmental curve continues to trend upward and that is great news for his future with the team. A time may come where Ryan Nugent-Hopkins is forced to stabilize the centre position on the third line and if the young Finn can be relied on to produce points in a pairing with McDavid, then coach Tippett might feel more comfortable making that change.
On a night where Matthew Tkachuk's antics were mostly unsuccessful, Edmonton had an opportunity to make the Flames play their game. A high scoring affair should be to Edmonton's benefit against a team like Calgary who haven't been scoring at the same rate, but for a team that is amongst the leaders of the league when it comes to goals for, it was their inability to prevent them that was their undoing. The failure to even get a single point from the matchup could come back to bite the Oilers at the end of the season when the playoff race truly heats up. For now, perhaps it can be bulletin board material for the next Battle of Alberta on Feb. 19.
---
---
Canadian, Hockey Fan since birth, Husband, Father, and follower of all things Oilers and Kraken.